Two Fine Halal-Restaurants
Text: Joe Henley; Photos: Nick Chiu
The range of dining options in Taipei is wide, with choices aplenty for gourmets seeking quality food, be it local, international, or fusion. This includes cuisine that is prepared in compliance with Halal requirements, served at an increasing number of Muslim-friendly restaurants in the city.
Times are changing in Taiwan. In 2016, the first female president was elected. After assuming the seat of power, Tsai Ing-wen announced a new economic initiative, the New Southbound Policy. Under this program, Taiwan is looking to lessen its economic reliance on mainland China and shore up relations with its neighbors to the south in the Asia Pacific region, among them the nations of Malaysia and Indonesia.
Over 60% of the world's Muslims live in the Asia Pacific region, with Indonesia being the world's most populous Muslim country. With Taiwan looking to endear itself to Asian nations wherein Islam is a major faith, its capital, Taipei, has been the locus of increased efforts to cater to the global Muslim community.
The city is already home to two mosques, and this April the city government announced that it would be building a third, in a joint construction project with Turkey. This new house of worship will reportedly be able to house up to 50,000 people, a sizable portion of the approximately 260,000 Muslims currently resident in Taiwan.
It is often said that faith and food go hand in hand. In virtually all the world's religions, both major and minor, food plays an important role in ceremonies, rites, and holiday celebrations. There are a number of restrictions for Muslims when it comes to food. According to the Quran, food is divided into two categories, Halal ("lawful" or "permissible") and Haram ("unlawful" or "impermissible").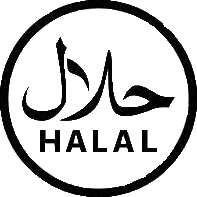 Muslims are forbidden to eat pork, have to avoid consuming the blood of animals, and are not allowed to eat animals that have not been slaughtered in a certain way, among other restrictions.
Generally speaking, Halal food is known for its heady concoction of strong spices, such as cumin, nutmeg, and turmeric. Cardamom is sometimes added to beverages, such as coffee. Often the spices are put in a mix, known in Arabic as "barahat," with the combination ringing notes ranging from spicy to bitter, sour, and sweet.
Taiwan Halal Hui Restaurant
Unfortunately this restaurant was closed in February, 2020.
Currently, there are more than 30 restaurants and hotel eateries in Taipei that advertise themselves as being Halal-certified by the Chinese Muslim Association or the Taiwan Muslim Association, or as having Halal-dining options. One of these is the Taiwan Halal Hui Restaurant, named for the Ningxia Hui Autonomous Region of China from which Li Hai-rong, the female half of the husband/wife duo that runs the place, hails from.
Those who come from the Islamic world or have traveled through its varied regions, and have come to miss its trademark hospitality and artistry in food preparation, will feel right at home at the restaurant. Located down a lane off Bade Road in Taipei's Songshan District, the restaurant has bright-yellow walls inside, contrasting beautifully with the deep-blue tablecloths and pieces of Islamic art that adorn the main dining room. Li and her husband, Nie An, have been serving up Halal cuisine together for the past 15 years. Prior to meeting his wife, however, Nie had never considered cooking as a career.
"I wasn't a chef until I met her," he says from across the table during a chat with Travel in Taiwan. "Because it wasn't easy for my wife to find Halal food in Taipei, I went to Ningxia to study how to cook their cuisine."
It was in Ningxia, at a restaurant run by Li's family, that Nie learned how to prepare food in the Chinese-Islamic fashion. When he returned to his hometown of Taipei, he kept some dishes as is and tweaked others in response to the availability of certain staples and to better suit the local palate.
"Our stir-fried meats and kebab skewers are quite local," he says, pointing at the metal prongs laden with heavily spiced meats on the table beside us. Pointing at a container of dumplings, he adds, "But for our shaomai, we use chicken instead of the usual lamb because there isn't a lot of lamb in Taiwan that meets the Halal requirements."
Indeed, the cooking at the restaurant is done in strict adherence with the Quranic code (and should you dine here, if you weren't entirely certain beforehand, the drawing of a pig on a blackboard ensconced in a circle with a line drawn through it should make things clear enough). Nie does not come from a Muslim family, and the standards were alien to him when he met his wife. He later converted to Islam. Nevertheless, when he prepares Ningxia-style food he always adds touches of Taiwan to it. The steamed beef, for example, includes Hakka flavors and is prepared using a local slow-cooking technique.
"I also use less salt and oil to better match local taste preferences," says Nie, noting that "Ningxia cuisine uses less spices compared to other Muslim food. It preserves more of the original flavor of the food."
On any given day at Taiwan Halal Hui Restaurant, the lunch and dinner crowds consist of a mix of locals and tourists seeking delicious food at mid-range prices, with a la carte dishes in the NT$200 to NT$300 range. The restaurant has become a bit of a must-go place for backpackers from Southeast Asia since Nie took part in a cultural exchange with a chef from Malaysia, introducing Taiwan's take on Islamic cooking to Malaysian tourism officials. Nie notes that the number of Muslims visiting Taiwan is on the rise, thanks in part to the central government's New Southbound Policy and the efforts of local businesses such as his to promote Taiwan as a Muslim-friendly destination.
"A few years ago, there were few Muslim tourists," notes Nie. "We're now seeing more and more."
Taiwan Halal Hui Restaurant (回回私家菜)
Add: No. 9, Aly. 51, Ln. 12, Sec. 3, Bade Rd., Songshan Dist., Taipei City
(台北市松山區八德路3段12巷51弄9號)
Tel: (02) 2577 9851
Arabian Nights BBQ & Curry Restaurant
Over in Taipei's Xinyi District, past the southeastern terminus of the MRT Tamsui-Xinyi Line, sits another Halal eatery, Arabian Nights BBQ & Curry Restaurant. This business is run by the Samad family. One of the sons of the owners, Hassan, 23, tells of a childhood spent moving around from Faisalabad, Pakistan, where his father's side hails from, to Dubai and elsewhere. The family eventually moved to Taiwan, the homeland of his mother. Their initial foray into the food-service industry, he says, was humble.
"We began with a small stand," he says of their start selling Halal barbecue at a night market in nearby Keelung City, saying that cooking meat over a flame is a basic skill virtually all Pakistani boys learn while growing up. "It's a really big part of our culture," he says.
Over a span of five years, the Samads have quickly built up their business, making use of the recipes of the family patriarch, who had passed them on to Hassan and his brother.
During a visit you may well witness Hassan putting his grilling skills on display, preparing a two-person set of chicken boti, beef thigh, lamb, or boneless chicken, served with a yogurt sauce or another sauce made with coriander, salt, and lemon. There is also lamb curry, pita bread, turmeric rice with mixed nuts, and samosas, in what amounts to a very generous spread. To cater to local tastes, the amount of spices used has been reduced, says Hassan, and the food is actually a kind of fusion, in contrast to authentic Pakistani cuisine, which is known for its heaviness.
The cooking speed has also been increased. In Pakistan, BBQing is a slow affair. But in the fast-paced atmosphere of Taipei, they have had to speed things up a little – without sacrificing quality, of course.
Arabian Nights serves up sets for two people or four, the four-person combo going for NT$2,000. Generally, meals range from NT$400 to NT$500 per person. The atmosphere of the family-run establishment is warm and inviting, with guests able to watch as the chefs work their magic on the grill in the open portion of the kitchen while smelling the rich mix of spices in the air in the dining area, along with the pleasant aroma of burning incense, while also taking in art depicting desert landscapes and motifs of the Middle East.
The business has been a great success, and plans for further expansion are in the offing. There are plans for opening a new location selling fast-food Pakistani BBQ burritos in the food court of the Miramar Entertainment Park in Taipei. Like the Halal-food scene on the whole, things are only getting bigger and better for the Samad family and its growing culinary endeavors.
"When I first came to Taiwan," says Hassan, remembering back to five-and-a-half years ago, "it was really hard to survive in terms of such things as eating comfortably." Navigating the food landscape of Taipei as an observant Muslim was difficult. "Now," he remarks, "even non-Muslim guys open Halal restaurants."
Arabian Nights BBQ Restaurant (中東創意BBQ料理)
Also read
Turkish Specialties in Taipei — SAFRANBOLU RESTAURANT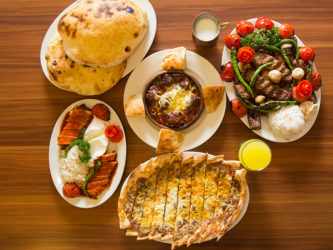 taiwaneverything.cc/2017/01/24/safranbolu-restaurant/
Beiping Tianyuan — Beef Noodles Restaurant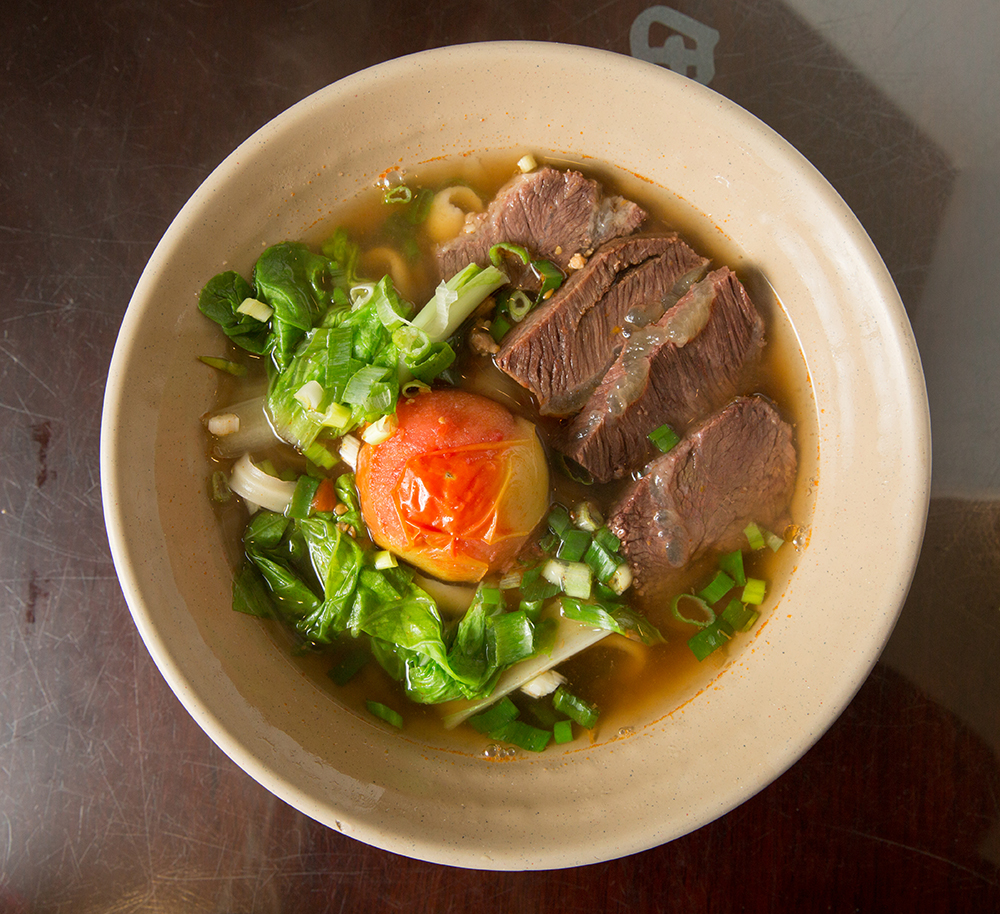 taiwaneverything.cc/2016/11/16/beiping-tianyuan-beef-noodles/
Further reading on other sites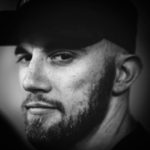 Joe Henley is a Taipei-based freelance writer, journalist, author, and musician. Originally from Saskatoon, Saskatchewan, he moved to Taiwan fresh out of journalism school in 2005. After a seven-year stint as an editor at a Taipei publishing firm, he decided to dedicate himself to freelancing full-time in 2012.