A Tour of Tainan Tourist Sights on the Run
Text: Steven Crook; Photos: Maggie Song
The annual Love in Tainan Marathon is different from most marathons staged in Taiwan, in that it takes place in the hot summer month of August, and it has an unusually late starting time. The run takes participants past a host of historic tourist attractions that are among Taiwan's finest.
Taipei has been Taiwan's capital since the 1880s, and it's where a great many visitors spend, at a minimum, their first few days on the island. However, as people in Taiwan know, Taipei is an "arriviste" city, an "upstart" metropolis.
The original capital was the city of Tainan in the south, and what is now Tainan's Anping District can be considered the cradle of Han Chinese civilization in Taiwan. It was here, in the early 17th century, that migrants from mainland China began establishing themselves in large number on an island that until then had been the domain of Austronesian hunter-gatherers.
The new arrivals were predominantly from Fujian Province, with a solid minority from northeast Guangdong Province. Many were drawn by economic and agricultural opportunities created by the Dutch East India Company (VOC), which controlled the region around Tainan from 1624 to 1662. The main Dutch base was Fort Zeelandia, the ruins of which are one of the Anping area's most popular tourist attractions. The place name "Anping" came after the Dutch, however; they called this place "Tayouan," a toponym of Austronesian origin that evolved into "Taiwan" and came to be applied to the entire island.
The geography of the Anping area has changed considerably since the Dutch were thrown out by Koxinga (a.k.a. Zheng Cheng-gong) and his army of Ming Dynasty loyalists. Over the years, sediment washed down from the mountains during typhoons blocked some waterways and redirected others.
The vast lagoon known to 17th-century seafarers as the Taijiang Inner Sea was divided into smaller bodies of water. The name, however, lives on. In 2009, 4,905 hectares of land – and nearly seven times' that area of ocean – were designated the Taijiang National Park. This is in Annan District, immediately to the north of Anping.
Tourists eager to see Anping District and the national park have a range of options beyond renting a car, motorcycle, or bicycle. City bus No. 99 links downtown Tainan with several sites of interest. There are also boat tours that kick off near Taijiang National Park headquarters and from Sicao Dazhong Temple. The latter is within the park.
This past summer, one very special event encouraged people to see a good part of this area on foot in the space of just a few hours – provided they were willing to run at a reasonable pace.
The 2018 Love in Tainan Marathon was held on August 4. The event attracted more than 5,000 participants, including some from as far away as Hong Kong and the Chinese mainland. About half of those who had registered to take part ran the 9.4km route. Over 1,000 people did the half marathon, and more than 1,700 completed the full 42.195km run.
The start was in front of one of Tainan's most visited and most imposing halls of worship, the Orthodox Luermen Shengmu Temple in Annan District. As runners began to arrive and warm up, Travel in Taiwan sat down with Chiu Kun-lung, chairman of the Tainan Starlight Marathon Association.
Chiu is himself an accomplished runner of marathons, having run several full marathons in less than four hours each. Back in 2011, he ran 100km in 12 hours, 22 minutes. He explained that Tainan isn't trying to compete with Boston, London, or Tokyo, where annual marathons attract global media attention and the world's best long-distance runners. The event's slogan, "Roam Taijiang and Anping," is a clear indication that the idea behind the marathon is closer to that of the "slow travel" movement than to the hyper-competitiveness of typical 21st-century sporting events.
In keeping with the emphasis on enjoyment, rather than offer enticing amounts of cash, ahead of the race the organizers announced there would be surprise prizes. Among the rewards for top finishers were sports sunglasses, special socks for marathon runners, and waterproof tops designed for long-distance running.
Well aware that south Taiwan is blessed with superbly comfortable winters – between October and March, the weather is reliably sunny and dry – Travel in Taiwan asked Chiu why a summertime date was chosen for the event. The marathon, he explained, is part of the Tainan City Government's efforts to attract more outsiders to the municipality during a time of the year when many Taiwanese prefer to travel abroad rather than go somewhere closer to home.
Recalling the happy aftermath of previous Anping marathons, Chiu said he fully expected the 2018 edition of the Love in Tainan Marathon to live up to its romantic name. Each year, at least one participant has proposed marriage to their significant other right after crossing the finishing line.
In Taiwan, marathons typically kick off not long after dawn, before the mercury climbs to an uncomfortable level. But like some other road races in this part of the world, the 2018 Love in Tainan Marathon was planned differently so runners wouldn't suffer so much from the heat. Those doing the full route began running at 4pm. Those who'd signed up for shorter distances started 30 minutes or even an hour later. This is why previous Anping runs have been named "sunset" or "starlight" marathons.
Some participants may have still found the temperature challenging, but none can have complained about the topography. Much of Taiwan is ruggedly mountainous, and you don't have to leave Tainan City to find peaks more than 1,000m above sea level. Coastal Annan and Anping, by contrast, are pancake flat, and it was through a landscape dominated by fish farms that runners made their way to the route's first point of historic interest.
According to legend, Koxinga Memorial Park is the spot where Zheng Cheng-gong first landed in Taiwan. Like the Orthodox Luermen Shengmu Temple, the memorial park can be reached by city bus No. 11, which you can catch at Tainan Railway Station.
Runners crossed the Luermen River, approached the ocean, headed south through the Sicao area in the national park, and then headed into Anping. You don't have to run a marathon to enjoy sunset views from the 1,200m-long Sicao Bridge, but do be considerate of other road-users if you plan to park your bicycle or motorcycle on the bridge so you can watch the yellow orb sink into the Taiwan Strait.
After passing close to Fort Zeelandia, participants crossed the Tainan Canal and worked their way toward the Lin Mo-niang Park. The name Lin Mo-niang may not mean anything to you, even if you happen to have been reading up on Taiwan's history and culture. This young lady is much better known as Mazu, the Goddess of the Sea and likely Taiwan's most-worshipped deity.
Marathon runners burn a lot of calories, so replenishment en route is desirable. At several of the 30 refreshment stations set up for the marathon volunteers offered local delicacies, including roasted chicken, "tea eggs" (eggs hard-boiled in a blend of soy sauce, herbs, and tea leaves), and lemon black tea. These items were free to those who'd registered to take part in the event, so runners didn't have to carry money.
The history of the Eternal Golden Castle, which the marathon route encircled, is quite different to that of Fort Zeelandia. Built in 1874~76 by China's Qing Dynasty authorities, it was designed to help keep the island safe from foreign imperial powers.
Returning to the old heart of Anping, runners caught a glimpse of another piece of defensive architecture. The oldest sections of the Anping Minor Artillery Fort dating from 1840. After extensive renovation, it has become a photogenic location ideal for picnics.
Before jogging – or staggering – across the finish line, those running the full 42.195km passed two more landmark shrines. Sicao Dazhong Temple is another site connected to local military history. Right behind the temple is an ossuary containing the bones of Dutch soldiers who died during Koxinga's attack in the 1660s. Luermen Tianhou Temple was established to honor an effigy of Mazu which many believe was brought to Taiwan by Koxinga himself, keeping his forces safe during their Taiwan Strait crossing.
Foreign visitors interested in taking part in a road race while in Taiwan should head to www.taipeimarathon.org.tw/contest.aspx, and click on the "English" button. More than 50 events are listed for December 2018 alone, among them the 2018 Taroko Gorge Marathon and the Gaomei Wetlands Parent-Child Run. The websites for most listed events are in Chinese only, so you'll likely need some help if you want to sign up, which of course should be done well in advance. Finding the appropriate dedicated online site and Facebook page and sending a message in English often gets results. The Chinese-only website www.eventpal.com.tw also has a comprehensive list of links to upcoming races.
In Chiu's opinion, Taiwan's most enjoyable long-distance running events are the New Taipei City Wan-Jin-Shi Marathon and the Tianzhong Marathon. The former, usually held in March, gets its name because runners start in the town of Wanli on the North Coast, pass through the hot-spring town of Jinshan, turn around at the town of Shimen, then head back to Wanli. The 2018 edition of the latter, which takes participants through the bucolic countryside of Changhua County, will be held on November 11.
Also read
Spending Time in the OLD CITY of TAINAN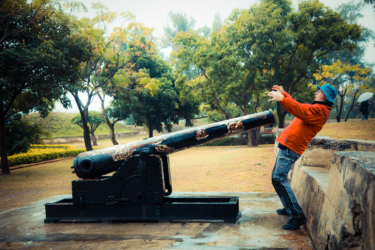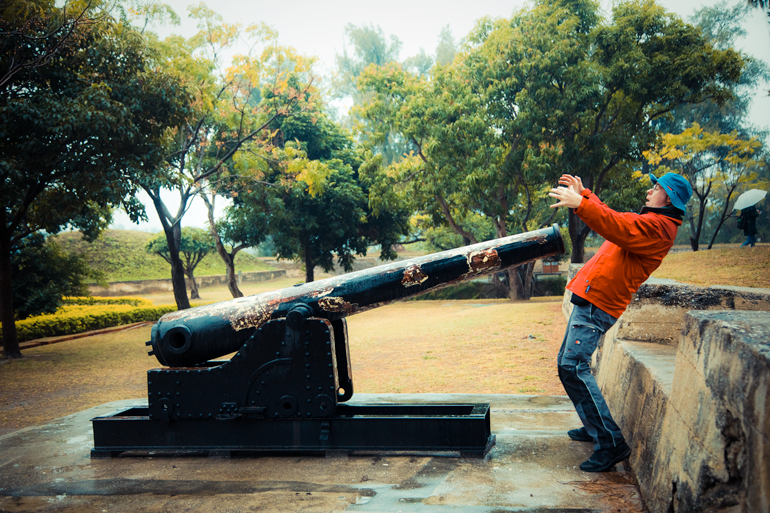 taiwaneverything.cc/2018/05/03/tainan-city/
Taiwan's Charming SOUTHWEST COAST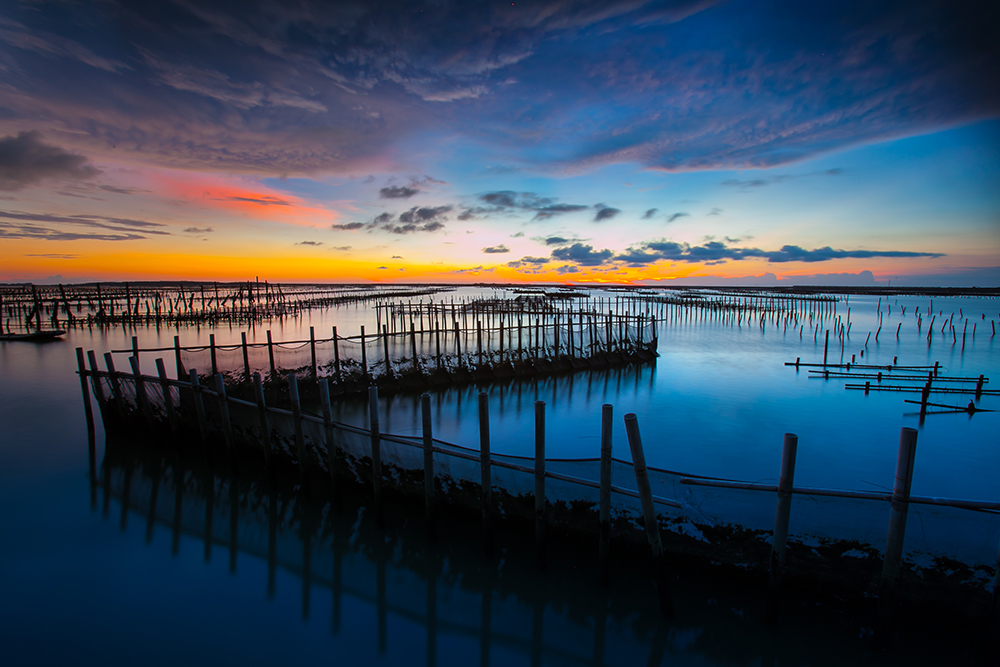 taiwaneverything.cc/2016/05/15/taiwans-charming-southwest-coast/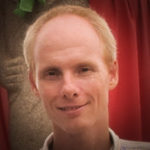 Steven Crook, who grew up in England, first arrived in Taiwan in 1991. Since 1996, he's been writing about Taiwan's natural and cultural attractions for newspapers and magazines, including CNN Traveler Asia-Pacific, Christian Science Monitor, and various inflight magazines. He's the author of four books about the country: Keeping Up With The War God (2001), Dos And Don'ts In Taiwan (2010), Taiwan: The Bradt Travel Guide (2010), and A Culinary History of Taipei: Beyond Pork and Ponlai (2018)
http://crooksteven.blogspot.com
http://bradttaiwan.blogspot.com