A Love of Nature Explored through Hiking, Photography, and Eco-Protection Work
TEXT | RICK CHARETTE
PHOTOS | RYAN HEVERN
Expat Californian Ryan Hevern has a love for the great outdoors that constantly keeps him on the go. In Taiwan for six-and-a-half years now, he expresses his passion for Taiwan's natural side through many different pursuits, as we shall find out, including a passion for bringing others along on his expeditions big and small in the hope they'll fall in love with Nature's fascinations too and, hopefully, also develop a commitment to environmental protection.
An Unusual Route to Taiwan & First Impressions
"My route to Taiwan was a bit roundabout," he says. "A friend I hadn't seen in some time had started a travel company in Borneo, and I visited, thinking to get out of my California bubble. I ended up doing travel marketing and PR and working as a jungle guide for about two years. I also ended up doing guide work for National Geographic in Vietnam, Laos, and Cambodia."
Ryan came to Taiwan looking for more economic stability. "It was a difficult transition. California's Bay Area has a lot of people, but nothing like the greater Taipei region. And remember, I was directly transitioning from years in Borneo."
Things started turning around after about six months, when he co-founded Taiwan Adventure Outings (TAO), a project meant to offer "fun and exciting outdoor adventures combined with education and environmental awareness." "We started with an informal online presence, gathering a community of like-minded people who wanted to explore Taiwan's outdoors. I was able to escape the city, and quickly fell in love with Taiwan's beauty, its incredible diversity of cultures and landscapes." With time TAO became more formalized, but then we ran into some obstacles and, ultimately, COVID hit. "TAO is on hold now," Ryan says, "but I'm hoping things can be started up again soon."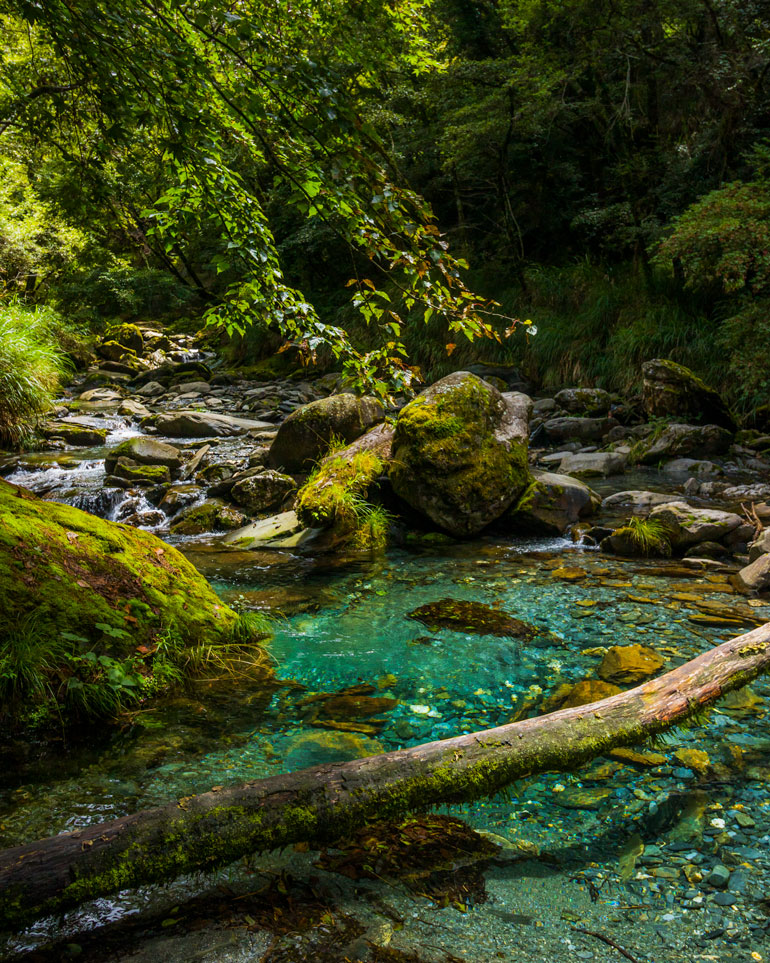 Taiwan as a Travel Destination
Perhaps the thing that best qualifies Taiwan as a travel destination, says Ryan, and sets it apart from all the other places he has traveled, is the efficient public-transportation network and how it makes nature and the outdoors so accessible. "Public transport here is terrific, and gets you quickly, comfortably, and inexpensively almost everywhere on the island, even to high-mountain spots for hiking. This is really something that the government should emphasize in international promotion."
As well, "no matter your level of ability or fitness, satisfaction is guaranteed. Quality trails of all grades are comparatively close at hand, even from city centers. A good example of this is Yangmingshan National Park. In the mountains looking right down on Taipei, it's just an hour by bus from downtown, and the park has trails of all levels."
Suggested Hikes
"Taiwan, truly, has an endless supply of superb scenic hikes, for people of all levels. But what I think should also be more systematically marketed overseas is the incredible array of easily accessible outdoor adventures you can enjoy, for such a small place. Your single-trip options are incredible: hiking, river tracing, rock climbing, surfing, snorkeling, scuba diving … you name it. There's something for everyone, whatever their level of comfort or skill with nature and the outdoors, and for beginners especially public transport provides quick access, often within 30 minutes, from city cores. If you want to be outdoorsy, Taiwan is pretty much perfect."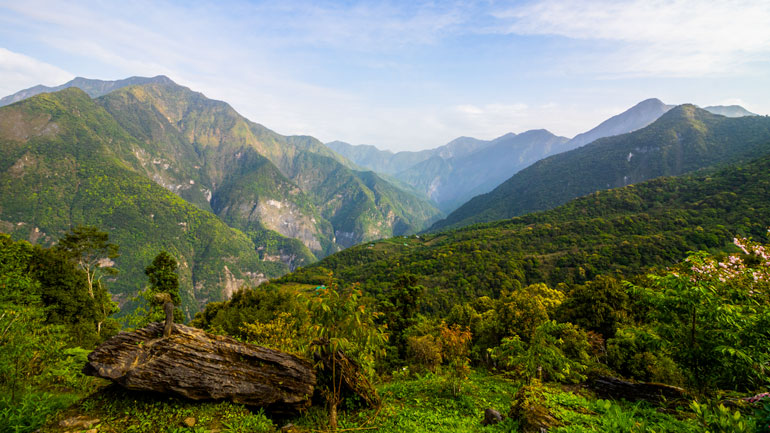 Taiwan is a ruggedly mountainous island with hundreds of peaks over 3,000 meters, and Ryan considers the Baiyue, or "100 Peaks," the hundred pinnacles over 3,000 meters judged to be the most rewarding/spectacular, to be a unique national treasure.
"The Baiyue are well worthwhile as another focal point for tourism promotion overseas. Because of Taiwan's first-rate public transportation, many of them are easy to get to. Some people might be intimidated by Yushan (Mt. Jade) simply because it is Taiwan's tallest mountain, but public transport gets you quite close to the peak, and the two-day hike is relatively moderate."
Taiwan's public transport is so good, he says, that he advises caution if tackling places like the Hehuanshan (Mt. Hehuan) peaks. Taiwan's highest highway point passes just below the peaks, at the Wuling Pass, elevation 3,275 meters. The various pinnacles are not much higher, but require shorter and longer treks. "You can get there so fast from the lowlands that you do not have time to properly acclimate, so travelers must be aware."
His single favorite hike? "I'd have to say that my favorite hike is up to the village of Datong in the mountains off the Shakadang Trail in Taroko Gorge (Taroko National Park)." There's also a route up from the Taroko Visitor Center (Dali-Datong Trail). "It's one of the indigenous villages up there, and there are a number of homestay operations. I can also say this is my single favorite place to be in Taiwan – specifically DaDaoDeJia, a homestay that overlooks Datong. This is the former chief's house, and the homestay is run by his son's wife. I've visited numerous times, and have become close with them. The setting is deeply tranquil, and there are terrific views overlooking the Shakadang Gorge, the Pacific Ocean, and the rest of Taroko. The ocean sunrises are magnificent." Moderate-to-good fitness is required for this trail.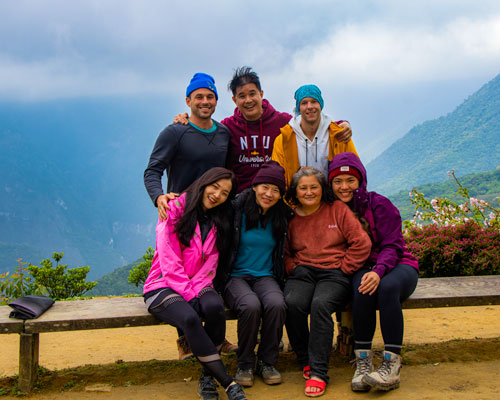 Photo Workshops
Ryan runs photo workshops with three different titles: High Mountain Workshop, Night Hike Photography Workshop, and Temples of Taipei. For the first two, you are right out on the trails, Ryan serving both as your hiking guide and photography instructor. The night hike option, he says, is the most popular. "For this, we generally hit the trails right on Taipei's edge. The trails of the low Four Beasts Mountain, stretched out just south of the Taipei 101 tower, are a good example. People, including locals, are amazed at the amount of wildlife to be seen with the city lights still twinkling in view. We'll spot snakes, lizards, birds, flying squirrels, civets, et cetera. Taiwan spottings of mammals of good size are more limited, especially on city edges." He developed his zest for headlamp night hiking in Borneo, and says he has found the abundance of wild Taiwan nightlife really eye-opening.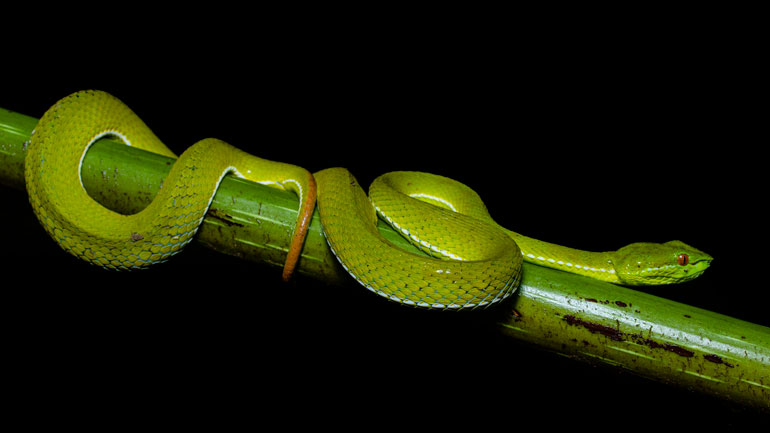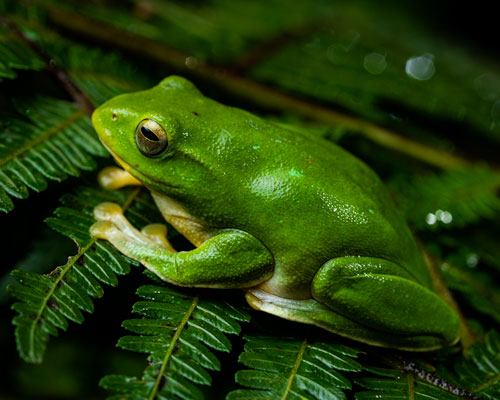 Taiwan National Clean Up Day
Another endeavor Ryan is involved in is the annual Taiwan National Clean Up Day, held each summer, for which he is a co-organizer. "It started with the TAO," he says. "Our hiking community wanted to give back to the larger community. We started with beach clean-ups in Wai'ao and Fulong (on the Northeast Coast), and are now up to over 20 locations each year. We spend time reaching out to different groups to host clean-up events in different localities, and there has been great enthusiasm."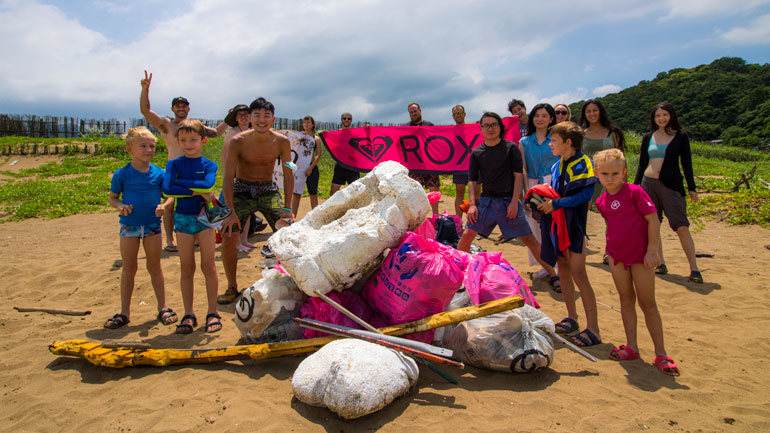 Parkbus Taiwan
This is his newest involvement, a recent transplantation of an initiative launched in Canada. The Parkbus goal is to connect city dwellers with natural areas they may have previously thought inaccessible, through provision of "express, reservable" transportation. "Our goal is to get people into the outdoors who don't want to own their own means of transport. We get you to the destination, and when there you can choose to tag along with the main guided group, or head off on your own. We of course also provide your return transport."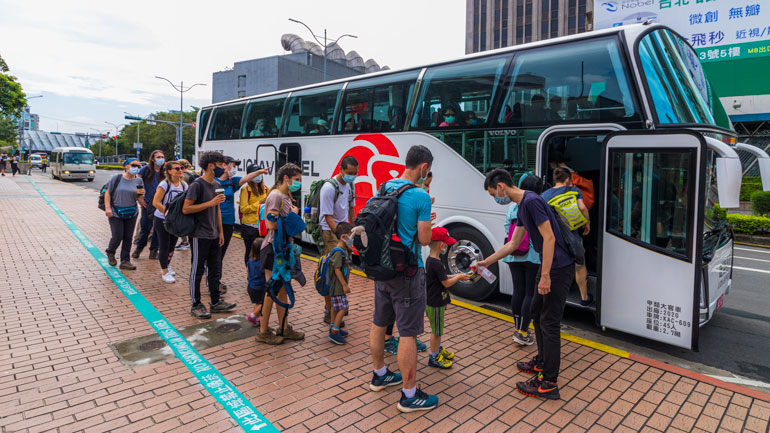 ***
For more on the hikes and the various ventures Ryan has just talked about, visit his Down to Explore online portal at ryanhevern.com.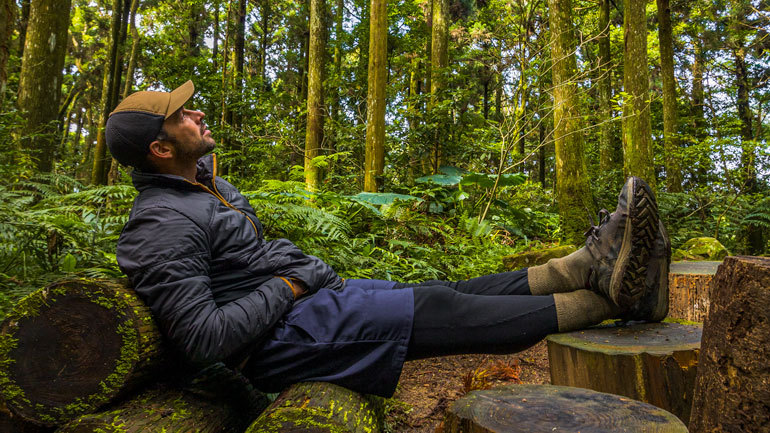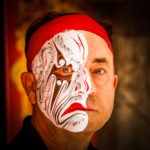 A Canadian, Rick has been resident in Taiwan almost continually since 1988. His book, article, and other writings, on Asian and North American destinations and subjects—encompassing travel, culture, history, business/economics—have been published widely overseas and in Taiwan. He has worked with National Geographic, Michelin, APA Insight Guides, and other Western groups internationally, and with many local publishers and central/city/county government bodies in Taiwan. Rick also handles a wide range of editorial and translation (from Mandarin Chinese) projects.