Old Spaces Made New Tourist Places
TEXT / RICK CHARETTE
PHOTOS / RAY CHANG, VISION
Here's a mini-parade of heritage places that have been given new life and that make for a great one- or two-day walkabout tour. All save the last entry are within the city's older quarter, immediately west and north of Taichung Railway Station. For those who don't fancy walking 15~20 minutes at a stretch, the public YouBike rentals are another great option.
The city of Taichung, founded in 1705, is in central Taiwan – "Taichung" literally means "Taiwan central." The weather is famously balmy here, much drier than in the north. The high hills and mountains in the city's north encourage arriving dark-cloud armadas to drop their liquid before reaching Taichung, and it's far enough north to escape the south's intense warmth.
Its central core sits in a sea-level basin just off the western coast. The city has been on a tear the past two decades creating stylish new architecture and green spaces, but its smaller size, lower population density, and less-intensive economic development in comparison to comparative behemoths Taipei and Kaohsiung has meant the survival of a wonderful trove of heritage assets, more and more being renovated and given new tourist-attracting missions.
Taichung Literature Museum
This is a tree-shaded compound of renovated classical-style Japanese wood buildings, tranquil and genteel, that is just steps from the color-zestful and raucously boisterous Taichung Fifth Market, providing you the most sensory-stimulating Taichung life & history contrast experience.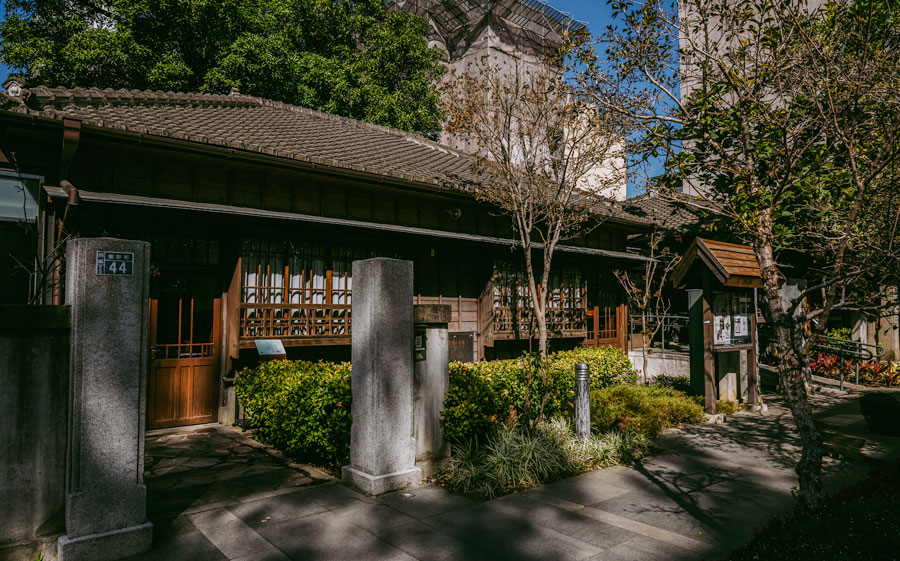 The Fifth Market, among the city's most popular, dates to the 1960s, expanding from an existing base of pickling specialists. It boasts over 500 shops and stalls, selling hot foods, drinks, fresh produce, clothes, gift items, antiques, and more.
The museum's structures date to 1932, built during the 1895~1945 Japanese colonial period. This was a Japanese police base – police station front and center, dorm and other facilities elsewhere. There are six single-story buildings, used for permanent exhibits, special themed exhibits, promotion of children's literature, workshops and lectures, administration, and dining. A tremendous heritage-protected banyan today fills up a courtyard formed by three structures, looking out into the rear-area gardens, full walls of roots plunging from towering branches straight down into the ground. One of these buildings houses the quaint and cozy wood-theme NMU Café, serving coffees, tea drinks, cakes, cinnamon rolls, waffles, and paninis.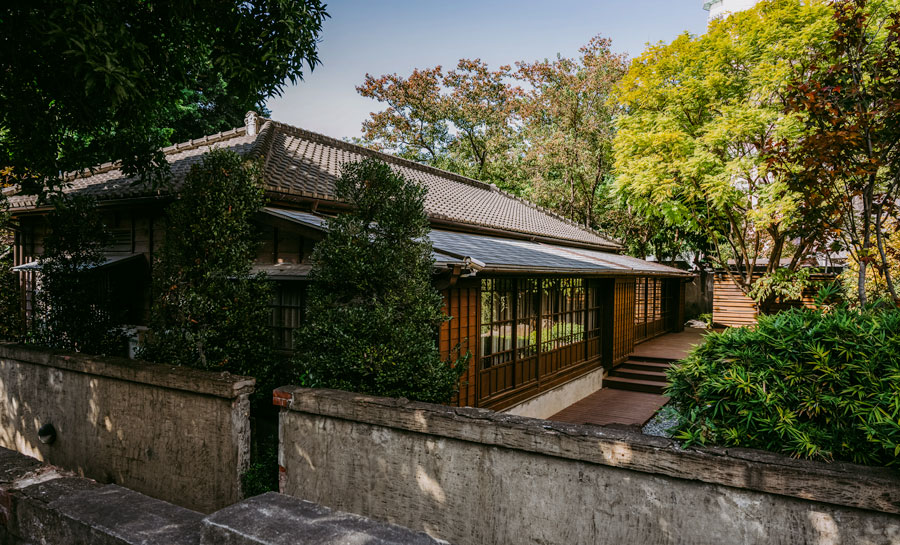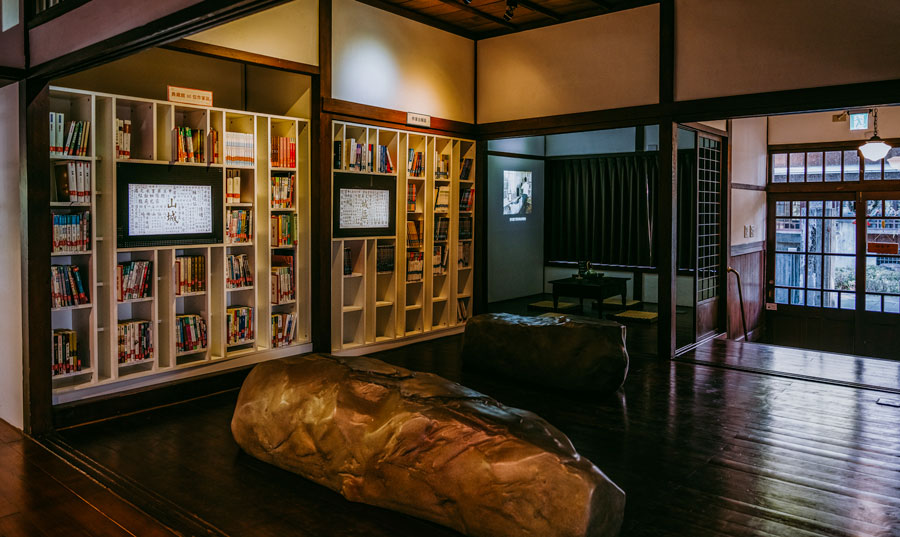 Since the Japanese era, Taichung has been a hub of literary activity, and during the Japanese and post-WWII periods was a stronghold for literary associations, many also involved in nativist political activity.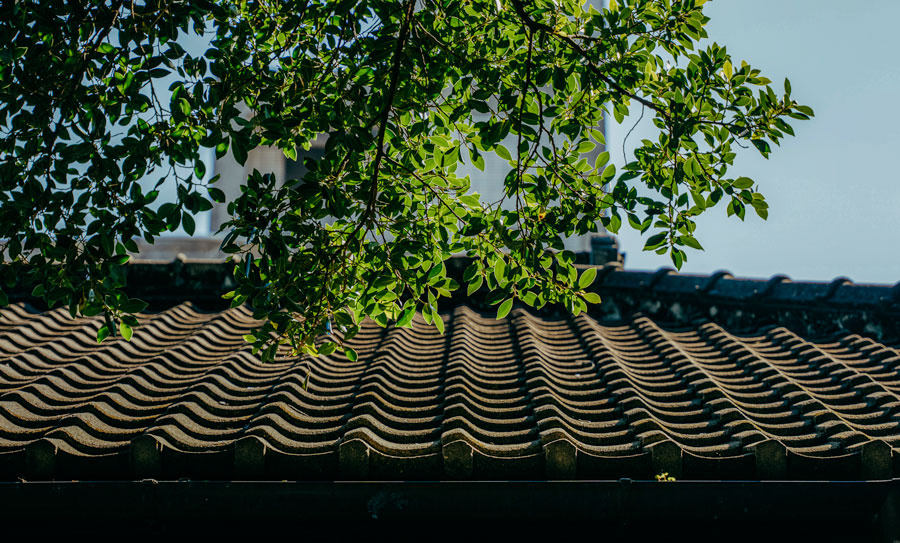 Taichung Literature Museum
(台中文學館)
Add: No. 38, Lequn St., West District, Taichung City
(台中市西區樂群街38號)
Tel: (04) 2224-0875
Hours: 10am~5pm (closed on Monday)
Website: www.tlm.taichung.gov.tw
Natural Way Six Arts Cultural Center
This complex was originally situated inside a large prison complex. Both were constructed during the Japanese era. The prison opened in 1903 (torn down in 1992), the buildings of today's cultural center in 1937. This latter cluster was a dojo complex – a school for training in various Japanese arts of self-defense used by Japanese law-enforcement officials, with a clubhouse and dormitories also on-site. A fire in the mid-2000s destroyed the traditional Japanese-style wood buildings; some have been rebuilt.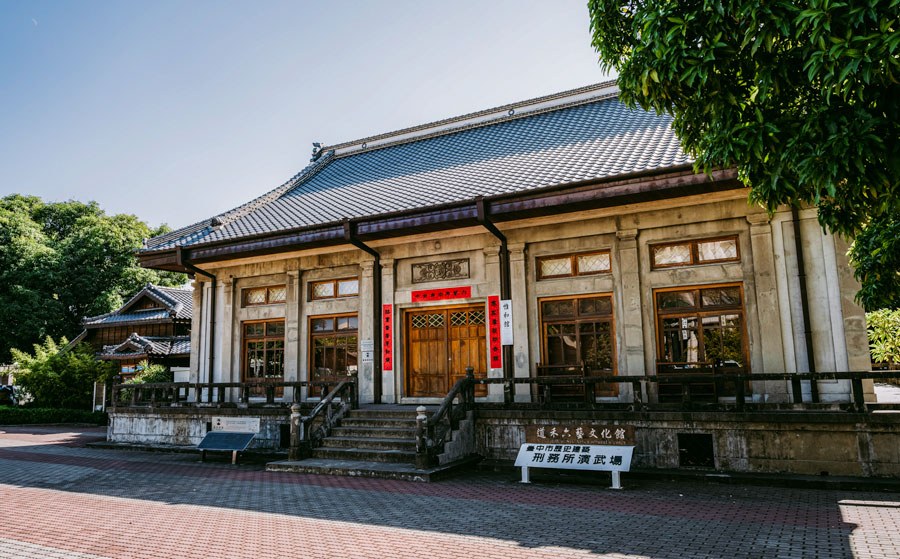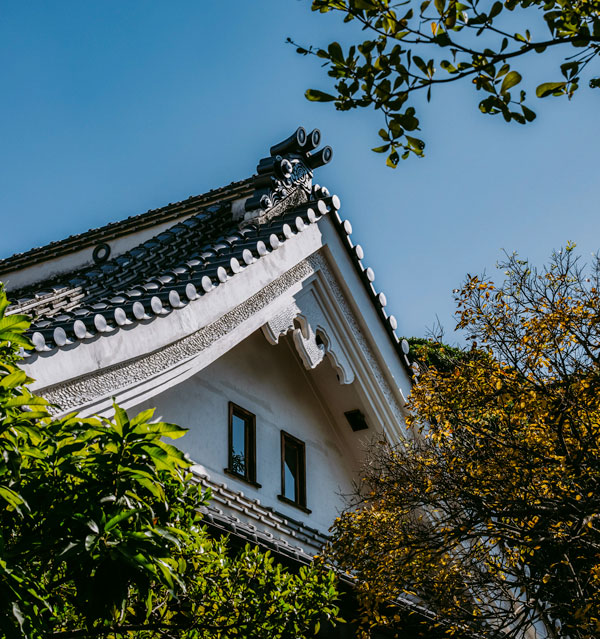 The main hall, at the front of the complex, was used for kendo and judo. This is the only remaining well-preserved martial-arts hall in Taichung. Kendo was practiced on the left, judo on the right, with a shrine in the rear middle. Kendo equipment can today be seen on display. Architecturally, the classical Japanese martial-arts model was used, featuring an elevated base with tamped-earth innards, hip-and-gable roof design, bargeboards, and large onigawara (Japanese gargoyles).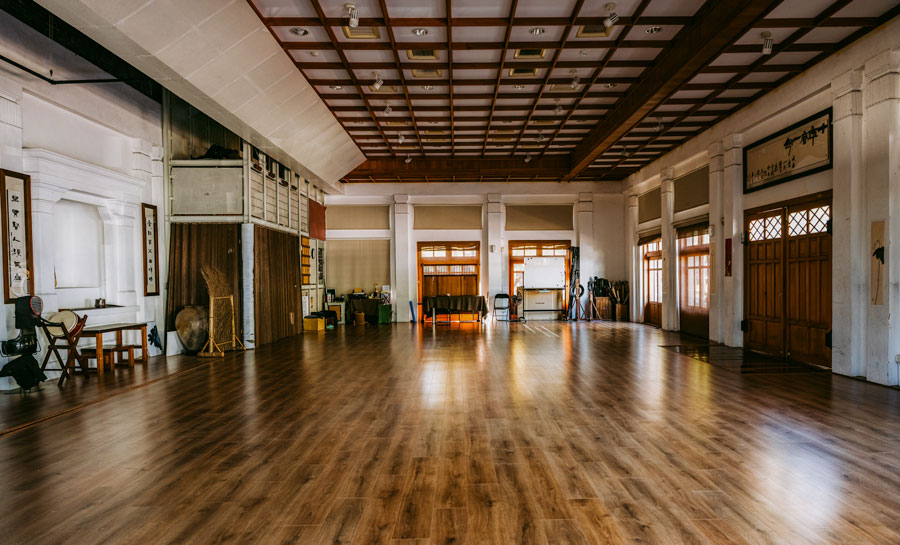 The center's other buildings form a large courtyard behind the main hall, with a massive heritage-protected banyan born in 1895 in the middle and picnic tables for visitors to rest. The exquisitely reconstructed wood building to the main hall's left today serves as a teahouse. A snack bar is in another building.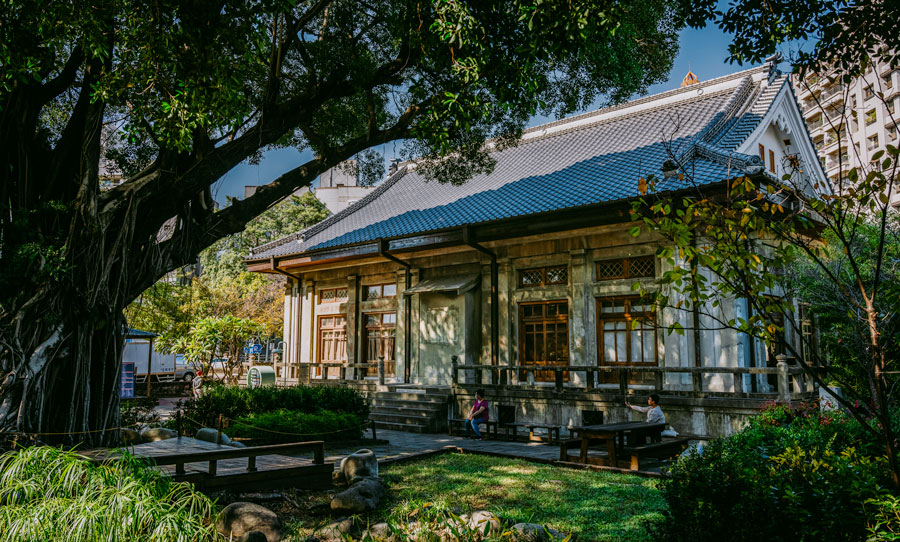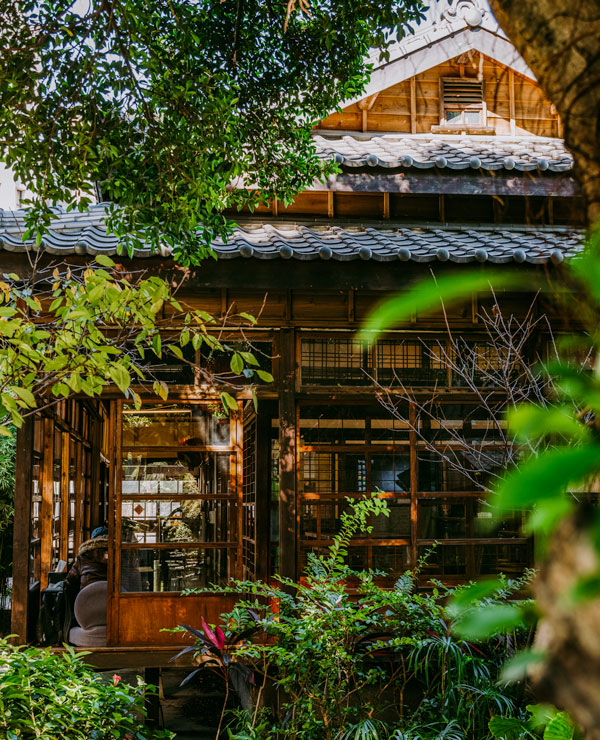 Natural Way Six Arts Cultural Center
(道禾六藝文化館)
Add: No. 33, Linsen Rd., West District, Taichung City
(台中市西區林森路33號)
Tel: (04) 2375-9366
Hours: 9:30am~5:30pm (closed on Monday)
Website: www.sixarts.org.tw
Facebook: www.facebook.com/sixartsculturalcenter
Bulao 125
Bulao 125 is in a heritage-architecture site today officially called the Residence of Miyahara Takeo. This mansion complex was constructed in 1933 for the Japanese optometrist. After Japan's 1945 WWII defeat, Taichung's city government took over, converting it for use as the mayor's residence. It was later put to city council use, as a guesthouse and then a staff dormitory.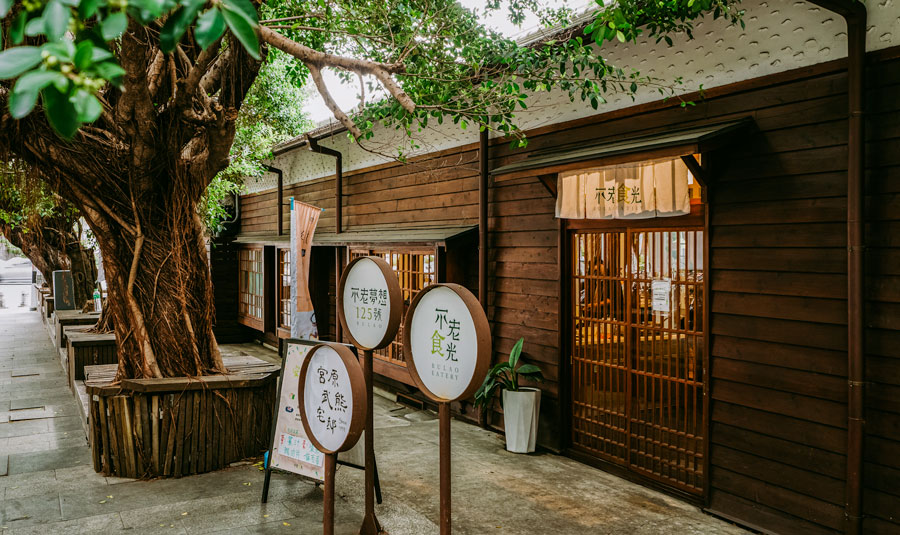 The architecture consists of two conjoined buildings, one a single-story classical-style Japanese building of wood, the other a two-story French-style mansion. Miyahara Takeo had constructed a small private optometry hospital on the site in 1927, but tore it down and built the mansion complex in 1933, for three reasons: he decided to build a larger hospital facility elsewhere, his wife had arrived from Japan and he needed larger living quarters, and he needed more space for cultural-association activities he was involved in.
In 2016 a local senior citizen welfare foundation was invited to revitalize the then-abandoned complex, and undertook a thorough renovation (a key problem was termite infestation). Today it operates the Bulao Eatery in the Japanese section. There is a Louisa Coffee chain outlet on the Western section's first level, and an informative exhibit on the property's history on the second, with a detailed timeline (in Chinese), period photos, and wall displays (with English) on the European section's classical-style pillars, decorative railings, and sliding windows.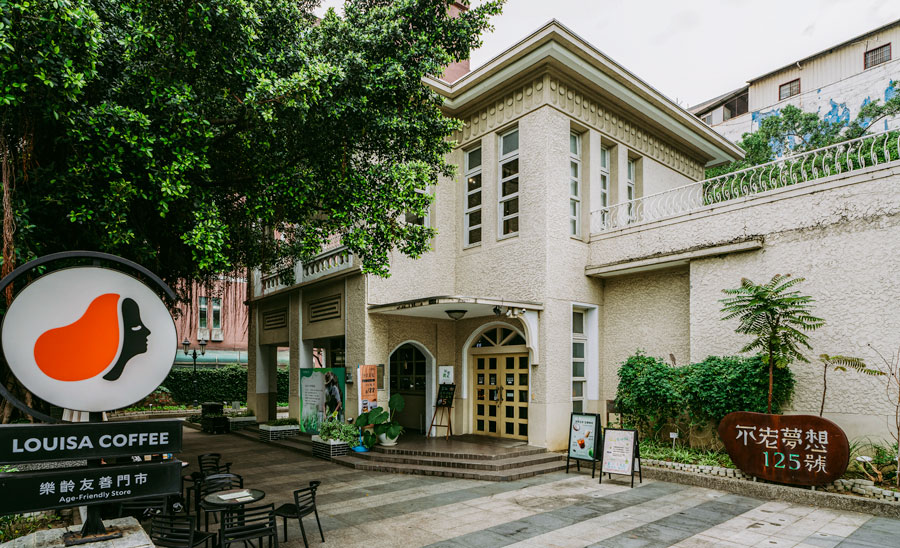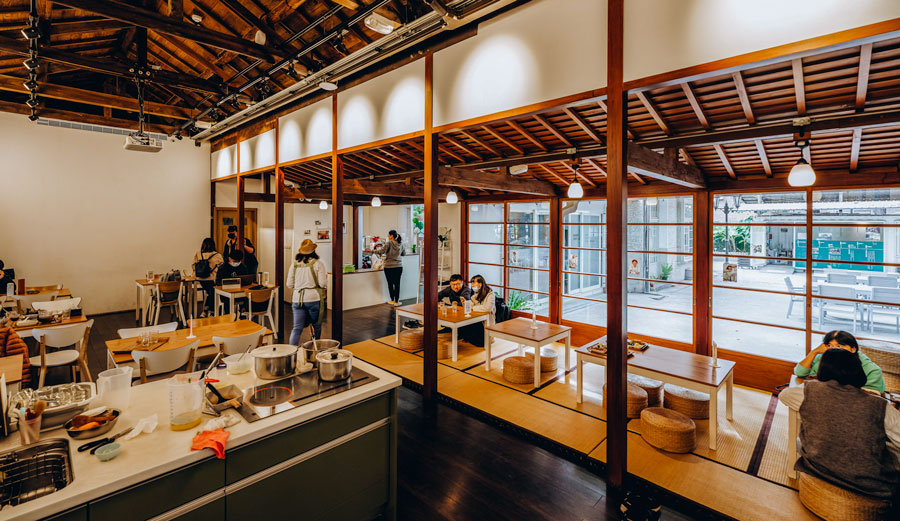 All Bulao Eatery staff are retired seniors given special training. There are mixed Chinese/Western light set meals, morning/afternoon tea with tiramisu and other treats, and much else.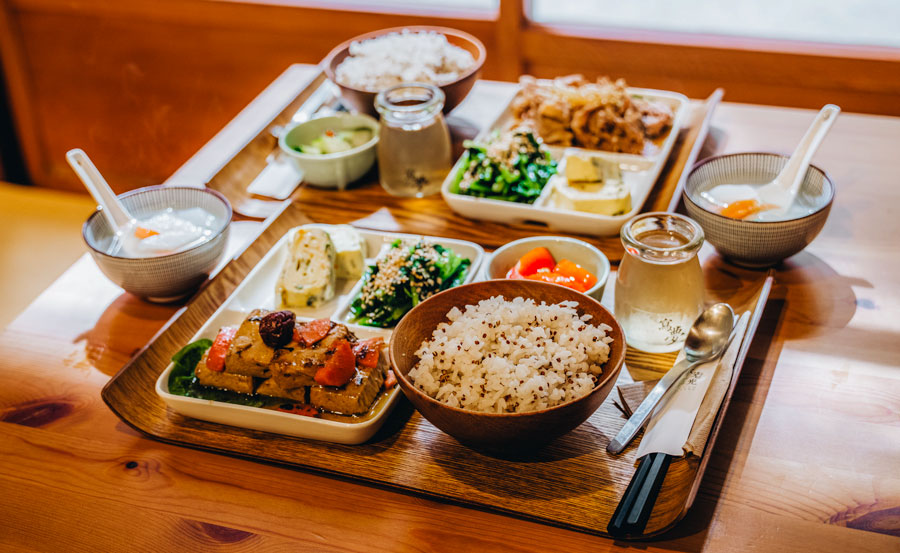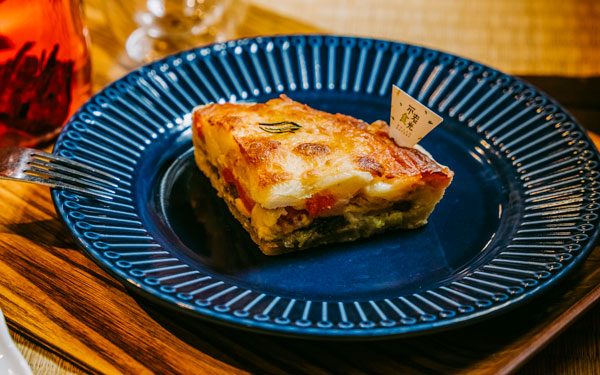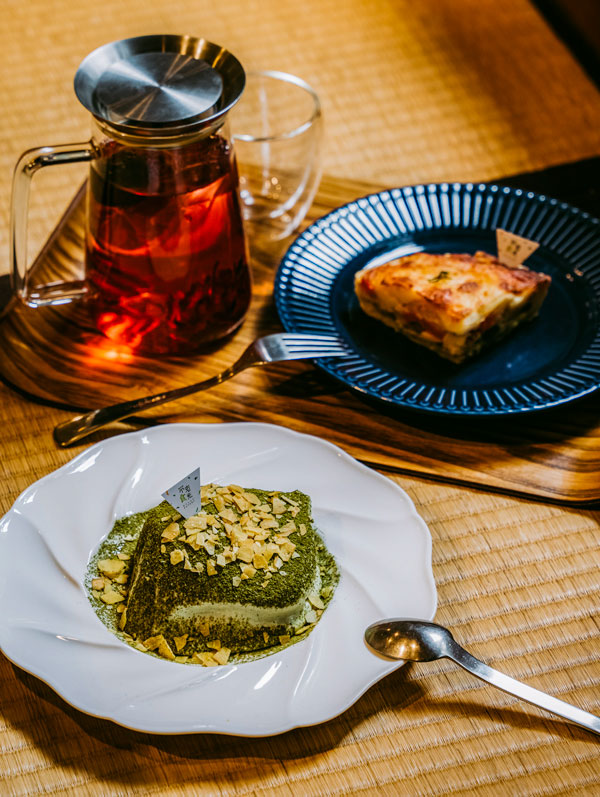 Bulao 125
(不老夢想125號)
Add: No. 125, Sec. 1, Shuangshi Rd., North District, Taichung City
(台中市北區雙十路一段125號)
Tel: (04) 2227-0125
Hours: 7am~7pm
Website: www.bulao125.com
Facebook: www.facebook.com/bulao125
Jieyou Laozhai
This restaurant/café is just one block from the Taichung Literature Museum, and also on the doorstep of the Fifth Market. And like the museum, the heritage Liuchuan ("Willow River") Canal runs just to its north. This irrigation waterway, dating to the Japanese period, has been a popular attraction since mid-2010s dredging and improvements, with pleasant waterside walkways and many tree types planted, especially willows.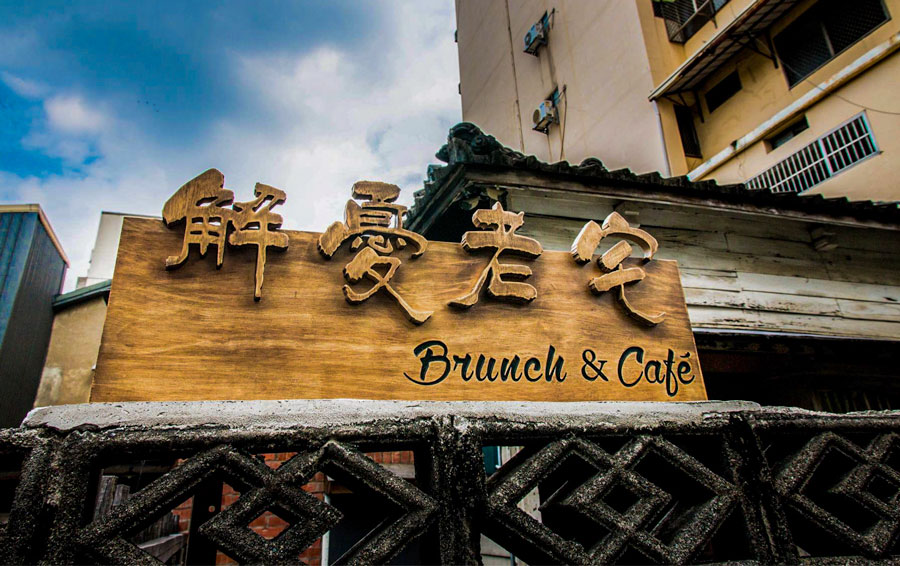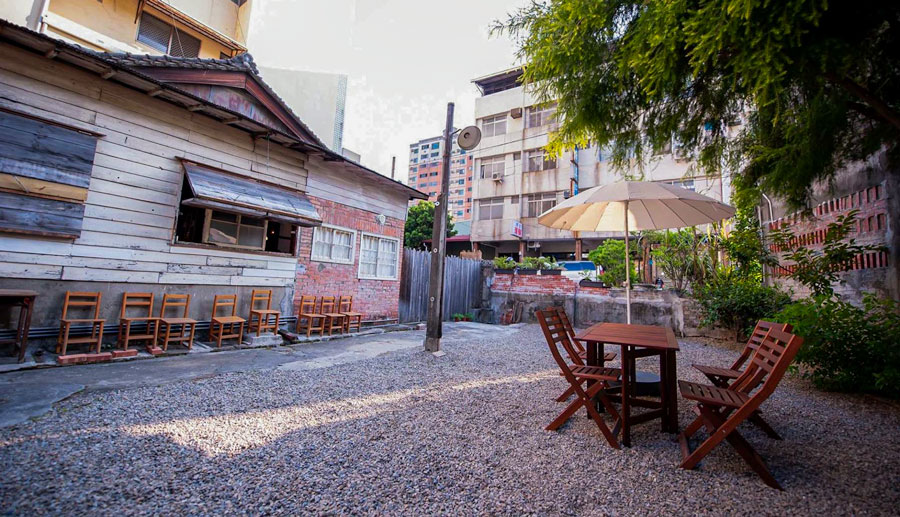 Jieyou Laozhai is in an old, compact renovated Japanese wood-and-brick residence built in the late 1930s. On the menu are Western-style brunches, light meals, waffles, desserts, and hot/cold beverages.
Many of the old elements have been retained, such as ceramic tiling, cypress-frame windows, terrazzo flooring, etc., and faithful retro-style elements such as stained wood-board flooring, tatami flooring, and Japanese-style sliding doors have been added. The space is also filled with vintage decorations, not all from the 1930s, such as old radios, clocks, suitcases, and musical instruments.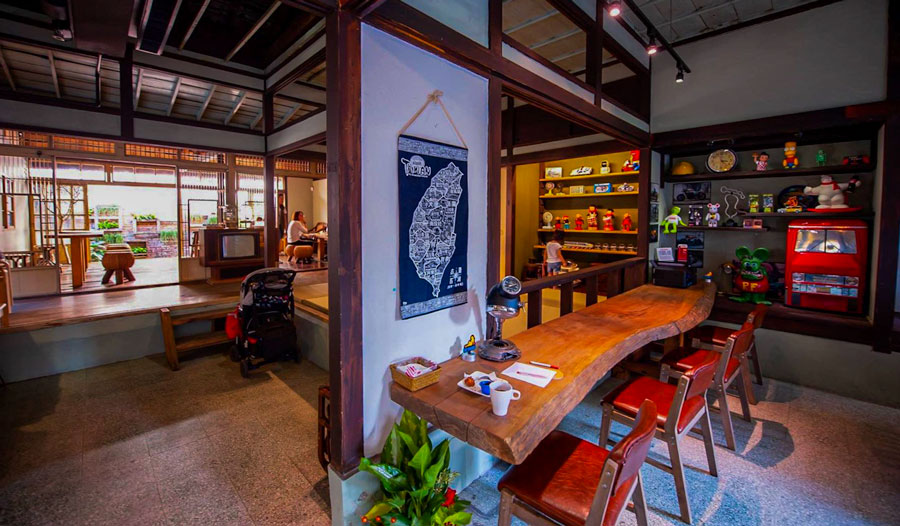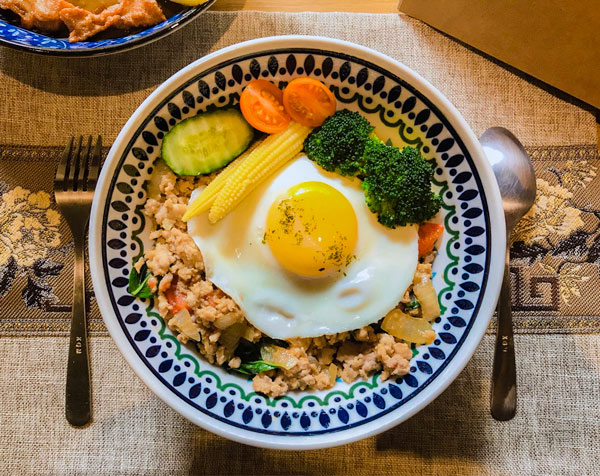 Jieyou Laozhai
(解憂老宅)
Add: No. 36, Zizhi St., West District, Taichung City
(台中市西區自治街36號)
Tel: (04) 2372-3733
Hours: 9am~5pm (closed on Monday and Tuesday)
Facebook: www.facebook.com/oldskooltaiwan/
Blank Plan
This venture is beside the Art Museum Parkway, a multi-block tree/grass green belt that runs between the National Taiwan Museum of Fine Arts and the Liuchuan Canal. All along the parkway are restaurants, cafés, boutiques, cultural-creative bookstores, art galleries, and other tourist draws.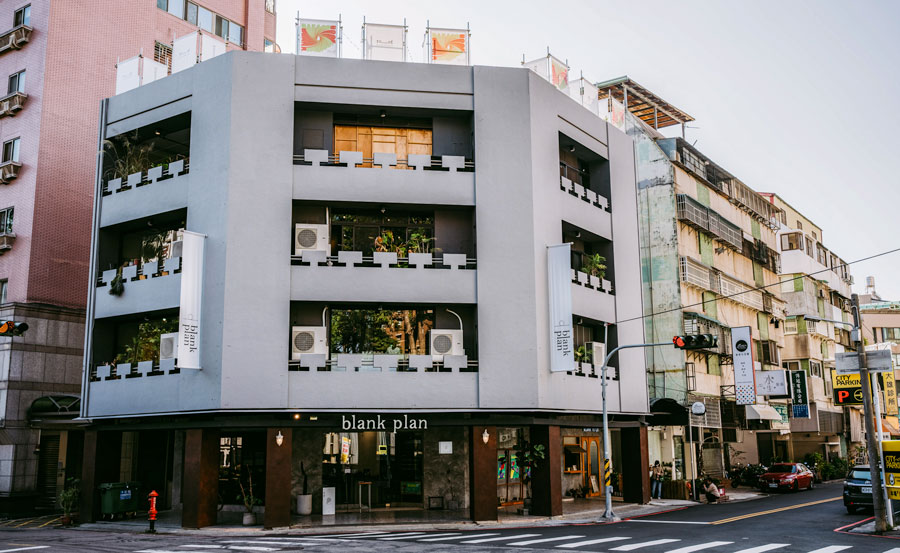 Blank Plan is a concept experiment occupying an old four-story building that wraps around an intersection corner, completely redesigned inside and out. The design-team owner-operators have taken the four floors and made them, collectively, an immersive experience encompassing space, sensory experience, and fine artistic-living product-purchase selection. The levels are designed as spaces one enters with a "blank plan," you as "blank slate" open to new uplifting life aesthetics.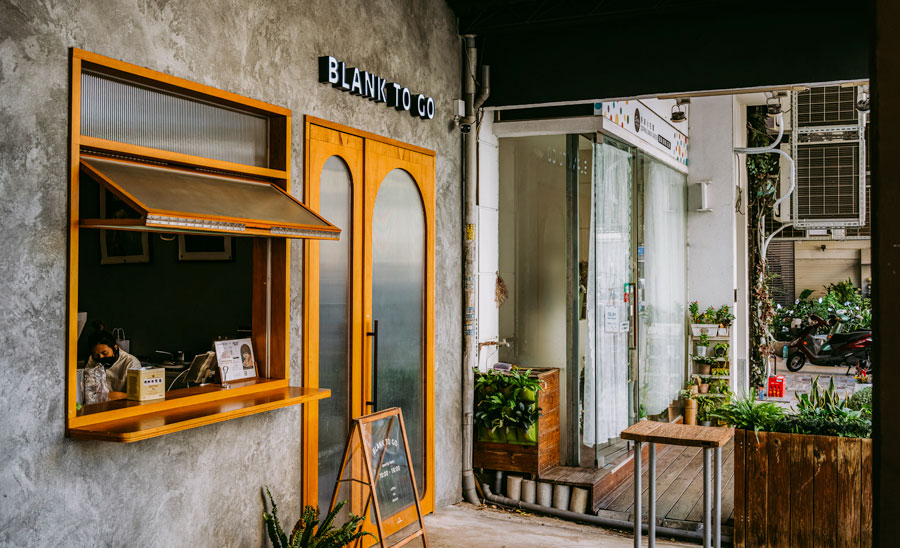 The first level is designed as a "quiet green" tea-art experience space. It sports old weathered wooden tables, wooden chairs from old-time theaters, and mottled, irregular gray walls to convey the passage of time. The rounded service bar is low, same height as the tables, to encourage customer interaction with the tea masters.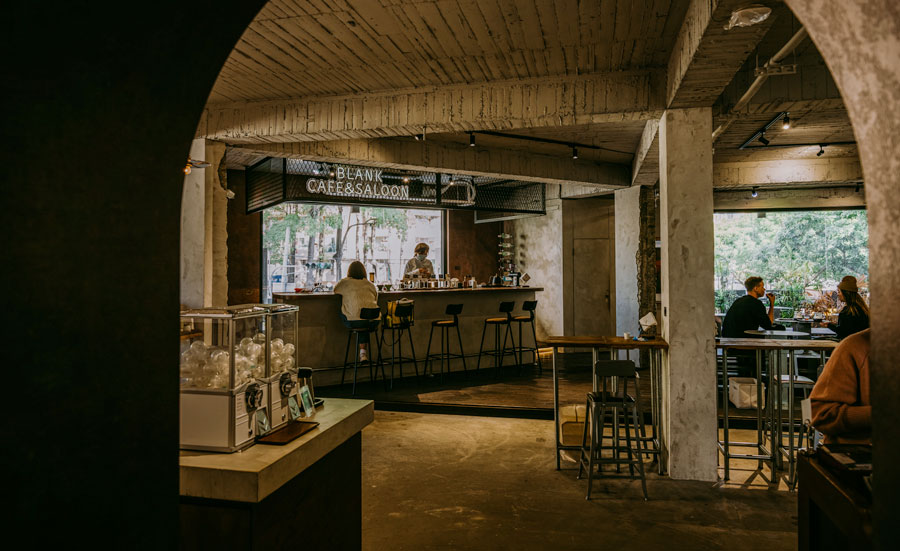 The second level is a space of "day and night floating shadows." By day baristas prepare hand-brewed fine coffees. By night bartenders concoct themed, personalized wine-experience sets.
The theme on the third level, a retail and teaching space, is "blue moonset." The emphasis is on unique-style, sustainable aesthetic products by artists and indie designers. The Blue Beach section showcases long-lasting, tailor-made denim apparel. There's also a fine-living exhibit/teaching space.
The fourth-level theme is "sunshine landing." This is an "interpretation space" with periodically changing sensory-experience exhibits (entry fee).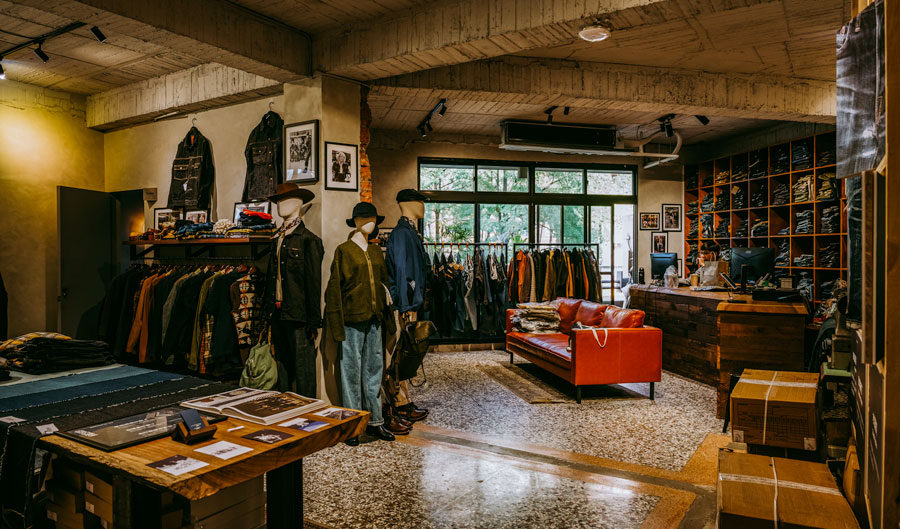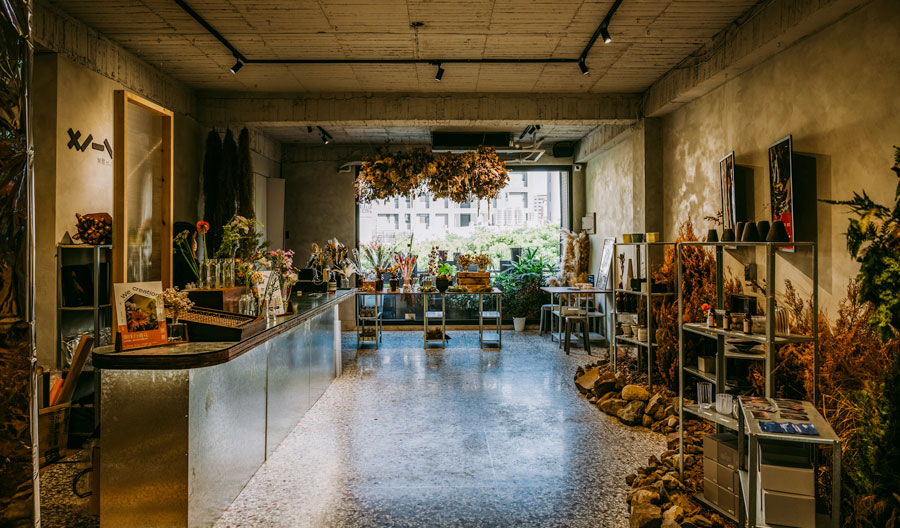 Blank Plan
(留白計畫)
Add: No. 45, Wuquan W. 4th St., West District, Taichung City
(台中市西區五權西四街45號)
Tel: (04) 2375-5002
Hours: 10am~6pm
Website: theblankplan.com (Chinese)
Facebook: www.facebook.com/blankplan.tw
Shenji New Village
This is a small, dense neighborhood of renovated light-yellow concrete-and-brick buildings that dates to the 1960s. The structures were built as dormitory facilities for Taiwan Provincial Government personnel; this government level is now defunct. The main street is paved with pebblestone and red brick. Paved footpaths lead through the other areas. In numerous places new wooden staircases lift you up to second-story balconies and boardwalk-style pathways tickled by tree foliage.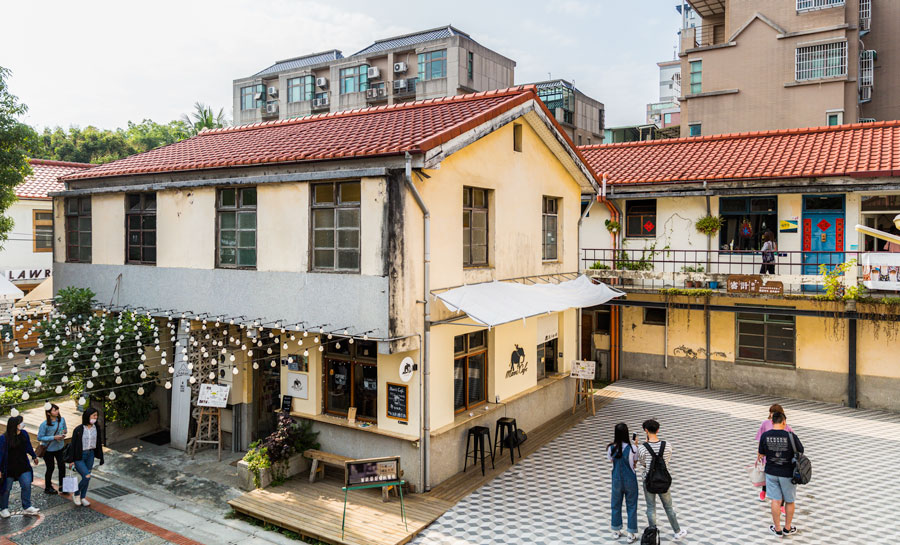 Shenji New Village was opened late last decade. Today, the once-abandoned enclave is stuffed to the rafters with a compelling array of tourist-targeted businesses. The first wave of entrepreneurs was young creative types brought in under the "Catch a Star Youth Dream Taichung" program (www.tcdream.taichung.gov.tw; Chinese). Constituting the second wave has been owners of old shops or other types of businesses interested in new locations or trying brand-new ventures. Among your options: an Italian restaurant, a craft-beer bar, a creative studio inspired by window-grille patterns (ceramic wares, pins, purses, chopstick holders, etc.), a studio crafting products featuring leather stitched to solid wood (coasters, vases, earrings, etc.).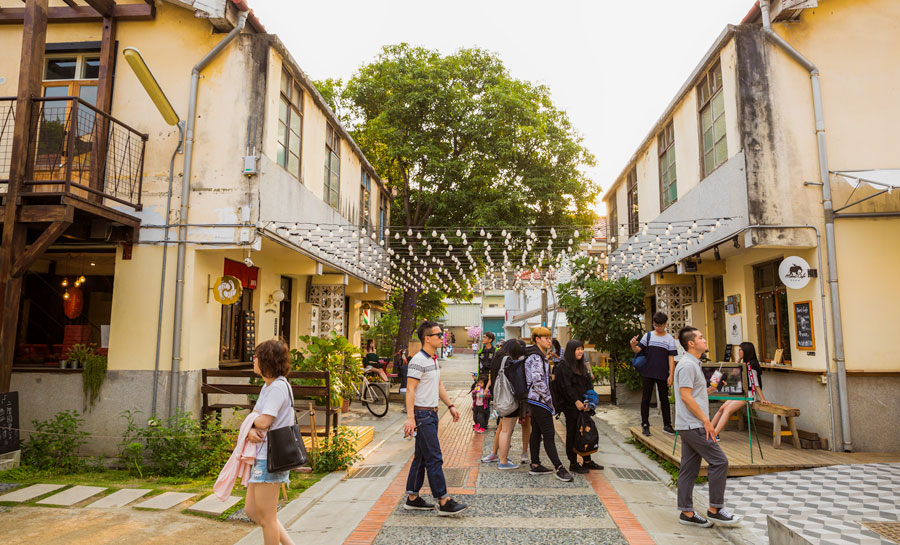 The village is also abloom with whimsical photogenic public artworks, such as giant cream-puff helmets, a room with a faux merry-go-round, and a bronze sculpture of a giant's (empty) work boots.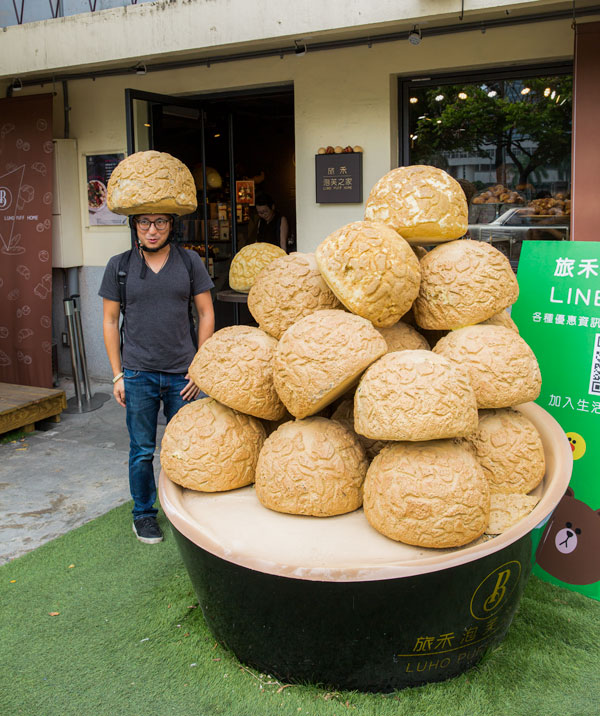 Shenji New Village
(審計368新創聚落)
Add: No. 12, Alley 2, Lane 368, Minsheng Rd., West District, Taichung City
(台中市西區民生路368巷2弄12號)
Tel: (04) 2302-3138
Hours: 11am~8pm
Facebook: www.facebook.com/shenji368
Instagram: www.instagram.com/shenji.368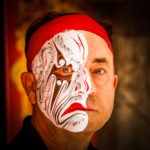 A Canadian, Rick has been resident in Taiwan almost continually since 1988. His book, article, and other writings, on Asian and North American destinations and subjects—encompassing travel, culture, history, business/economics—have been published widely overseas and in Taiwan. He has worked with National Geographic, Michelin, APA Insight Guides, and other Western groups internationally, and with many local publishers and central/city/county government bodies in Taiwan. Rick also handles a wide range of editorial and translation (from Mandarin Chinese) projects.