A Journey to High Mountains with Ancient Forest and Scenic Tea Plantations
This Alishan three-day adventure begins on the island's Western flatlands with visits to attractions located just before the gap in the mountain wall at the town of Chukou that gives access to the rugged, ever-higher peaks hiding beyond. Provincial Highway No. 18 takes you there, and we head upward and skyward along its dramatic twists to the area around the small settlement of Fenqihu, a place of great character whose original reason for being was to serve as a halfway station and timber-loading point on the Alishan Forest Railway, one of the world's highest and most picturesque lines. The adventure ends far, far higher still, in the Alishan National Forest Recreation Area, the jewel in the Alishan crown.
Text: Rick Charette; Photos: Chen Cheng-kuo (published in Travel in Taiwan, March 2014)
Located in Chiayi County, Alishan National Scenic Area (www.ali-nsa.net) is a well-developed tourist resort and recreation area that brings countless numbers of sightseers on pilgrimages to take in spectacular sunrises over what the Taiwanese poetically call yunhai, or "seas of clouds," which dramatically roll into the deep valleys like a great incoming tide, and which you witness from above. The pristine, tranquil region is defined by lofty peaks, long and deep valleys, soaring stands of cedar, cypress, and pine, massive "sacred trees" over a thousand years old that stand like immortals amidst their much younger brethren, picturesque tea and coffee plantations, an attractive network of trails, Tsou tribe culture, fresh and tasty mountain produce, and fun alpine forest railway rides. The national scenic area abuts Yushan National Park (www.ysnp.gov.tw), home to Taiwan's loftiest peak, Yushan or Mt. Jade.
Day 1 – On the Plains around Chukou
Graceful Wufeng Temple is beside Highway 18 in the township of Zhongpu, not far from Chukou. An interesting window into Taiwan history, it was built in 1820 in honor of Wu Feng, a figure of controversy. It is said he was a Qing Dynasty official in this area, respected by both Han Chinese immigrants and the local indigenous peoples, who tricked the latter into giving up their headhunting ways by disguising himself and allowing them to cut off his head. The tale has given rise to much political controversy. The display here presents the story as true.
Just before Chukou and your mountain ascent are a number of sites, located close to each other along Highway 18, that will bring you reward. The spanking-new Alishan NSA Chukou Visitor Center, in an expansive facility of dynamic architecture, has English-speaking staff, English brochures, and visually attractive displays on such topics as the area's tea production and Tsou indigenous culture. There is also a well-produced 18-minute introductory video offered; ask the desk staff to play the English version.
Tsou Tribe and Yokeoasu Market
Right beside the visitor center is a Tsou tribe community. The northern Tsou have long called Alishan home. The tidy modern-style homes here, built after Typhoon Morakot roared across the island in 2009, feature decorative patterns imitating those used on traditional Tsou attire. The Yokeoasu Market, staged at the community center on weekends/holidays, showcases Tsou arts and crafts, traditional song and dance, food delicacies, and mountain produce (with Taiwan's other tribes represented as well). I find the colorful yet elegant hand-crafted, international-quality leather goods particularly fetching, featuring scenes from Tsou myths (with tagged explanations).
Across from the visitor and community centers is large, long Niupuzi Leisure Park, which runs between the highway and parallel Bazhang River and is being developed as a space of floral landscapes to be used for relaxed strolls and bicycling. Back on the same side as the centers and not far away is the Taiwan Forestry Bureau's Chukou Nature Center (recreation.forest.gov.tw; info on center in Chinese only), which has pleasant shaded paths, a copy of the wood-built fire-lookout towers the bureau constructs on high-mountain points, an eco-pond area showcasing sustainable nature-reengineering practices, and a tree bank with proud old specimens brought here for protection.
Chukou is dramatically set right where the Bazhang River suddenly emerges from the mountain wall. Oft called the gateway to Alishan, adding to the visual drama are two long river-spanning suspension bridges built by the Japanese in 1937, with a large, ornate Chinese temple off the end of one. The temple's market area formed in the days before the highway was punched through; Chukou was once a major commercial entrepot, handling flatland goods destined for the hills and Alishan produce headed into the flatlands.
Day 2 – Up to the Mid-Level Hills and Fenqihu
Your trusted writer must here confess to a bit of a fib. It is almost guaranteed that multi-day Alishan sojourners, even if spending a good deal of time at the sites in the section above, will be up in the mountains toward the end of Day 1, looking to witness the iconic sea of clouds phenomenon and to take in the day's sunset and, perhaps, the next day's sunrise. I've manipulated the "Day" sections in this article a tad so as to give you a better sense of each region's physical separation and differences.
The Fenqihu-Shizhuo area is 1,200~1,500 meters above sea level. Shizhuo village is on Highway 18; Fenqihu is reached via a pretty, gently winding, tree-hugged 5km road. This is tea country, and steep-slope tea plantations are almost always in view.
Souvenir shopping for the mellow, premium-quality Alishan high-mountain Oolong is pretty much obligatory, and I find Sheng Le Farm (www.42-5km.com.tw; Chinese), at Xiding, below Shizhuo on Highway 18, one of the most pleasant and relaxing places to do so. It has an airy retail area, rustic café/restaurant with big windows to let in the moving seas of clouds panoramas, and a homestay facility. All the teas are from the picturesque surrounding fields, English is spoken in the retail area, and you can even tour the on-site production facilities. Sheng Le also produces Alishan coffee.
Alishan's Sunsets and Seas of Clouds
Here are my votes for the best locations to take in Alishan's sunsets and seas of clouds: Sunsets: The Eryanping Trail, which starts beside Highway No. 18 at Xiding (53.5km mark), below Shizhuo. "Xiding" means "top of the crevice," indicating the pass/crevice used by early settlers when heading to Eryanping Mountain. You walk among bamboo stands, tea fields, and strangely shaped rocks, and have grand views of the plains in the far distance. This trail is also good for the seas of clouds. Cloud-sea viewing: The Upper Shizhuo Trail, which starts just off Highway 18 just up a Shizhuo side road, and moves upslope through tea farms. There is a large cluster of homestays here, one close to the trailhead recommended in our Stay/Eat article. As you wait for the sea and it then moves massively past and below you, a calming sense of serenity envelops you.
Fenqihu
Scenic Fenqihu has a duo of raisons d'etre – the Alishan Forest Railway was built in the early 1900s by the Japanese to bring logged timber down to the plains, and this spot was both close to great timber stands and could serve as a halfway storage and repair depot. A place of low wooden houses, Fenqihu is fit snugly into a high slope where two mountain bodies meet.
At its top, just above the tracks (the railway is closed indefinitely for maintenance) are homespun wood-built cafés with splendid forest and valley views. Along the tracks you'll find the attractive old Japanese-built station, the old train depot (free entry), which houses logging-era engines and a model showing the amazing engineering involved in the alpine railway, and a thick showcase stand of six-meter-high square bamboo, brought here from south China in 1941 for use in building, handicrafts, etc. 
Fenqihu Old Street runs just below the tracks. Lined tightly with heritage shops selling iconic foods and crafts, at points it is covered and so narrow that is it more corridor than street. Two very welcoming wood-décor shops sell traditional baked items such as sun cakes, mochi, and Taiwan-style cookies made with fresh local ingredients. DerMing's (No. 146) gift boxes feature old-time Alishan steam locomotives, and Trainpei (No. 142) offers a large assorted-goodie giftbox with rope handles that is itself a steam locomotive.
For me, aficionado of spiced-up foods, a must-buy is the popular Alishan wasabi, sold at numerous shops here in cute and colorful little containers that look like old-time milk bottles. The Japanese introduced Japanese horseradish, called shankui in Chinese, to Alishan to satisfy their wasabi cravings.
Down at the quiet bottom of the village, beside the small police station, is the Fenqihu Historical Exhibition Room (free entry), housed in a beautifully renovated Japanese-era police dormitory. Inside, enjoy the quality Fenqihu-theme display and video, which have good English, and as well enjoy the sunny, breezy café, which has indoor/outdoor seating, Alishan teas and coffees, and the owner-operator's delicious self-created cold tea/honey/Japanese sake drink. Numerous unique gift items are sold here, notably the owner's also-delectable orange jam and cane sugar handmade by Tsou tribe members.
Be sure to leave time to traverse the easy trails that encircle the village, which have good English signage. Highlights include tall stands of cedar, viewing platforms, and the ruins of the area's Japanese Shinto shrine and an old kiln.
Alishan Forest Railway
Taking the narrow-gauge Alishan Forest Railway all the way from the city of Chiayi, on the coastal plains, to the Alishan National Forest Recreation Area, high up in the central mountains, is a truly memorable train ride. Unfortunately the line was seriously damaged by typhoon-caused landslides in 2009, and repair work has been continuous since then. On January 27 the section from Chiayi to Fenqihu, which is at about the half-way point, was reopened. The section from Fenqihu up to the forest recreation area is still being repaired, and a date for reopening will be announced at a later date. For ticket reservations on the Chiayi-Fenqihu section, call Chiayi City's Beimen Station at (05) 276-8094 or (05) 276-2251.
Day 3 – Alishan National Forest Recreation Area
The drive to the forest recreation area from Shizhuo takes about an hour. Along the way, you are presented with ever more impressive peak/cliff/valley vistas and ever more impressive road-engineering feats. Arrival at the forest recreation area brings you into a busy complex of eateries and retailers primarily selling Alishan-theme goods. There is also a visitor center. From the main area, which is at about 2,200 meters above sea level, you launch into the latticework of pathways and eco-friendly raised boardwalks further on uphill and downhill. There are short forest-railway runs from Alishan Station, up behind the food & retail complex, to Zhaoping Station, the Sacred Tree, and, in the early morn, to Zhushan ("Celebration Mountain") for the famous sunrises.
Among the many images of natural beauty that will become part of your album of life memories will be Zhaoping Park's decorative cherry trees (planted throughout Alishan by the Japanese), the laid-to-rest Sacred Tree, estimated at over 3,000 years old and long revered by the Tsou, the Giant Tree Trails, featuring dozens of massive, ancient red cypress trees, the forest-surrounded Sisters Ponds, one prettified with two wooden "love pavilions" built on Formosan red cypress bases (said to be named after two lovely native sisters who long ago drowned themselves to avoid a forced marriage), and the fantasy-like Three-Generations Tree, which has one tree growing from the dead trunk of another, which originally grew from the dead trunk of a third, that one 1,500 years old.
On this three-day trip, taken in January, temperatures reached into the 20s (Celsius) in the day, but tickled zero in the forest recreation area at night – so be prepared!
Getting There & Getting Around
Self-drive is your best option, for the national scenic area's attractions are quite spread out. The next best option for the DIY traveler is the Taiwan Tourist Shuttle, an inexpensive hop-on/hop-off coach service. There are two Alishan routes: one starts/finishes at Chiayi's High Speed Rail station, the other at Chiayi Railway Station. Check out the official website (www.taiwantrip.com.tw) for more details. For other bus options, visit the Alishan National Scenic Area website (www.ali-nsa.net) and click on "Transportation," then "Public Transportation."
Northern Alishan
If you want to read about the northern part of the Alishan National Area, including the villages of Ruifeng and Laiji, read on here: https://taiwaneverything.cc/2016/05/15/beautiful-scenery-in-northern-alishan/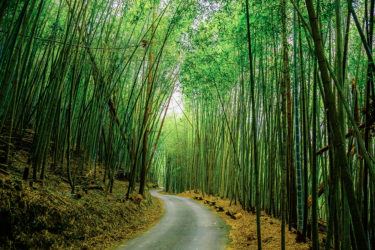 Further reading on other sites:
Nick Kembel/Spiritual Travels
Alishan, Taiwan: Best Sunrise Spots, Hiking Trails and Tea Farms
Alishan Tea: The Champagne of Taiwan Oolongs

HOPONWORLD
THE BEST THINGS TO DO IN ALISHAN, TAIWAN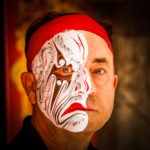 A Canadian, Rick has been resident in Taiwan almost continually since 1988. His book, article, and other writings, on Asian and North American destinations and subjects—encompassing travel, culture, history, business/economics—have been published widely overseas and in Taiwan. He has worked with National Geographic, Michelin, APA Insight Guides, and other Western groups internationally, and with many local publishers and central/city/county government bodies in Taiwan. Rick also handles a wide range of editorial and translation (from Mandarin Chinese) projects.