From Su'ao to Hualien
Text: Steven Crook; Photos: Vision
Getting tickets for the fast Puyuma and Taroko express trains, which shuttle from Taipei down the east coast of Taiwan, can be a challenge. If you are not in a hurry, consider using the slower local-train service. This also gives you the chance to stop at smaller stations on the way between the cities of Yilan and Hualien, and explore a bit of the fascinating coastal areas near them.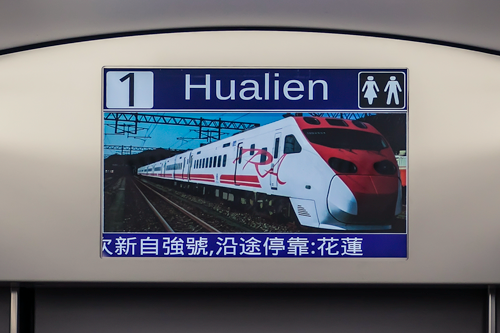 Taipei and Taroko Gorge are among Taiwan's primary tourism nodes. Between the two, Yilan County has a cluster of secondary nodes, such as the National Center for Traditional Arts, Luodong Night Market, and Taipingshan National Forest Recreation Area.
But what about the coastal areas between the port town of Su'ao in Yilan County and the small town of Xincheng in Hualien County, the location of the railway station nearest Taroko Gorge? This mountainous and thinly populated region has just a single through road, the Suhua Highway, which is very scenic but also prone to landslide blockages (new inland sections are now being built as part of the Suhua Highway Improvement Project).
There are no regular bus services like the ones that make so many other parts of Taiwan easily accessible, and taking the train is the preferred option for most travelers in a hurry, the trip from Yilan Railway Station to Hualien Railway Station taking just 59 minutes with a Puyuma or Taroko express. These sleek trains are a boon for those who work or study in Taipei but have family in the east coast region, and for tourists headed from northern Taiwan to Hualien and Taitung counties. On and around weekends and national holidays, however, securing tickets can be very difficult (online ticket reservation as early as two weeks before the date of one's trip is often required).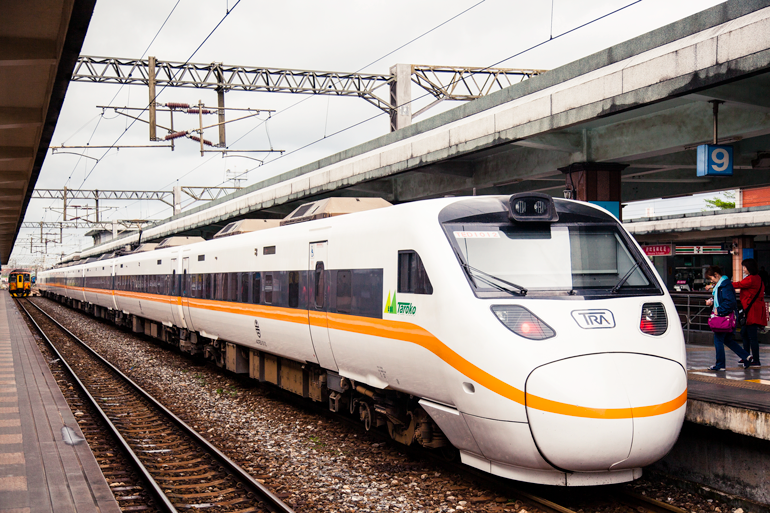 Fortunately, every day 13 local trains connect Yilan and Hualien cities, and for tourists these have a number of advantages. Because seat reservations are not possible, you can roll up at a station shortly before departure and get your ticket from a vending machine (or pay with a stored-value card such as the EasyCard). Tickets are about 35% cheaper than those for express trains, Yilan to Hualien costs a mere NT$143 one way. There's a chance you may have to stand for part of your journey on busy days, but local trains aren't too slow – the fastest taking 1 hour and 40 minutes from Yilan to Hualien – and they stop at all stations along the route.
If you love slow train rides and are willing to do a bit of walking, following is an outline of a rail (and bus) trip taking you from Su'ao to Xincheng.
Su'ao and Nanfang'ao
Though not a large town, Su'ao has one of Taiwan's major cargo-handling harbors. Su'ao Railway Station is one stop from Su'aoxin Railway Station, the latter on the main Yilan-Hualien trunk line, the former on a short branch that terminates harborside. It is served by around 20 local trains per day coming from the north (Taipei/Yilan). If you take a local train headed to Hualien or if you approach Su'ao from the south you need to transfer at Su'aoxin Railway Station.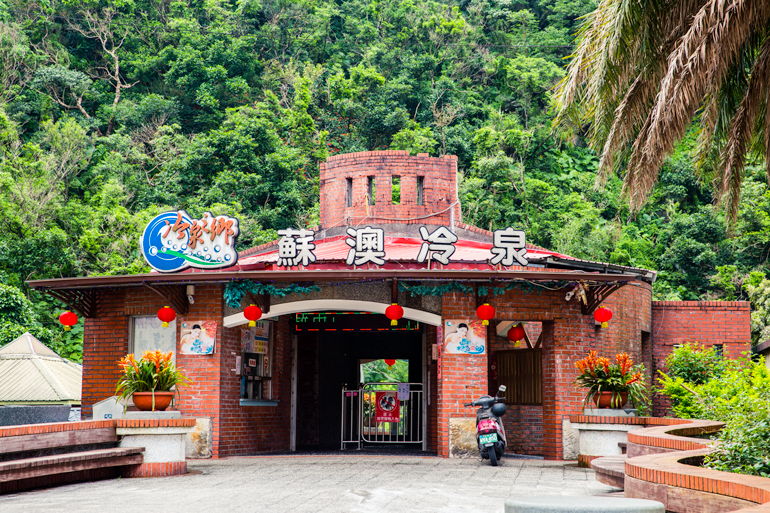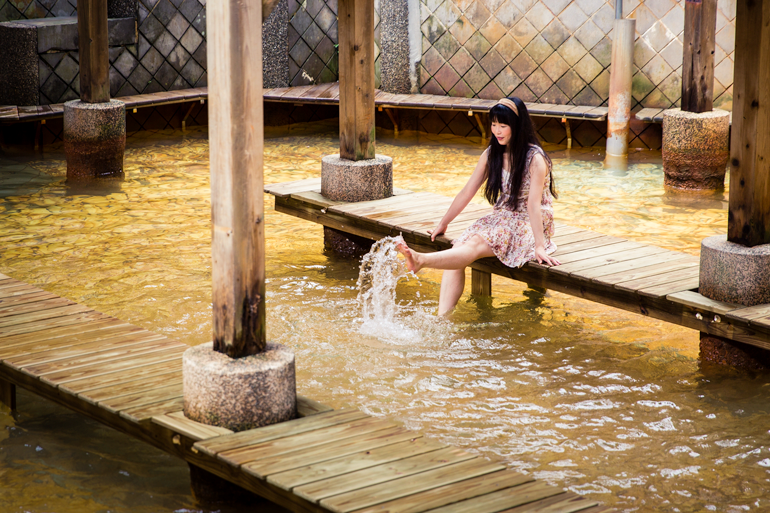 Su'ao Railway Station is perfectly located if you want to visit Su'ao Cold Spring Park (closed for renovations at time of writing; due to reopen in April 2018) and the steep Qixingling Trail, which starts right beside the park and takes you to vantage points with excellent views of town and harbor.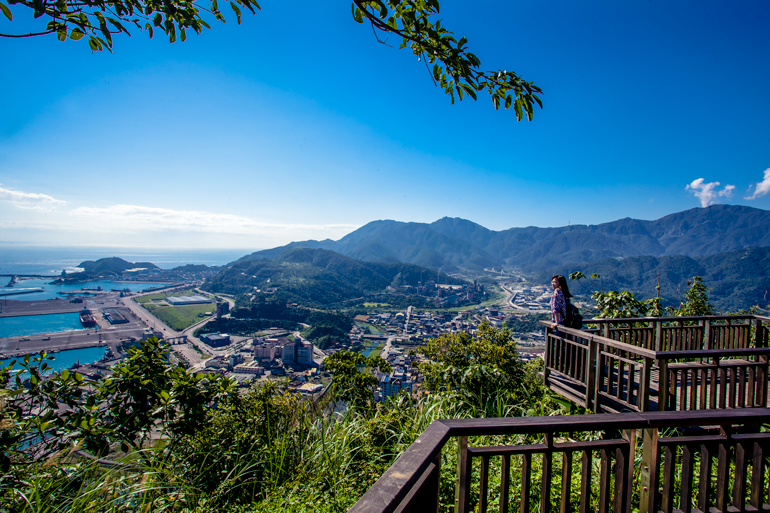 But if, like me, your key desire is to get right down to the waterside and fishing boats, take bus No. 121 (board at Su'ao Railway Station) to Nanfang'ao, a fishing-harbor area just south of the Su'ao port area. Travel time is just 10 minutes. Get off at Jin'an Temple, drop by the temple-side visitor center for English-language maps and leaflets, then cross the street to the first of Nanfang'ao's three small side-by-side fishing harbors. From the moment of your first look you'll be taking photos. The density of moored fishing vessels is impressive, and you're sure to see boats being repaired and repainted.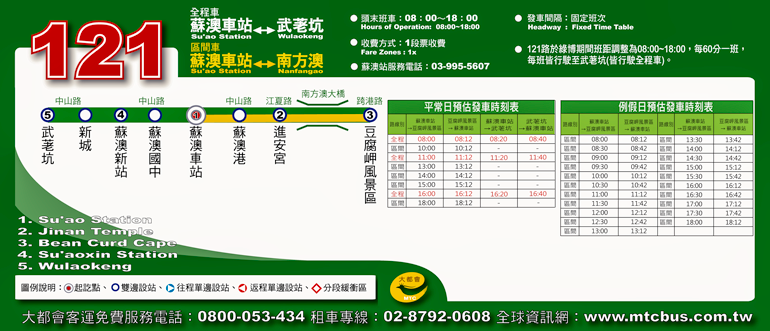 Expect to spend an hour and a half in the harbor area, exploring the fish market, visiting the main local center of worship, Nantian Temple, and perhaps getting lunch at one of the many seafood eateries.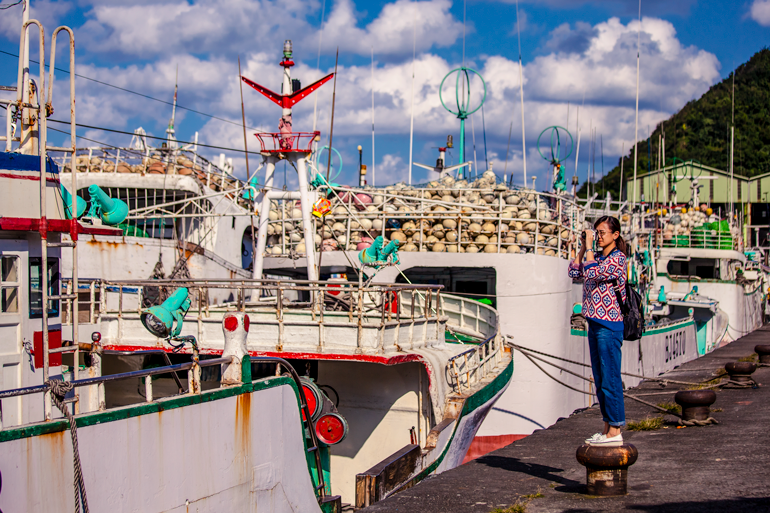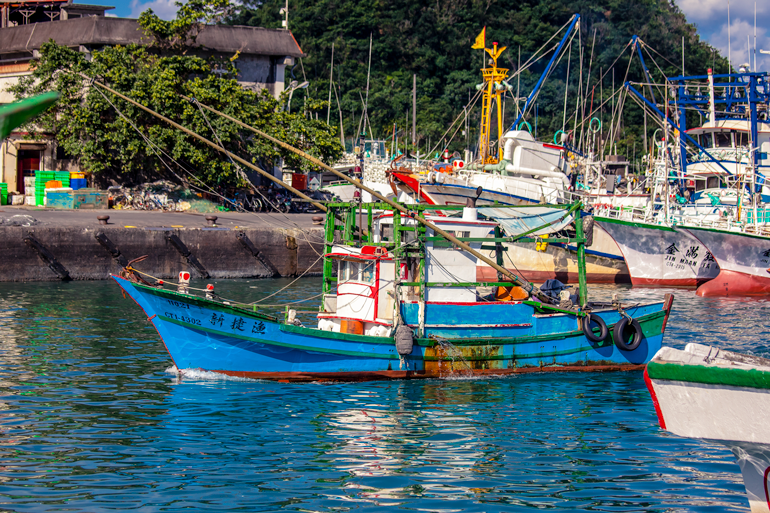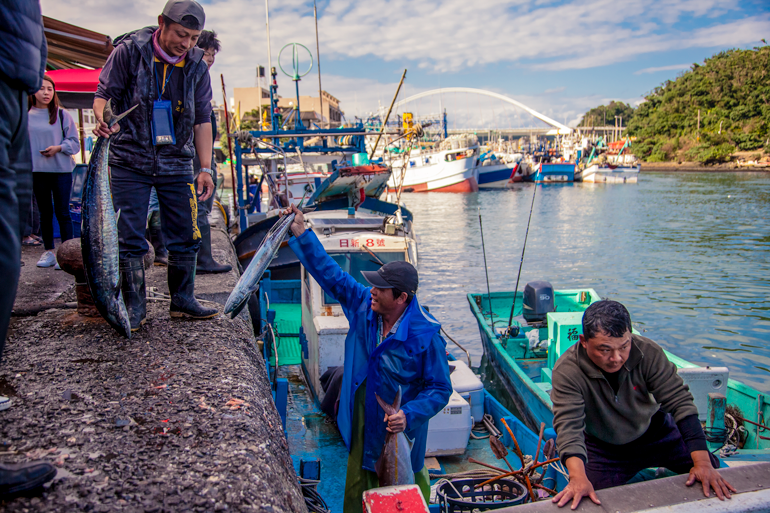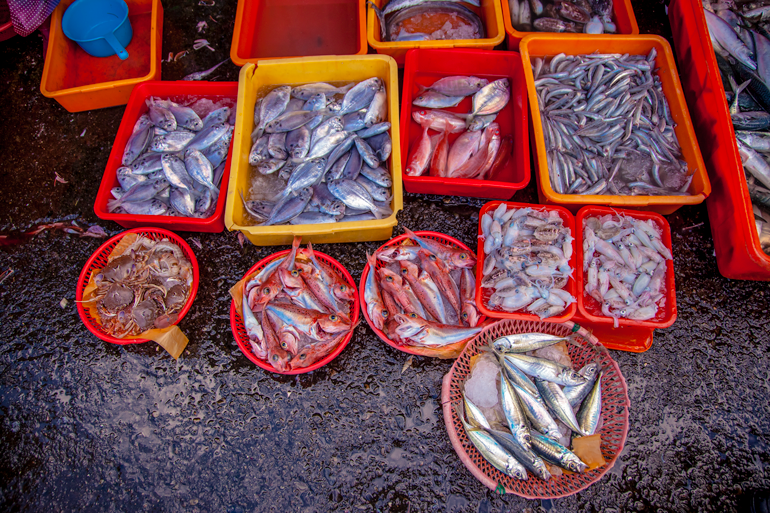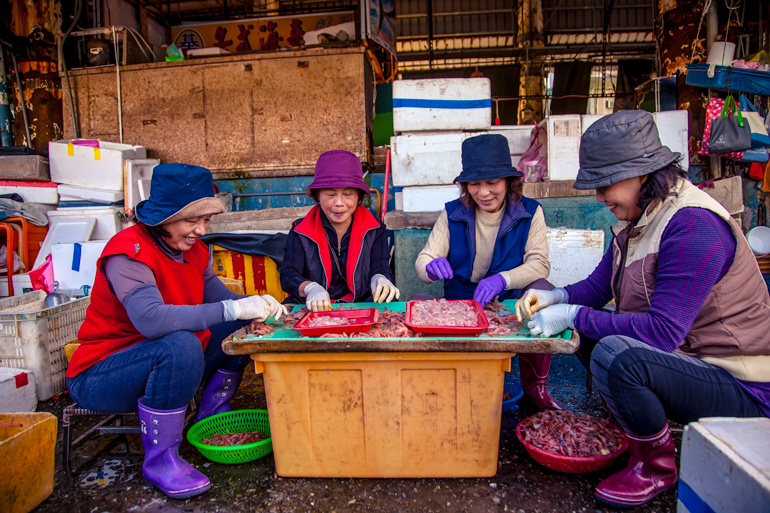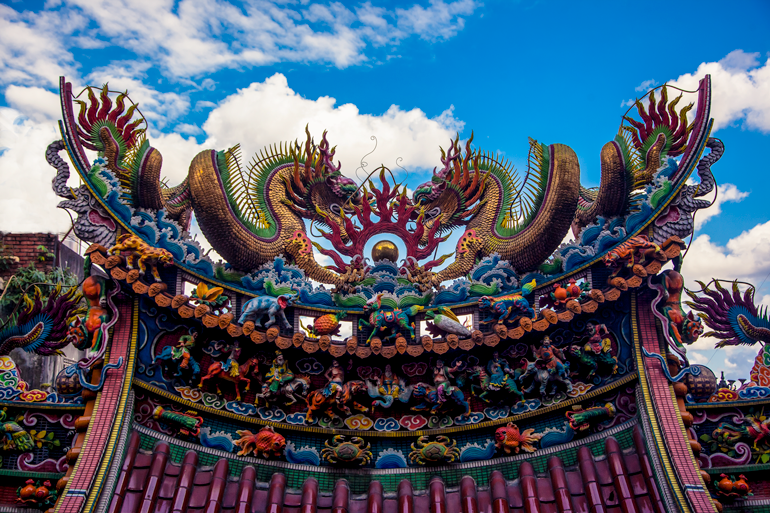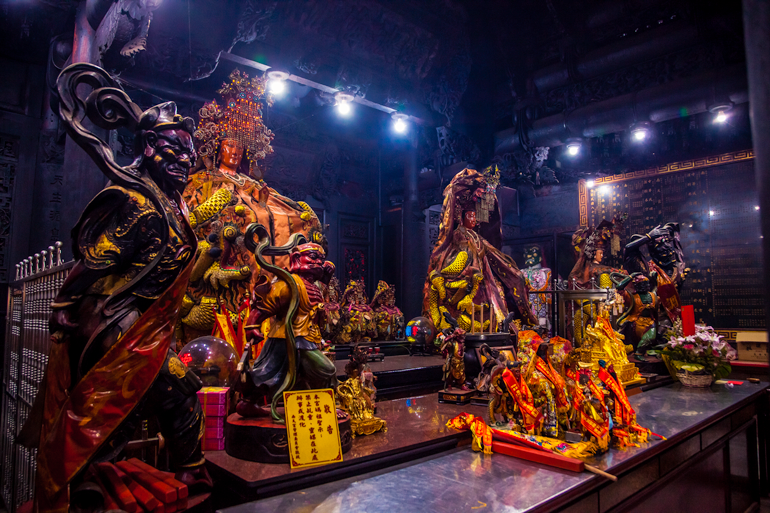 Then head to Neipi Beach, immediately south of the third and innermost harbor. Like many beaches on the east coast, conditions here do not permit swimming. Do stroll to the headland at the beach's northeast end; there you'll see chains fixed to the steep rock face. These aren't for climbing enthusiasts, but for daring anglers who use the chains to reach prime fishing spots – treasured locations which are occupied come cold rain or harsh sunshine.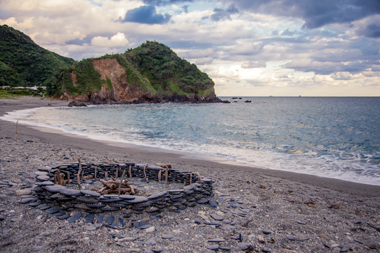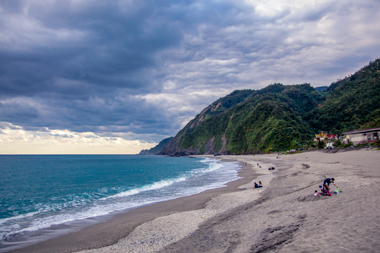 Connected to the headland beyond its northern side is Doufu Cape, where the rocky outcrops are said to resemble chunks of tofu. The headland and cape form a natural protective barrier for the fishing harbors. From the cape's north side, a road bridge crosses back to the mainland on the first harbor's north side. The high bridge, perfectly safe for pedestrians and popular with photographers, is an excellent vantage point for sweeping views north and south. To the north you'll see cargo and naval vessels; on the south fishing boats come and go, passing under the bridge as they make their way to and from the sea on the bridge's north. After crossing the bridge, turn left and you'll immediately be back at the bus stop you got off at earlier. Take bus No. 121 back to Su'ao Railway Station, take a northbound local train to the next station, Su'aoxin, and transfer to a Hualien-bound train.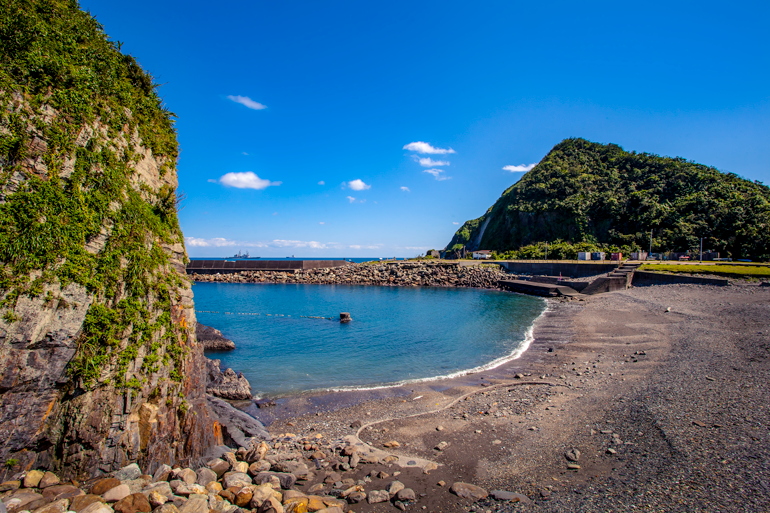 Dong'ao
The train ride from Su'aoxin to the next stop of interest, Dong'ao, takes just 12 minutes. This village, like several other settlements in this part of Taiwan, is inhabited mainly by members of the indigenous Atayal tribe.
Walking at a good clip will get you from Dong'ao Railway Station to the scenic pebble beach at Dong'ao Bay in about 15 minutes. Most visitors are happy to sit and take in the bay view there, but those with time and energy may like to walk on to tiny Fenniaolin Fishing Harbor and back for additional scenic inspiration. It's 3.2km from the station to the harbor, on the bay's south side.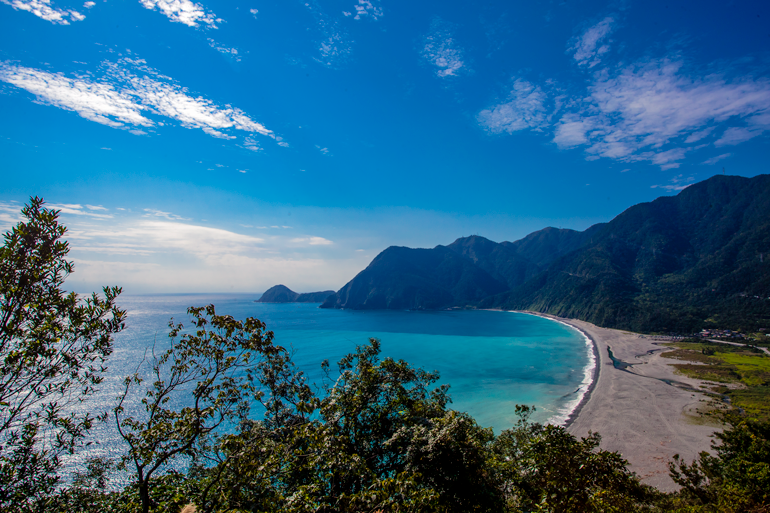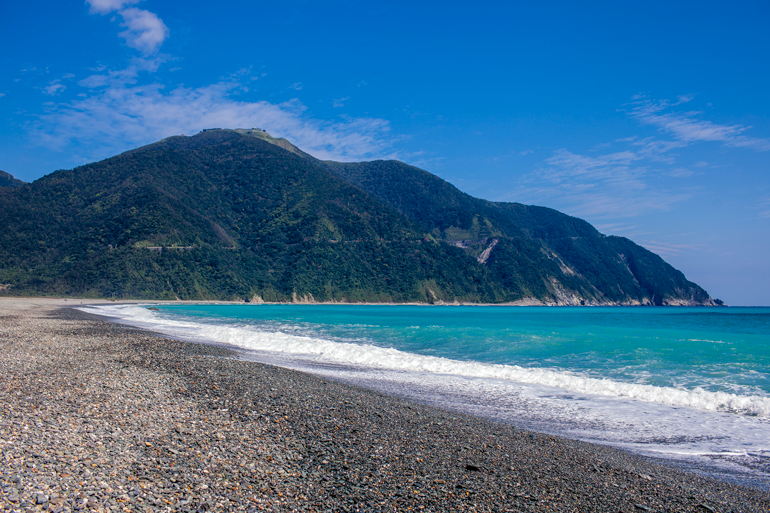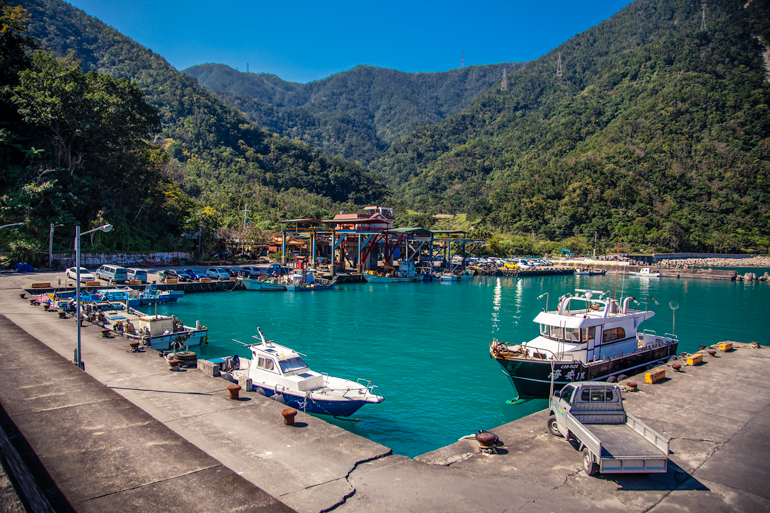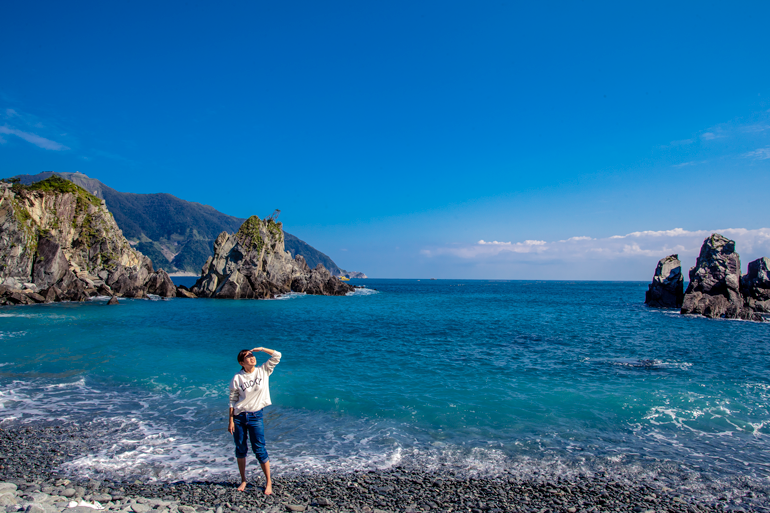 Two other Dong'ao attractions, Snake Mountain and Dongyue Cold Spring Park, are found north of the railway station. The short hike up Snake Mountain delivers you to an eagle-eye's view of the railroad and a new elevated stretch of highway (part of the aforementioned Suhua Highway Improvement Project). To find the trailhead, turn left after exiting the railway station and walk north along Dongyue Road, which runs in front of the station. After walking about 100m you'll come to a wooden stairway on the left, with a large inscribed boulder beside its mouth. Take the stairs to first reach a concrete track, then a gravel path. After 10 minutes you'll see a Chinese sign with indigenous motifs pointing to the right. You'll soon come to an observation deck, which is a fine spot for a picnic and for watching trains passing by on the railroad below.
To get to Dongyue Cold Spring Park, return to Dongyue Road, turn left, and continue north along it. Then turn left again at Lane 73, Dongyue Road, which heads out of the village into the countryside. In about 10 minutes you'll cross the Dong'ao River and spot the park on the left. At the time of writing the facility was officially closed, yet nothing and no one stops you from going in and enjoying the water, so long as you don't mind sharing it with tadpoles. Their presence is proof that, even without maintenance, the pools stay clean.

Nan'ao
From Dong'ao, the train takes just seven minutes to reach the next village, Nan'ao. This settlement is slightly larger than Dong'ao, and the seaside here is a bit further from the railway station. If you have enough energy, consider walking to small Chaoyang Fishing Harbor and hiking up and along Chaoyang National Trail, a 2.2km-long hiking path that takes you from sea level to an altitude of 182m. Along the trail you get superb views of the coast, but you'll need the better part of three hours to get there from the station, complete the trail, and walk back. As in Dong'ao, a lack of taxis and rental bikes limits your options for getting around Nan'ao.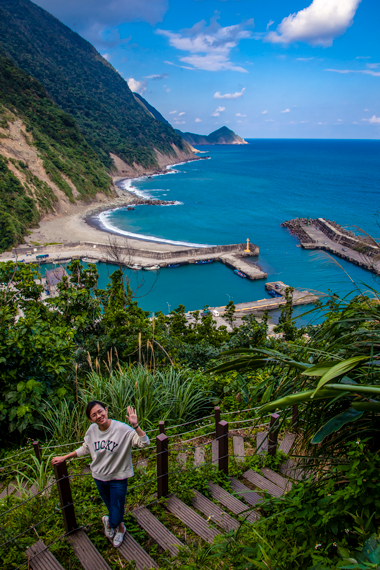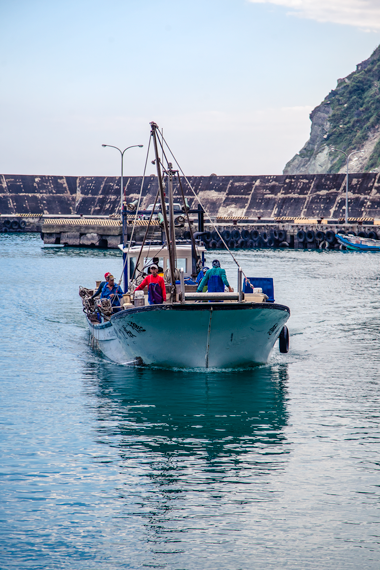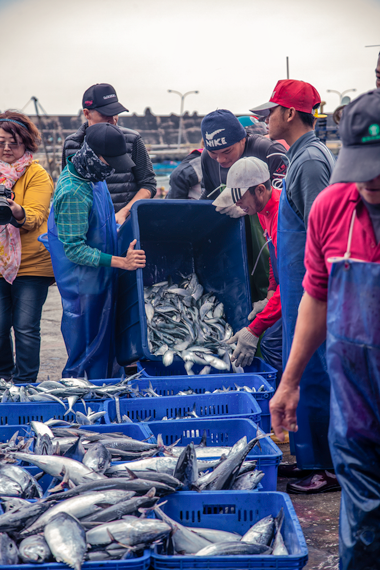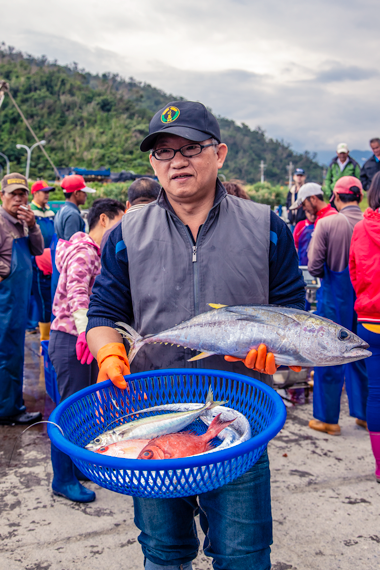 Whether you head for the trail or just the fishing harbor, pause for a minute at the Luo Da-chun Road-Opening Monument. Located next to ornate Zhen'an Temple on the road from central Nan'ao to the fishing harbor, at the edge of the village just before you hit open countryside, it is a man-sized stone tablet, protected by a simple shelter, which commemorates the efforts of Han Chinese pioneers who tried to cut the first proper path between Su'ao and the Hualien region more than 140 years ago. Luo Da-chun, the Qing Dynasty official in charge of the project, also supervised the construction of blockhouses along the route.
If you are interested in ecology, head to the Forestry Bureau's Nan'ao Ecocenter, a 10-minute walk northwest of the railway station. The center's Forestry Exhibition Hall has worthwhile bilingual displays, but you'll likely spend most of your time in the adjacent arboretum, viewing the fascinating range of trees and plants.
Tip for History Buffs: Taiwan was a Japanese colony from 1895 to 1945, and Nan'ao was the scene of an event later adapted for the Japanese World War II propaganda movie Sayon's Bell (1943). It tells the story of an indigenous girl from these parts who drowned while carrying her departing Japanese teacher's luggage across a stream. A modern recreation of the bell now stands in Sayon Memorial Park, about 250m east of tiny Wuta Railway Station, one stop south of Nan'ao.
Xincheng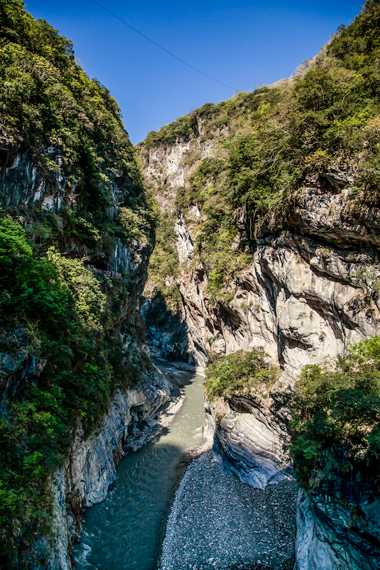 Most of the tourists who get off the train at Xincheng are bound for spectacular Taroko Gorge in Taroko National Park (www.taroko.gov.tw), and because of its proximity to the gorge the town – unlike Dong'ao and Nan'ao – has a good number of accommodation options.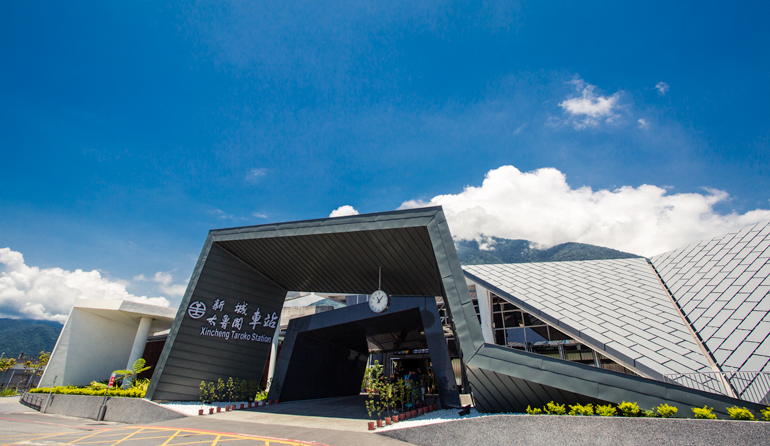 If you plan to head up to the gorge from Xincheng, consider getting a one-day pass for the Taiwan Tourist Shuttle service's Taroko Route (en.taiwantrip.com.tw). And before moving on to Hualien City, make a point of spending some time at Xincheng Catholic Church, where the church interior and boat-shaped, ivy-covered chapel building are alluring. More surprising are the torii gate and other features that make the site's original function quite obvious: During the Japanese colonial period, this was a Shinto shrine. Following Japan's defeat in 1945 and the departure of Taiwan's Japanese population, parts of the shrine complex were dismantled and the site was purchased by the Catholic Church.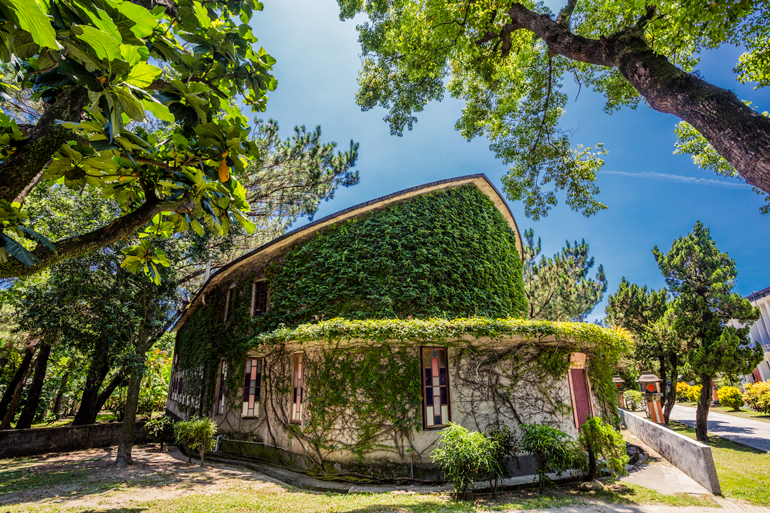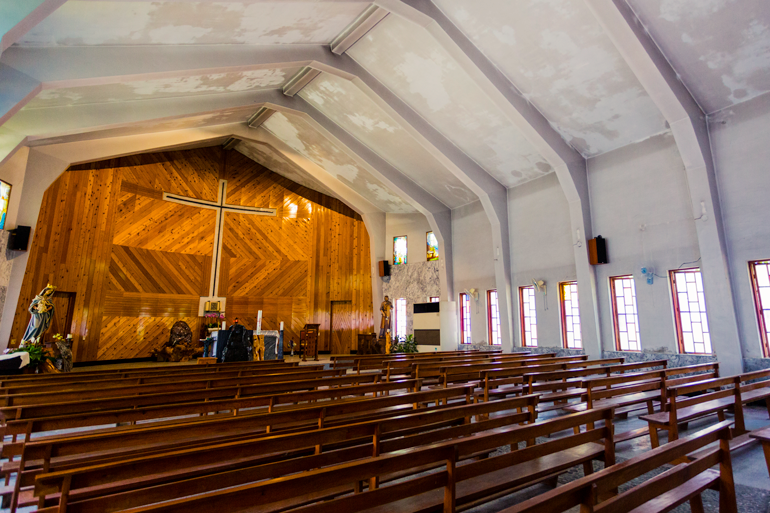 No attempt has been made to erase the past. This is a beguiling place that encapsulates not just certain aspects of Taiwan's history, but also the acceptance of different faiths in this religiously diverse country.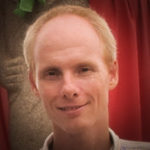 Steven Crook, who grew up in England, first arrived in Taiwan in 1991. Since 1996, he's been writing about Taiwan's natural and cultural attractions for newspapers and magazines, including CNN Traveler Asia-Pacific, Christian Science Monitor, and various inflight magazines. He's the author of four books about the country: Keeping Up With The War God (2001), Dos And Don'ts In Taiwan (2010), Taiwan: The Bradt Travel Guide (2010), and A Culinary History of Taipei: Beyond Pork and Ponlai (2018)
http://crooksteven.blogspot.com
http://bradttaiwan.blogspot.com