Coastal Scenery and Fresh Seafood
TEXT / MARK CALTONHILL
PHOTOS / VISION

If you travel along Taiwan's northern and northeastern coast you will come across many small fishing villages where you can watch fishermen at work and eat the fresh catch of the day in seafood restaurants.
The Chinese word for "fish" (魚, yu) is homonymous with another word meaning "a surplus of food" (餘). Some linguistics say this pun, incorporated in Lunar New Year festivities when a fish is always eaten to symbolize "let there be a surplus every year," is merely coincidental; others suggest the opposite is true, that before agricultural cultivation, a net full of fish was the first foodstuff that could be caught in excess of human beings' immediate needs.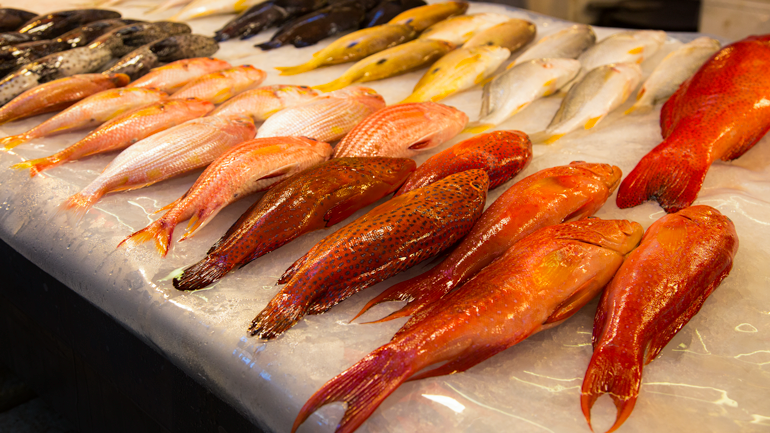 Whichever is true, archaeological excavations of Taiwan's ancient sites of native habitation, such as that at Bali on the coast northwest of Taipei City, demonstrate indigenous peoples' reliance on food from the sea. Early Han Chinese immigrants' relationship with the sea is evidenced, in addition to their diet, by the worship of Mazu, the seafarers' deity. On the island's west side, the Taiwan Strait, which has the continental shelf as its base, is inhabited by a diverse population of sea life; to the east, the Kuroshio current just offshore in the Pacific Ocean brings huge seasonal migrations of various species.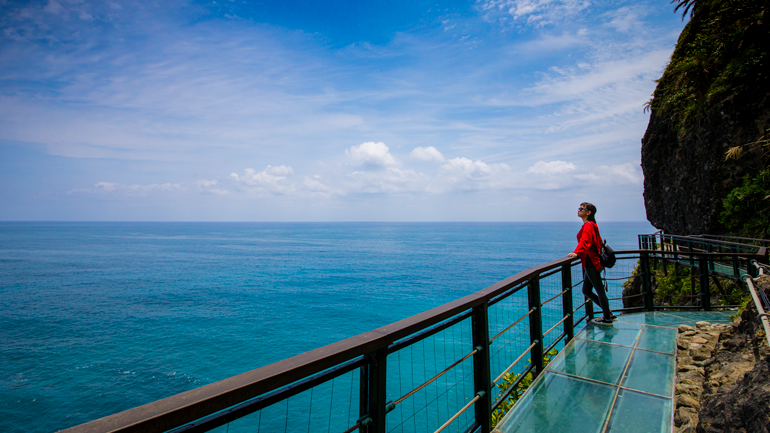 By the late 20th century, however, although fish, prawns, and shellfish still represented a significant part of the Taiwanese diet, and around 130,000 households relied on fishing for their incomes, most people were so busy sustaining the nation's modern economic miracle that their beloved seafood now tended to be picked up from the supermarket or, at best, a wet fish market. It was no coincidence, perhaps, that concrete shrimp ponds sandwiched between homes and shops on urban thoroughfares had long been popular with islanders "catching" their dinner after a long day in the office or factory.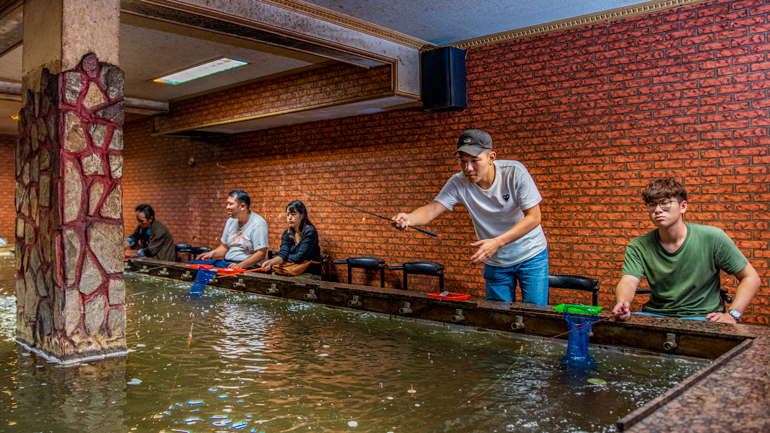 The two-day weekend, probably the most significant social development of the 1990s, changed all that. Now, along with trips to theme parks, shopping centers, beaches, and mountains, an increasing number of people are spending their leisure time visiting the fishing harbors that dot Taiwan's coast, waiting for boats to bring in the haul, or visiting seafood restaurants that serve the freshest fare.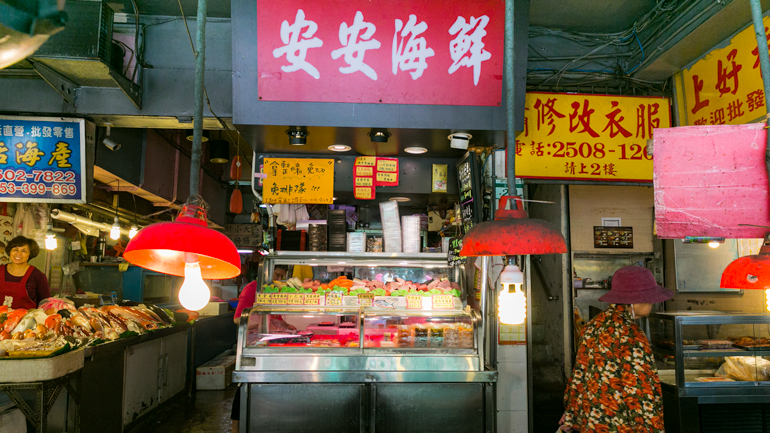 For visitors to and residents of the capital, the nearest and most accessible ports and harborside seafood eateries can be found on the North Coast, between the urban centers of Tamsui and Keelung, as little as 20 kilometers from downtown Taipei, and on the Northeast Coast, from Keelung down to Yilan County.
Fuji Fishing Harbor
Heading north out of the historic fishing and trading port of Tamsui one might be forgiven for thinking there is a seafood restaurant every 50 meters around Taiwan's entire 1,500-kilometer-plus coastline. One is wise to bide one's time, however, until arrival at the small Fuji Fishing Harbor, for here visitors can watch boats unload their catch on the quayside sheltered between the ocean and the heights of Yangmingshan National Park.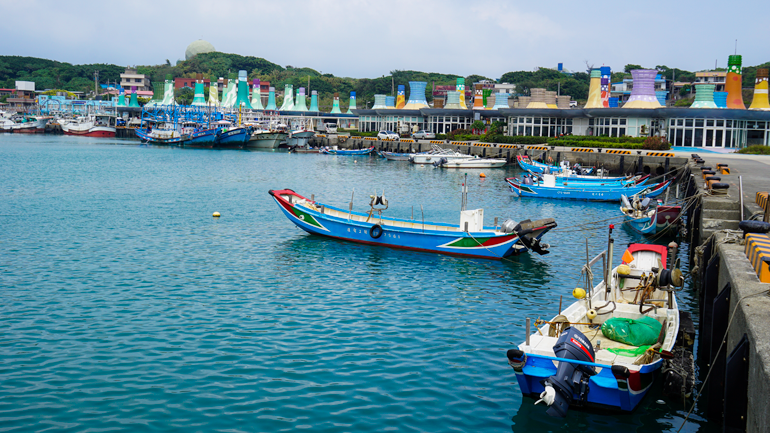 The marine harvest, which includes a wide selection of fish, roe, and cephalopods (squids, octopi, and cuttlefish), shellfish such as clams and oysters, and crustaceans (shrimp, crabs, and lobsters), as well as oddities like sea cucumbers, urchins, and various seaweeds, can then be bought at the dozens of surname-titled stalls along the edge of the wharf.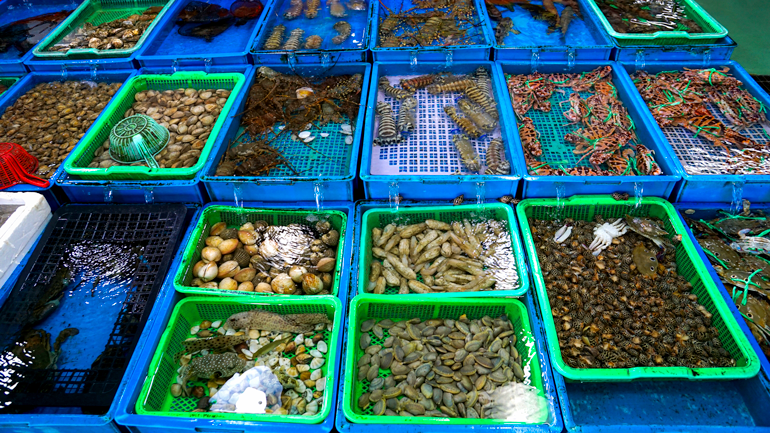 Slightly further back, leading up to the narrow winding streets of the historic harbor village, are dozens of seafood restaurants. Packed on weekends and busy enough on weekday evenings, they sell a complete range of dishes but focus, naturally, on seafood. Most bear the slogan dai ke liao li, meaning that they will prepare and serve fish their customers have themselves caught or, more likely, bought at the quayside stalls.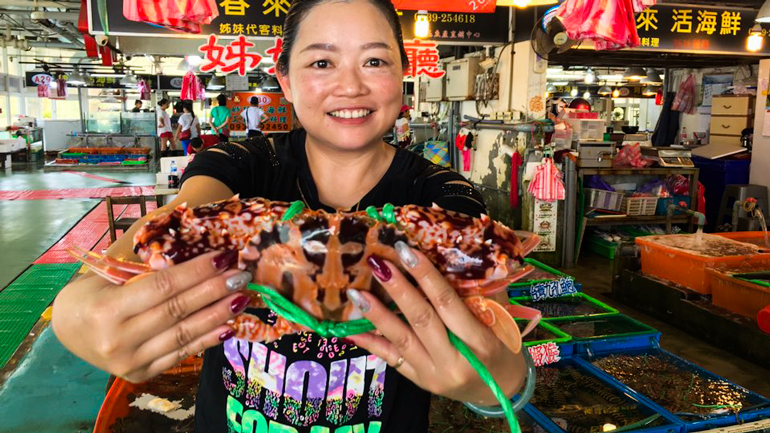 Typical fish-cooking methods include steaming, which is used for fish of the most delicate flavor, frying, sweet and sour, stewing in soy sauce, the similar bean sauce with soy sauce, and, for the freshest fish of all, eating it uncooked and only just dead, for which the Japanese sashimi is also recognized.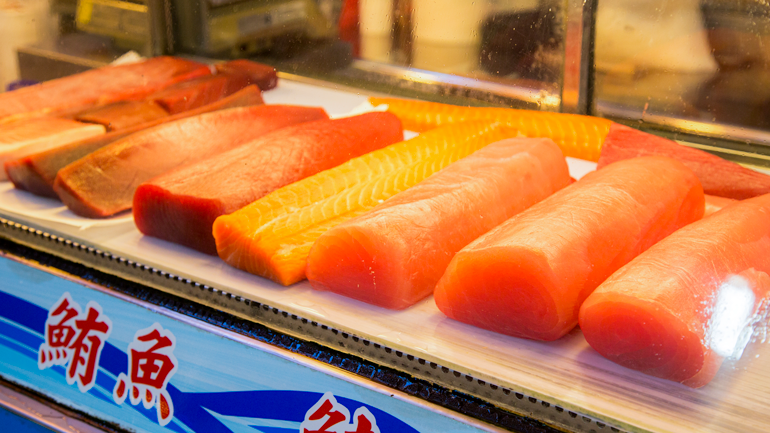 For those wishing to walk off their lunches, there is a coastal pathway leading to the nearby Fugui Cape Lighthouse, interesting as much for it translingual name ("Fugui" — "Hugwee" in Taiwanese — is a transliteration of the Dutch "Hoek," meaning "corner" or "cape") as for its old-fashioned charm.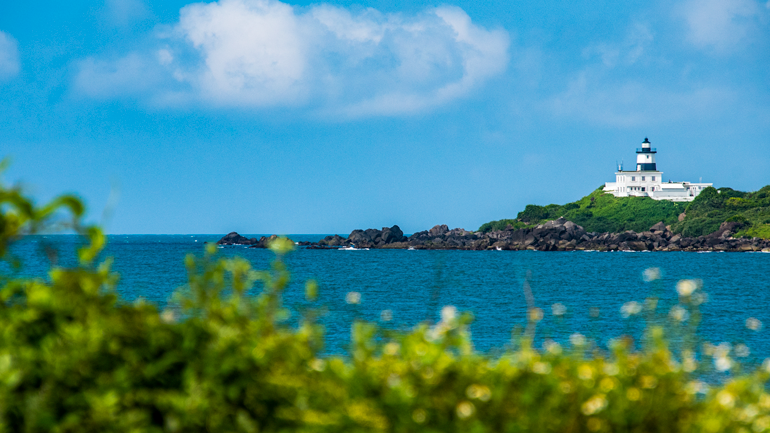 Continuing along the path takes one to the beach at Laomei, where the sea has eroded grooves in rock on which algae grow. These unusual formations appear frequently in Taiwan Tourism Bureau photographs, and photographers often outnumber other visitors and anglers at Laomei.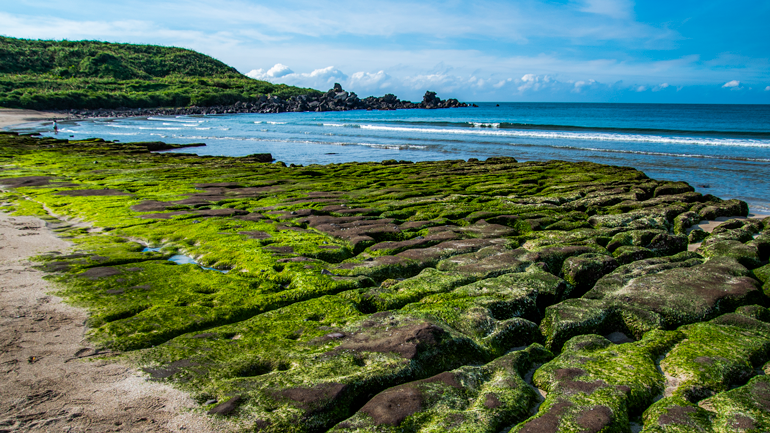 Laomei, followed by Shimen ("stone gate;" notable for its natural-rock archway, dog-dedicated temple, and rice tamales), and Jinshan ("golden mountain"), sit along Taiwan's northernmost crown.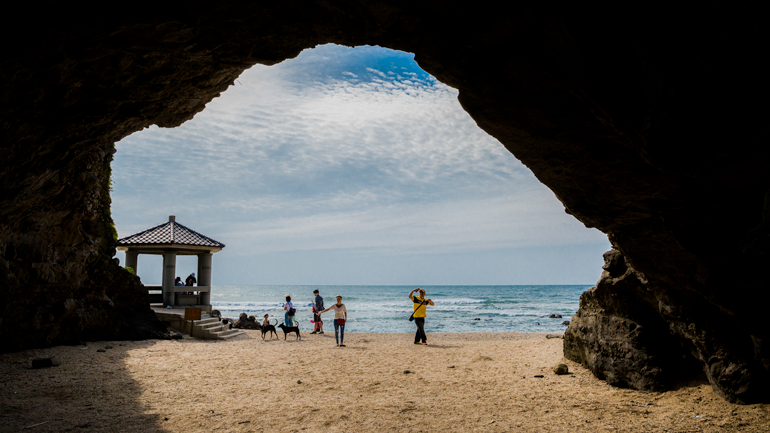 Jinshan
In addition to swimming, surfing, and eating pizza at the beach in Jinshan, there is the chance to observe a local tradition, no doubt practiced all over the country but witnessed by this writer there. In the later afternoon, a dozen or more members of the local community, men and women, mostly middle-aged or elderly, presumably having finished a day's work at their regular occupations, arrived on the long beach in two lines, carrying between them a mass of ropes, nets, and stakes. Meanwhile a small boat powered by an outboard motor arrived from Jinshan's harbor. The beach team hammered a huge stage into the ground, to which was attached one end of the rope-net apparatus, the rest being piled carefully into the boat.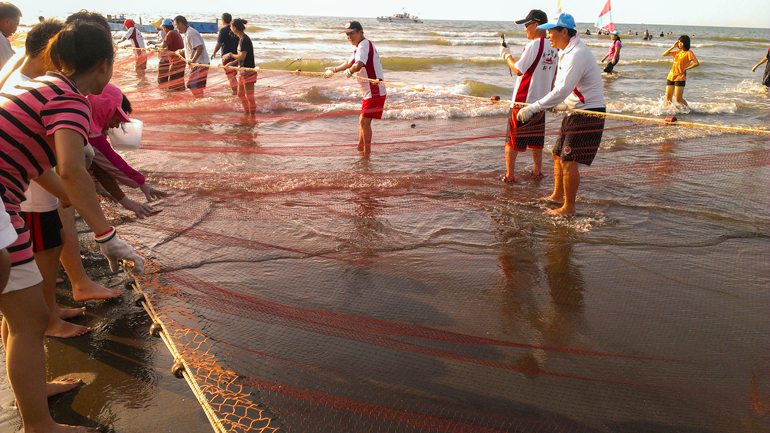 Bearing three men and its load, the boat then slowly circled out into the bay and returned, two of the passengers gradually unloading rope, followed by net, followed again by rope. When they returned to the western — surfing — end of the beach, they hammered in a second post and tied that on that end of the net apparatus. All concerned then took a breather and/or a cigarette break while they waited for the bay's other inhabitants to meet their entwined fates.
The real work then began, as both ends of the rope were untied and the huge net, hopefully filled with up to 500 kilograms of small bulahee, was hauled in manually by the human Jinshanese. The whole process took a couple of hours, and the sun was setting by the time the business section of the net finally drew clear of the water. On that particular day the net was completely empty, and presumably felt even heavier than normal as the workers carried it back up the beach.
Bulahee ("hee" is Taiwanese for "fish") are sold a the roadside around the coast. The Council of Agriculture identifies them as the buccaneer anchovy (Encrasicholina punctifer), but some people say they are simply any small white fish. They are used to flavor congee or fried as a snack to accompany beer and other refreshments.
Keelung
From Jinshan the coastal highway passes through Wanli (with a popular beach), by the exotic rock erosions of Yehliu Geopark and the nearby Guihou Fishing Harbor.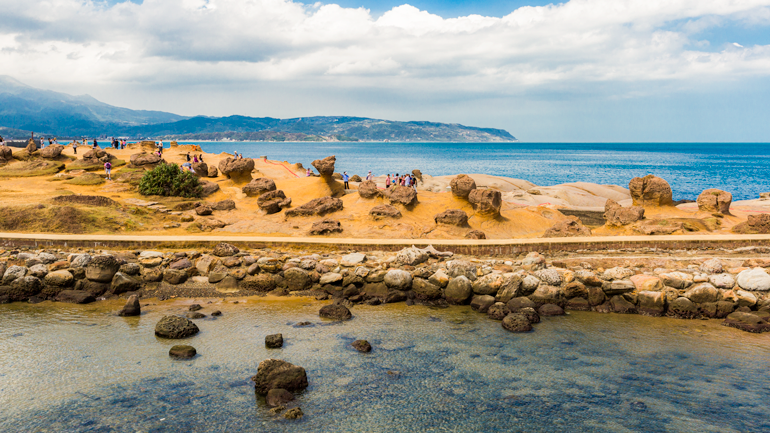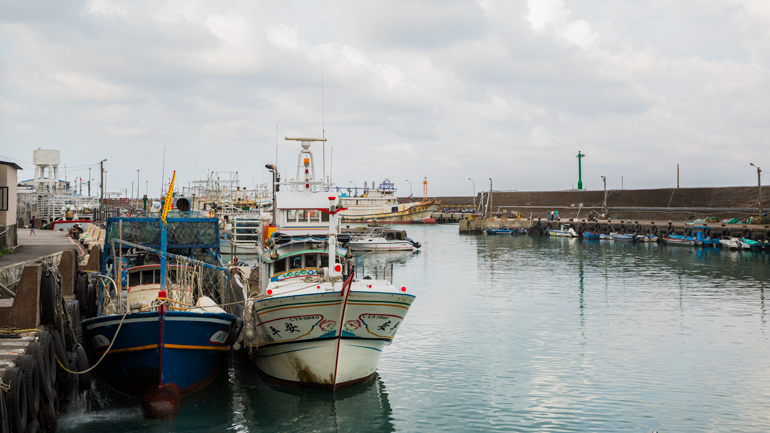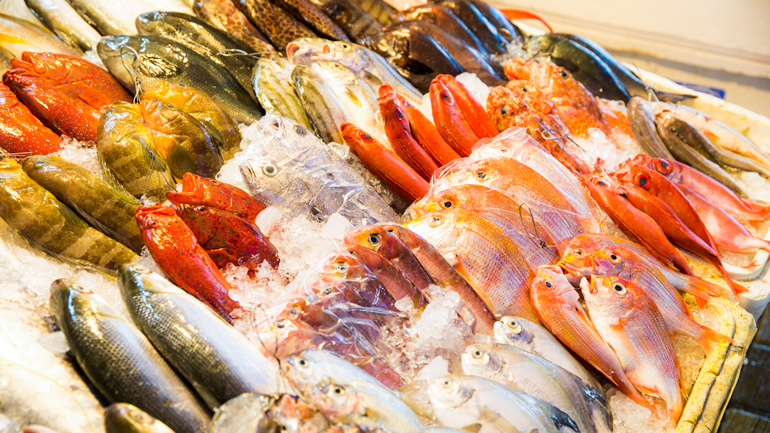 Next is the major commercial harbor at Keelung, which is home to Zhengbin Fishing Harbor, now best known for a row of colorfully painted houses, and neighboring Bachimen Fishing Harbor.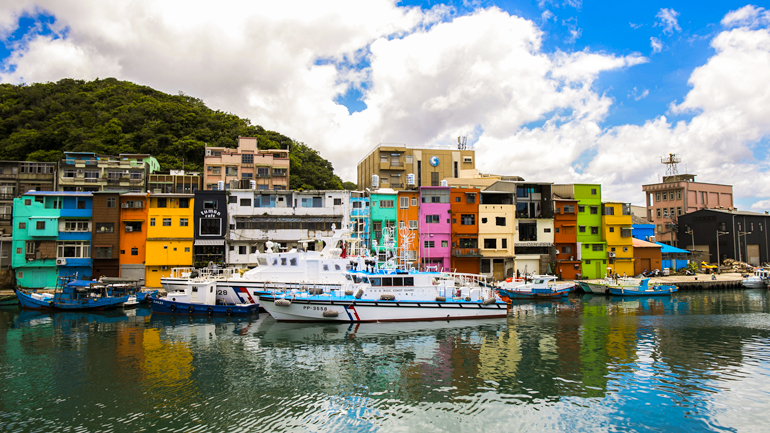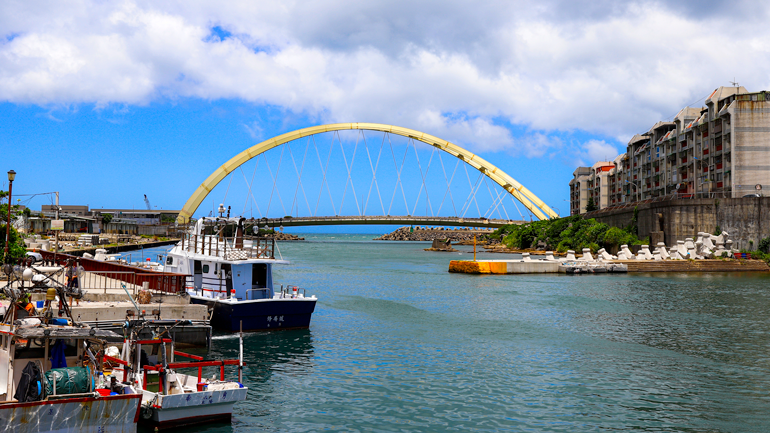 Miaokou Night Market in Keelung is among the nation's most famous eateries, attracting diners regularly from Taipei and often from further afield.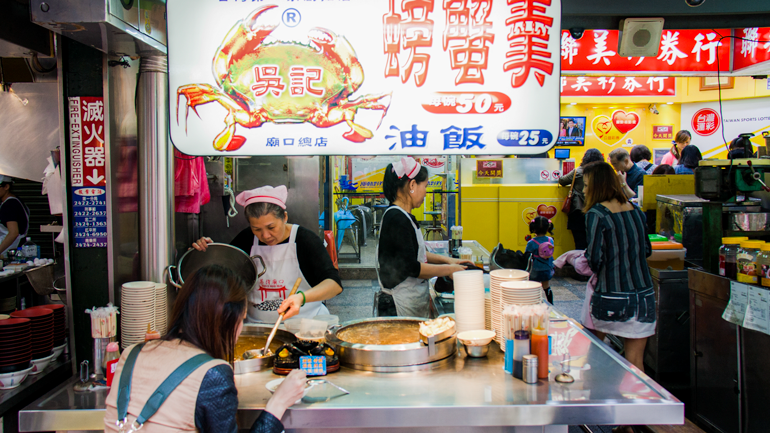 Keelung has a great number of fresh-fish sellers and seafood restaurants, but it is perhaps even better to continue down the coast. Nearby Bisha Fishing Harbor is popular with urban tourists who want to see their food as it is unloaded from small boats.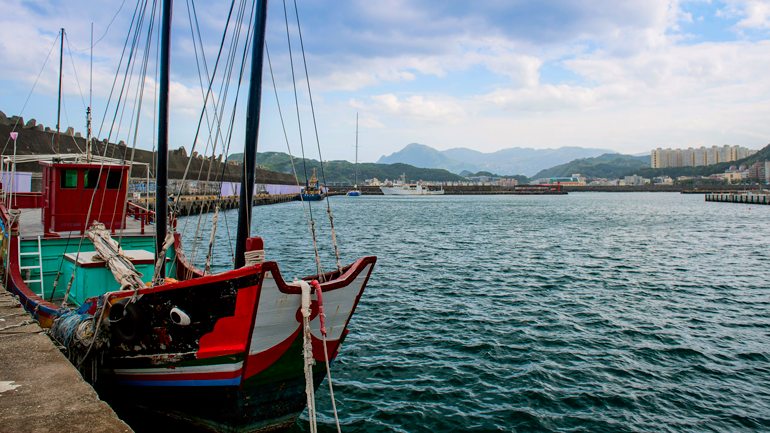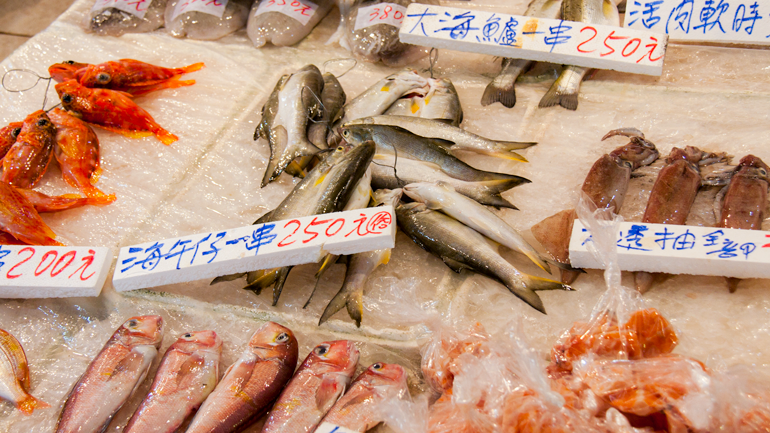 This relatively sleepy harbor, and adjacent Badouzi, really come alive in the seventh lunar month, also known as Ghost Month, when ghosts wander the earth while the "gates of hell" are open. In this local festival organized around fishing-clans (surnames figure prominently on decorated floats and boats), floating lanterns are launched to help guide ashore the spirits of those who died at sea.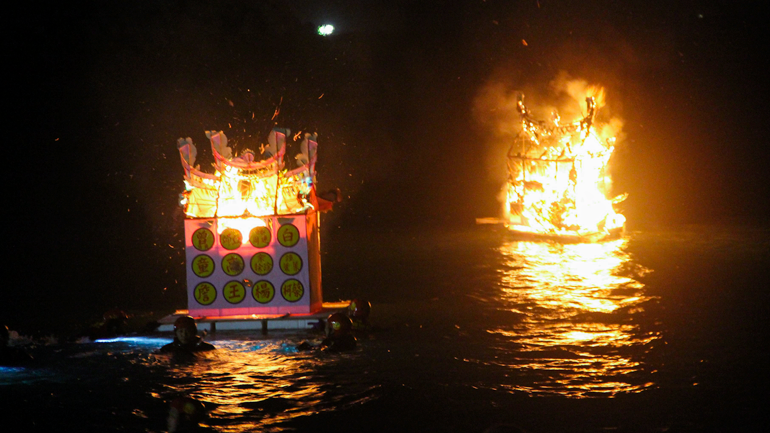 Continuing on, other touristic attractions can be seen in the hills above this section of coast, including the old mining towns of Jiufen (popular for its teahouses with commanding views of the Pacific) and Jinguashi (home to a gold-mining museum).
Northeast Coast
Just before the coast turns sharply southwards, the extremely picturesque fishing village of Bitou nestles into the cliffside. Although it has only a few restaurants, the nature trail and views from the high promontory make it well worth a visit.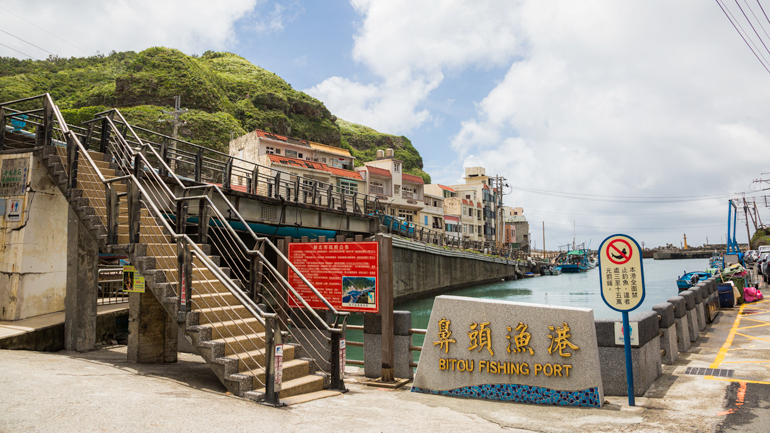 Between here and the next cape (Sandiao Cape; a translation of the Spanish Santiago), are the fishing harbors of Longdong, Aodi, and Fulong. The last of these is better known now for its railway lunchboxes than its seafood restaurants.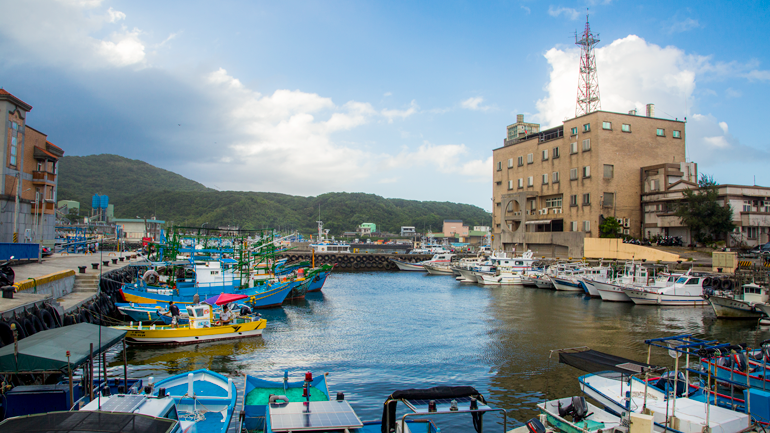 Yilan
Over the county boundary in Yilan the story is the same, with numerous towns that have histories based on their fishing industries now undergoing rejuvenation as combined centers for fishing, seafood dining, whale-watching, and other forms of tourism. From Daxi in the north, through Gengfang and Toucheng's Wushi Harbor, to Nanfang'ao in the county's south, the whole coastline is focused on its easterly neighbor, the Pacific Ocean.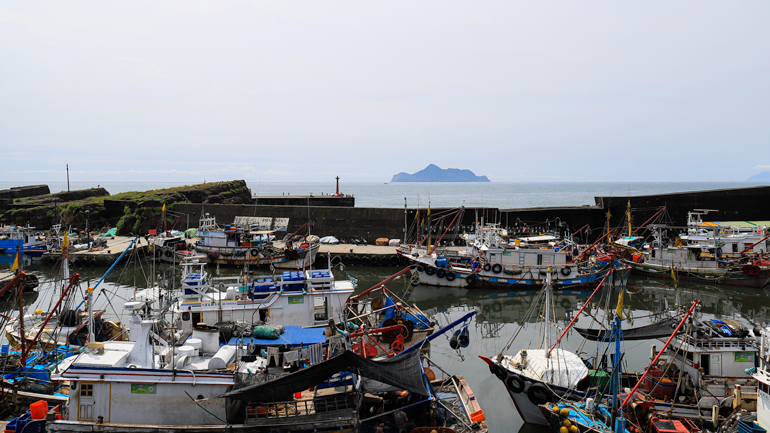 These ports are mostly small-scale, and fish can be bought cheaply direct from the boats. The exception is Wushi, which has a two-story fish product promotion center. Wushi is a good location to hire a boat for evening or night fishing.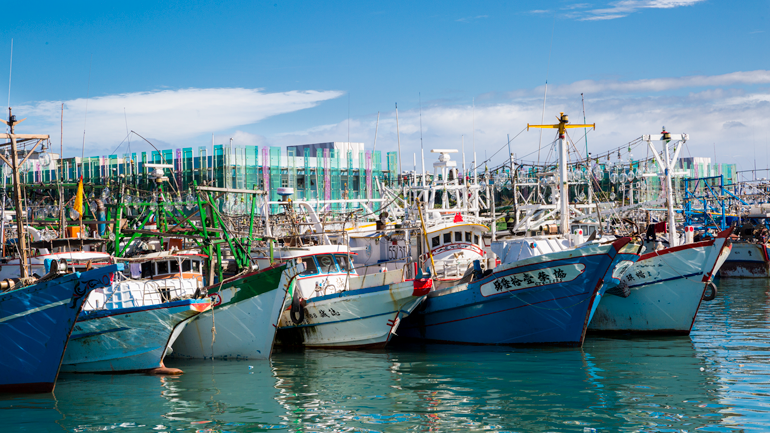 At all area ports, unlike at Fuji, there are no stall holders between the captains and their customers. This is most evident at Nanfang'ao, an extremely beautiful fishing port, just below the major harbor at Su'ao. Although there is a small shed with professional middlemen, who offer free tasters and will kill and clean fish, and another building offering a wide range of dishes as well as the "dai ke liao li" cooking-for-customer service, the vast majority of fish is either rushed away or sold directly to shoppers from plastic buckets and the quaysides.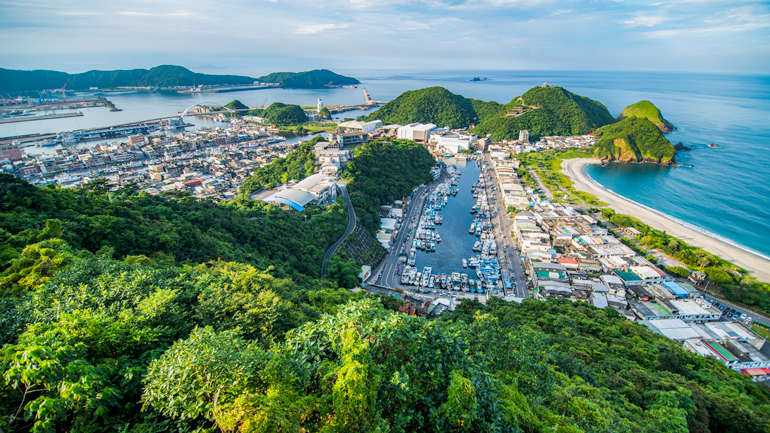 This is as good as it gets. Although a little further from Taipei, Nanfang'ao is this writer's recommendation. Yilan County is easily accessible from Taipei via the National Freeway No. 5, and there are numerous tourist attractions to flesh out a fishing-port visit. The National Center for Traditional Arts is located near the coast, and in Ghost Month the town of Toucheng holds the spectacular "Grappling with Ghosts" event, in which teams of young locals compete to slither up giant greased poles to be first to grab flags high in the night sky.
Common Seafood Found at Taiwan's Fishing Harbors
As for which fish to buy, that is a harder matter. In addition to personal taste, fish are very seasonal, and often go by a variety of dialectical names, many of which are very local, or generic, such as "red fish," "yellow fish'" or "black fish." Here, however, are a few of the names of seafood items.

1. Black sea bream (黑鯛, hei diao)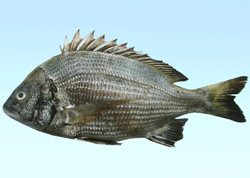 2. Yellow sea bream (赤鯮, chi zong)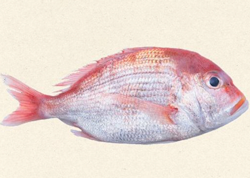 3. Silver perch (珍珠斑; zhen zhu ban)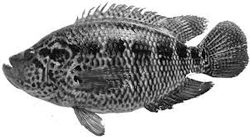 4. Flying fish (飛魚; fei yu)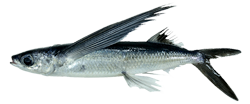 5. Puffer fish (河豚, he tun)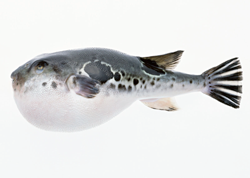 6. Sea urchin (海膽; hai dan)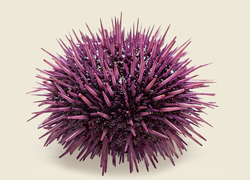 7. Prawn (蝦; xia)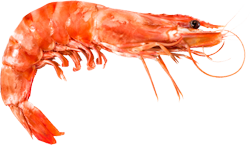 8. Lobster (龍蝦; long xia)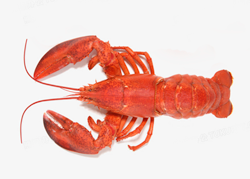 9. Cuttlefish (烏賊; wu zei; also called 花枝; hua zhi)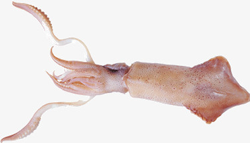 More Fishing Harbors Around Taiwan
Shen'ao Fishing Harbor, New Taipei City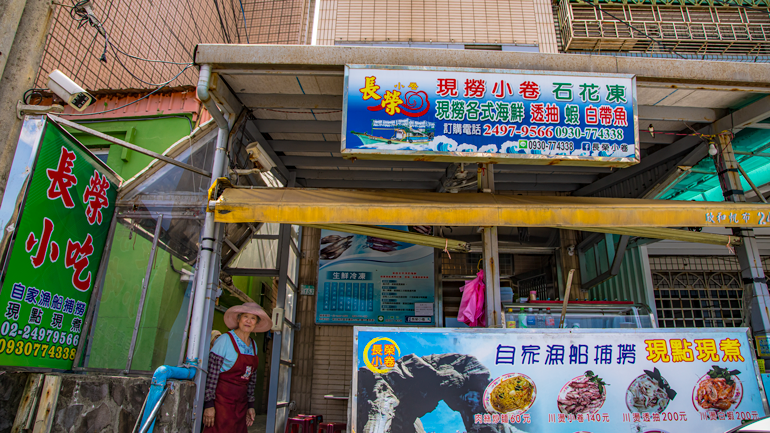 The harbor is mentioned in The Rugged NORTHEAST COAST
Zhuwei Fishing Harbor, Taoyuan City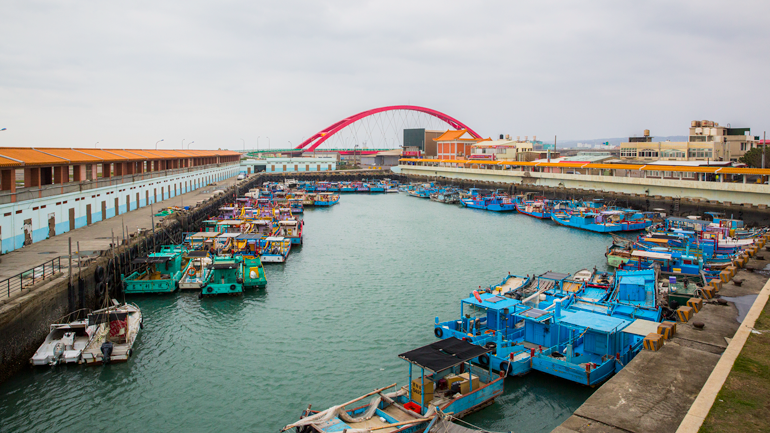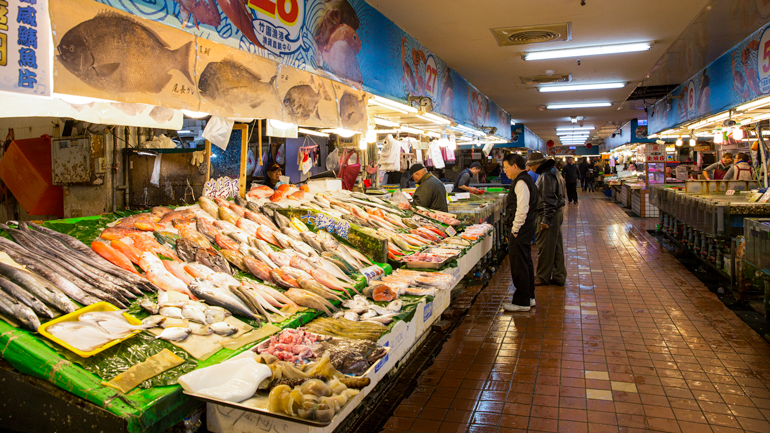 Zhuwei Fishing Harbor is a small fishing port located just to the northeast of Taoyuan International Airport. One popular landmark here is the Rainbow Bridge, which spans the mouth of the Nankan River to the east of the harbor, and is especially romantic in the evening when it is colorfully illuminated. Like most fishing harbors in Taiwan, Zhuwei is an excellent place to indulge in fresh seafood. There is a 360-degree revolving restaurant right next to Zhuwei Beach, west of the harbor, where you can enjoy fine food while viewing a gorgeous sunset.
Yong'an Fishing Harbor, Taoyuan City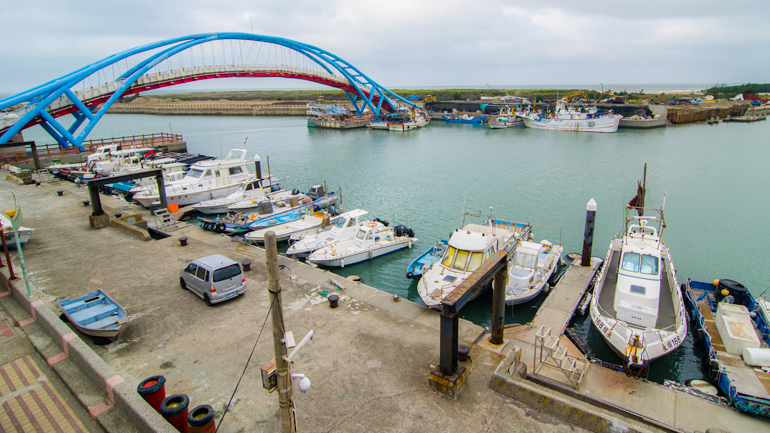 Yong'an is a sleepy fishing harbor in Taoyuan we have yet to report about.
Nanliao Fishing Harbor, Hsinchu County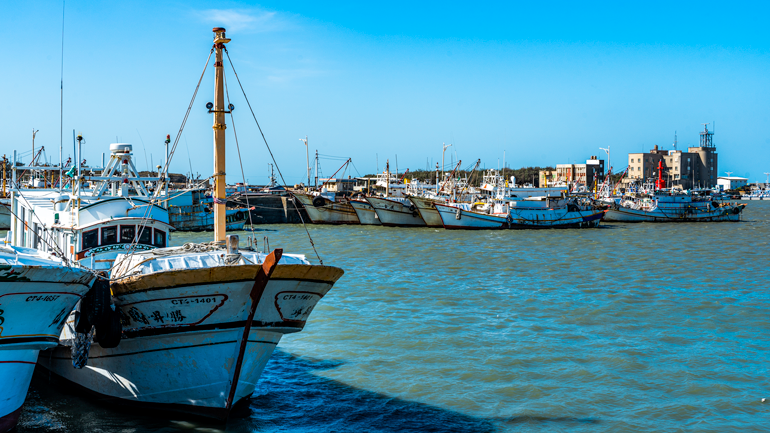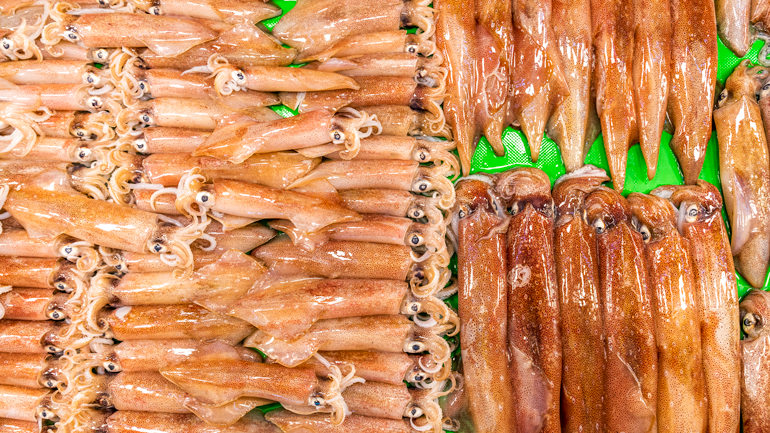 Nanliao is a sleepy fishing harbor in Taoyuan we have yet to report about.
Wuqi Fishing Harbor, Taichung City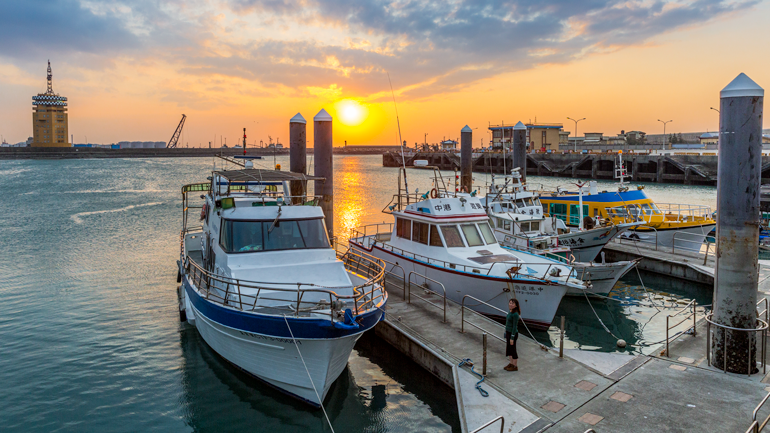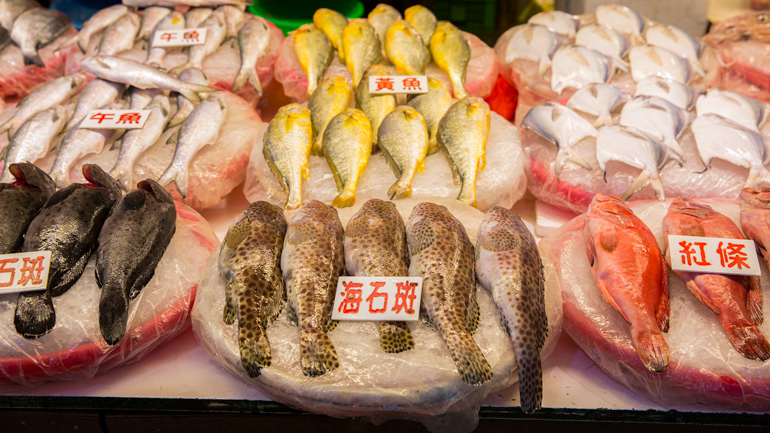 Wuqi is mentioned in this article: TAICHUNG COAST — Many Interesting Spots!
Budai Fishing Harbor, Chiayi County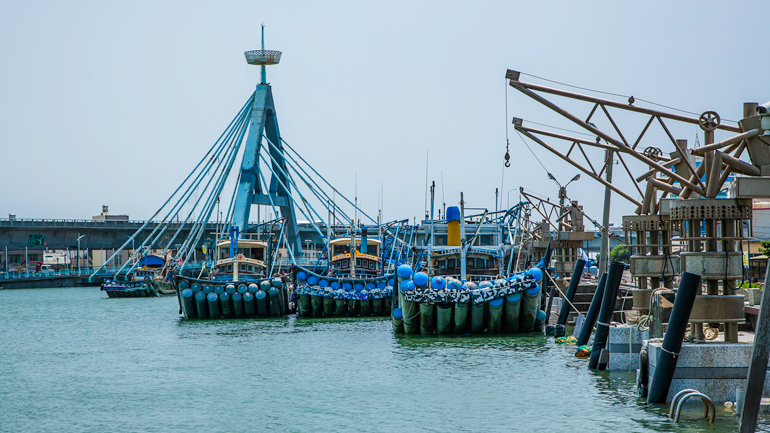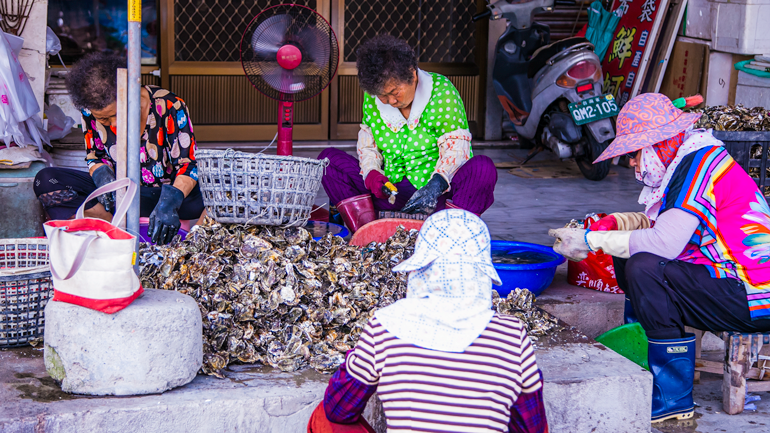 Dongshi Fishing Harbor, Chiayi County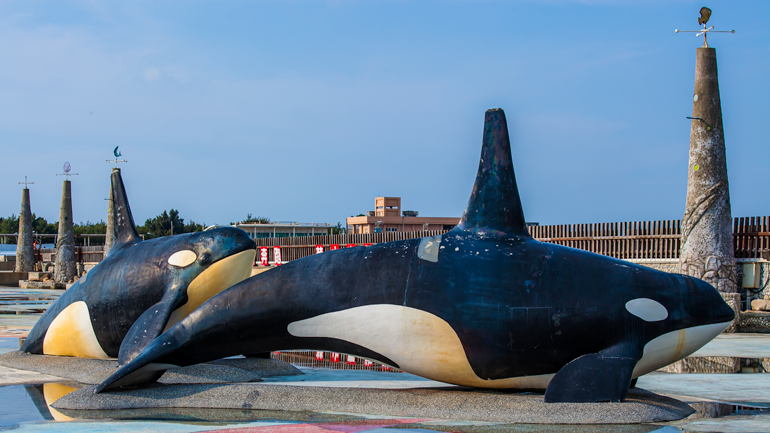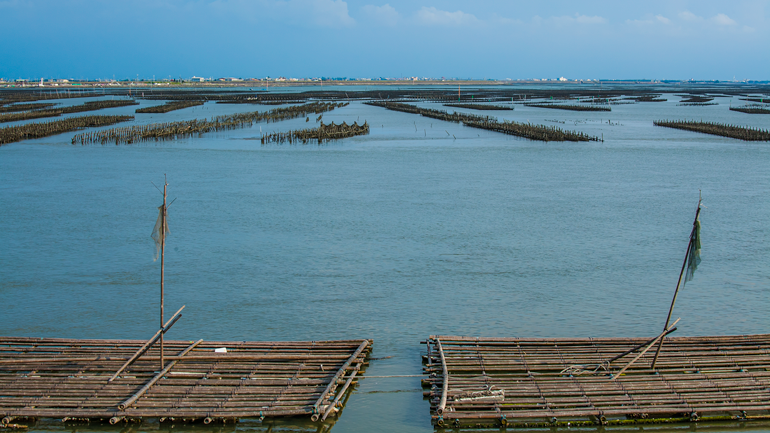 Budai and Dongshi are mentioned in this article: Taiwan's Charming SOUTHWEST COAST
Jiangjun Fishing Harbor, Tainan City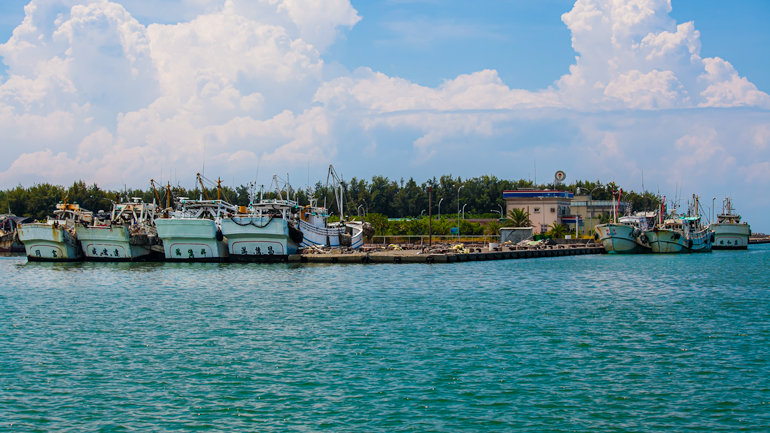 The Salt and Sand Sculpture Festival is staged each year on Mashagou Beach.
Anping Fishing Harbor, Tainan City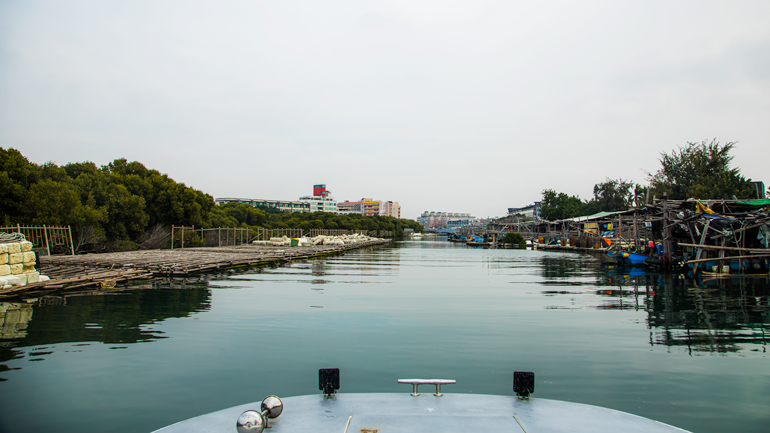 For more about Anping read Spending Time in the Old City of Tainan
Donggang Fishing Harbor, Pingtung County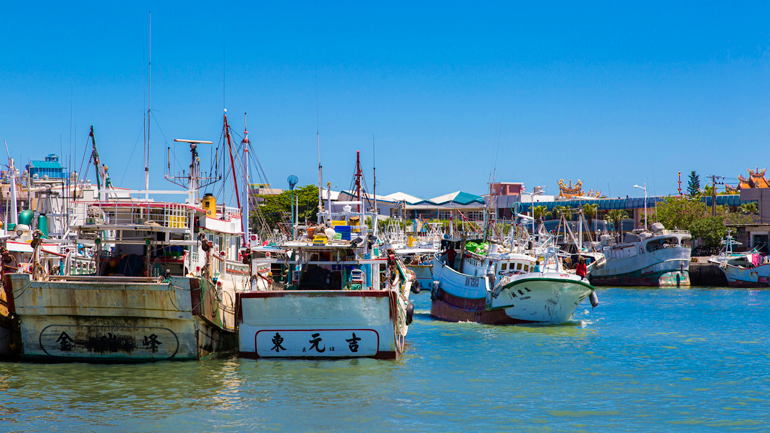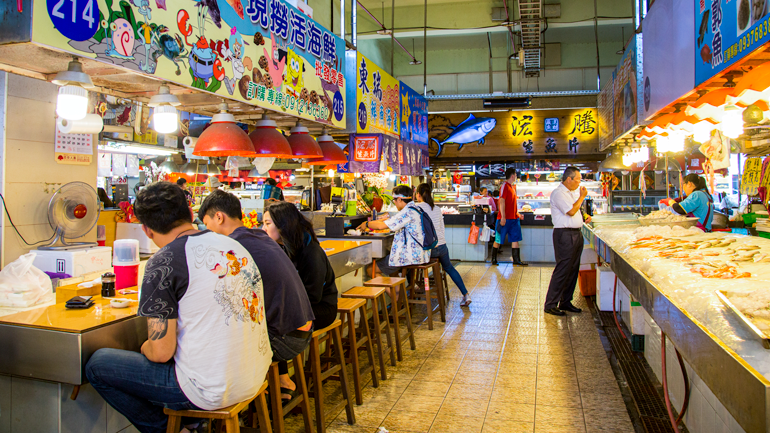 Donggang is mentioned in this article: Fun at DAPENG BAY and LITTLE LIUQIU
Fangliao Fishing Harbor, Pingtung County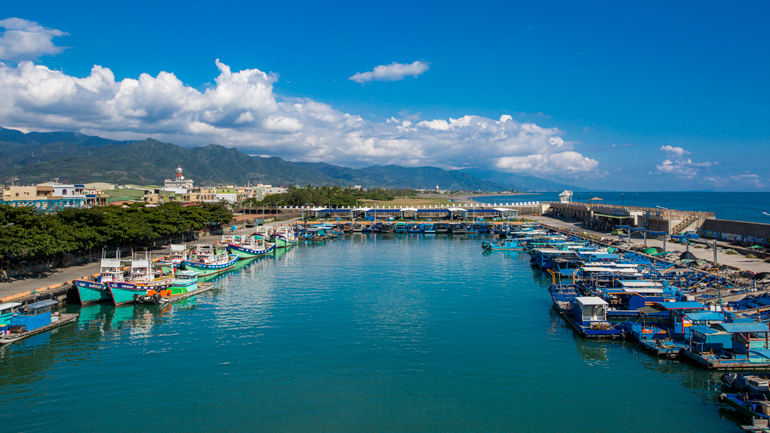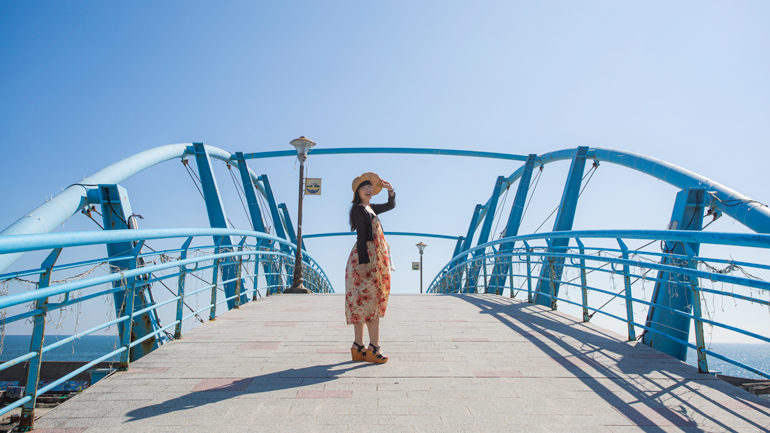 Fangliao is mentioned in this article: "Cruise Style" RAILWAY TRIPS
Fenniaolin Fishing Harbor, Yilan County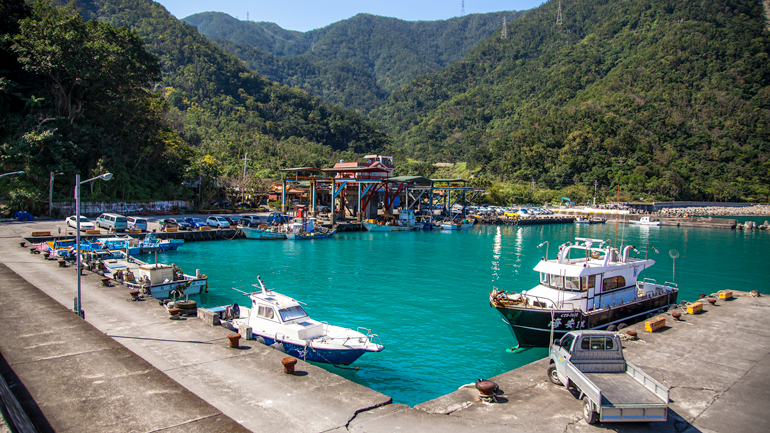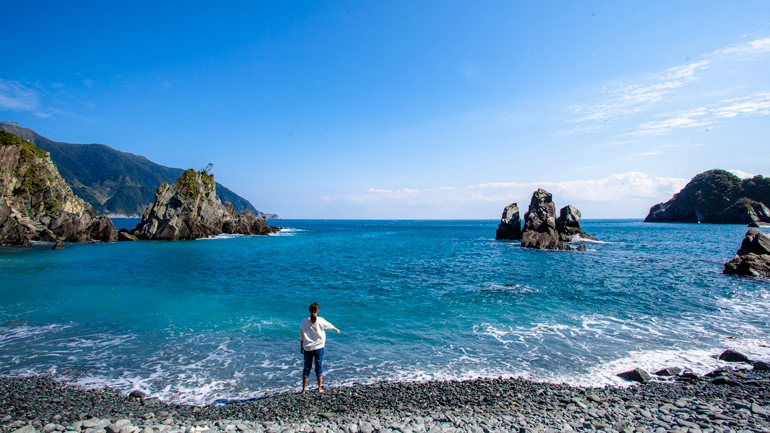 The harbor is mentioned in this article: The BEAUTIFUL COAST of southern YILAN
Xingang Fishing Harbor, Taitung County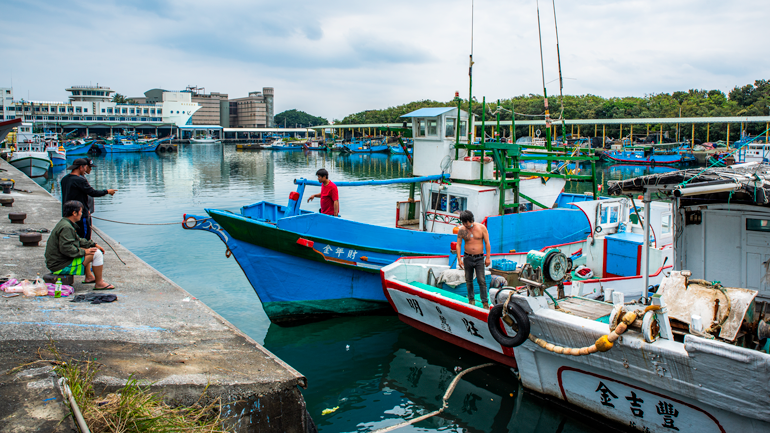 The fishing harbor is mentioned in this article: TAITUNG — Chenggong and Changbin Townships