Spend a Day Exploring the Inner and Outer Harbor Areas, and Head Out on the Open Sea a Spell as Well
TEXT / RICK CHARETTE
PHOTOS / TWELLI, VISION

All visitors, none excepted, are struck by the dramatic first images they are presented when arriving in this small port city on Taiwan's north coast.
Most visitors arrive from nearby Taipei via train or bus. On the last leg you pop into a mountain tunnel and then quickly pop out again to arrive, with barely enough time to get your bearings, at the inner end of the long, very narrow, very busy Keelung Harbor, low mountains jostling in close on three sides, the sea just out of view off in the distance. Invariably, directly before you will be a collection of tugboats, naval and coast guard ships, perhaps a cruise liner or two and an inter-island ferry ship and, further along in the deep natural harbor, container ships and a forest of dockside cranes.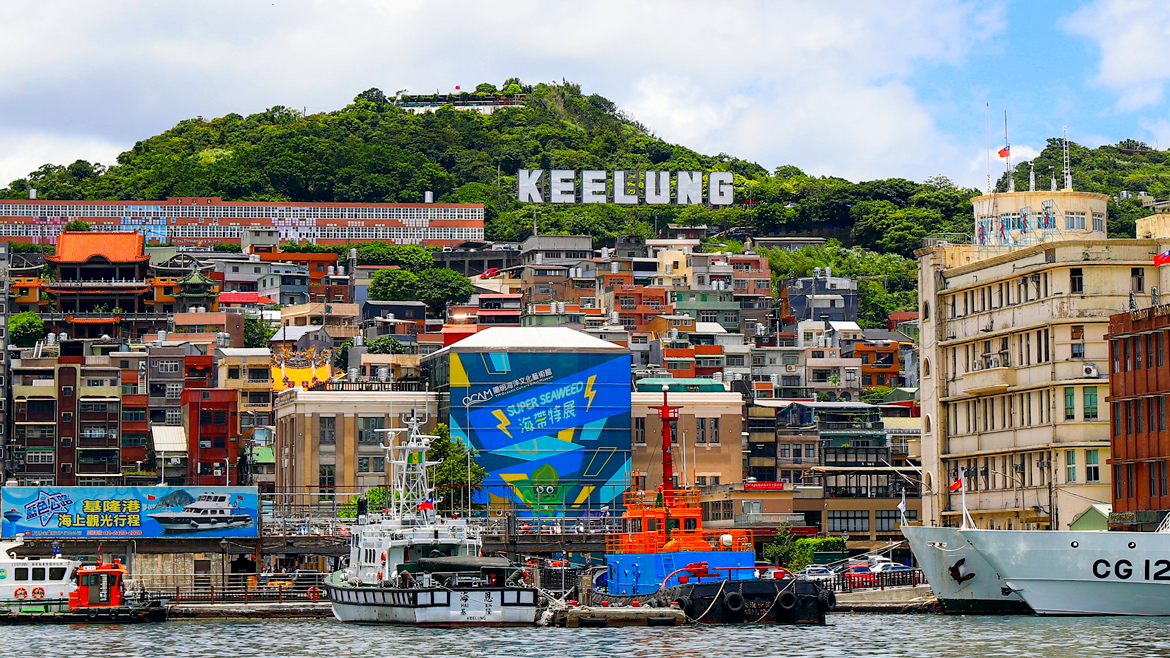 In recent years more and more cruise operators have made the city a port of call, providing a very different set of first images for arriving international tourists as they make the dramatic port entrance from open water, rugged high mountains in the distance serving as a powerful visual backdrop.
As with all industrial port cities, Keelung long had a no-nonsense rough-and-ready look and character. Things have been dynamically changing over the last decade, however, with the city government jumping enthusiastically with both feet into a "gentrification" program to make this a premium-choice destination option for travelers, both domestic and from overseas. Here is a collection of the various only-in-Keelung experiences you can add to your exotic travel-memory album.
Keelung Harbor
Both the city's train station and bus station are right beside the inner harbor. Start your exploratory peregrination with time on the attractive Maritime Plaza. This is a broad wooden platform that stretches along the inner end, 15m to 30m wide, measuring about 5000 sq. m. in total, that is especially popular with strollers and photo-takers at night when it is brightly lit with pastel-color LED lighting.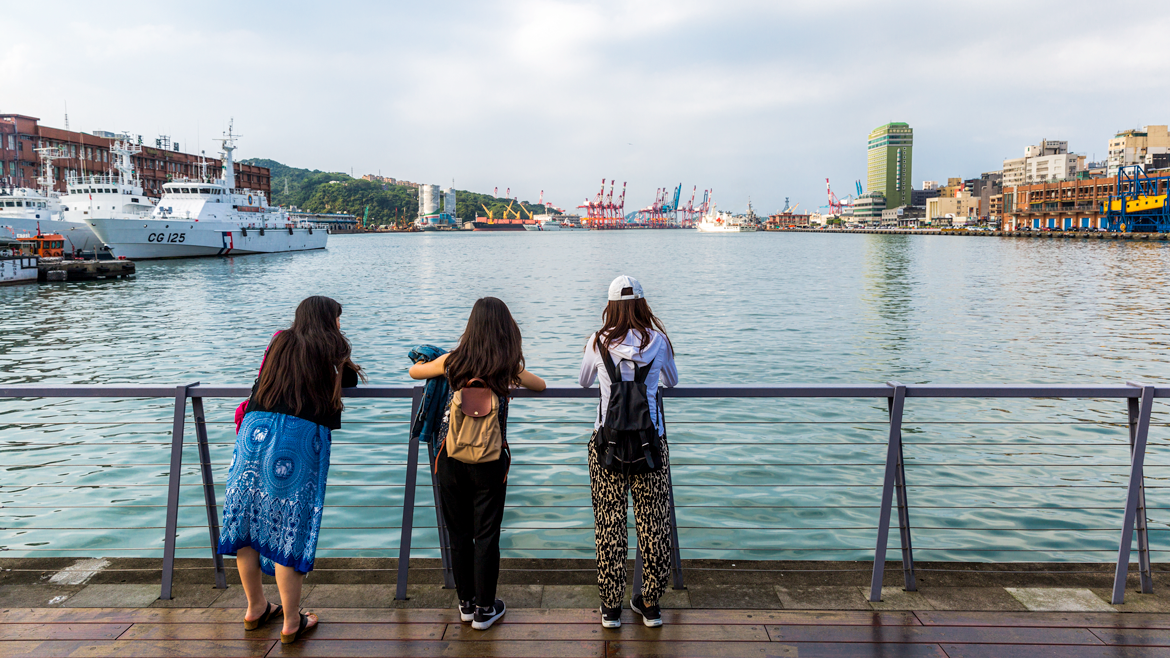 The Japanese colonial period (1895~1945) Keelung Harbor expansion involved arduous, dangerous work, and many sacrificed their lives. The Monument to the Martyrs of Keelung's Harbor Construction was built in commemoration. It stands atop a hill near docks 3 and 4, a location that also happens to have some of the best harbor views.
You cannot truly say you've been to Keelung if you haven't spent hours browsing and sampling in the Miaokou Night Market, spread over sections of multiple streets, munching on such signature snack treats as potsticker-skin soup, deep-fried "nutritious sandwich," butter crab, soy-braised eel in thick soup, or Taiwan-style tempura, and slurping down island-renowned paopao shaved ice. "Miaokou" means "temple mouth," reference to Dianji Temple (built in 1875), the temple's popularity leading to the surrounding night market's development. Because of the market's proximity to local fishing harbors, there is a super-abundance of fresh and reasonably priced seafood fare.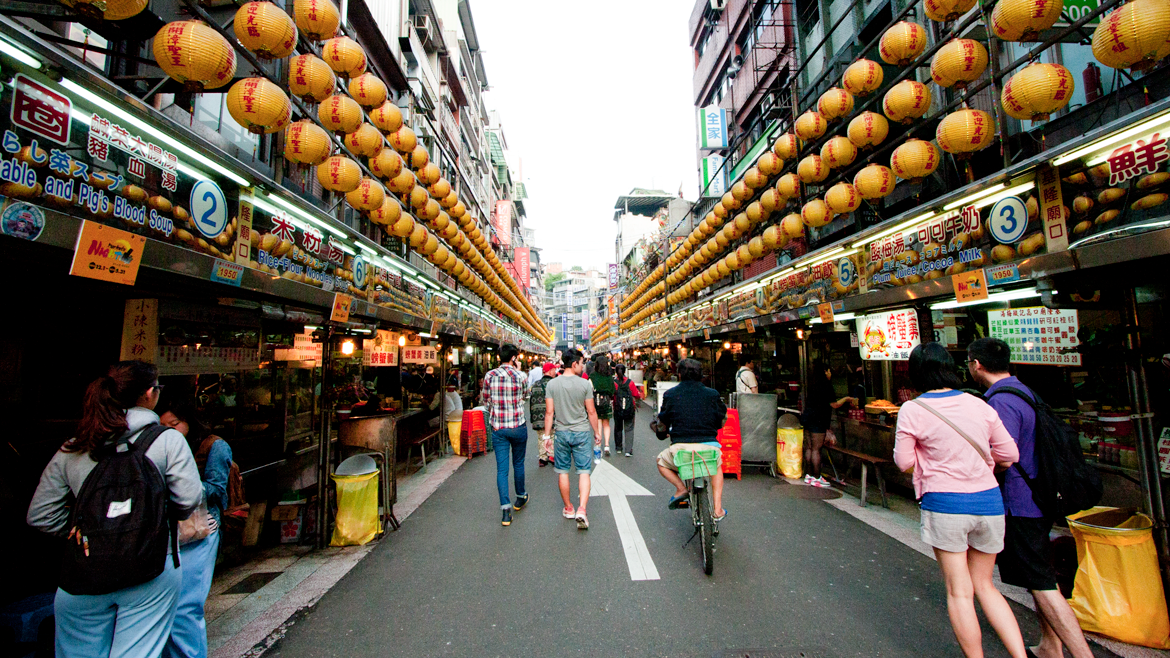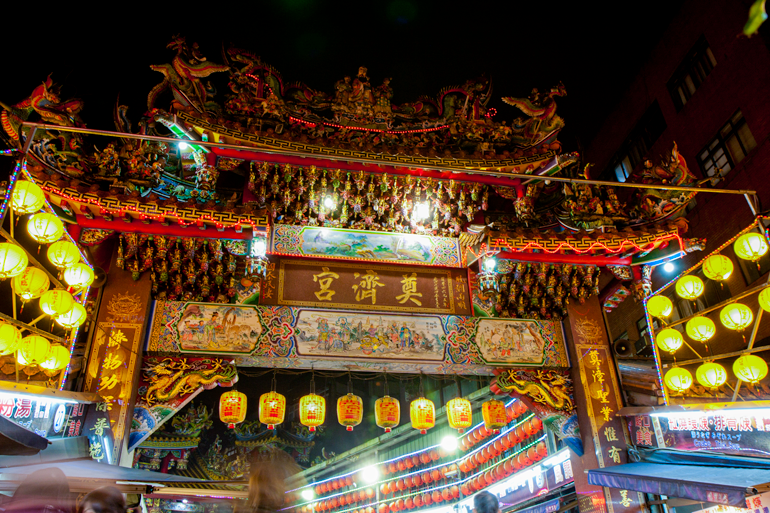 Tour boats depart from a dock close to the train station (beside the large harborside Starbucks outlet), taking trippers on tours of the harbor and, heading beyond its mouth into open waters, to Keelung Islet. Note that it's easier to join these excursions on weekends/holidays, when there's more demand; during the week it may be necessary to form a private group.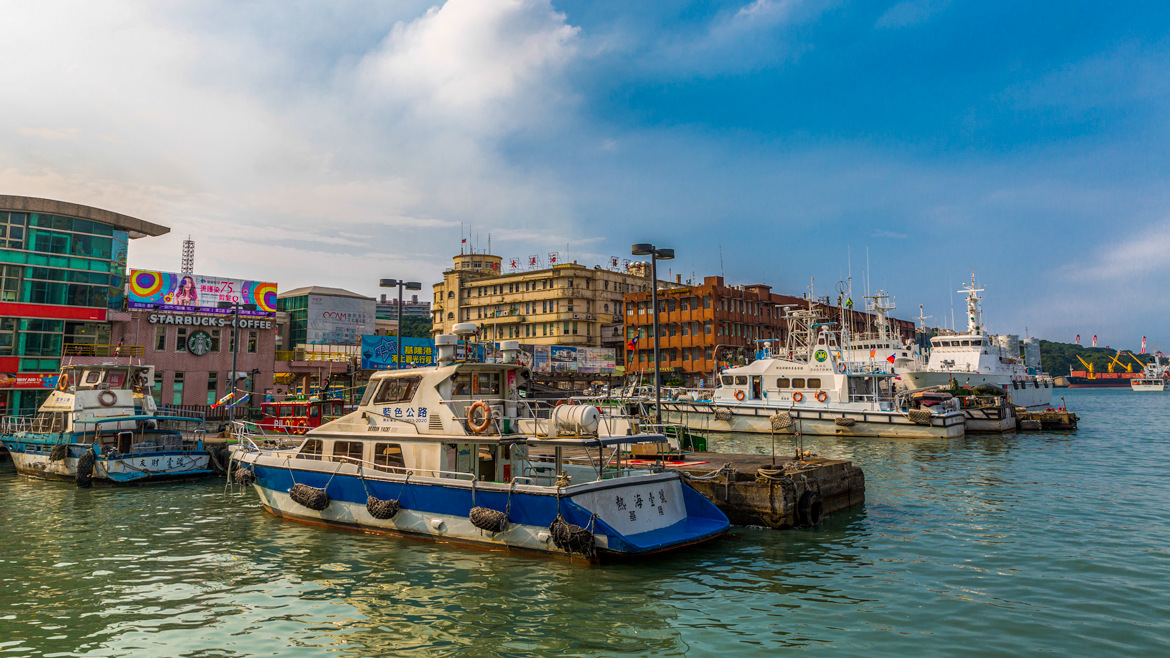 While cruising the busy, crowded harbor, it is a thrilling sight indeed to view the mighty container ships from almost directly below as loading cranes swing about above them, making it clear just how massive these floating steel mountains are.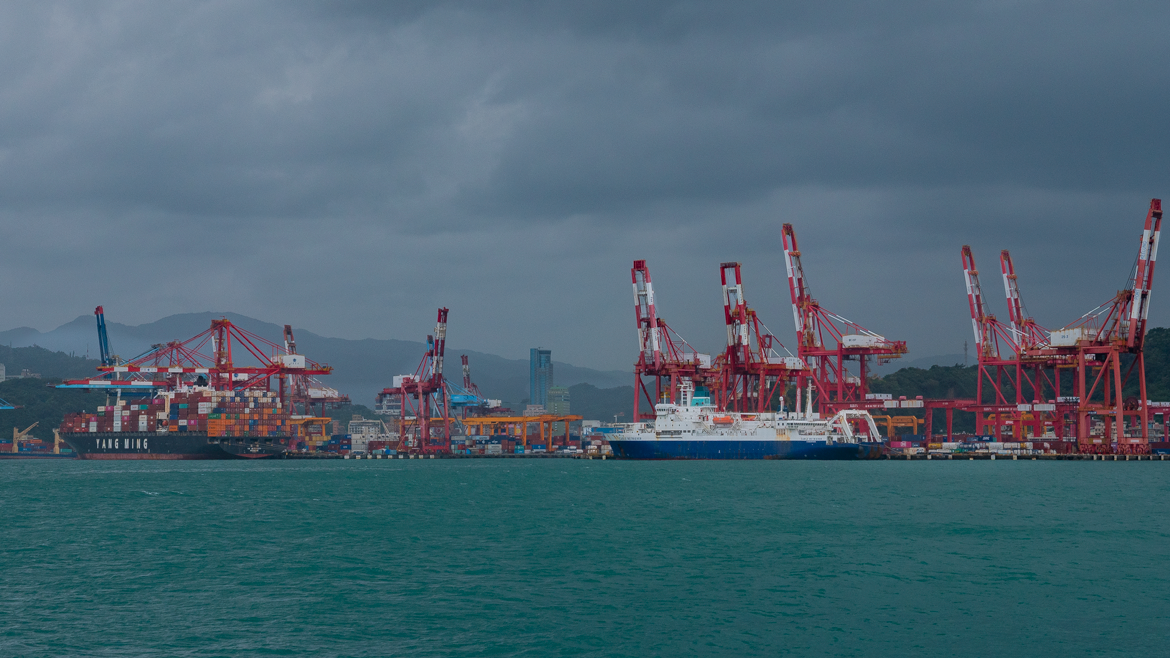 Keelung Islet is a rocky pyramid jutting from the ocean's surface a few kilometers outside the harbor entrance that has been used as a navigation marker for port entry since the days of sail. A volcanic island defined by steep cliffs, there is next to no flat land. Most tour-boat outings to the mini-mountain outcrop last 2hrs and entail a stop long enough for a short walk along the northern-shoreline path; longer 3.5hr excursions enable a walk up to the summit, with the reward of a stirring all-direction panorama.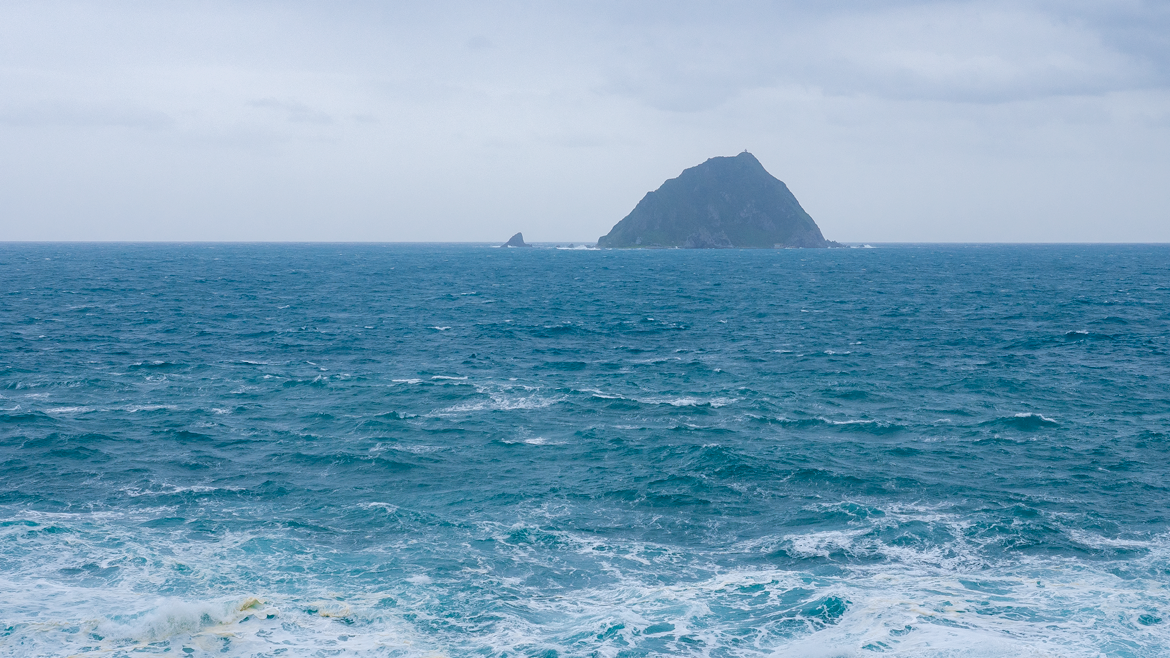 Heping Island
In 1626 the Spanish set up a colonial venture in north Taiwan, arriving via their Manila base. They were competing with the Dutch, who had set up a base in today's Tainan in 1624. Fort San Salvador, the main base for the Spaniards, was built on Heping Island on the east side of the Keelung Harbor mouth. The Dutch later occupied it, and blew it up when forced off the island in the 1660s by the forces of the Chinese imperial loyalist Koxinga. It was not rebuilt. The city government has copied the fort's exterior lines with its Heping Island Park visitor center. A large mural depicting what the fort looked like decorates the exterior wall of a building right by the park entrance.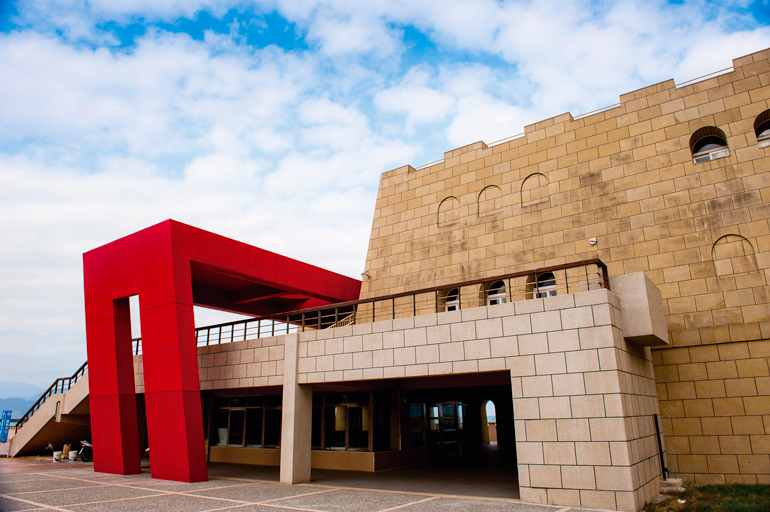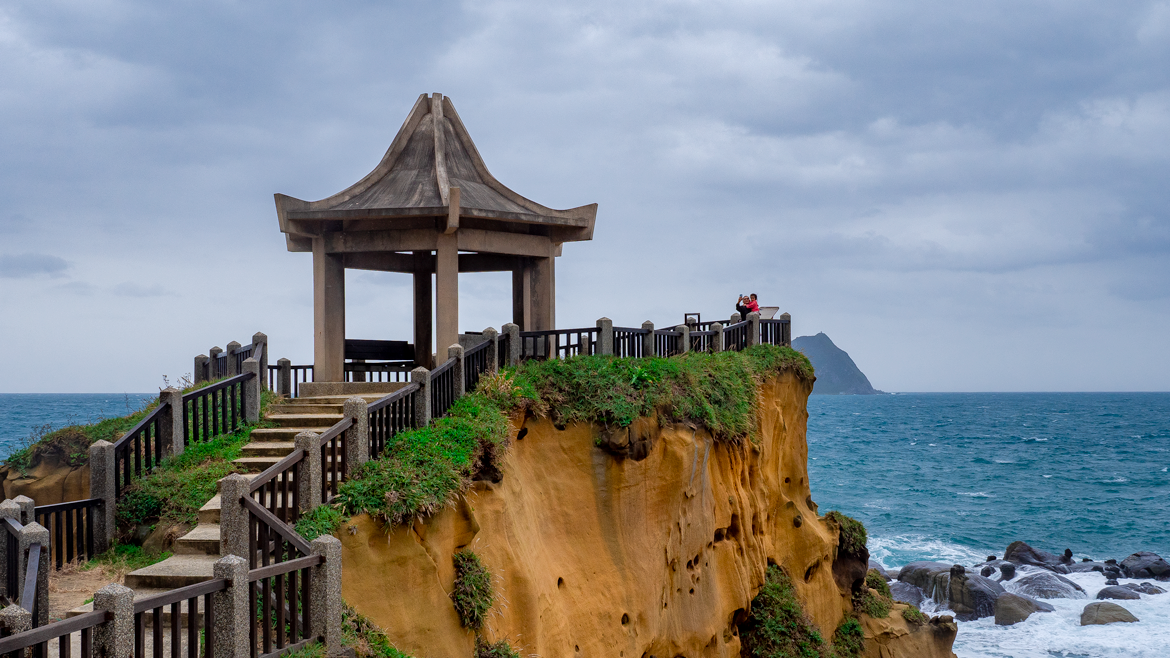 This is a geo-park. Its main attractions are the unusually shaped sandstone-rock formations along the sea edge, along with mushroom and tofu rock formations. The paved pathway that moves around the hill in the park's center brings you to lookout points with splendid views of the harbor entrance, hopefully with great ships in view coming and going, and the rugged wave-pounded coast.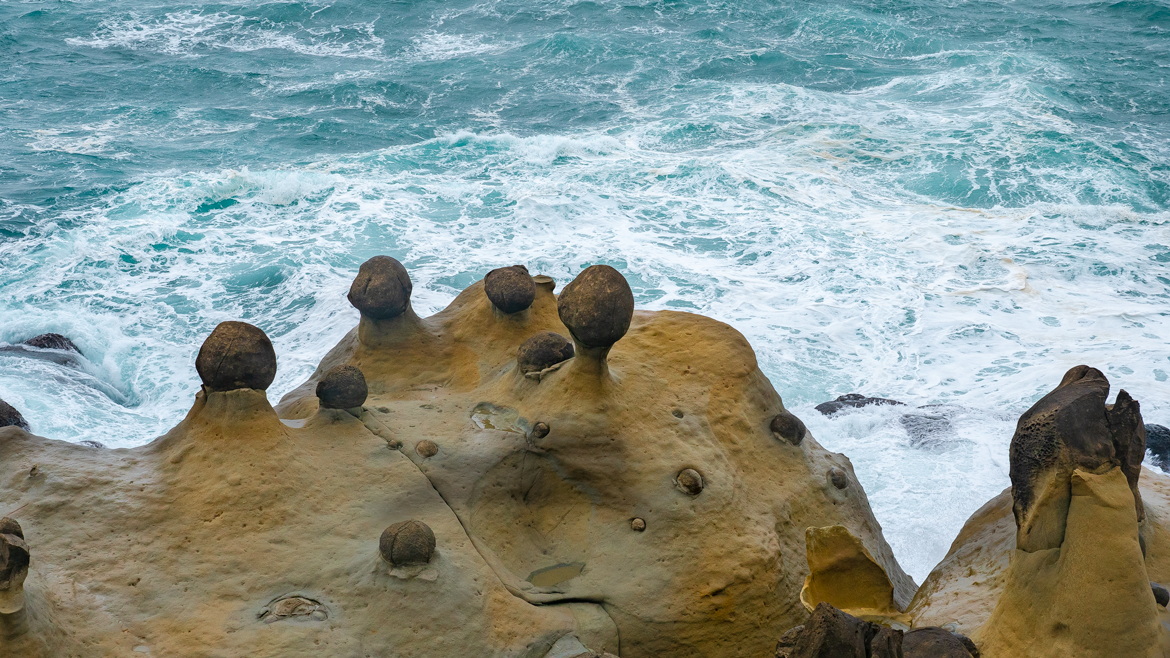 The Cave of Foreign Words is a natural tunnel that pierces the hill, with a manmade defensive portal filling the seaside entranceway, that is home to what purportedly is graffiti scratched into the walls by Dutch soldiers way back when.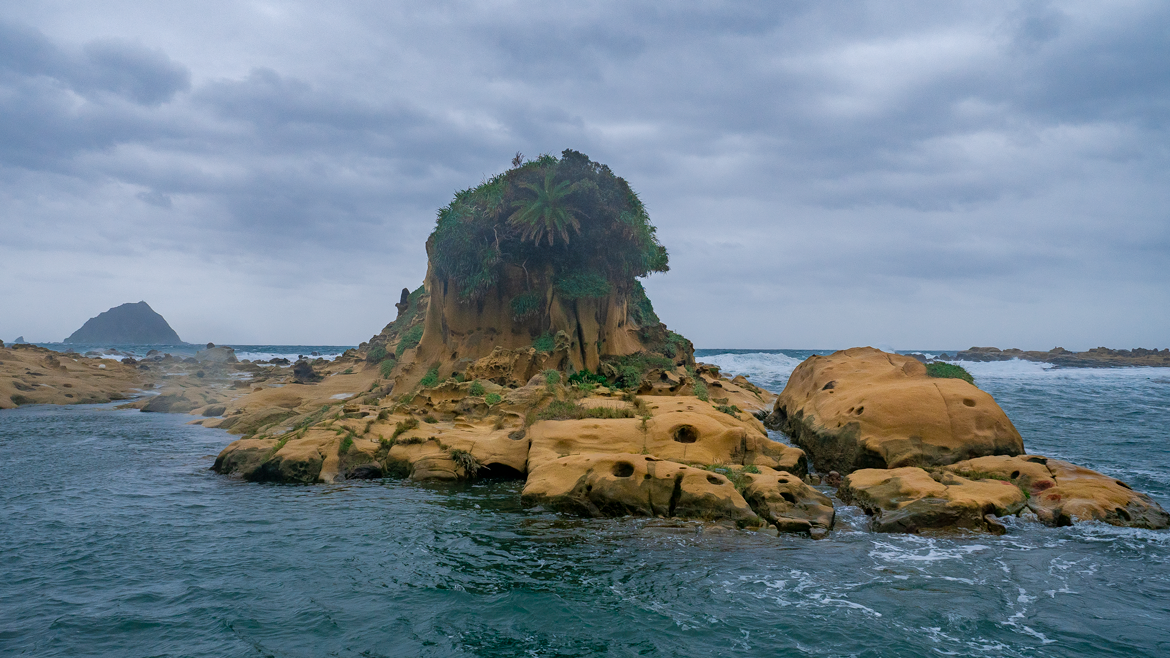 Along the pathway route on the inner side of the island is the small Wanshan Temple (Temple of All Goodness), built up against the hillside. Han Chinese built the temple to store the found remains of Ketagalan tribal members (the island's original inhabitants), Spaniards, and Okinawans. Okinawans were brought to the area by the Japanese to teach their traditional techniques to the locals – fishing, boat-building, and seaweed harvesting.
In the multi-floor visitor center is an appealing modern-décor restaurant on the second floor that serves simple, yet delicious, set meals (beef/chicken with rice and curry/Cajun sauce, seafood with rice and curry sauce, etc.) and also serves up a great view over the island's rock formations and popular outdoor saltwater swimming-pool facilities.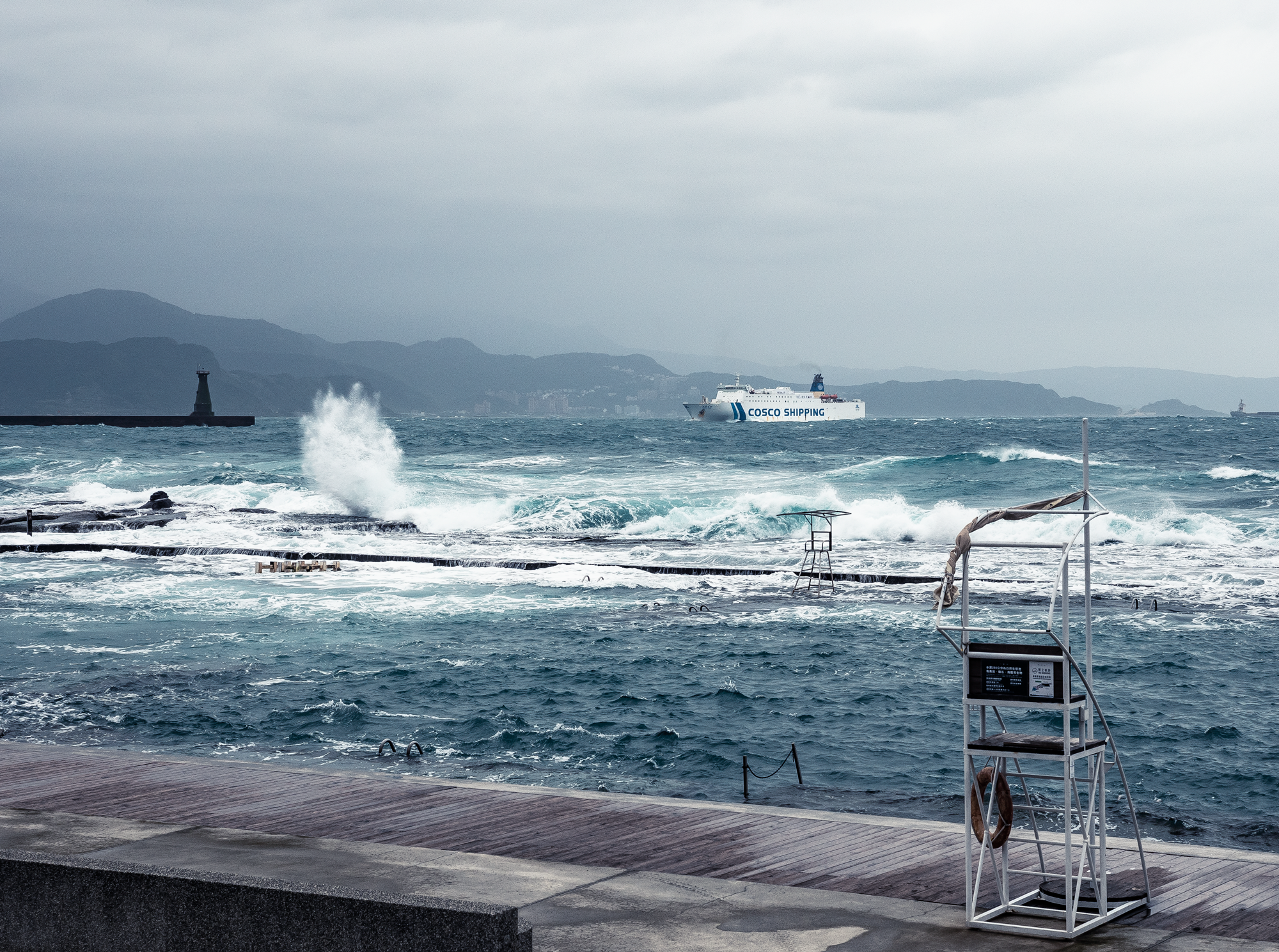 Up on the next floor is another, small eatery serving shaved ice and other treats. If time allows, sign up for one of the center's educational sessions on "hai nu" – literally, "sea ladies." These women are engaged in a slowly dying vocation, diving along the coast to gather and process edible seaweed. Taiwanese were taught this age-old trade by the above-mentioned Okinawans. Until the end of the Second World War a small Okinawan community existed where the park's parking lot is today located. If weather allows, as part of the tutorial you'll be taken down to the water to see a diver demonstration. You'll also spend time making and dining on your own pork and seaweed dumplings.
Though today no physical remains of Fort San Salvador have been unearthed, archeology buffs will be tickled to learn that remains of the short-lived Spanish colony's church, along with a burial site, have been uncovered by a joint Taiwan-Spain team over the past few years, and are on public display. These are located a short walk outside the park entrance beside Pingyi Road, the park's access road. Fortuitously, the Convent of All Saints site only had a parking lot over it, facilitating the dig project. It is believed that the fort's remains are close by, somewhere under the large structures of the Taiwan International Shipbuilding Corp. complex, also located along Pingyi Road.
Continuing on just a little further past the digs, you'll find the large, ornate Tianhou Temple down a short side street, backed up against a hillside. This is said to be Keelung's first Mazu temple, and the oldest in north Taiwan. Mazu, the Goddess of the Sea, is the most widely worshipped deity in this island nation. Still the main spiritual center on Heping Island, the temple is believed to be over 300 years old. The carvings in the halls were mostly done by famed craftsmen from the world of Chinese temple architecture.
Heping Island is separated from the mainland by a narrow waterway. Zhengbin Fishing Port is in a small inlet on the mainland side, beside one of the two bridges connecting with the island. Built by the Japanese in 1934, this was Taiwan's biggest fishing port during the Japanese era. The waterside area has been much beautified in recent years, with a line of shoulder-to-shoulder buildings along Nostalgia Pier fixed up and painted in bright pastel colors that give the area a Riviera-style look. The quality restaurants and cafes that have popped up, glowingly lit up at night, add that much more to the Mediterranean feel.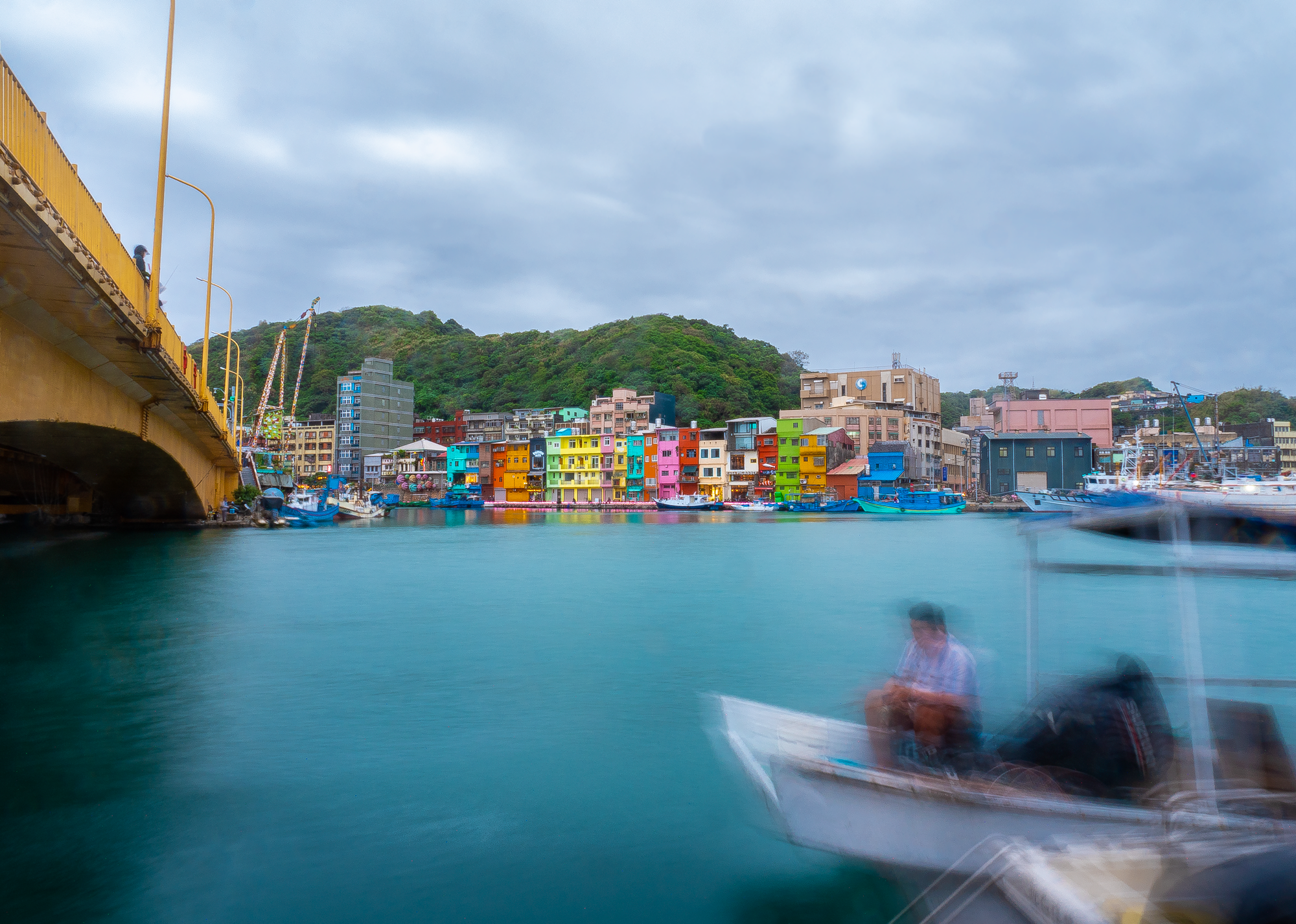 More Info
For more info on the sites detailed above, on the many other Keelung places that will interest the international traveler, and on how to get around and other topics, these official government sites are recommended: Keelung Travel and Taiwan Tourism Bureau.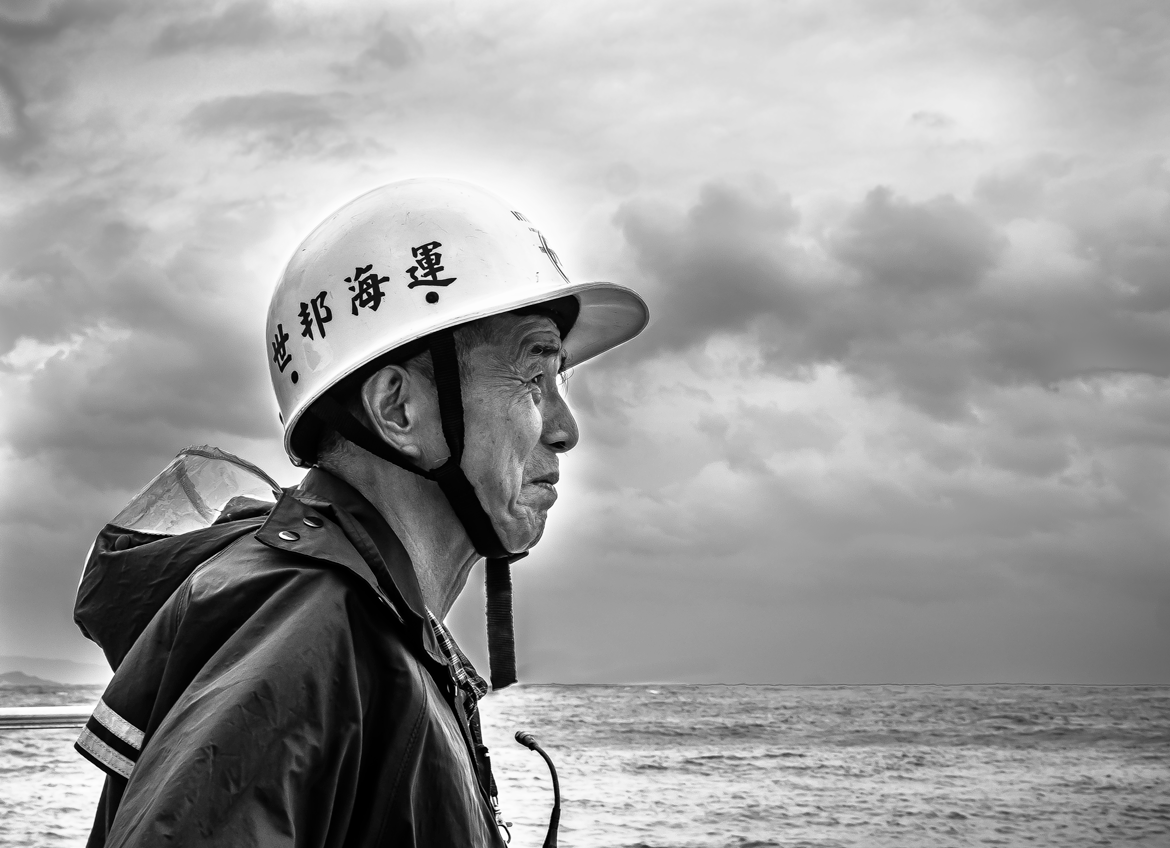 Note: This article was sponsored by the Keelung City Government and was organized by MyTaiwanTour.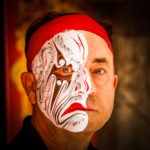 A Canadian, Rick has been resident in Taiwan almost continually since 1988. His book, article, and other writings, on Asian and North American destinations and subjects—encompassing travel, culture, history, business/economics—have been published widely overseas and in Taiwan. He has worked with National Geographic, Michelin, APA Insight Guides, and other Western groups internationally, and with many local publishers and central/city/county government bodies in Taiwan. Rick also handles a wide range of editorial and translation (from Mandarin Chinese) projects.