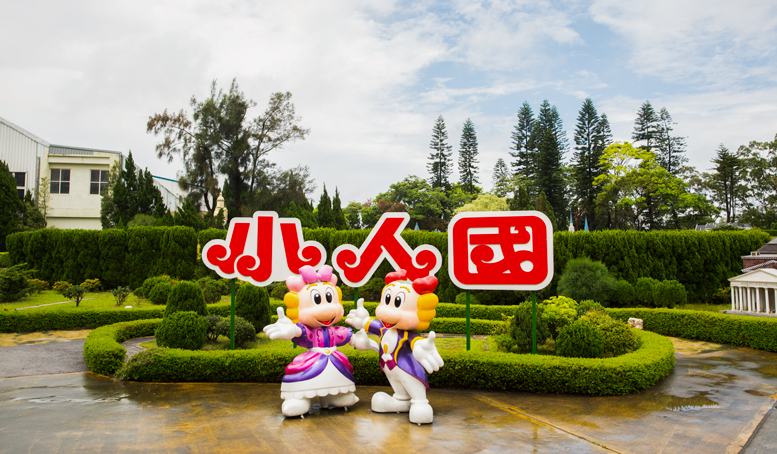 Window On China, Taiwan's oldest theme park, presents you with a delightful view of Taiwan, mainland China, and the rest of the world from above. Apart from its first-rate miniatures of famous local and global landmarks, the park also offers plenty of other amusements in terms of rides and, during the summer, water park fun.
Text: Joe Henley; Photos: Maggie Song
The Window On China Theme Park is a unique amusement attraction in Taoyuan City's Longtan District, a place where the usual fare of roller coasters, Ferris wheel, and bumper cars sits alongside intricately crafted miniatures of the architectural marvels of Taiwan, Europe, Asia, the United States and, of course, mainland China. had seen the name many a time before, on signs when zipping past on countless trips along National Freeway 3. Passing through Taoyuan in northwestern Taiwan, it seemed somewhat out of place among the district and scenic-area place names – Window On China. "What is it?" I often wondered. "A kind of cross-Taiwan Strait observatory? Some sort of propaganda relic from the early post-WWII era of Communist PRC/Nationalist ROC tension?" Well, not quite.
Other theme parks in Taiwan
Taroko Park
Leofoo Village
Leofoo Village
Lihpao Land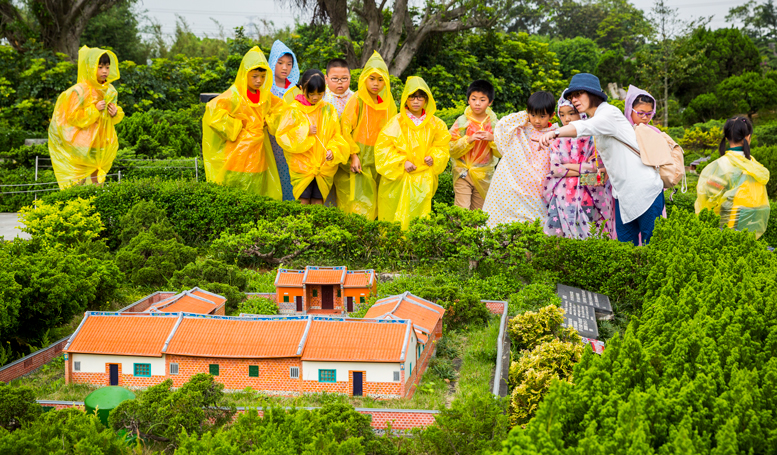 The place is proud of its status as Taiwan's oldest theme park, with a history going back to 1984. The owner, Chu Chung-hung, was inspired by a miniature park he had happened upon in the Netherlands, and decided to found his own in his home country. In the beginning the park's sole attraction was the models, each miniature built on-site in precise 1:25 scale. Chu added the amusement rides later, cementing the park as a must-go destination for the nation's youth and a staple of many fond childhood memories.
Entering Window On China, visitors first pass through the Rhinoceros Beetle Eco Zone, a protected habitat for one of the island of Taiwan's biological curiosities, the rhinoceros beetle. From May through August, these sizable and heavily armored insects, boasting intimidating cranial protuberances that inspired the "rhinoceros" in their name, emerge among the park's foliage. Park employees take steps to ensure minimal disturbance while educating guests on the beetles' importance to the local ecosystem.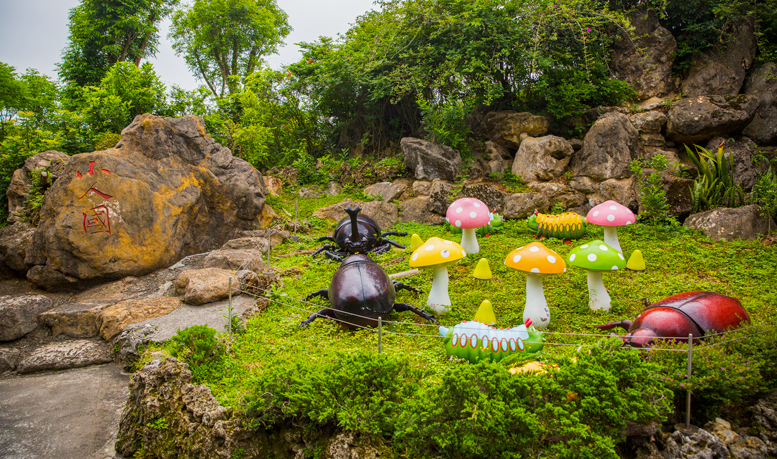 The insect habitat opens up onto a miniature shipping yard complete with seagoing vessels of all kinds, plying the still waters of a port not unlike those you might see at the city of Keelung in Taiwan's north or Kaohsiung in the south. Trains prattle around on tracks in the shipping yard, taking containers to the end of the line and back again. On the water a frigate that seems to be in some distress emits artificial smoke and is doused by a floating fire brigade. A gray gunship sits at a state of rest, the rotors of a helicopter at the stern whirling as it prepares for takeoff. It is a scene, the first of many, that is alive with detail and artistry.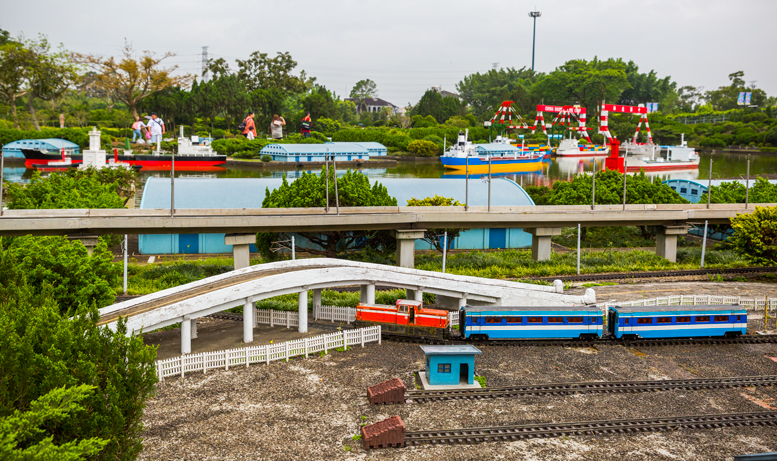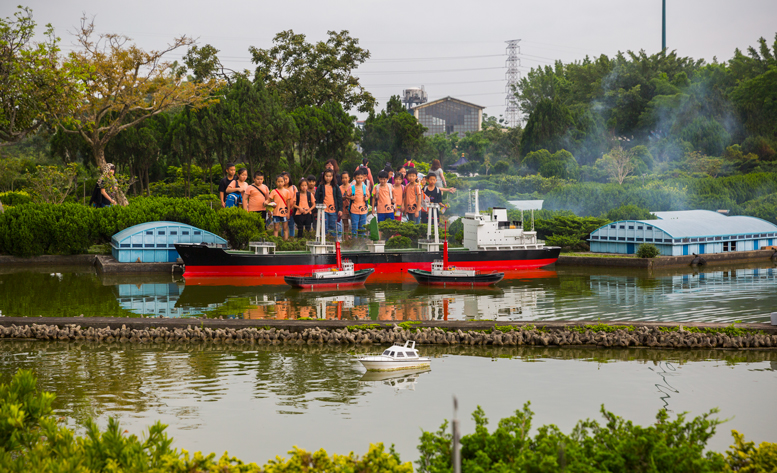 From the shipyard, visitors can walk along a path that leads through Mini Taiwan, featuring replicas of some of the island's best-known architectural and natural wonders, as well as some that may ring less familiar to the traveler from overseas.
In some cases, the exhibits "preserve" historic landmarks both natural and manmade that, for various reasons, no longer exist. The recreation of the Alishan Forest Railway, for example, comes complete with a faithful doppelganger of the mountain's Sacred Tree, a 3,000-year-old red cypress which had been ever so gradually toppling after a 1956 lightning strike, forcing workers to finally lay it on its side in 1998. Here in Mini Taiwan, though, the tree still stands tall (or should that be small?) for all to see.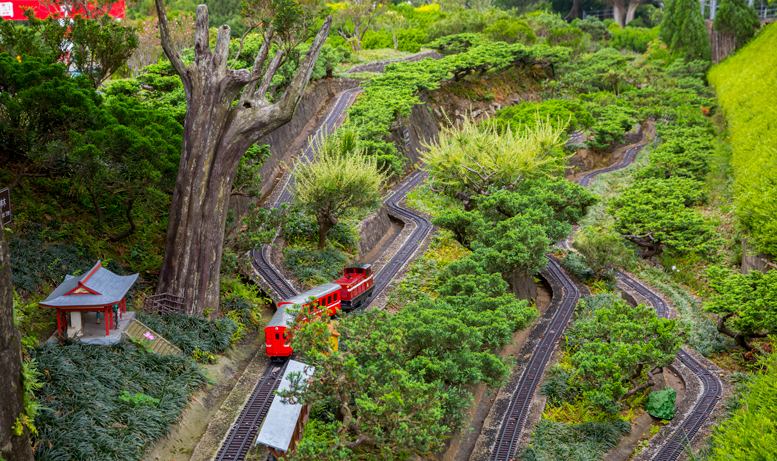 Window On China also "opens up" places that are usually off-limits to the public. One example is the re-creation of the Lin Family Mansion and Garden, which is in New Taipei City's Banqiao District. At the actual heritage estate, there are some areas from which visitors are barred entry. At the amusement park, however, guests can take in the entire sprawling compound from one end to the other, with information on the place's history, architectural style, and more, presented in well-translated English.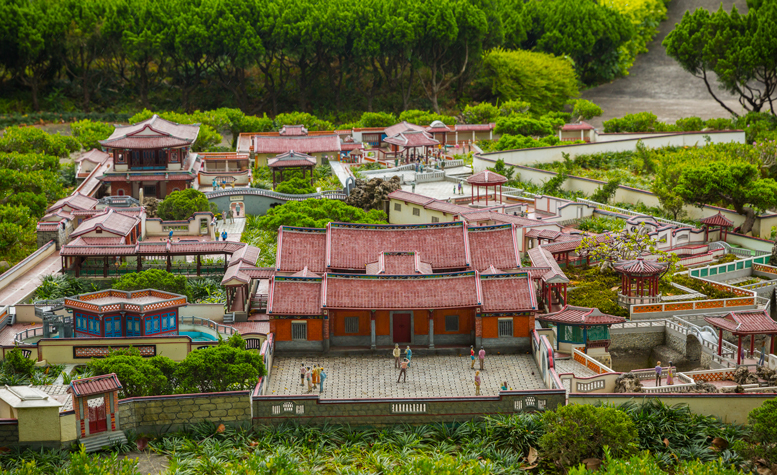 In each of the works displayed, it's the little details (no pun intended) that are perhaps most striking. Take a close look at the top of the stairs leading to the entrance of the miniature Presidential Office Building. There, overlooking a military parade of moving artillery making its way down a tiny version of Chongqing South Road, is the sitting president, Tsai Ing-wen.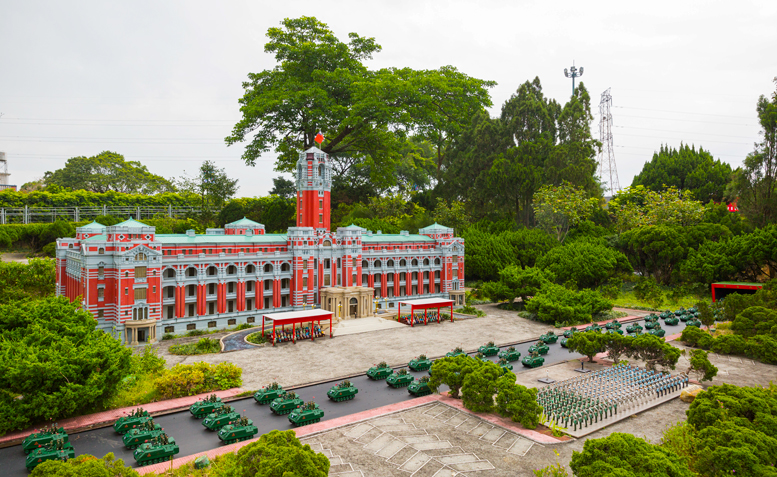 Window On China, it seems, is as interested in keeping things current as it is in preserving the past. At the re-creation of Lugang's oldest place of worship, Longshan Temple, pause for a moment and watch as saffron-robed monks actually move to prostrate themselves before the gods.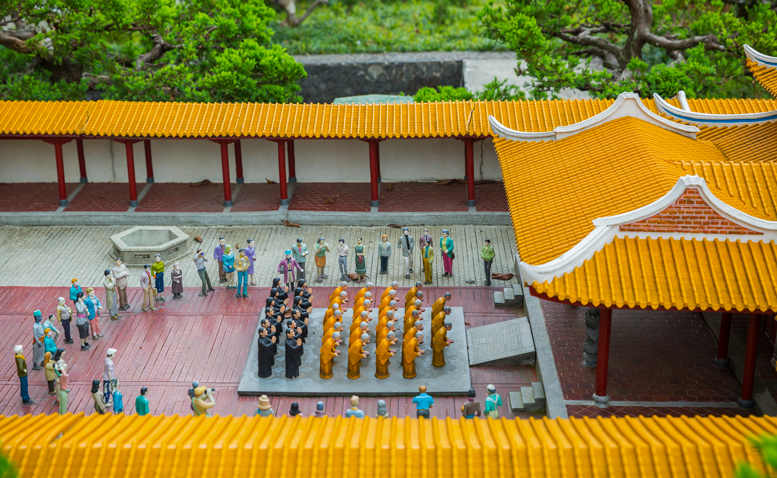 The Taiwan portion of the park's array of miniature worlds also does well in exhibiting the various architectural styles found throughout the country's cities and towns, from the neo-Renaissance, neo-Classical, and neo-Baroque styles favored during the Japanese colonial era, to the traditional Chinese styles of the long period of Qing Dynasty rule before it. Again, no detail is too small. To wit, the intricacies of the entablatures at the corners of the gable pediments on Hsinchu County's Cheng Family Ancestral Shrine are painstakingly faithful to the original. In all aspects, little, to the curious eye, has been overlooked.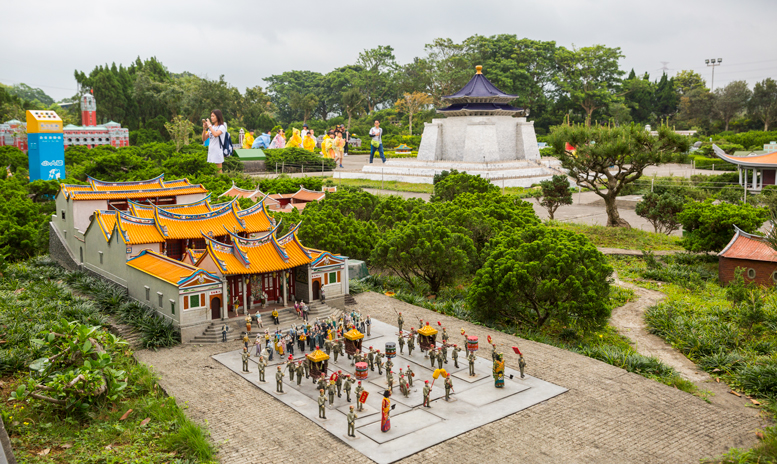 In Mini China, visitors can stroll past sites from the imperial past on a walking tour through the country's storied centuries of antiquity. The main highlight is the full replica of Beijing's Forbidden City, complete with explanations of the compound's various complexes and their different functions when it was home to the emperor and his court.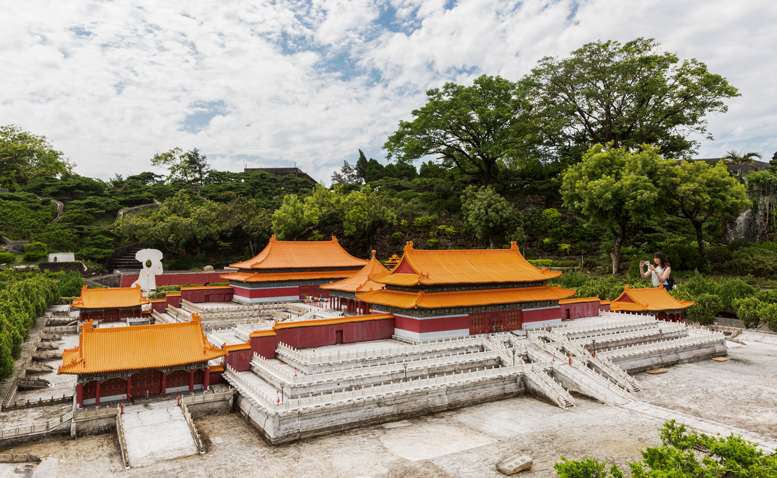 Mini Europe is also replete with sites that will be familiar even to the occasional traveler or travel enthusiast. There at the entrance is a replica of England's Stonehenge, a canal running past on which visitors can sit in a covered vessel to float past some of the attractions. There too is the Leaning Tower of Pisa, and overlooking this portion of the park is the Acropolis, looking just as it does in its godly position above the storied city of Athens. Each miniature offers visitors the rare chance to take in a site in its entirety, giving them a bird's-eye view of places that would otherwise be impossible to take in all at once.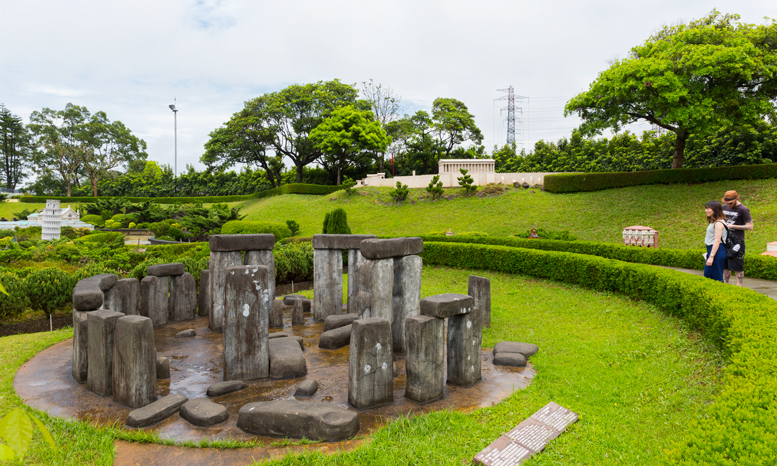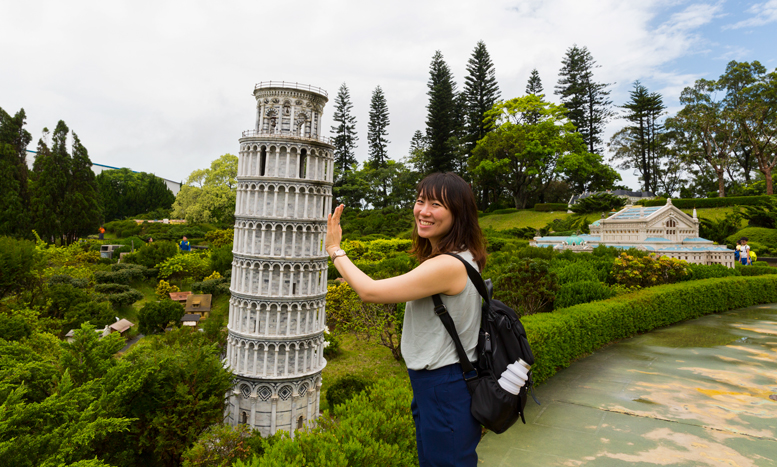 Mini America is somewhat more modestly appointed in comparison to the other quarters, though no less impressive. Here there are technological as well as architectural and artistic highlights, such as the Space Shuttle, Mount Rushmore, the Statue of Liberty, and the Lincoln Memorial.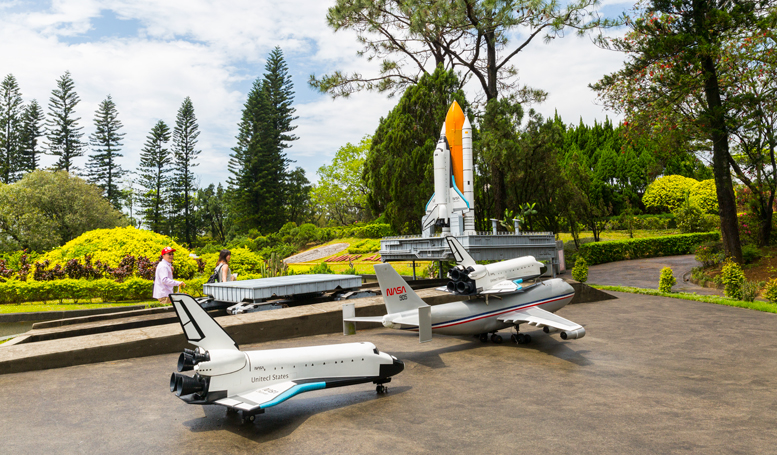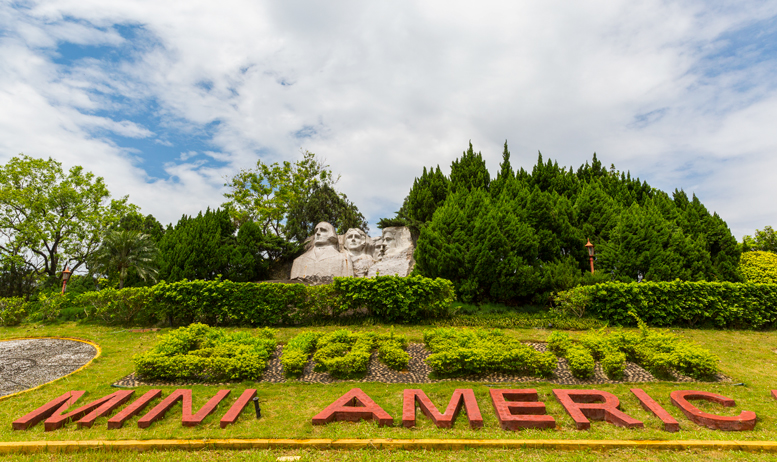 The Mini Asia section is smaller still, with but a handful of works. Most prominently featured is Japan's Seven-Storied Pagoda of Nara, presented in all its ornate and dignified beauty. This modest corner of the park also features replicas of fortresses and castles found in South Korea and Nepal.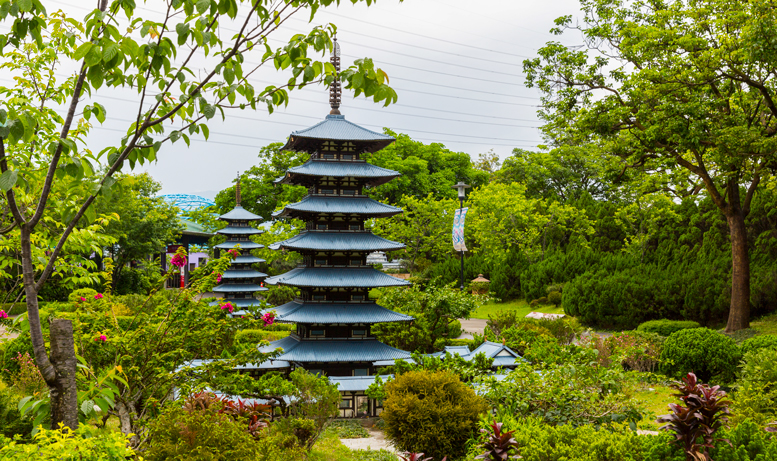 Of course, Window On China couldn't be called an amusement park if it didn't have any amusements, and there is indeed plenty here to keep kids of all ages well occupied. In July and August the Jumbo Wave Water Park is open. Kids can go for a swim and splash around in a large wave pool, slip down some slides and, if they are brave, take a ride on the Jumbo Wave, a quick roller-coaster jaunt that takes riders high above the park and then splashes them down into a shallow pool, launching waves tens of meters into the air on either side. If for whatever reason you can't find it, just follow the screams.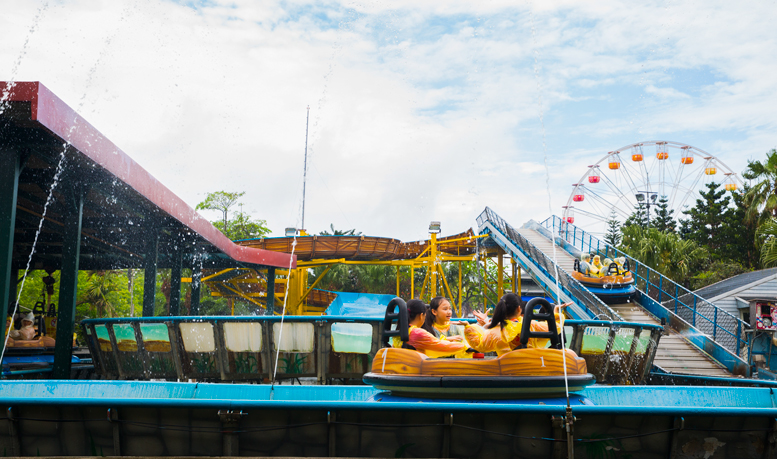 There are many other rides to be found as well, both indoor and outdoor, such as bumper cars, multiple Ferris wheels, small roller coasters, and a circulating, tilting spaceship called the "Wipeout," among others. The indoor portion of the amusement park, which like the rest of the grounds is accessible via a mini-train that runs from the entrance area into the park's heart, is like a giant airplane hangar. The park gets thousands of visitors per day, to the tune of 3~4,000 on weekdays, 7~8,000 on weekends, and 10,000-plus on national holidays. So, on particularly busy days when the trains tend to fill up quickly, visitors are allowed to walk along beside the short expanse of track to save time.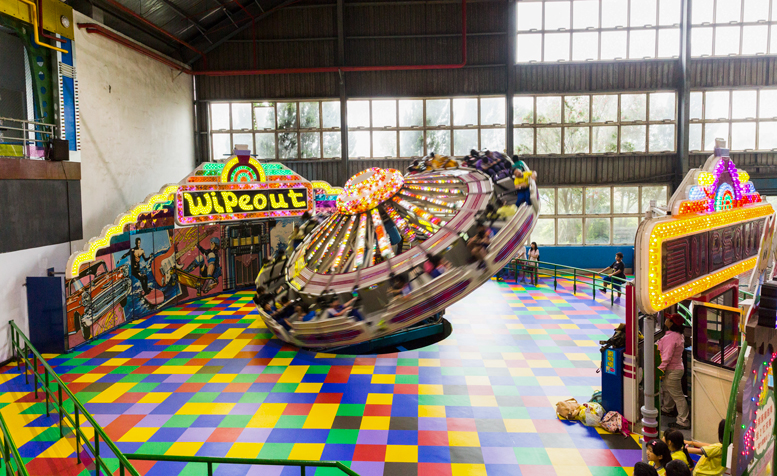 If you find walking around the park's different sections (for parents, read: chasing after your kids) makes you work up an appetite, there are various restaurants and snack shops scattered throughout the park, supplying everything from amusement-park mainstays such as hot dogs and hamburgers to more upscale fare such as that featured at Zhejiang Cuisine, a restaurant helmed by a former chef of Taipei's Grand Hotel with a menu matching that he once prepared for visiting heads of state and other dignitaries.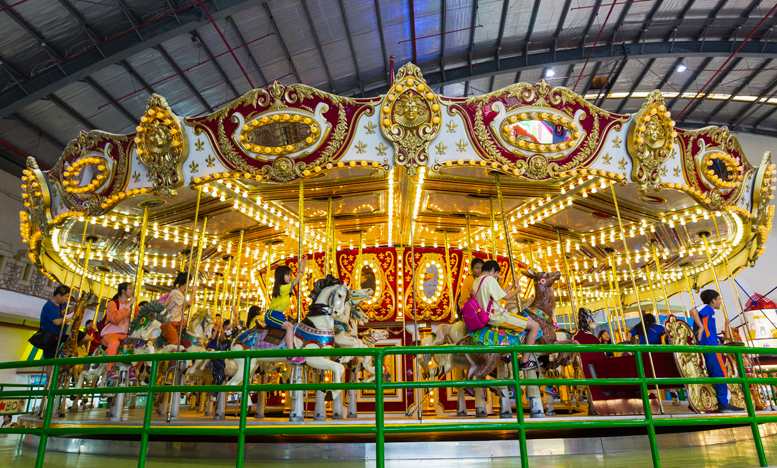 Or, if you're in need of a bit of a sit-down, park the kids at the Performance Theater where they might take in a live show featuring Taiwanese folk art or other entertainment. There are two other stages on the grounds, one nearest Mini-Europe, the other closest to the largest of the Ferris wheels, which feature magic shows, clowns, and other quirky performances.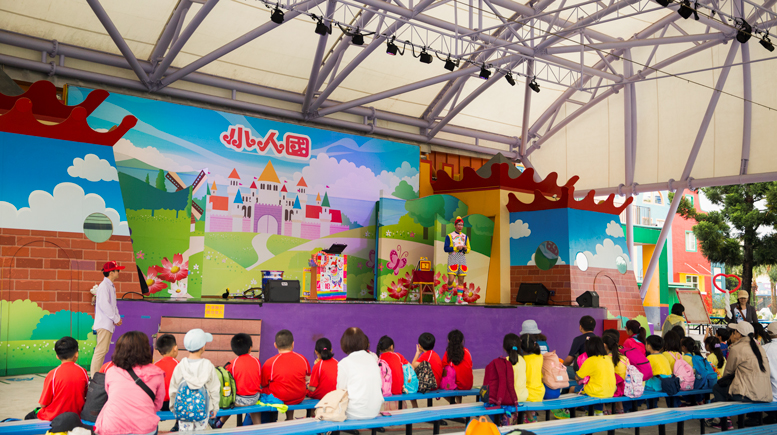 Getting to the park is relatively easy whether traveling by car, train, or bus. Driving from Taipei, or approaching from the south, take Freeway 3 to the Longtan Interchange and follow the signs, which have clear English. If taking the train, get a ticket for Zhongli Railway Station, and on arrival catch a Hsinchu Transportation Co. bus (www.hcbus.com.tw; Chinese), just across from the station's main entrance, directly to Window On China. There is also an E-Go bus service (www.e-go.com.tw; Chinese) directly to the park from Taipei, a trip taking around 1.5 hours, depending on traffic.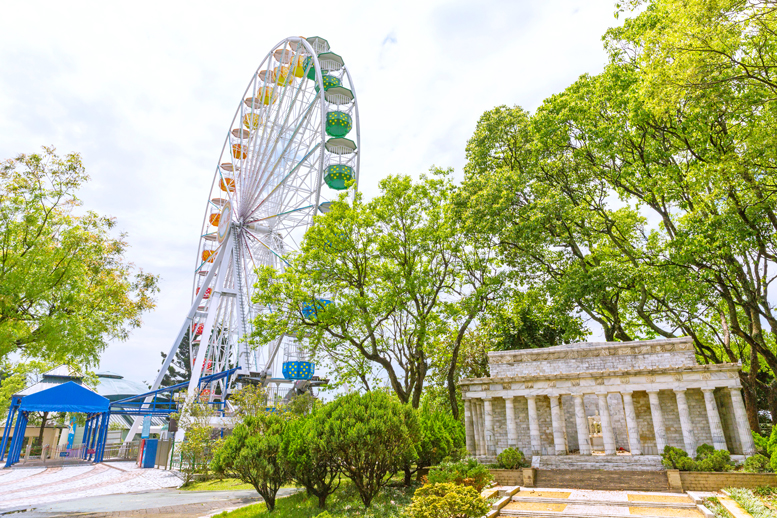 The park's hours are 9am~4:30pm on weekdays, 9:30am~5pm on weekends and holidays. For the entirety of 2017, the entrance fee for adults, students, and school children has been reduced from NT$799 to NT$499 (NT$399 for kids). Most areas in the park are wheelchair accessible, and there are medical stations scattered throughout the grounds in case of an emergency.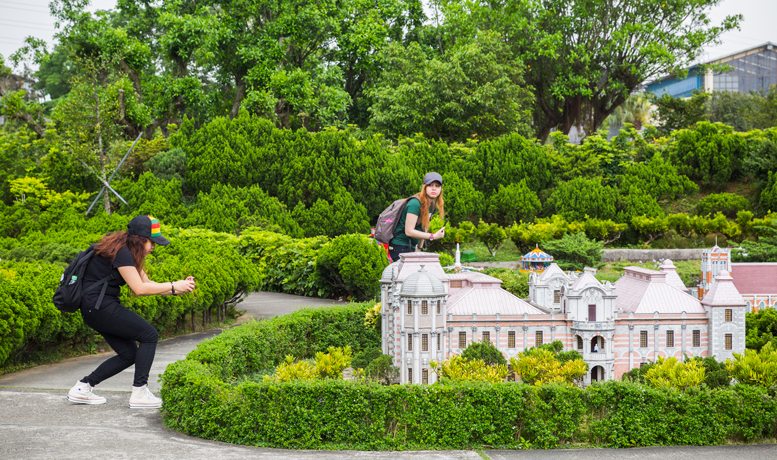 Window On China Theme Park (小人國主題樂園)
Add: No. 891, Neighborhood 7, Gaoyuan Rd., Longtan Dist., Taoyuan City
(桃園市龍潭區高原里7鄰高原路891號)
Tel: (03) 471-7211
Website: www.woc.com.tw
KLOOK: Window on China Theme Park Ticket in Taoyuan
More theme parks
Leofoo Village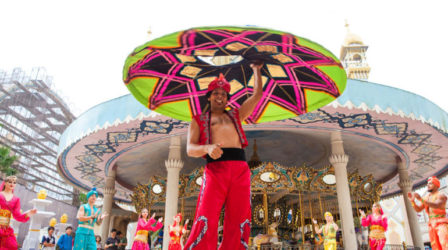 https://taiwaneverything.cc/2017/03/13/leofoo-village/
Lihpao Land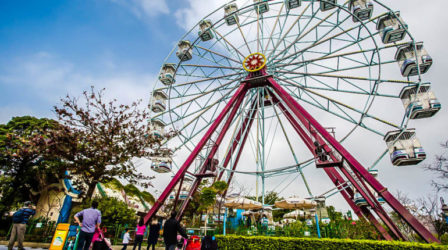 https://taiwaneverything.cc/2017/04/12/lihpao-land/
Taroko Park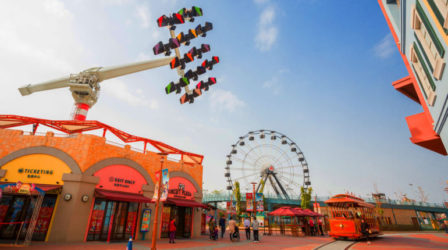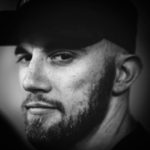 Joe Henley is a Taipei-based freelance writer, journalist, author, and musician. Originally from Saskatoon, Saskatchewan, he moved to Taiwan fresh out of journalism school in 2005. After a seven-year stint as an editor at a Taipei publishing firm, he decided to dedicate himself to freelancing full-time in 2012.