Chiayi — The Easy-Paced Southwest Region
Text: Rick Charette; Photos: Vision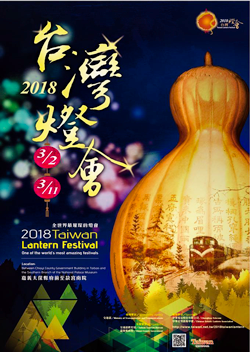 The Taiwan Lantern Festival, one of Taiwan's major annual celebrations, is held in a different location each year. The 2018 edition is being staged February 2 to 11 in the southwest's Chiayi County, a region amongst the earliest settled by Han Chinese – in the 1600s – and today a region proud of its old-time character and rhythms where high-tech dreams of the future are eagerly cultivated.
Chiayi County stretches from the coast across the southwest plain and into the central mountains. Primarily rural, its flat countryside has fewer factories than encountered elsewhere in west-central Taiwan. The fortunes of old Chiayi City, an inland center less wealthy than the west's coastal-port cities, flourished when the Japanese colonial government built up the island's main railway-trunk system and the Alishan Forest Railway in the early 1900s, connecting them here, and the Jianan Plain irrigation system, which engendered an explosion in regional agricultural production. Many heritage facilities from this period have now been restored and opened to tourists.
The Lantern Festival, which falls on the 15th day of the new lunar year and marks the close of the traditional Lunar New Year holiday period, has been celebrated since ancient days. In Taiwan, the staging of large-scale events around this date is a recent evolution. The progenitor was the 1990 Taipei Lantern Festival, launched by the central government to showcase traditional local customs before the world in a major international event. In the early 2000s the decision was made to share and spread the joy, and the spectacular event was taken on the road as the Taiwan Lantern Festival, now hosted in a different location each year to boost local tourism. This is a traditional celebration with modern high-tech flourishes aplenty.
2018 Taiwan Lantern Festival
The 2018 event is being presented "via water, on the land, and in the air," with the core design elements "tourism, technology, culture, and art." The goal is to shine a spotlight on the recent renaissance of treasured traditions in Chiayi County, along with its cultural-creative energies, with a groundbreaking "smart" event.
A water lantern area will feature international-grade water and light shows highlighting the iconic symbols of the Alishan mountain area – its "sea of clouds" phenomenon, dramatic sunrises, the Alishan Forest Railway, and cherry blossoms – and the compelling water-centered landscape and architecture of the Southern Branch of the National Palace Museum, one of the festival's key venues. There will be shows each evening, augmented with professional dance-troupe accompaniment.
The focus of a land lantern area will be the history of Chiayi, with special emphasis on traditional craft art and stellar representative works by local talent. Novel cultural-creative artistic inspiration is also being incorporated into the otherwise traditional-style lanterns being displayed.
High-tech lanterns are to be the draw in an air lantern area, in an inspired presentation of new technologies, materials, and techniques. The innovative lanterns here will be unique adventures in visual expression.
For more information about the festival, visit the official website at taiwan.net.tw/2018taiwanlantern.
2018 Taiwan Lantern Festival Venues

Southern Lantern Area:
Special Administrative Region of Chiayi County; No. 1, East Sec., Xianghe 1st Rd., Chiayi County (縣治特區; 嘉義縣祥和一路東段一號)
Northern Lantern Areas:
Southern Branch of the National Palace Museum; No. 888, Gugong Blvd., Taibao City, Chiayi County (故宮南院; 嘉義縣太保市故宮大道888號)
Suantou Sugar Factory; No. 1, Gongchang Village, Liujiao Township, Chiayi County (蒜頭糖廠; 嘉義縣六腳鄉工廠村1號)
Central Axis: Taizi Boulevard, Taibao City, Chiayi County (嘉義縣太保市太子大道)
Other Chiayi Attractions
Two of the festival venues, the Southern Branch of the NPM and the Suantou Sugar Factory, are major tourist draws in Chiayi. Below you will find some helpful descriptive information on these sites, as well as on other key local attractions.
Hinoki Village
Located in Chiayi City, the structures in this complex were part of the Chiayi Forestry Station's operations during the Japanese colonial era (1895~1945). Timber brought from the high mountains on the famed narrow-gauge Alishan Forest Railway, today a popular tourist railway, were distributed from this center. The buildings were made with expensive cypress, demonstrating how prosperous Chiayi was during the era. The center's 28 Japanese-era dormitory buildings were reopened as Hinoki Village in 2014 ("hinoki" is a type of high-value cypress); many local products and cultural-creative products are offered for sale on-site.
Chiayi Old Prison
Chiayi City's old, well-preserved prison, today a museum formally called the Chiayi Old Prison (guided tours only), was opened in 1922. One of only five prisons built by the Japanese, it housed up to 300 male and 30 female inmates; the last were moved out in 1998. The complex has a radial floor plan, with a command unit at the center from which a single guard could watch the entire inmate population, prisoner cells stretching out from the central corridor in three long cell blocks. Another architectural highlight is the distinctive doors and windows, made of Alishan cypress, today still as sturdy as on their first day.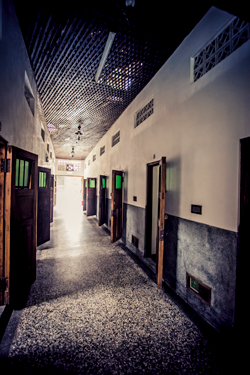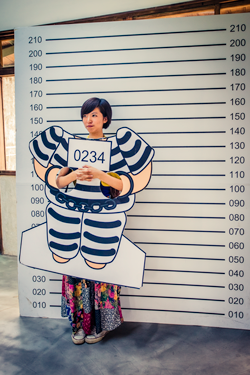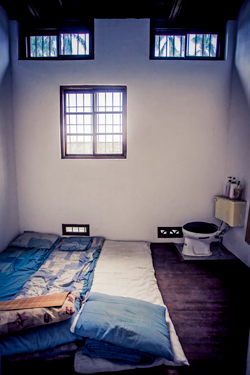 Xingang Fengtian Temple
Northwest of Chiayi City in old Xingang town, this national-grade religious heritage site was established in 1700. Ornately grand, always busy, it is the southern terminus for the famed annual 8-day, 7-night Dajia Mazu Pilgrimage, one of the world's great religious-pilgrimage spectacles. Mazu, the Goddess of the Sea, is Taiwan's most widely worshipped deity, and this temple's main icon is among its oldest and most powerful. Temples from around Taiwan deliver their own icons in rousing, cacophonous processions for "visits," gaining strength from the Fengtian deity that will enhance home-district protection. The temple area becomes breathtakingly busy around the time of Mazu's birthday (third lunar month).
Website: www.hsinkangmazu.org.tw (Chinese)
Singang Incense Artistic Culture Garden
Just south of Xingang town, this is a one-of-a-kind Taiwan destination, introducing you to the history of incense and the art of making it. Fervent religious devotion has been a cultural keystone in the Xingang region for three-plus centuries, and many related traditional-craft industries continue to thrive. Incense-making is celebrated here – explore its origins and development, the varied related religious rites and ceremonies, and the secrets of its traditional manufacture by hand. Also, here you can enjoy a themed herb and flower garden showcasing the natural ingredients used in incense creation, demonstrations, DIY sessions, and an incense-products shop.
Website: www.incense-art.com.tw (Chinese)
Bantaoyao Crafts Studio of Jiao-Zhi Pottery & Chien-Nien
Northwest of Xingang town, this is another attraction focused on an old-time religious-devotion craft. Koji (cochin) pottery is a traditional Taiwan art form featuring bright, glossy colors, originally used for decorations on temple-roof ridges and walls. The region around Chiayi City is this form's home. At this learning park, the koji production process and its role in temple construction is explained. The highlight draws are a craft museum, DIY pottery-crafting workshop, classical Eastern-style garden, and theme restaurant.
Website: www.bantaoyao.com.tw (Chinese)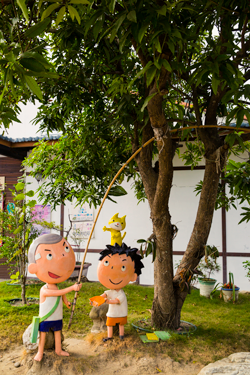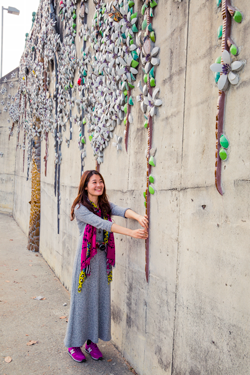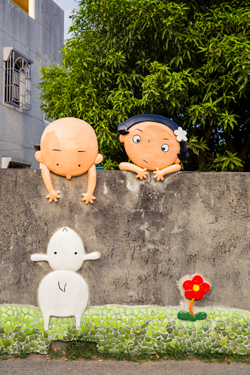 Southern Branch of the NPM
West of Chiayi City, just 3km from Chiayi's high-speed rail station, the National Palace Museum's young southern Taiwan facility is set on a campus of 70 hectares of land. In addition to the magnificent museum complex, attractions include a large scenic lake and Asian-style gardens. The NPM, oft described as the world's greatest repository of Chinese cultural treasures, is located in Taipei; this branch, opened to give residents of the south easier access to its gems, has been called "the most important cultural project in the history of Chiayi." There is frequent direct bus service between the museum and both the high-speed rail and regular-rail stations.
Website: south.npm.gov.tw
Suantou Sugar Factory
A stone's throw from the museum grounds, this is one of Taiwan's oldest sugar factories, opened in 1904. Sugar was Taiwan's No. 1 export from the late Qing-dynasty period into the 1950s. Most sugar factories have been shuttered, and many have been dismantled or are in a state of decay, but this retired complex remains intact. Also featured are Taiwan's renowned, and now very rare, narrow-gauge "sugar railway" trains, which hauled sugarcane from plantations to factories, and sometimes served as passenger trains. The buildings here today house an industrial-heritage exhibit of original-now-antique machinery, and visitors can also enjoy slow-travel train rides through fields with guide commentary.
Getting around
A free shuttle bus runs between the Chiayi High Speed Rail Station and downtown Chiayi Railway Station, which handles regular train services (the bus ride takes about 20 minutes). Scooter and bicycle rentals are available at shops around the railway station. As well, check out the National Palace Museum Southern Branch and Chiayi one-day tour of the Taiwan Tour Bus service (www.taiwantourbus.com.tw), and the Southern Branch of the NPM Route, Southwest Coast Route, and Guanziling to Southern Branch of the NPM Route of the Taiwan Tourist Shuttle hop-on/off service (en.taiwantrip.com.tw).
Tip: Travel Chiayi using the Taiwan Tourism Bureau's free Tour Taiwan app (available online), featuring real-time transport updates and info on nearby attractions, accommodation, shopping, dining options, visitor centers, etc.
Also read
Old Neighborhoods in CHIAYI CITY: Culture and History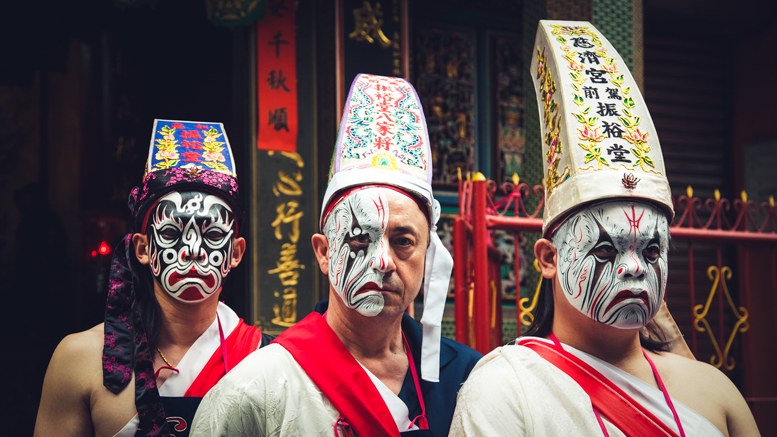 taiwaneverything.cc/2017/07/28/chiayi-city-neighborhood/
Rural Taiwan: Minxiong in CHIAYI County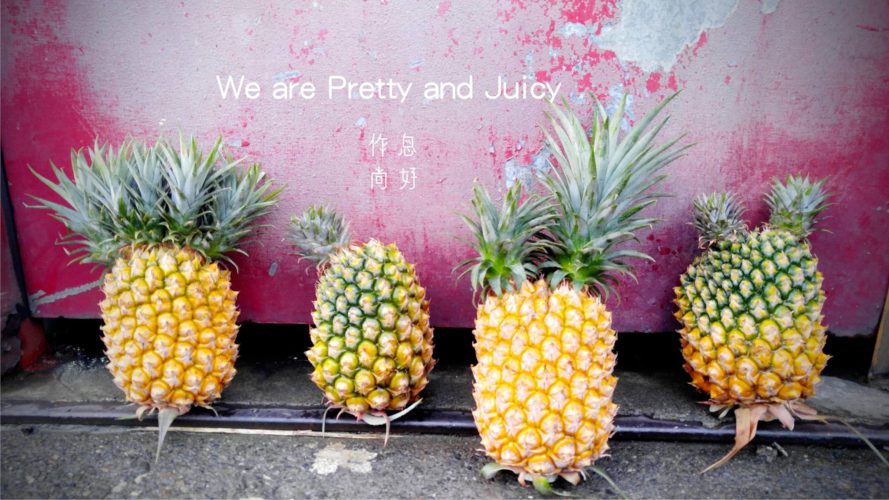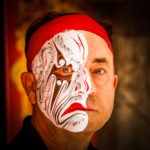 A Canadian, Rick has been resident in Taiwan almost continually since 1988. His book, article, and other writings, on Asian and North American destinations and subjects—encompassing travel, culture, history, business/economics—have been published widely overseas and in Taiwan. He has worked with National Geographic, Michelin, APA Insight Guides, and other Western groups internationally, and with many local publishers and central/city/county government bodies in Taiwan. Rick also handles a wide range of editorial and translation (from Mandarin Chinese) projects.