A Day in Charming Nanzhuang Village Surrounded by Lush Mountains in Miaoli County
Text: Richard Saunders; Photos: Vision
Lying in a hilly corner of Miaoli County, at the junction of two rivers, the village of Nanzhuang has an exceptionally attractive setting. It's a perfect destination for weekend excursions, with cultural, culinary, and historical attractions galore.
Miaoli County in north-central Taiwan is Hakka country, and the village of Nanzhuang boasts a distinctive Hakka character, including authentic traditional cuisine, that makes it well worth a visit. Between 15 and 20 percent of Taiwan's Han Chinese population is of Hakka descent. The majority of Hakka pioneers ("Hakka" means "guest families/people"; i.e., "outsiders") came to Taiwan in the late Ming and early Qing dynasties from Fujian, Guangdong, Jiangxi, Guangxi, and several other provinces in southeastern China. Apart from having their own language, the Hakka also have their own distinct cultural traditions, of which the most immediately apparent is the delicious food. During the early imperial era there was almost constant struggle over land on the fertile lowlands of the west between the Hakka and members of other Han Chinese majority groups, and the Hakka were either absorbed or pushed further inland, making their homes in less advantageous areas, notably the foothills of the central mountains.
Nanzhuang Village
Since both Nanzhuang's bus station and visitor center are not far from the junction of the two rivers, you will likely start your exploration of the village from this area. It's just a minute or two from here to the lower end of Osmanthus Alley, where you can see spring water flowing through a stone channel, in the past used by the women of the village to wash clothes.
Today, however, you're more likely to see cooks from the village's eateries washing pots here. Osmanthus Alley is a narrow, atmospheric old pedestrian thoroughfare lined with stalls selling all manner of edible goodies flavored with guihua niang (honey flavored with osmanthus flowers): cakes, tea, ice cream, and even vinegar. Look out for bottles of the delicious flower-infused nectar for sale in shops both here and elsewhere in the village.
The most famous store in the alley (and a must-visit!) is Jiangji Flower Honey Osmanthus Alley Tang Yuan Ice. The house specialty is a concoction of tangyuan (sweetened glutinous-rice balls) served with crushed ice and flavored with osmanthus-steeped honey and pieces of apple, banana, and watermelon. Also try ice topped with honey steeped in the flavor of roses or lavender.
Jiangji Flower Honey Osmanthus Alley Tang Yuan Ice (江記花蜜桂花巷冰鎮湯圓)
Add: No. 15, Wenhua Rd., Nanzhuang Township, Miaoli County
(苗栗縣南庄鄉文化路15號)
Tel: (037) 823-386
Website: www.823386.com.tw (Chinese)
Nanzhuang Old Street (Zhongzheng Road), which runs parallel to Osmanthus Alley, has lots of eateries selling delicious Hakka foods such as dried-radish omelets, Hakka stir-fry, and braised pork with plum leaves. One of the street's best-known eateries is Zhangmuniang Dried Tofu, which has a vendor stall set up in its storefront, where they've been making and selling dried beancurd for 50 years. The beancurd is available in several variations, stewed in flavorings ranging from traditional wuxiang (five flavors) to hot and spicy. Samples are available before buying your choice to take home in a bag, or you can eat a bowl there and then. The selections are stewed right in front of you in a big pot!
Zhangmuniang Dried Tofu (丈母娘豆干)
Add: No. 52, Zhongzheng Rd., Nanzhuang Township, Miaoli County
(苗栗縣南庄鄉中正路52號)
Tel: (037) 822-010
Website: www.dok.tw (Chinese)
If you're feeling adventurous, try the pig skin with rice at Songhe Snack Foods, close to the intersection of Zhongzheng Road and Minsheng Street (in the front of the market building there). It's well worth a try for the taste alone, and the collagen-rich skin is very popular with the Taiwanese for another reason – eating it, it is believed, improves the complexion.
Songhe Snack Foods (松鶴小吃店)
Add: No. 13-43, Minsheng St., Nanzhuang Township, Miaoli County
(苗栗縣南庄鄉民生街13-43號)
Tel: (037) 822-435
From Nanzhuang Old Street you can see the colorful gate of the village's main center of worship, Yongchang Temple, reached by taking stairs uphill. Close to the temple is the Nanzhuang Old Post Office, built during the late years of the Japanese colonial era (1895-1945) to replace an older structure damaged in a powerful earthquake in 1935, which devastated the region. 
Next to this lovely old wooden building, in the playing field at Nanzhuang Elementary School, is a beautiful old maple tree with a gnarled, gracefully arched trunk that is believed to be as much as 150 years old.
Another heritage attraction, this one dating to the beginning of another era, is the Nanzhuang Theater, located west of the village center. Old-style movie posters wrapped round three sides of the building make it immediately recognizable. Today Nanzhuang Township's permanent population of just 10,000 residents is hardly enough to support a movie theater, but 60 years ago it was supported by a much larger population, with many people working in coal mines or engaged in logging operations in the mountains above the village.
Walk west from the theater and you'll soon come to the Zhonggang River; follow the river south and you'll reach the spot where it meets the Dadong River, which is spanned by the 143-meter-long Kangji Suspension Bridge, one of Nanzhuang's newest tourist attractions (built in 2010). From the bridge you can enjoy great views of the village and the beautiful surrounding mountains.
Xiangtian Lake
The source of the Dadong River is high up in the foothills of the central mountains east of Nanzhuang. This area is home to one of the smallest of Taiwan's 16 recognized indigenous tribes, the Saisiyat, numbering only about 7,000 members.
The Saisiyat are famed for their Pasta'ay or Sacrifice to the Short Spirits. Stories passed down orally from generation to generation tell of a group of short, dark-skinned people called the Ta'ay who once lived peacefully alongside the Saisiyat in today's Hsinchu County. Relations eventually soured, however, with culture-changing results. In one version of the tale, one day a young Saisiyat man saw a woman of his tribe being harassed by a Ta'ay man. He took revenge by sabotaging a log bridge, which collapsed as a Ta'ay group passed over it the following day. Only two survived the fall, and the Ta'ay threatened to curse the Saisiyat and their crops. The former relented only when the Saisiyat agreed to learn various rites and songs to commemorate and appease the spirits of the dead Ta'ay, to be performed every two years over a period of three consecutive nights. The festival falls on the 15th day of the 10th month (usually in November); the full rituals are only carried out every 10 years (the next such occasion won't be until 2026), with a smaller version conducted at other times.
One of the best, and certainly the most accessible, places to learn about the Saisiyat is Xiangtian Lake, a small body of water cradled in steep hills 12km southeast of Nanzhuang. The forest here is home to colonies of honeybees, which live in hives half hidden in the undergrowth. Stalls set up nearby sell their honey, together with millet wine, wild magao peppercorns, and wild-boar sausages. Beside the lake is the Museum of Saisiyat Folklore, which provides a good introduction to the ways of the tribe (especially the Pasta'ay festival) through exhibits on Saisiyat clothes, tools, and customs. Take time to view the fine museum building itself, which is decorated with traditional Saisiyat designs. The large grassy field nearby is the site of the Sacrifice to the Short Spirits.
Museum of Saisiyat Folklore (賽夏族民俗文物館)
Add: No. 25, Xiangtianhu, Neighborhood 16, Donghe Village, Nanzhuang Township, Miaoli County
(苗栗縣南庄鄉東河村16鄰向天湖25號)
Tel: (037) 825-024
Website: www.facebook.com/rareme037825024/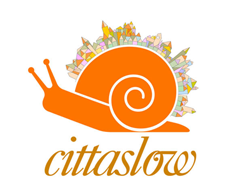 A whole day is barely enough to explore all that Nanzhuang and Xiangtian Lake have to offer, including exploring the old buildings, sampling the unique snack foods, interacting with the friendly local people, and learning a bit about the fascinating Saisiyat indigenous tribe, in their beautiful, unspoiled mountain setting. But rather than rushing round trying to see everything in one exhausting day, slow down and savor a few selected things at leisure, with the aim of returning another day to see the rest. It's not without reason that Nanzhuang has been recognized by the Cittaslow association (www.cittaslow.org) as a "Slow City." Established in Italy in 1998, Cittaslow recognizes places around the world where slow food and good quality of life are priorities, and Nanzhuang exemplifies these qualities. It's a great antidote to the rush of Taiwan's city living, so come for the day, slow down… and relax to the full!
Getting there
Public Transport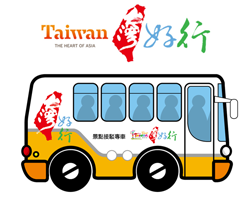 Take a train to Zhunan Railway Station (on the main west coast railway line) and transfer to a Taiwan Tourist Shuttle bus (No. 5805; Nanzhuang Route/南庄線; nine times daily). To get from Nanzhuang to Xiangtian Lake, take another Taiwan Tourist Shuttle bus (No. 5824; Xiangtian Lake Route/向天湖線; eight times daily). Single-journey tickets are available for the bus routes, but if combining Nanzhuang and Xiangtian Lake it's much cheaper to buy a One-Day Pass (NT$150), which allows unlimited trips over the course of a day on both bus routes, as well as on the Taiwan Tourist Shuttle's Xianshan Route (仙山線). For more info about the Taiwan Tourist Shuttle network, visit www.taiwantrip.com.tw.
Self-Drive
National Freeway 1 to Toufen Interchange – County Road 124 east – Prov. Hwy 3 south – County Road 124 east/south – Nanzhuang; from Nanzhuang take Township Road 21 east to village of Donghe, then take a minor road south of Donghe to Xiangtian Lake (direction signage with English at turnoff).
For more information about the area, including Lion's Head Mountain to the north of Nanzhuang, visit the website of the Tri-Mountain National Scenic Area (www.trimt-nsa.gov.tw).
Also read
SANYI: History and Hakka Culture in Miaoli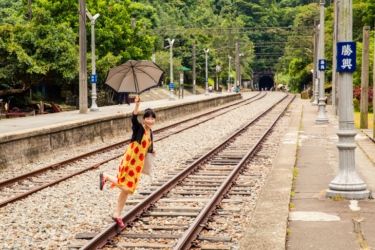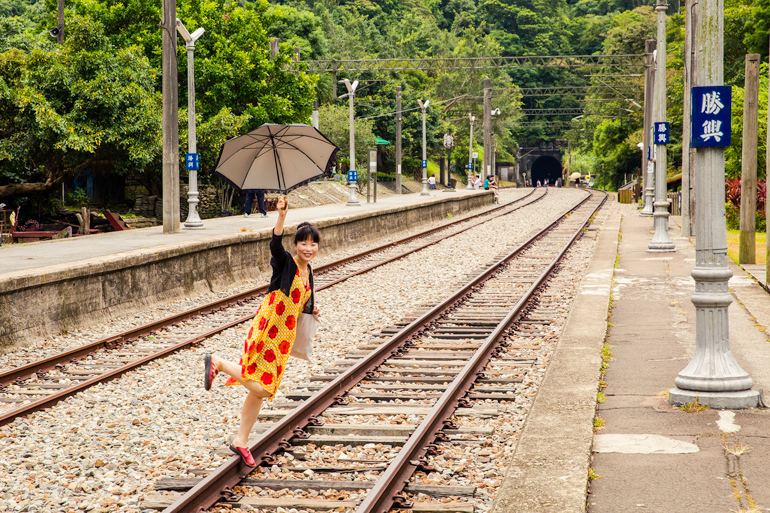 taiwaneverything.cc/2018/03/20/miaoli-sanyi/
Trip to GUANWU — Mountains, Forests, and Clouds