A Day in Mountainous Miaoli County's Sanyi Township
Text: Rick Charette; Photos: Vision
The town of Sanyi is one of Taiwan's top tourist-town destinations. The township it centers is a place where heritage is celebrated, including old-time crafts and industries, Hakka culture, and railway-building pride.
Here's a test. Approach local people in Taiwan, say the word "Sanyi" to them and nothing more, and await their response. In their mind's eye they'll be immediately whisked like a flying immortal from the Chinese religious pantheon to a small Miaoli County high-hills town they know as the "Taiwan Kingdom of Woodcarving."
This is the economic and administrative hub of Sanyi Township. Other tourist icons they'll invariably tell you about include the local Hakka culture (especially food) and mountain-line railway history, heritage sites, and ruins, which you'll also be given a hearty tasting of in the words to follow.
Sanyi's "Old Streets"
Throughout Taiwan, in recent times the main commercial streets in score upon score of old towns, villages, and city neighborhoods (many of these long-time stand-alone settlements) have been prettied up with such tourist-alluring accouterments as cobblestones or flagstones on streets, handsome vintage-style signage, and eye-drawing storefronts and interiors.
Old Sanyi town doubles your Old Street delectation with two fine contributions. Better known with international tourists is Shuimei Old Street, at the southern end. The heady aromas of the woods being worked in this area – camphor, sandalwood, yew, and cypress – often permeate the air. This "old street" is in fact a section, about 1km, of Provincial Highway 13, which is also the town's main thoroughfare. Be ready for determined browsing, for there are about 200 shops to tackle, selling most everything possibly desired, from artwork through furnishings and daily necessities, items very large through very small.
Tip: Most exotic and enticing to the foreign tourist eye is the exquisite artistry of the Chinese-theme religious statuary. Head home with a Laughing Buddha, God of Wealth, or God of War (who, by extension, embodies martial business-strategy acumen).
Guangsheng Old Street is centered on Guangfu Road, a west turn off Highway 13 in Sanyi's northern section. Guangfu is the pivot in what is a street/lane "old street" mini-web. Sanyi's Guangsheng area was once a stand-alone village; growth along Highway 13 has created a single agglomeration. It still putters along, however, with a world-unto-itself personality.
Tourists today come mainly for the bright, spirited mural-type painting art that festoons the neighborhood. Community signboard maps show where all public artwork can be found – these works celebrate Guangsheng, Sanyi Township, and Hakka life in general – as well as the scores of equally interesting old-time mom-and-pop shops and artist-operated teahouses and studios. The definitive artwork is a "3D" work of ingenuity filling the wide, tall painted staircase at the end of Guangsheng Road leading up to Jianzhong Elementary School, depicting such defining local icons as the railway-bridge ruins and tung blossoms explained below.
 Sanyi Wood Sculpture Museum
This modern-architecture museum (wood.mlc.gov.tw) is close to Shuimei Old Street. The history of woodcarving in Taiwan, and Sanyi specifically, is explained here, and many award-winning sculptures are on display, with an emphasis again on Taiwan and specifically Sanyi-area talent. The creations range from heritage works by definition traditional in design, notably religious-worship items, to head-shaking abstract flights of fancy. Live demonstrations and kids-oriented DIY sessions are generally given on weekends/holidays. An English audio guide and brochure are available, plus limited posted English.
Hills around Sanyi Township not long past teemed with camphor trees, many several hundred years old. Extensive logging was conducted during the 1895-1945 Japanese colonial era, timber sent to Japan. Tea farms afterwards sprouted on the exposed land, and local Chinese took to using the dug-up camphor-tree trunks and roots as decorative ornaments, preferring those resembling humans, animals, and plants. A thriving commercial industry over time grew from these roots, locals systematically looking outward for more sophisticated skills. Today many artists have also moved in from outside.
Tip 1: Two excellent examples of natural "wood animals" are three almost-life-sized elephants that greet visitors outside the museum.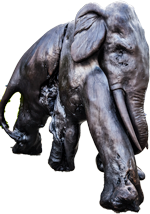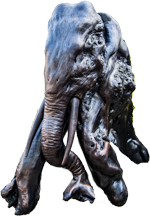 Tip 2: The April Snow Trail, lined with tung trees and leading to tea plantations, begins right at the museum. Tung oil was once a key Miaoli industry, and tung blossoms are today closely associated with local Hakka culture. The trees bloom in late spring and the fallen blossoms create the impression of snow on the ground. Visit tung.hakka.gov.tw to for info about the annual Hakka Tung Blossom Festival.
Shengxing Railway Station
This tourist attraction, and the two following, are in the area just east/southeast of Sanyi town.
Tiny Shengxing, a village hardly more than two-score buildings strong, is a big tourist draw. It sits in a narrow and shallow valley area through which once ran a busy mountain railway, built by the Japanese, used in the extraction of mountain-region resources. The railway remains; non-extant is the "busy." Today it's reserved for the very occasional tourism-oriented steam-engine train foray. The cottage-style Shengxing Railway Station is the hamlet's prime attraction. It was built using pine in the early 20th century and was once, at an elevation of 402 meters, Taiwan's highest main-line station.
As interesting as the station is the village. Like Sanyi town, this is a Hakka settlement. The Hakka were long a persecuted Han Chinese minority, in mainland China and Taiwan, driven into the mountains and excelling at mountain farming and resource-extraction industries – and, by degree, in rugged railway work in modern times. Most of the old buildings along Shengxing's narrow street have been prettied up and are now used as teahouses and eateries/shops offering Hakka food, snacks, and souvenirs.
Tip: Shengxing's oldest and perhaps its best Hakka restaurant is "Shengxing Hakka Inn," just a minute by foot from the station. The founder started work on the railway in his teens; the "inn" building was originally a railway-oriented metalwork shop. Period photos and furniture much enrich the culinary experience.
Remains of Longteng Bridge
The winding road and close-in roadside hills here result in these soaring ruins seeming to burst forth into view from nothingness as you round the last corner. Like Shengxing's railway station, Longteng Bridge was an early 20th-century Japanese architectural work built for service on the same line. It was destroyed in 1935 in a colossal earthquake, leaving today's 60m red-brick viaduct remains. When standing at its base, this "scale" colossus evokes the ancient Roman ruins found in "impossible" places all through Europe.
Some might say that this bridge's destiny was set in stone in the face of a monster earthquake's onslaughts knowing that a traditional type of mortar made with glutinous rice was used in its creation, and that concrete and reinforcing bars were not.
Tip: Take the stairs that give access to the top of the remains to find a section of the original track; take the stairs leading up to the nearby replacement section of the destroyed bridge to enjoy the best view over the river, valley, farms, and bridge ruins.
 Zhuo Ye Cottage
This place is defined as a minsu or homestay. Yet it is a true homestay in no way. It is more an ultra-compact Chinese imperial-era village that is faux, built as a modern-day movie set, with mise-en-scenes too perfect. Walk down a winding, sloping central lane to enter individual rooms from ground level or by stairway in two-story "houses" out of a rabbit-hutch world (fret not; rooms are spacious, with full modern facilities).
And the "cottage" is much more – famously much more. There is an open-front indigo-dyeing studio with history/DIY-experience sessions offered. Before these days of synthetic dyes, hill indigo was an important regional commercial crop, with the Hakka front and center. Zhuo Ye also uses a range of other natural dyes, all made on-site. Other amenities of the Zhuo Ye "village" complex (all available to non-guests) include a vegetarian restaurant and tea/beverage/snack bar with outdoor seating overlooking a placid duck pond, and a retail outlet displaying its fashionable natural-dye clothing. For more information, visit www.joye.com.tw.
Tip: Explore the large gardens just upslope, where much of Zhuo Ye's dye plants and food ingredients are grown, then continue up the quiet country road to high-hill tea farms (20mins).
Taiwan Hakka Museum
This museum, just north of Sanyi Township in Tongluo, is in a mammoth facility sitting atop a plateau above a valley through which Provincial Highway 13 and National Freeway 1 shoot. When first espied from the valley floor, you may think, as I did, that the striking futuristic complex resembles a giant spaceship from the Hollywood blockbuster Independence Day, landed and with occupants sizing up Miaoli.
This sprawling, sun-drenched museum explores the historical impact of the Hakka in their place of origin, mainland China, and throughout Taiwan and Southeast Asia. A highlight is the wealth of interactive experiences for both youngsters and adults; there is also good posted English information. For more information, visit thcc.hakka.gov.tw.
Tip: The spacious, airy high-ceilinged café/restaurant inside the museum has good Hakka food and terrific views over the Miaoli countryside through its solid wall of floor-to-ceiling windows.
Getting There & Around
Getting There & Around
Railway: There is regular local-train service to Sanyi Railway Station (www.railway.gov.tw). Sanyi town and its immediate environs are best navigated by motor-scooter; rentals are available right outside the railway station, located at the town's northern end.
Self-Drive: Sanyi town is right beside National Freeway No. 1, not far from Sanyi Interchange.
Tour Bus: Check out the Taiwan Tour Bus service's Sanyi Wood Sculpture & Da Jia Mazu One-day Tour (www.taiwantourbus.com.tw).
Also read:
MIAOLI COAST Railway Trip — Quiet and Peaceful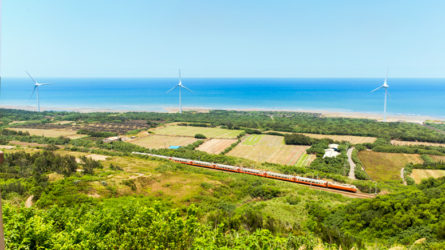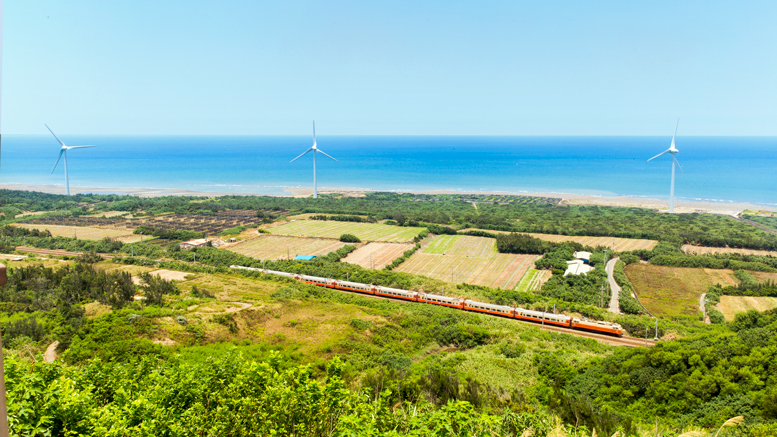 taiwaneverything.cc/2017/07/05/miaoli-coast-railway/
TAICHUNG COAST — Many Interesting Spots!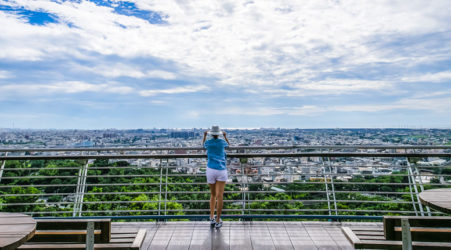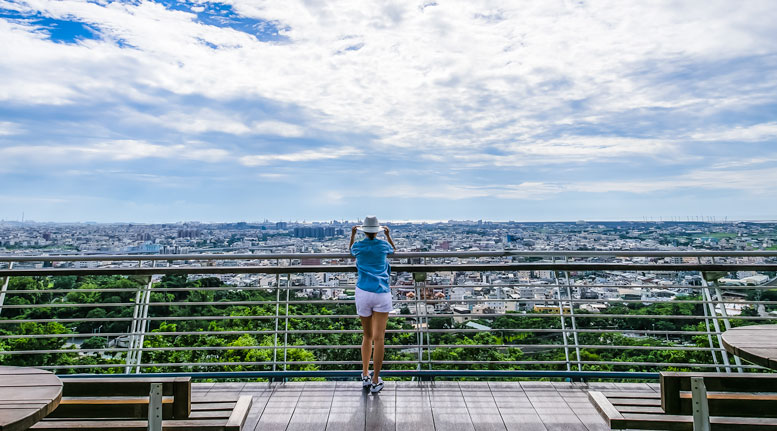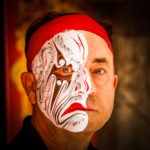 A Canadian, Rick has been resident in Taiwan almost continually since 1988. His book, article, and other writings, on Asian and North American destinations and subjects—encompassing travel, culture, history, business/economics—have been published widely overseas and in Taiwan. He has worked with National Geographic, Michelin, APA Insight Guides, and other Western groups internationally, and with many local publishers and central/city/county government bodies in Taiwan. Rick also handles a wide range of editorial and translation (from Mandarin Chinese) projects.