Mud Smearin' and Flower Gazin' Fun in Chiayi/Tainan
TEXT / STEVEN CROOK
PHOTOS / CHEN CHENG-KUO

The Chianan (Jianan) Plain in southwest Taiwan is one of the island's key agricultural regions. So named because it is divided between Chiayi County, Chiayi City, and Tainan City, the plain is dotted with small towns, between which there are fields of rice, corn, pineapples, and other crops. About 30 km from the coast, the flat, farmer-friendly land begins to morph into hills, and it was to this appealing corner of the country that we recently ventured.
Our route from Chiayi City to the hot-spring resort of Guanziling was far from direct – there was half a dozen scenic spots we wanted to take in – yet the total distance was barely 50 km. In other words, self-driving tourists following in our footsteps won't have to spend valuable sightseeing time behind the wheel. Those getting around on a rented scooter needn't wear themselves out, and cyclists able to tackle gradients can do it in a single day.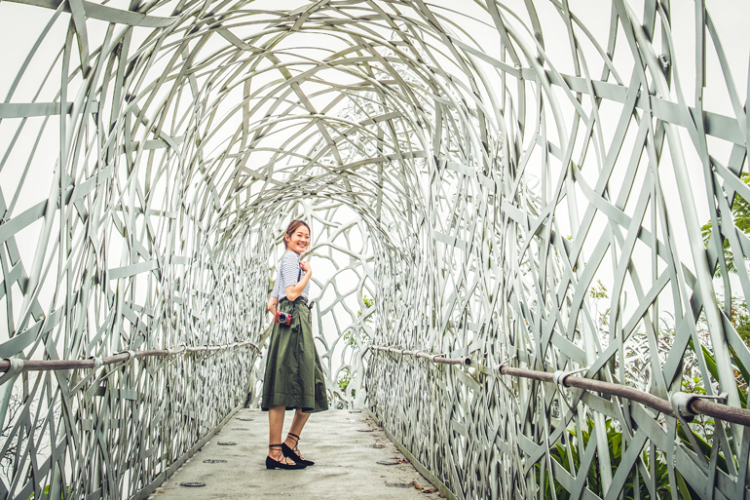 Chiayi City
With a population of 270,000, Chiayi City is too small to have a metro system. What's more, the local bus network isn't very comprehensive, so visitors tend to get around on foot, by taxi, or by bicycle. Some local hotels provide bikes for guests to use.
Our first destination was the best known of Chiayi's three botanical gardens. What's variously called the Chiayi Botanical Garden, Shanziding Botanical Garden, or Chiayi Arboretum, located about 3km east of Chiayi Railway Station, has been a research center since its establishment in 1908. With the adjacent Chiayi Park – of which more in a moment – it forms the city's largest "lung." Some people come here to jog, others to let their children or pets blow off some steam. If you're at all green-fingered you'll enjoy identifying the various mahogany, sandalwood, and rubber trees, all of which are labeled in English as well as Chinese.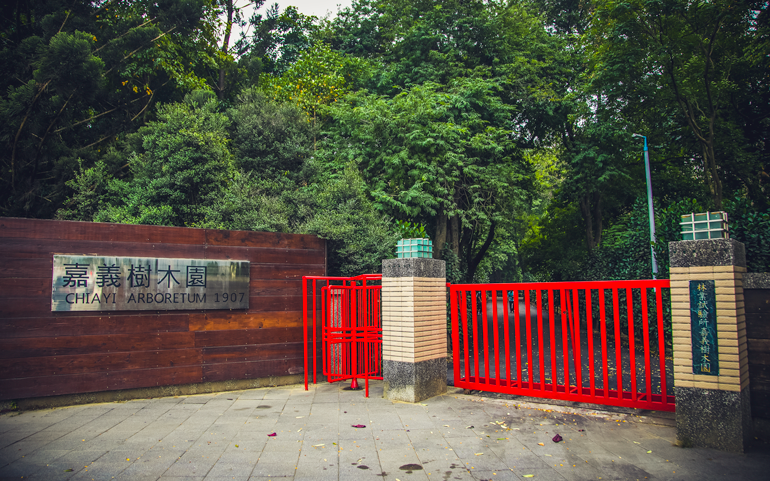 In addition to being a fine place for a picnic, Chiayi Park contains two very different structures of interest. The Sun-Shooting Tower (open 9am to 5pm, Wednesday to Friday; until 9pm on Saturday and Sunday), is the tallest building on this side of the city. If the sky is clear, it's worth buying a ticket (NT$50) to the observatory on the tenth floor so you can gaze westward across the city and inland toward the two reservoirs that were also on our "to do" list. Facing time constraints on this busy travel day, rather than head up to the tower's top, we walked over to a sublime single-story building less than 100m away.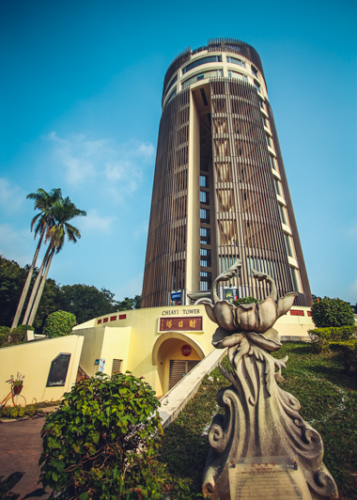 During the 1895~1945 period of Japanese colonial rule, Chiayi Park was the location of a major Shinto shrine. Much of the shrine complex was demolished after World War II, but the building now called Showa J18 (open 8am to 5pm, Tuesday to Thursday and Sunday; until 8pm on Friday and Saturday) was pressed into service as a storeroom, an office, and then a museum. Its current name is a reference to the year it was built – the 18th year of the reign of Japanese Emperor Showa, 1943.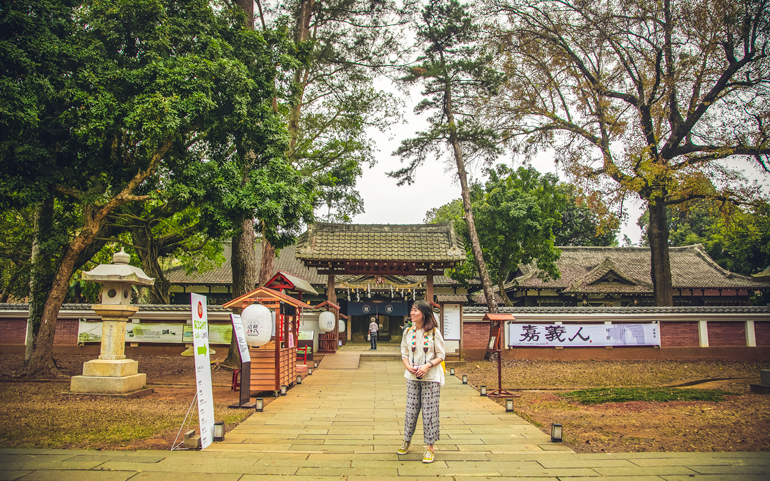 Showa J18 houses a very pleasant café, and several rooms have displays about the building's history. Admission is NT$50 per person, but this can be redeemed against purchases, so buy a coffee and study this heritage gem carefully. It's absolutely gorgeous, inside and out.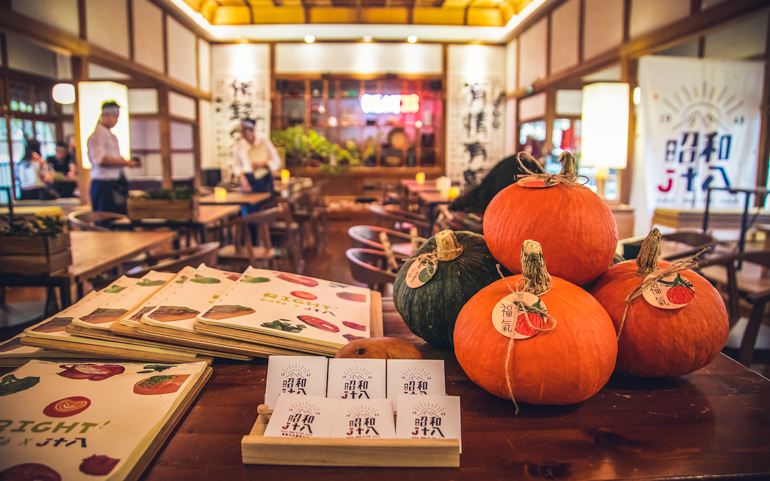 Next, we drove east on County Highway 159A to the Lantan Reservoir. "Lantan" can be translated as "Orchid Lake," but you're unlikely to see any orchids around here. The name actually alludes to a legend that the reservoir was created by the Dutch back in the 17th century when they controlled Tainan and its hinterlands for a few decades (the "Lan" in the name is the second character of the Chinese name for Holland).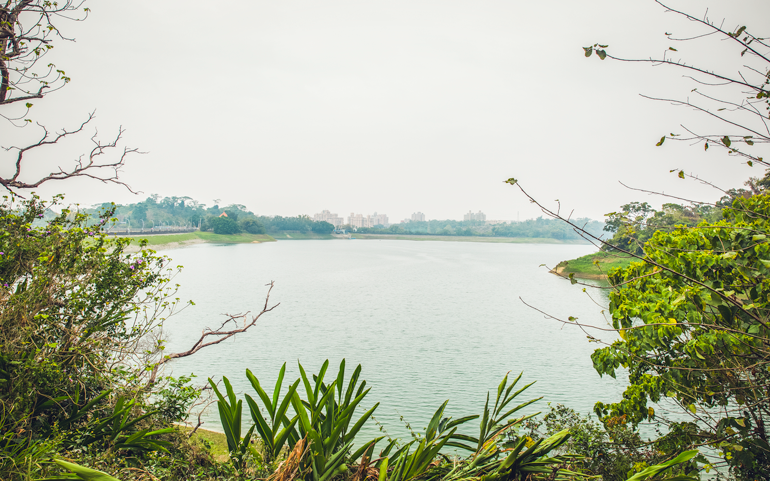 A favorite spot for taking photos is Rippling Moonlit Talk, an imposing piece of public art near the reservoir's southernmost point. To create it, artist Wang Wen-chi shaped, twisted, and combined countless pieces of aluminum. From one angle it will have you thinking of a cocoon. From another, you'll be reminded of a magical forest. You can come here at any time of day or night (when it's colorfully illuminated).
The Renyitan Reservoir is both larger and newer than the Lantan Reservoir. Work began on the dam in 1980, and the project was completed in 1987. As with Lantan, it's possible to drive almost the entire way around it if you want to search for the best possible views. Alternatively, do as we did: park at the western end of the dam and go for a stroll to enjoy the scenery from there.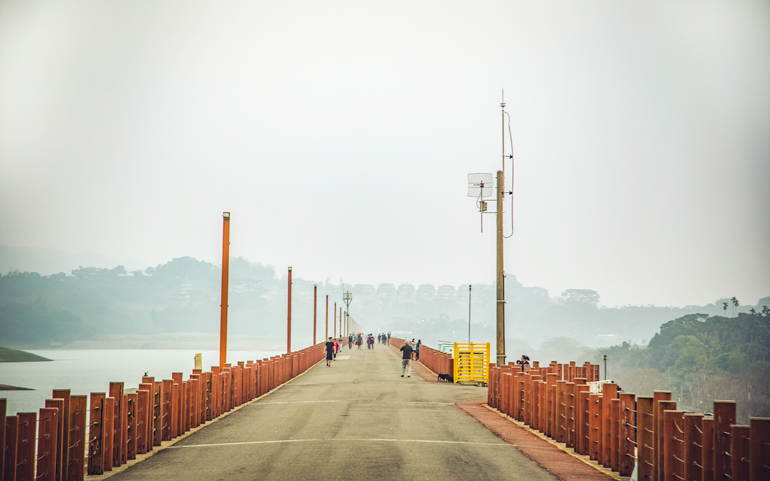 Houbi and Baihe
Immediately south of Chiayi County, delightful rural settlements pepper the Tainan City districts of Houbi and Baihe. One of the best known is Tugou, where art students and local activists have energized an agricultural community in seemingly terminal decline. Over the past decade and a half, they've succeeded in transforming the village into a vibrant community that draws visitors with captivating works of art set amid rural splendor.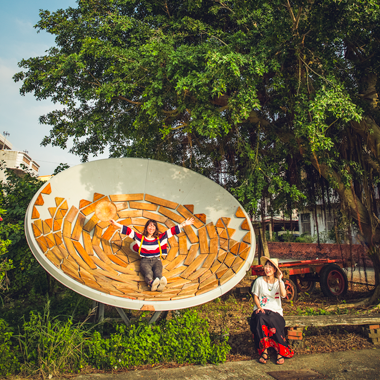 On Saturdays, Sundays, and national holidays, Tugou can be reached from the Xinying Railway Station, Houbi Railway Station, or central Baihe by taking the Yellow 6-1 bus. There are eight services per day in either direction.
The same bus route will get you very close to another of the area's attractions. The ideal time of year to visit the Linchupi Kapok Tree Road is mid-February to mid-March, when the neighborhood's straight-trunked Bombax ceiba (red silk-cotton) trees explode with flowers. In addition to the orange-red canopy crowning the trees, the ground becomes littered with large five-petal flowers. There's no reason not to pick up a few of these if you're so moved, to decorate your hotel or homestay room for a day or two.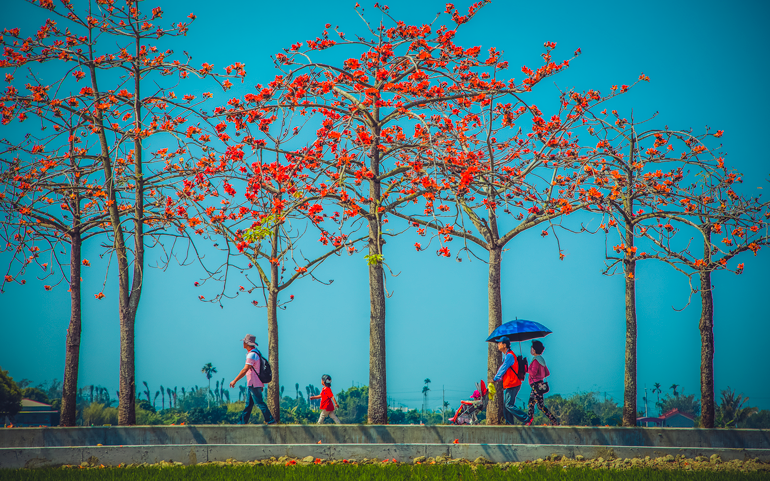 Rural Taiwan has every conceivable shade of green, and the cherry and peach blossoms that enliven numerous hill-country locations add pink and white to the palette. But few places on the island offer such vivid and fiery colors as Linchupi, so it's no wonder people come here in the thousands.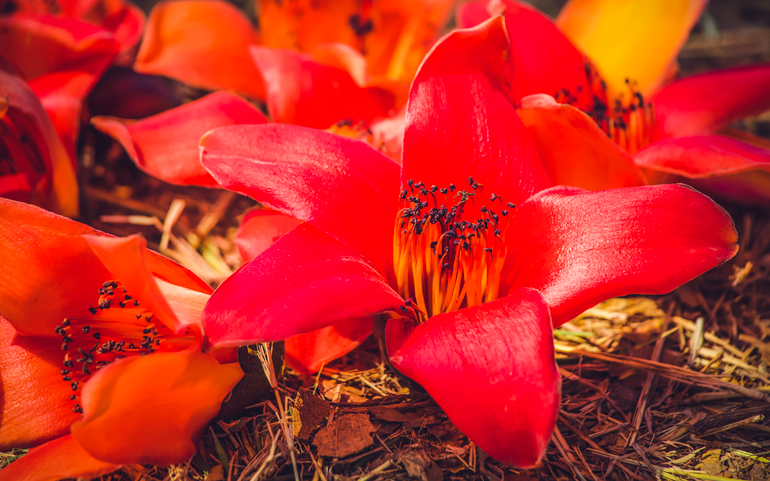 If you're driving or riding, look for Tainan Road 90 and keep going until you reach the kilometer mark that reads "4" (a white number on green background, below the road number). At peak times traffic controls are imposed; visitors are encouraged to park in designated lots, then walk a short distance.
If you arrive in this part of Tainan a few months too late for the springtime kapok-tree floral bloom, your next option is enjoyment of Baihe's other floral attraction. The district is famous for its lotus ponds, and the delicate pink flowers of these aquatic plants are the center of attention throughout the summer.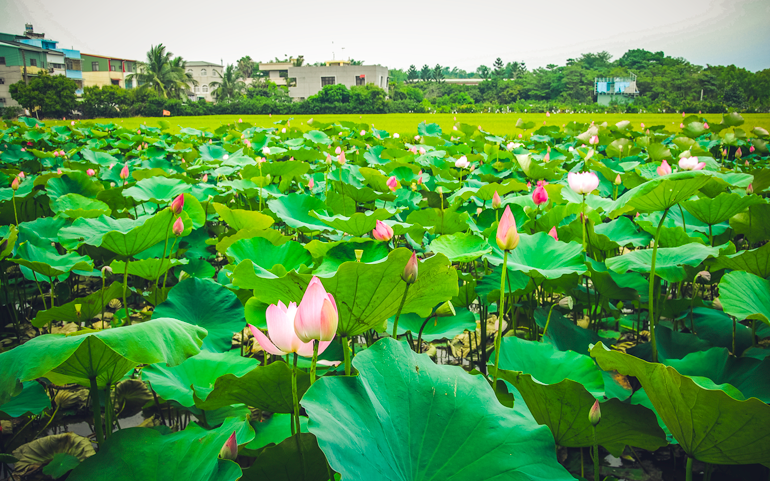 Like agriculturalists the world over, the farmers of Baihe are practical folks who wouldn't think of cultivating lotuses for aesthetic reasons alone. If you explore the local Taiwan cuisine, you'll discover why the Indian lotus has become a crop of significance hereabouts. Sliced lotus roots are sometimes served in salads, and they are also sometimes stir-fried or pickled. Oven-baked lotus-root chips are said to be healthier than potato chips. Lotus seeds are also edible.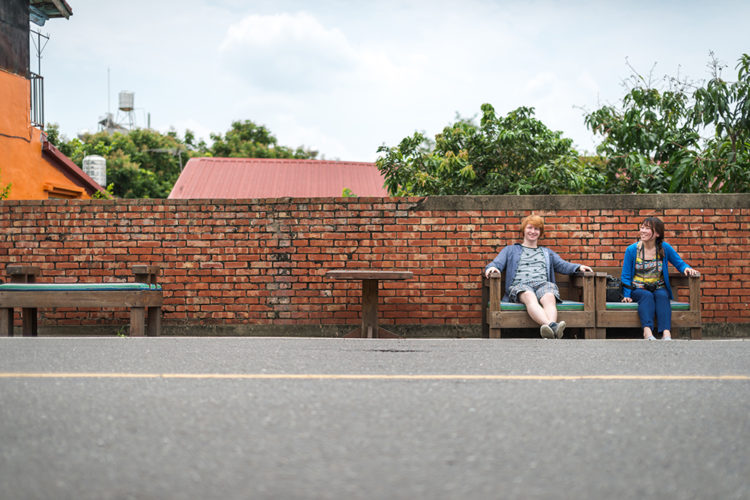 Guanziling
Driving from Baihe's ponds to Guanziling takes a mere 20 minutes or so. This village, part of Baihe District, is around 270 m above sea level. It is one of Taiwan's oldest hot-springs hotspots.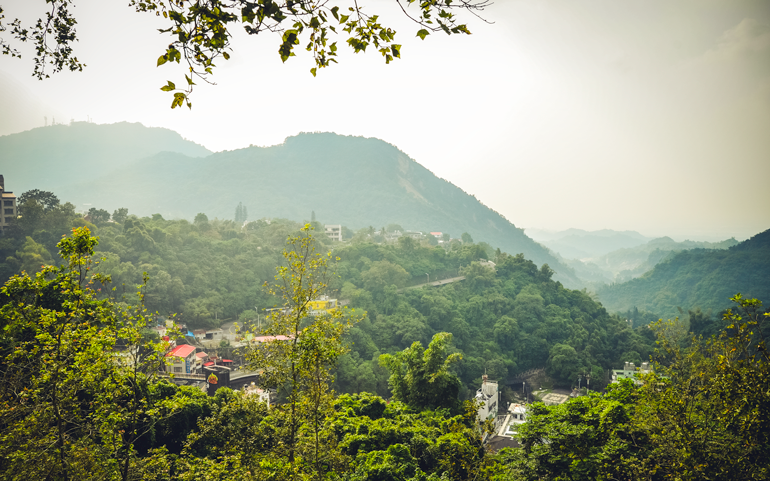 People started coming here to soak when the hot spring was developed as a health resort by the Japanese in 1902, and they continue to arrive in large numbers, especially during the cooler months. Other resorts may have swankier hotels, or a greater range of eating options, but Guanziling is almost unique in having famously muddy alkaline sodium bicarbonate water.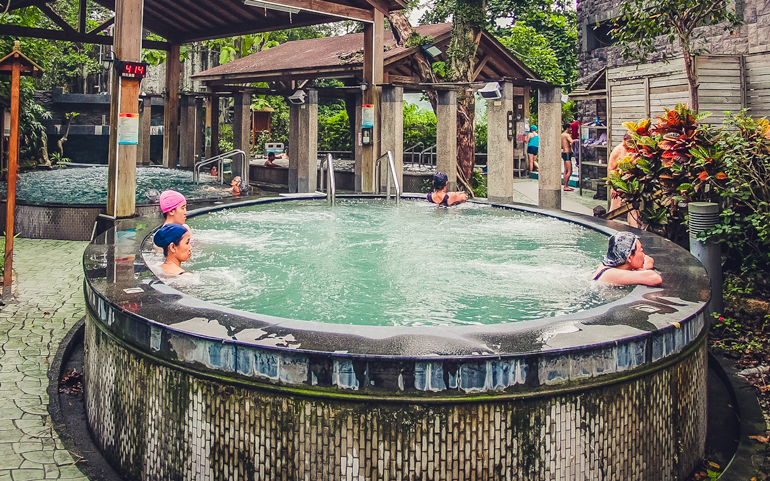 The mud particles are very fine, so they don't rub like beach sand. They're also believed to confer a variety of health and beauty benefits on those who linger awhile in the grey water and – this is important – don't wash off the silt as soon as they emerge from the baths.
Getting a tan is easy in Taiwan's sunny south, and some people think that having one implies you labor outdoors. Consequently, many Taiwanese aspire to a pale complexion. During your stay, you'll see a constant stream of ladies who think the minerals in the Guanziling mud can whiten skin going all out with the silt.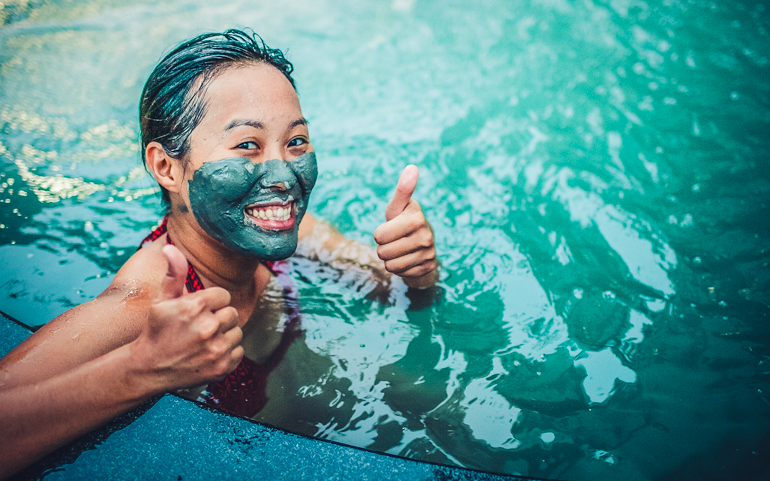 If you'd like to smear yourself with natural sludge, but don't plan to stay overnight, head to a local inn equipped with a public pool, such as the 79-room Toong Mao Resort Hotel. Toong Mao has both indoor pools (one for each gender; swimsuits must not be worn) and outdoor bathing facilities (swimsuits required). At both, you'll find wooden pails of hot-spring mud by the pools, so you can cake yourself so thoroughly you'll look like a swamp monster!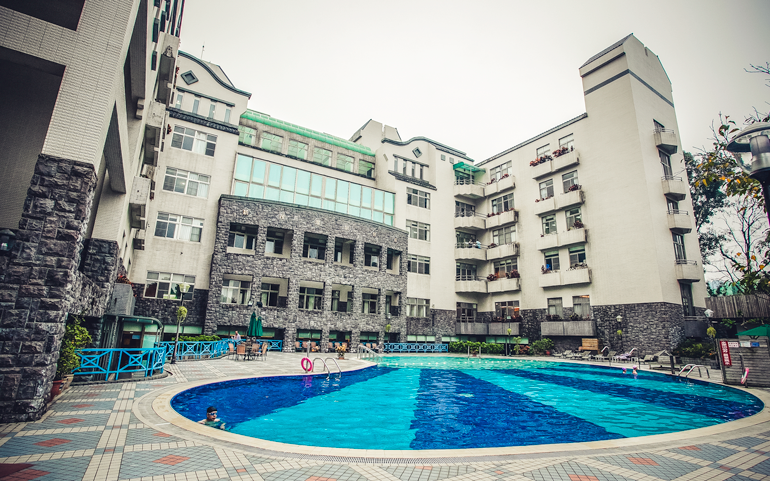 Toong Mao Resort Hotel (統茂溫泉會館)
Add: No. 28, Guanziling, Guanling Borough, Baihe District, Tainan City
(台南市白河區關嶺里關子嶺28號)
Tel: (06) 682-3456
Website: www.toongmao.com.tw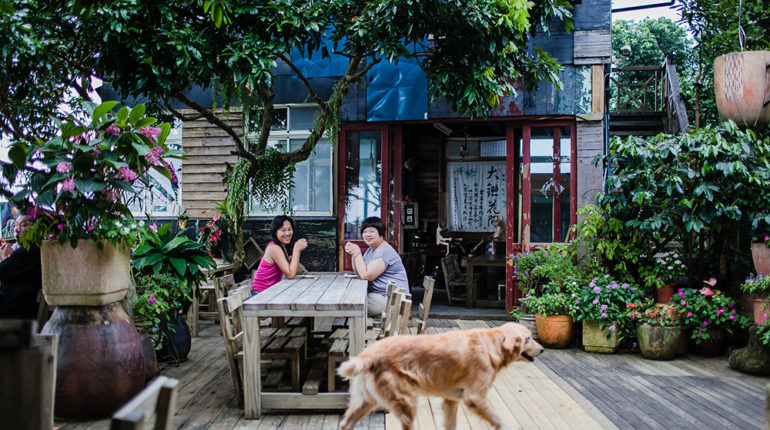 Getting Around
If Guanziling is your main objective, there's no need to rent a vehicle. From central Baihe, the Yellow 12 and Yellow 13 buses make a total of 17 runs to Guanziling per day. Other public-transportation options for tourists include the bus no. 7214 service from Chiayi Railway Station via central Baihe (11 departures per day) and Tourist Shuttle 33 (four per day; Fridays, Saturdays, Sundays, and national holidays only). The latter takes a circuitous but useful route from Xinying Bus Station to Guanziling, stopping at THSR (Taiwan High Speed Rail) Chiayi Station, the National Palace Museum Southern Branch (south.npm.gov.tw), and Houbi Railway Station (considered one of Taiwan's finest surviving colonial-era station buildings), as well as central Baihe.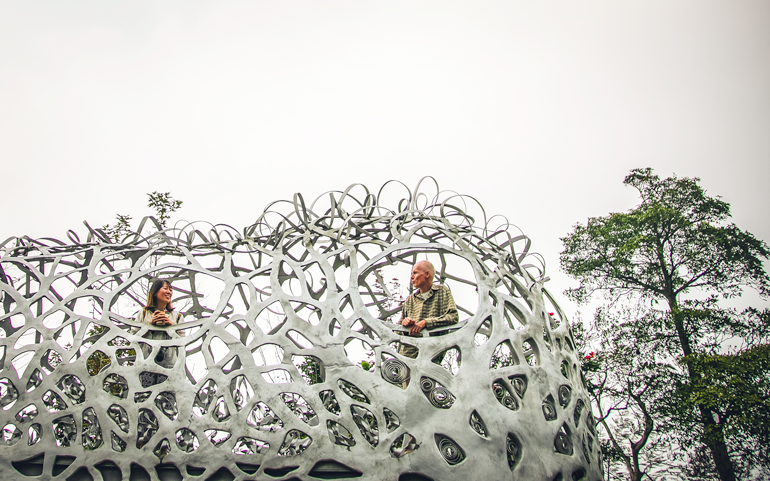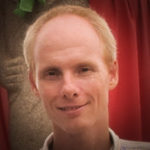 Steven Crook, who grew up in England, first arrived in Taiwan in 1991. Since 1996, he's been writing about Taiwan's natural and cultural attractions for newspapers and magazines, including CNN Traveler Asia-Pacific, Christian Science Monitor, and various inflight magazines. He's the author of four books about the country: Keeping Up With The War God (2001), Dos And Don'ts In Taiwan (2010), Taiwan: The Bradt Travel Guide (2010), and A Culinary History of Taipei: Beyond Pork and Ponlai (2018)
http://crooksteven.blogspot.com
http://bradttaiwan.blogspot.com