Surf and Turf with Indigenous Influences
TEXT / RICK CHARETTE
PHOTOS / ASKA CHI

There is a hot-spring resort area at the mouth of a deep valley way down south just off the East Coast, Pacific rollers within view in one direction and rugged mountains in view in the three others, where an enticing combination of health- and spirit-uplifting vistas, mineral soaks, and fine cuisine awaits. Let's head to Zhiben.
A land of islands fertile with natural landscapes of deep beauty that just happens to be located on the geologically busy Pacific Rim of Fire, Taiwan has a richness of mineral springs and hot-spring resorts that – adjusting for country size – rivals that of Japan. Many of its hundred-plus hot-spring locations have been developed into resort areas, with many of these in fact originally developed by the Japanese around the turn of the 20th century after they had decided to dip their toe in the international colonial-powers game and had settled in for a spell of Taiwan rule.
The Japanese people's love of hot-spring soaking and refined hotel/inn outings was transferred to the good people of Taiwan, and in the years after the Japanese packed up their things and headed back home for good in 1945, a distinctive Taiwanese hot-spring culture took shape.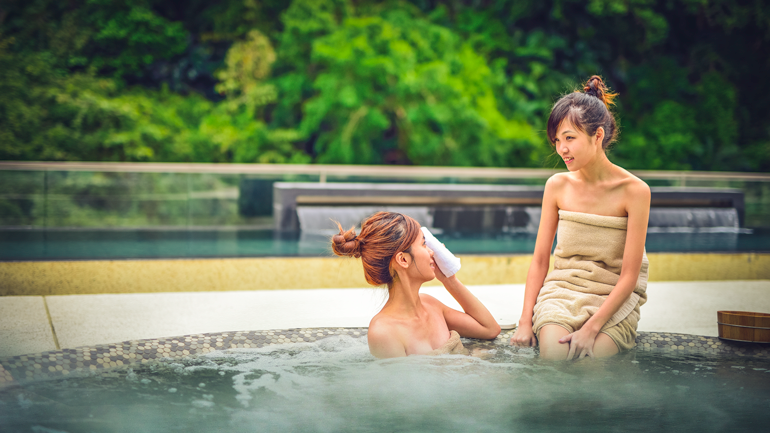 In recent years the Taiwan Tourism Bureau (TTB) has been working closely with hot-spring enterprises, encouraging the upgrading of facilities and services to international level and the creation of holistic experiences encompassing the dual pleasures of the best in soaking and most cultivated of culinary experiences. The culinary emphasis is on health-enhancing fare that celebrates the finest local produce, from sea and land.
Last year the TTB, in cooperation with the Chinese Gourmet Association, ran the first-ever Taiwan Top Ten Hot Springs awards competition, with a focus on fine hot-spring cuisine. A total of 14 hot-spring hotel restaurants in two categories, Banquet Dishes and Set Meals, were awarded gold medals based on these criteria: Taste and Creativity, Localness and Culture, Health, Speed and Quality, and Management. In this issue we visit two winners located in the Zhiben Hot Springs resort area, just south of the small East Coast city of Taitung. The name Century Hotel is the newest in the Zhiben hotel/inn community, while the Hoya Hot Springs Resort & Spa is among the most venerable.
Note: Both hotels offer gratis shuttle service to/from the nearby Zhiben Railway Station and the Taitung Railway Station, 25 minutes away.
Century Hotel – Century Shabu Shabu Restaurant
Zhiben's resort area has an outer and inner area. The former is at the entrance to a long, deep mountain valley sculpted by the Zhiben River, which empties into the Pacific coast a kilometer away. The latter is just upriver, beyond a riverbend bracketed by steep cliffs.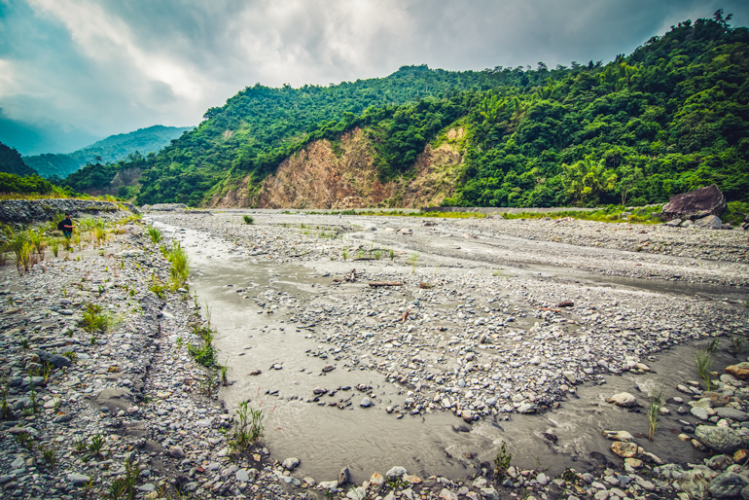 The large Century Hotel, in the outer area, stands behind the main resort road running beside the river. Built just five years ago, everything inside still has the feel of spanking-newness. In the common areas the décor theme is predominantly light-color stone and woods, to blend in with the natural surroundings, river before and cliff behind.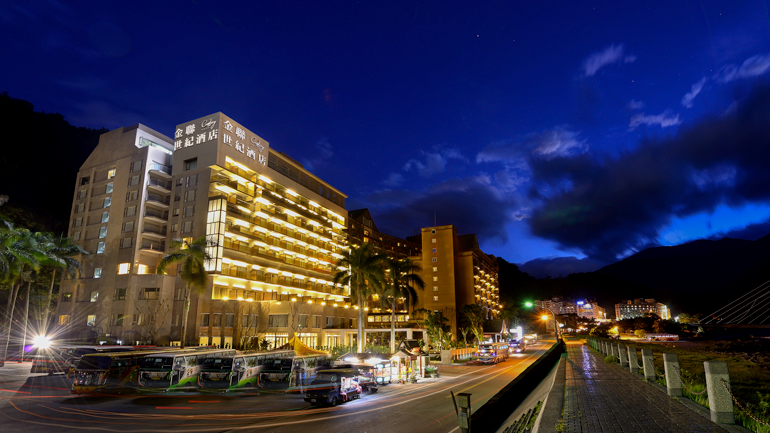 There are two room types: Scandinavian modern and Japanese with tatamis. Key facilities – there are far too many to list in full – include a hot-spring swimming pool, fitness center, reading/entertainment center, bicycle rental, and four restaurants, serving Chinese, Japanese, and mixed Chinese/international buffet fare. The crowning jewel is literally on the hotel's crown, the rooftop Sky Hot Spring House, delivering wonderful views of river, mountains, and sea before, vine- and tree-covered clifftop behind, and ever-changing skies above.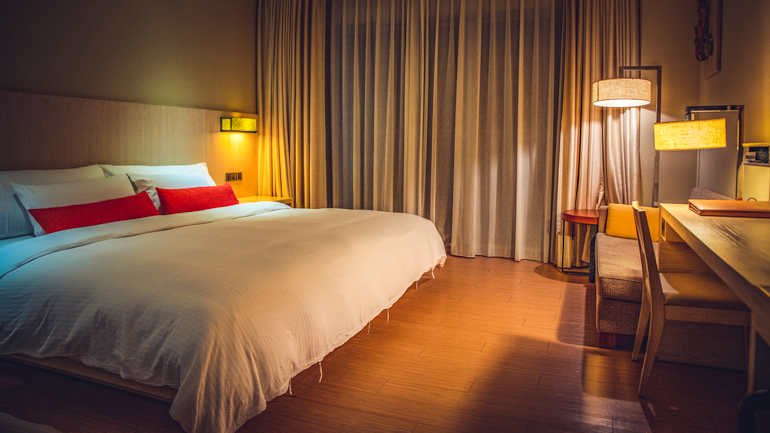 The hotel's head chef is Yan Ming-chuan. His special hot-spring shabu shabu set meal, served in the plush Century Shabu Shabu restaurant, won Set Meals gold in the 2018 Taiwan Top Ten Hot Springs awards competition. It is built around quintessential Taitung County food ingredients. Yan grew up in small Hualien City, to the north on the East Coast, and is prized among other area chefs for his intricate knowledge of regional edibles, notably local seafood and items used by the region's native peoples.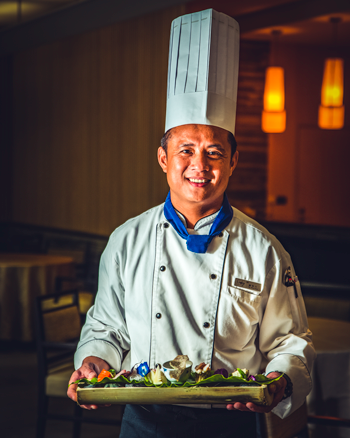 "For decades Zhiben was a party town," he says, "because we were the only game in town. The road before us was lined at night with vendor stands, streaming with people. Taitung City was sleepy, with little nightlife, and tourism development along the coast and up in the East Rift Valley was limited. All that has changed, dramatically, and to keep people coming we're working together to brand Zhiben as an upscale bathing/dining destination. The focus is on a sophisticated, genteel health experience, not a party experience."
The Century Hotel, says Yan, is the only hotel in the Taitung region serving shabu shabu. This is done in honor of Zhiben's Japanese hot-spring culture roots, and because Yan feels shabu shabu is a particularly relaxing, convivial, healthful, and invigorating post-soak experience – i.e., "the Japanese got it right."
Your meal starts off with a "canoe" topped with a line of appetizers. The canoe is a mini-log cut in half, with a shallow hollow, evoking the oceangoing canoes of the Yami (aka Tao) tribe on Taitung County's Orchid Island.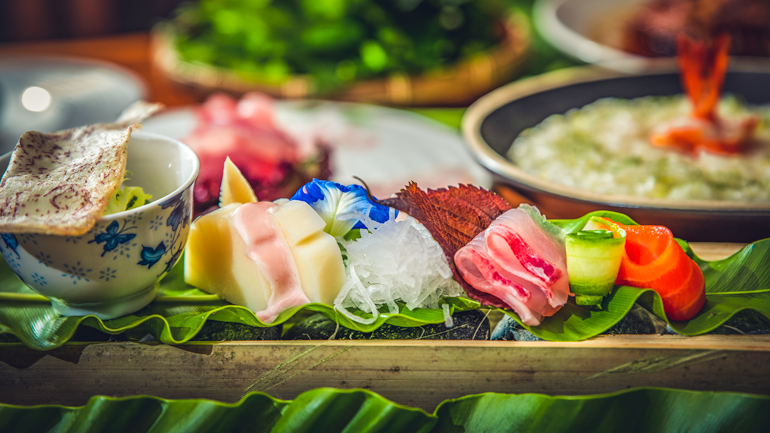 There are too many unique creations to list, but two are extra-special taste adventures. One is purple sweet-potato paste infused with lemon juice and plum juice. The sweet potato is a Taiwanese farm icon. Another is steamed-egg paste mixed with Taiwan red quinoa, topped with a slice of shrimp and daylily stalk. Quinoa was grown in South Taiwan indigenous villages in quantity in days past. Today, mountainsides covered in orange daylilies are an iconic East Coast tourist attraction (flower buds and stalks used in soups, etc.).
The platter of fresh shabu shabu ingredients contains two particularly unusual items. One is jiao cai, the leaves of a high-mountain white mugwort varietal used in indigenous cuisine, which taste vaguely like spinach with a hint of bitterness. The other is a creation by Chef Yan that looks like a pirate's small doubloon-filled pouches: minced pork with miso wrapped in beancurd-skin pouches.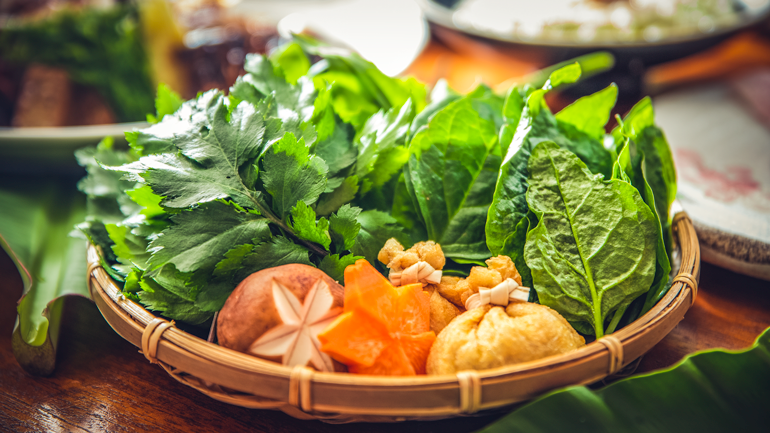 A platter of fresh-cut assorted sashimi is also served. The great super-fecund Kuroshio Current thunders by the East Coast, delivering marine-life riches like a conveyor belt. Yan himself does the seafood purchasing at local-harbor auctions. Selections are arranged around a centerpiece of filefish sculpted in the shape of a rose.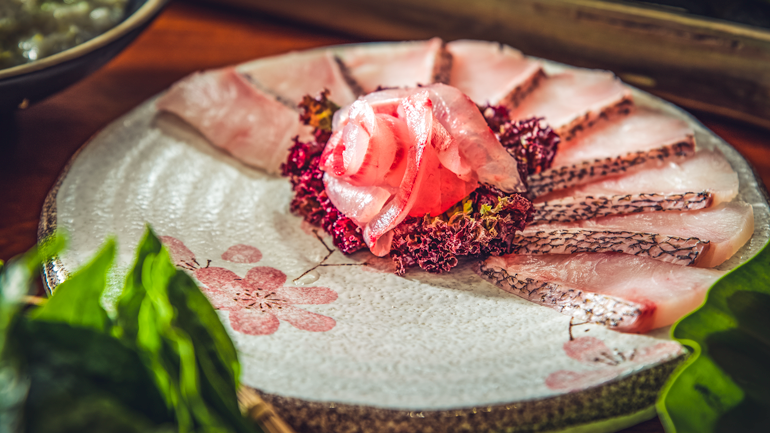 The third main dish is red-snapper head with Shanghai-style hongshao sauce.
After the shabu shabu ingredients have been eaten, the delicious soup is used to create a risotto at the table, mixed with steamed egg and topped with shrimp and ground seaweed.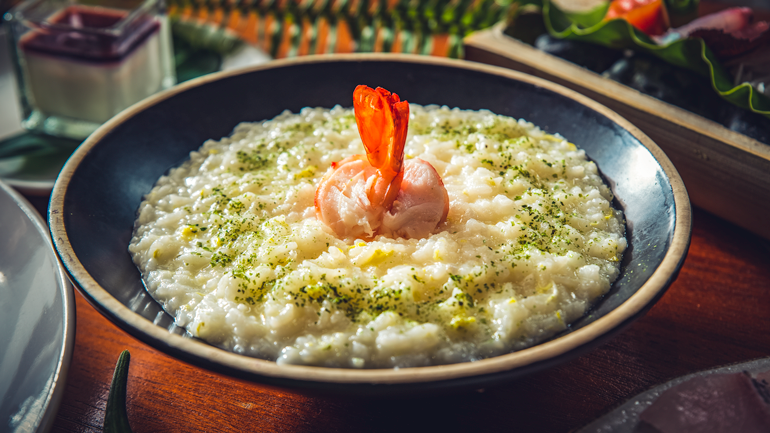 Dessert comes as a duo. One is milk pudding topped with roselle sauce. The milk from Taitung's Chulu Ranch is renowned island-wide and roselle is used in numerous different ways in indigenous cuisine. The other is dragonfruit, widely grown locally, wrapped in jiao cai.
Note: Main dishes are served banquet-style; portions are adjusted according to the number of set meal diners at table.
Century Hotel
(知本金聯世紀酒店)
Add: No. 30 Longquan Rd., Beinan Township, Taitung County
(台東縣卑南鄉龍泉路30號)
Tel: (089) 515-688
Website: centuryhotel.com.tw
Hoya Hot Springs Resort & Spa – HOYA Restaurant
The Hoya Hot Springs Resort & Spa, one of Zhiben's most prestigious names, is the Century Hotel's next-door neighbor. Its facilities include an outdoor spa, individual private hot-spring rooms, children's play area, games room (chess/mahjong), and the HOYA restaurant (breakfast/dinner), serving Chinese and Western fare. Rooms are European modern in styling, and there are special family rooms.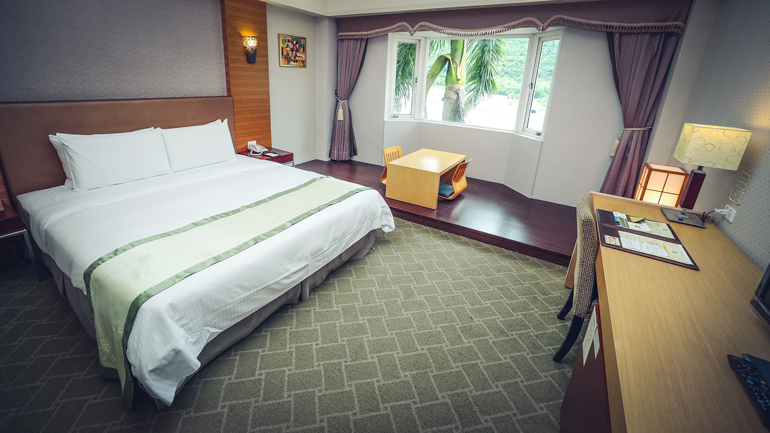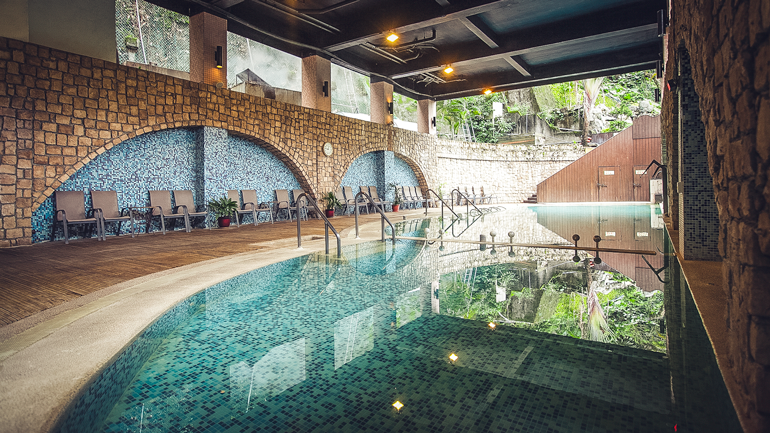 The head chef is Zhou Sheng-jie. His special hot-spring banquet won Banquet Dishes gold in the 2018 Taiwan Top Ten Hot Springs awards competition. As with the shabu shabu dining described above, Zhou's emphasis is on celebrating the local region's unique produce. Unlike the Century Hotel award-winner, his feast's focus is more on Taitung's "turf" than its "surf."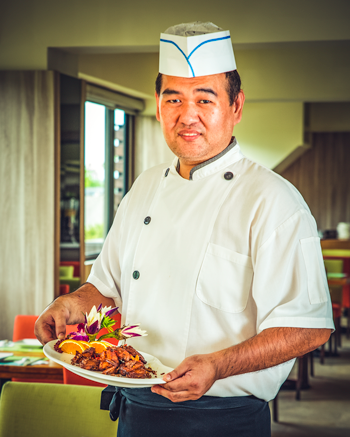 The chef is from the southwest city of Kaohsiung, which has a reputation as a broad-shouldered industrial powerhouse, and after visits over the mountains to Taitung County in days past he decided to move both career and life here. He loves the scenery, the friendliness and relaxed approach to life of local folk and, as a chef, the great variety and purity of Taitung kitchen-art ingredients. His banquet has 10 courses, designed for a table of 10 – too many to describe in full here, so a condensed selection of "best of the delicious best" is requisite.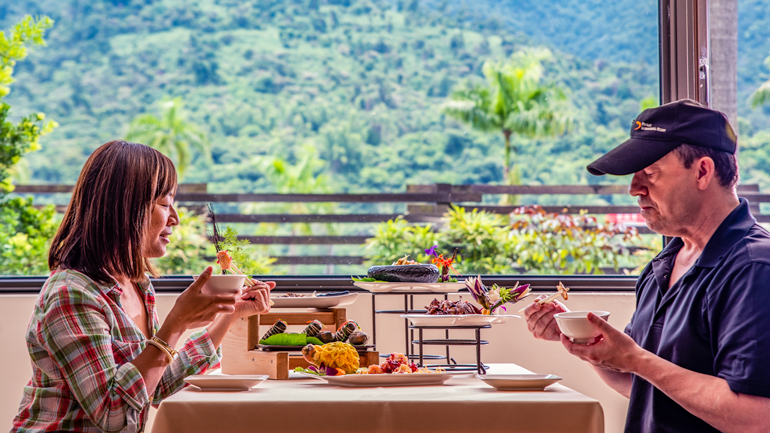 "I very much enjoy experimenting with the tremendous range of edible options that Taitung produces," says Zhou. "It is said that the different local indigenous peoples 'observe and eat what the small birds eat'; i.e., safe for birds means safe for humans. I often confer on creative pairings with the Century Hotel's Chef Yan, our recognized local wise man in indigenous-cuisine and marine edibles."
Zhou prepares his drunken chicken, a Chinese classic, with Honey Red Oolong tea; Red Oolong was developed in Taitung.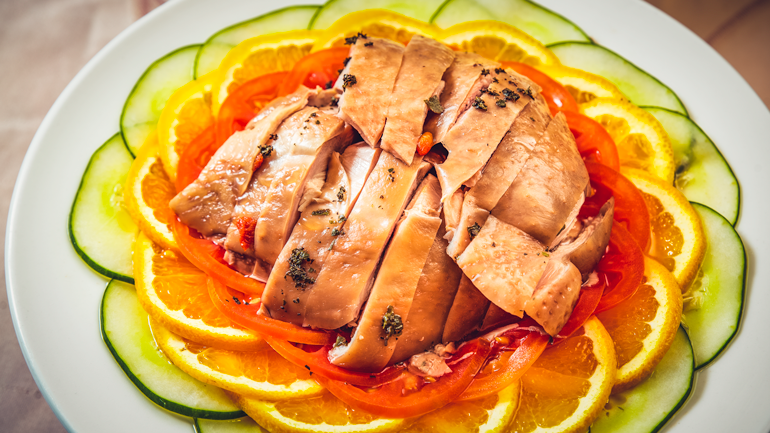 The grilled wild turtledove is prepared with a red-quinoa sauce; indigenous hunters have traditionally caught turtledoves using ingenious snares set up in bushes along mountain paths.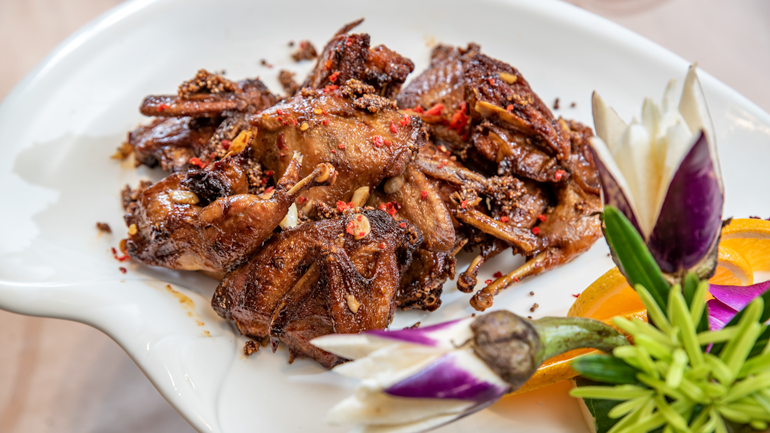 Coral shrimp finds a heavenly pairing with a Zhou-recipe "secret" roselle sauce; as described above, roselle is a common indigenous-cuisine ingredient.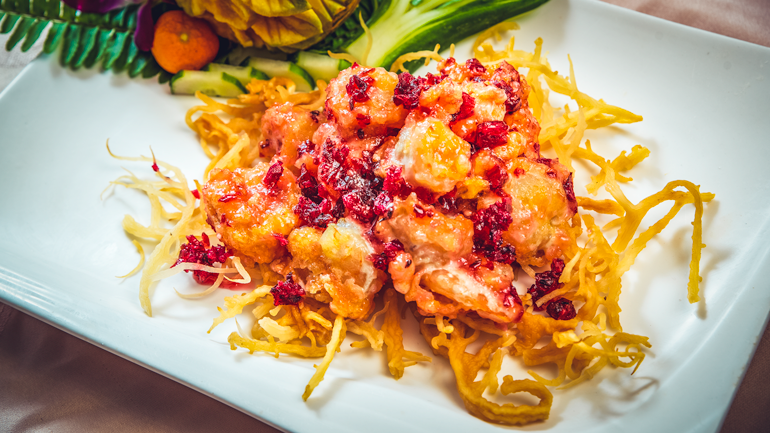 A-bai, an indigenous classic, is a type of tamale/dumpling made with millet and such seasonings as mountain cinnamon, wrapped in edible Liavilu leaf.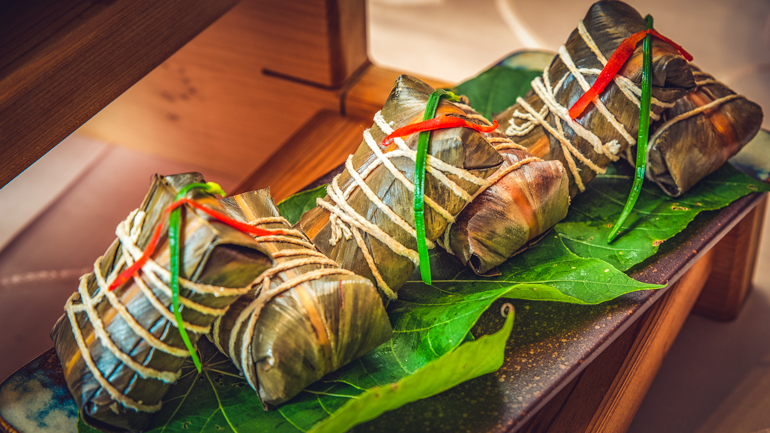 Just before a dessert of seasonal fruits comes a hearty soup made with pork back ribs, Chinese dates, and gac fruit; the high-mountain fruit, used by native folk, is available locally only at a few restaurants.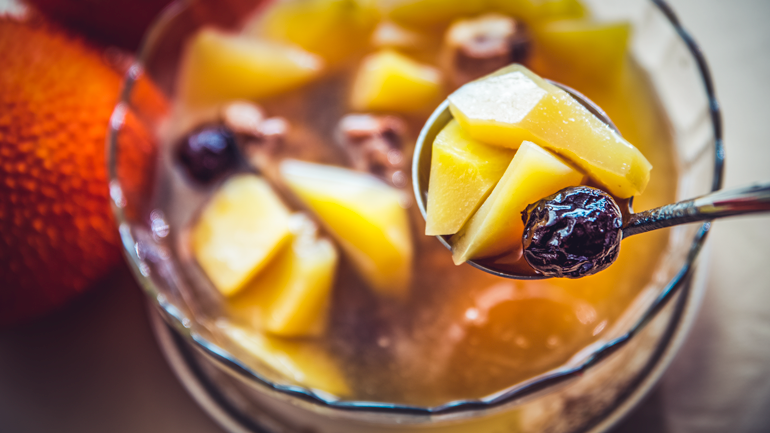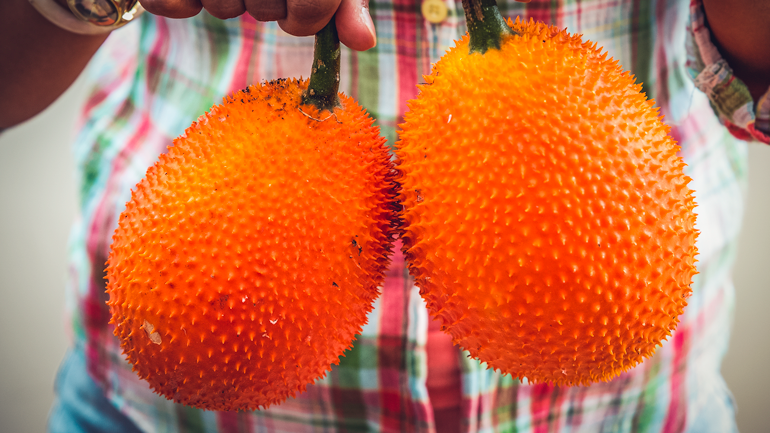 Note: Zhou states that the three most popular dishes from his hot-spring banquet are the chicken, shrimp, and a-bai, and that three can be ordered a la carte by diners not choosing the banquet: the chicken, shrimp, and soup.
Hoya Hot Springs Resort & Spa
(富野溫泉休閒會館)
Add: No. 16, Longquan Rd., Beinan Township, Taitung County
(台東縣卑南鄉龍泉路16號)
Tel: (089) 510-510
Website: www.hoyaresort.com.tw/springs/?lang=en
Travel in Taiwan has been reporting on competition winners throughout this year, highlighting different resort enclaves in each issue, concentrating on those most popular with international travelers. Check out our back issues at issuu.com/travelintaiwan.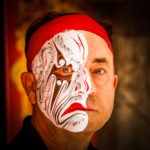 A Canadian, Rick has been resident in Taiwan almost continually since 1988. His book, article, and other writings, on Asian and North American destinations and subjects—encompassing travel, culture, history, business/economics—have been published widely overseas and in Taiwan. He has worked with National Geographic, Michelin, APA Insight Guides, and other Western groups internationally, and with many local publishers and central/city/county government bodies in Taiwan. Rick also handles a wide range of editorial and translation (from Mandarin Chinese) projects.