Live the Bohemian Life, At Least for a Few Days
TEXT / RICK CHARETTE
PHOTOS / ASKA CHI

The Donghe Township experience: A little surfin', a little beach action, a little sunrise watchin', a little café loungin', a little outdoor live-music listenin', a little indigenous-culture and Taiwan heritage explorin', a little indigenous arts and crafts shoppin', a little barbecuin', and a whole lotta kickin' back.
To get a picture of Donghe Township, on Taiwan's East Coast in Taitung County, think of a slice of mountain-backstopped Hawaii coast transported to the Far East. The township has become a little bit of a Bohemian Mini United Nations over the past two decades. You'll come across open-faced pizza joints, bakeries, and guesthouses run by Western expatriate refugees from Taiwan's big cities. Cafés, surf shops, and guesthouses are often run by members of the local indigenous tribes. In addition, you'll likely see groups of young Japanese, all decked out in surfer dude paraphernalia, heading out to and back from "surfari" expeditions hunting down the best waves. And of course Han Taiwanese are involved in all of the above. This is a superb getaway destination if you've a need to escape the busy urban world.
The Surfing Scene
Surfing has become more popular in Taiwan over the past two decades, and Taitung County has emerged as the place to go, with Donghe in turn emerging as surf-central. The township is today home to a number of surf guesthouses (see below).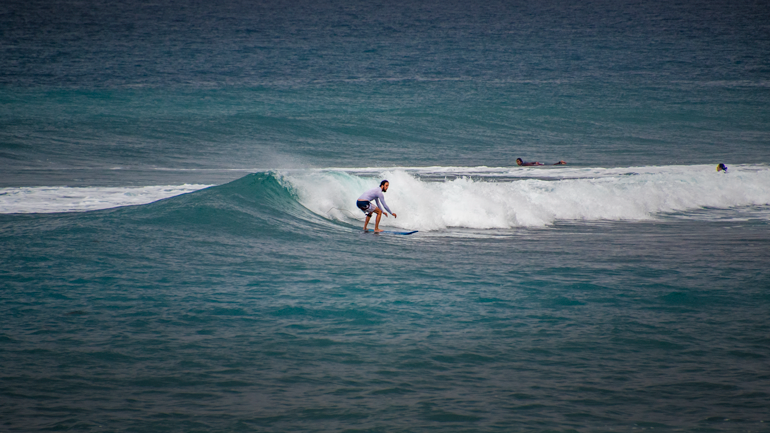 The Doulan Surf Shop, beside coastal Highway 11 in the village of Dulan (often spelled "Doulan" on local signage), provides surfing lessons (beginner through advanced), board sales and rentals, sales of other surfing gear, board repair, and surf tour services. It is run by a friendly husband-and-wife team, both refugees from big city life. He is originally from Taipei, and "used to be very white-skinned," and she is a local Taitung indigenous lass who decided to get back to her roots after a spell in the skies as a flight attendant.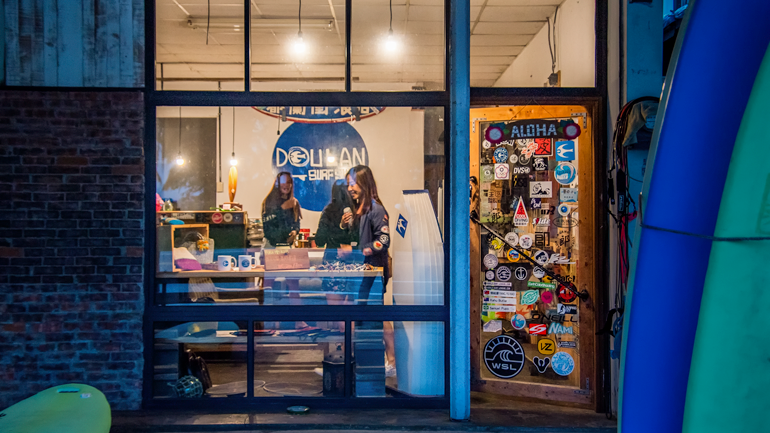 Doulan Surf Shop (都蘭衝浪店)
Add: No. 459-2, Dulan Village, Donghe Township, Taitung County
(台東縣東河鄉都蘭村459-2號)
Tel: 0980-000-476
Facebook: www.facebook.com/doulansurfshop
Jinzun Recreation Area
The prime location for catching the waves is at Jinzun, just south of Donghe village. The surfing beach is immediately to the north of Jinzun Fishing Harbor. Just to the harbor's south is the Jinzun Recreation Area beach, on a lovely 2km-long bay, reached from a highway-side parking lot via a well-built 200m-long wood staircase. The steps take you down through tree cover alive with foraging macaques, feeding tongue-missile lizards, and other wild things. Beside the parking lot is the breezy Jinzun Café, its comfy roofed deck a lovely location for ocean viewing. There's a small menu of coffees, teas, refreshing local-fruit juices, and Western-style baked goodies. The parking-lot area is also one of the township's prime sunrise-viewing spots.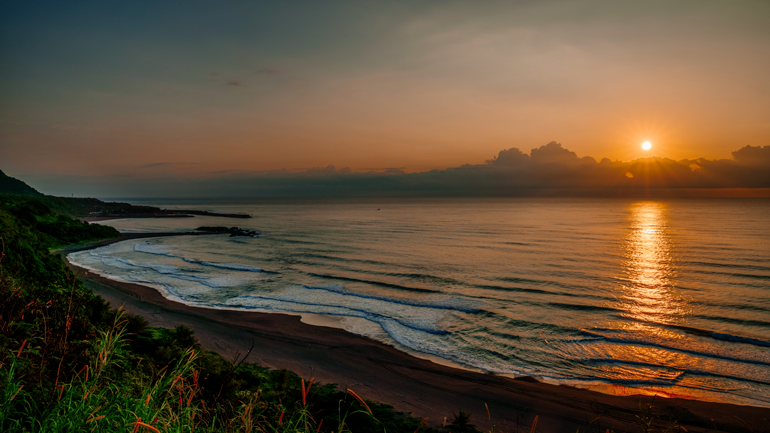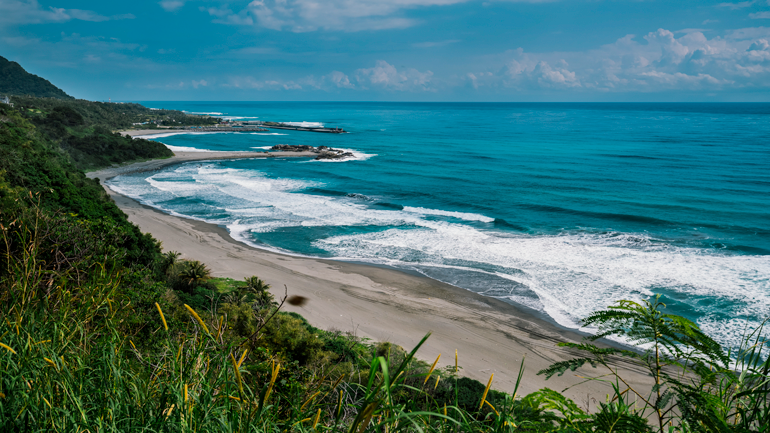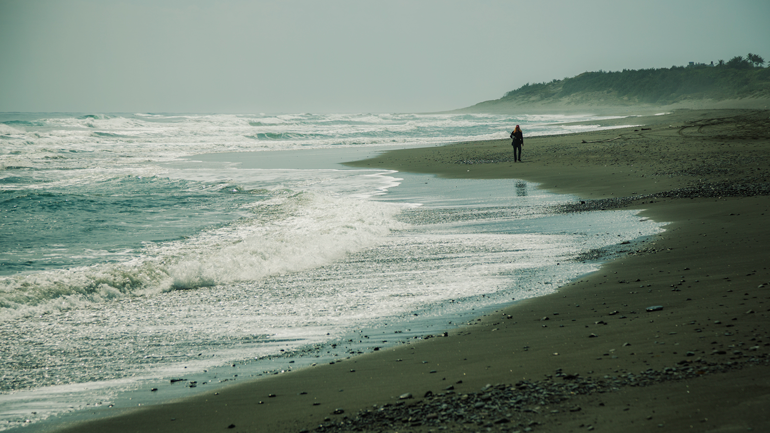 Taiwan's biggest annual surfing event is staged at Jinzun. The Taiwan Open of Surfing (www.taiwanopenofsurfing.org), which draws top-tier names from around the globe, is integrated with the elite Asian Surfing Championships Tour. The ASC rating for Taitung's surfing environment is 4 stars out of 6.
KLOOK:
Mawuku River SUP Experience in Taitung
East Coast Sunrise SUP & Snorkeling Experience in Taitung
Xindong Sugar Factory Culture Park
Dulan's main attraction is the Xindong Sugar Factory Culture Park. The park's sprawling heritage complex of cement-wall buildings was built by the Japanese during their 1895~1945 period of Taiwan colonial rule. Operations ceased in 1991, and today's attraction is a thriving center for cultural-creative ventures. It is located right beside the coastal highway.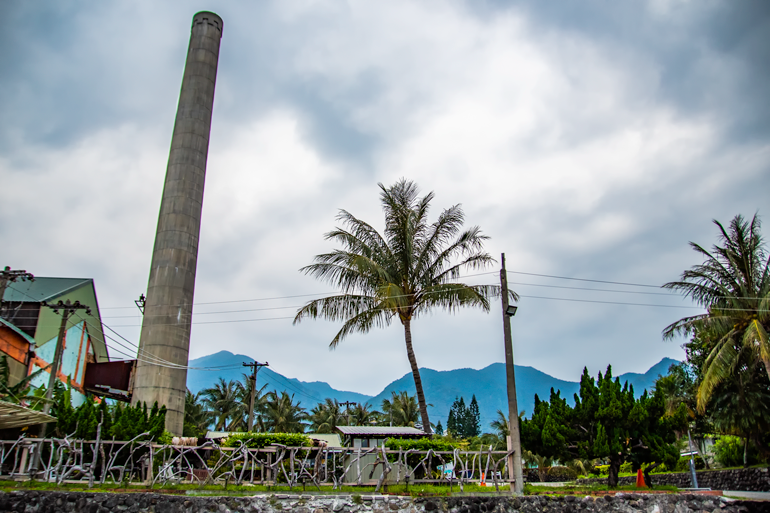 Both local and expatriate artists and craftspeople make use of this oasis of imagination. There are artist workshops and showrooms, with frequent special exhibits, an artsy guesthouse, cultural-creative boutiques, a café, small Taiwanese and Japanese eateries, a quick-food kiosk, and a large driftwood stage. The big stage-area action happens Saturday nights, with free live-music sessions and sometimes dances held. The entertainers include both local and expatriate talent, and sometimes groups from regional countries.
The folksy Good Buy Dulan Shop is in a former administration-office building. Despite its cozy size, a splendid range of goods is stocked, notably handicrafts from 80-plus indigenous artists and craftsworkers, 70% created locally. Choices include such works as indigenous-theme bags with striking embroidery and glass-bead decoration, and hats and apparel made in traditional style from bark (surprisingly soft).
Good Buy Dulan Shop (都蘭好的擺手創藝術小店)
Add: No. 61-1, Dulan Village, Donghe Township, Taitung County
(台東縣東河鄉都蘭村61-1號)
Tel: (08) 953-1702
Facebook: www.facebook.com/goodbuyDulan/
32 Coffee
The rustic-yet-urbane 32 Coffee is located on one of Dulan's sleepy side streets, on higher ground toward the rear of the village; i.e., on the mountain side. The café sits on a grassy lawn, with views of both mountain and ocean. The structure is a bamboo-walled thatch hut built in primeval Amis-tribe style by the young Amis proprietor with the help of village elders. Enjoy savory indigenous fare, silky hand-drip specialty coffees, and fresh-baked Western desserts (3-day advance booking required for dining).
32 Coffee (32鄰咖啡)
Add: No. 274, Neighborhood 32, Dulan Village, Donghe Township, Taitung County
(台東縣東河鄉都蘭村32鄰274號)
Tel: 0973-463-097
Facebook: www.facebook.com/32.coffee/
Dulan Big Yard Barbecue
Taitung's pristine fresh air will invigorate your spirit, and most definitely will invigorate your appetite. When out in the country there's nothing better than sitting down to a good barbecue, and in Donghe Township there's perhaps no more appetizing place to do so than the Dulan Big Yard Barbecue. It's located beside the coastal highway diagonally across from the sugar factory complex.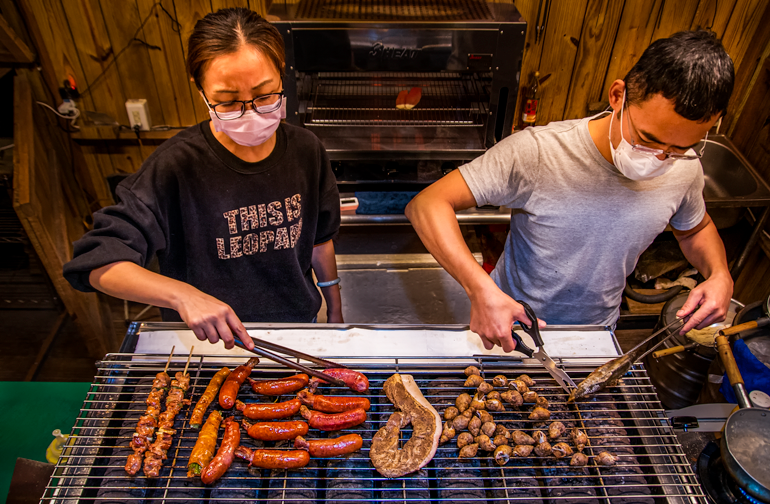 This is an outdoor party place. Entering through the tall gate, you see that you've indeed entered a very "big yard." In the foreground, amidst a grove of shade trees, is this operation's BBQ-restaurant area. A wooden open-faced hut that looks like a crab shack you might come across by a Louisiana bayou stands amidst the trees. Order at the counter, then await delivery at one of the alfresco tables, or choose one of the tables in the large open-sided tent. The atmosphere is especially appealing at night, under twinkling stars, when the white lights liberally strung between the trees come on, generating a festive mood.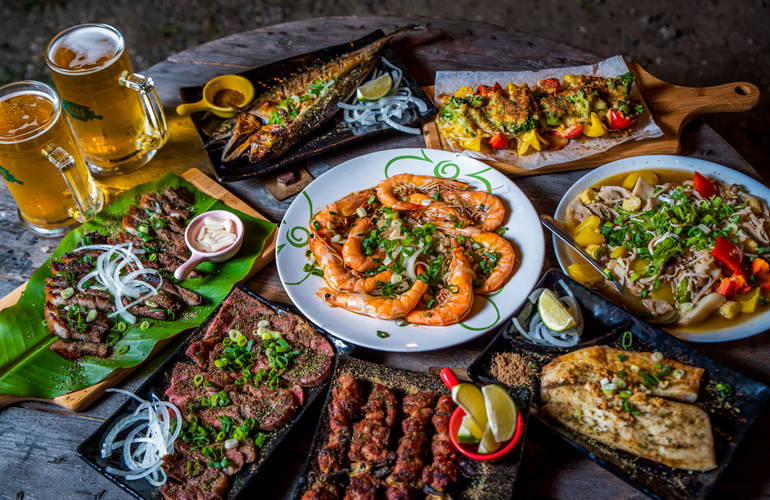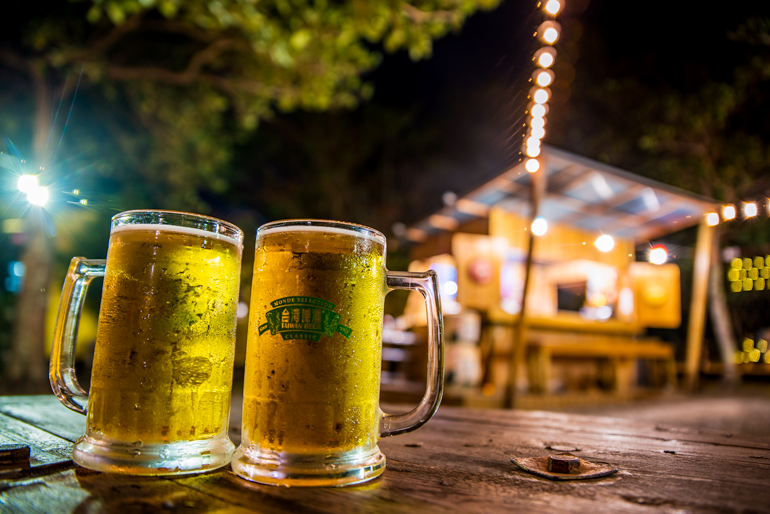 The menu is extensive (with English provided), displaying much that will make both surf-lovers and turf-lovers happy. Note that it is the seafood selections that most excite the palates of most Asian diners. There are surf/turf options that will be more familiar to BBQ aficionados from Western lands, such as short ribs, chicken thigh, sausage, and salmon steak, but make good use of the opportunity to try delicacies that make the eyes of Taiwan BBQ devotees water with joy, such as snapper chin, salmon belly, salted pork belly, pork intestine, and pork neck. And of course, the ice-cold draft beer and Japanese sake that flows from the order shack helps the food go down even better, and spirits soar even higher.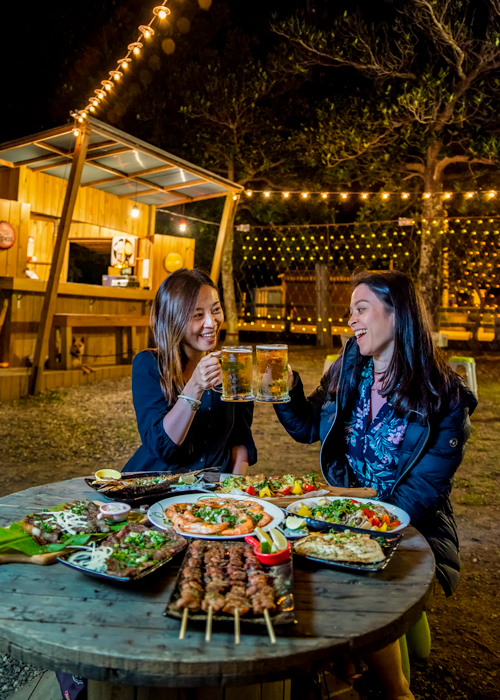 Dulan Big Yard Barbecue (都蘭院子大BBQ海鮮燒烤)
Add: No. 40-2, Dulan, Donghe Township, Taitung County
(台東縣東河鄉都蘭40-2號)
Tel: 0938-529-681
Facebook: www.facebook.com/smashing1126/
Low Pressure Guest House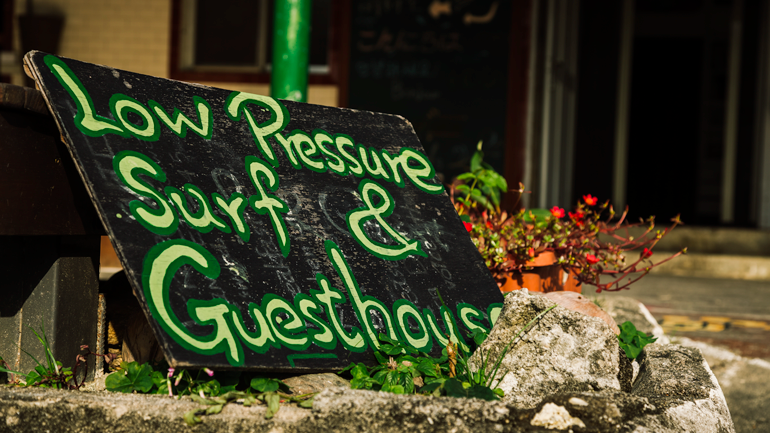 East Coast tourist numbers have increased in recent years as a result of better train service (more and faster trains) and easier driving (mountain tunneling in southern Yilan County/northern Hualien County to quicken and safen the coastal-highway drive from the north). The number of guesthouses has concomitantly also bloomed. Most a have very distinctive character, reflecting the eclectic personalities of their owner-operators. The Low Pressure Surf & Guesthouse is a wonderful – and extremely popular – example. The owner-couple are self-described "surf bums-cum-entrepreneurs." She is a member of the Bunun tribe, he a transplanted Japanese.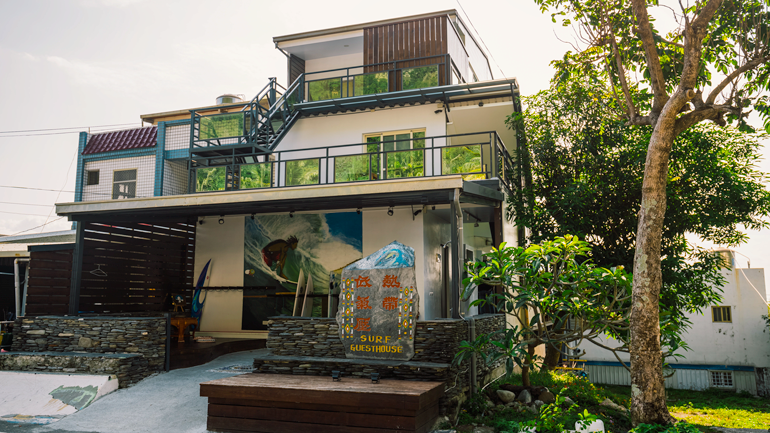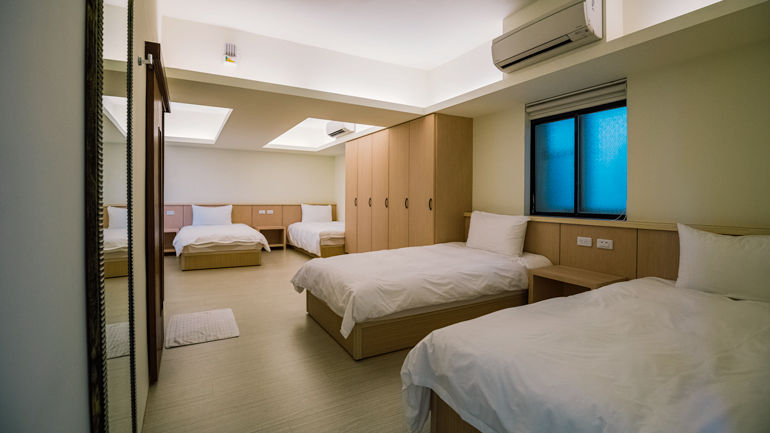 Located in Donghe village just off and visible from Highway 11, it opened in 2007, the village's first guesthouse. A laid-back, funky spot, it's made of three separate houses, one an original home now transformed, the other two purpose-built for guesthouse use. The husband provides guide services for surfing outings and teaches beginner classes (fees for both); full gear is available for rent or purchase. The simple guestrooms are tastefully designed and furnished, and the original building has an irresistible open-air bar/café patio with a street-facing counter. The delicious menu is Western-theme heavy, but two recommended local-theme meals are the BBQ Pork Aboriginal Set Meal and BBQ Mackerel Aboriginal Set Meal.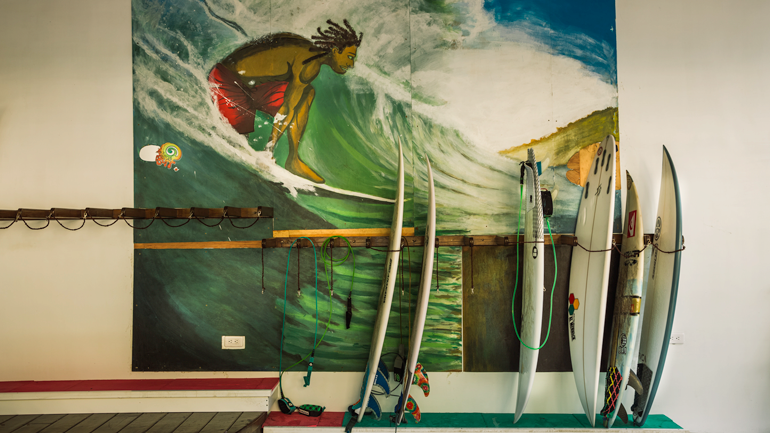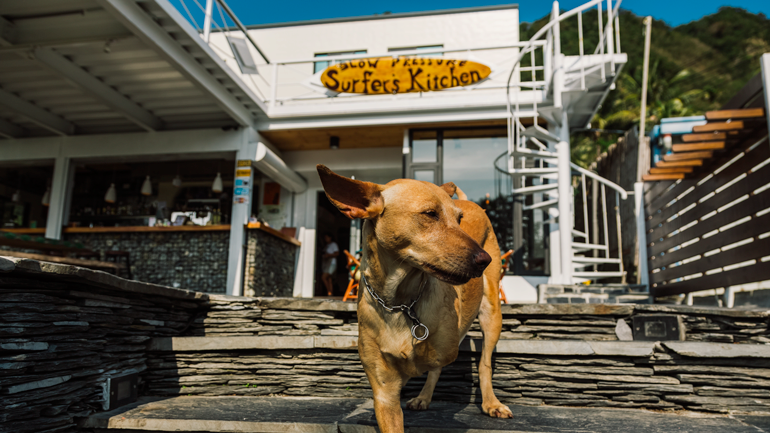 Low Pressure Guest House (熱帶低氣壓衝浪民宿)
Add: No. 108, Nan Donghe, Donghe Township, Taitung County
(台東縣東河鄉南東河108號)
Tel: (089) 896-738
Website: www.easttaiwan-surf.com/
Places to Stay in Donghe (booking.com)
Getting To/Around Taitung
There are daily Taipei-Taitung flights and regular train runs to/from Taipei and Kaohsiung, including express trains. A cluster of Taiwan Tourism Bureau-vetted car/scooter rental outfits are located around the Taitung airport and train station; visit the Tourism Bureau website (www.taiwan.net.tw). For those not self-driving, check out the Taiwan Tourist Shuttle service's East Coast Line (www.taiwantrip.com.tw).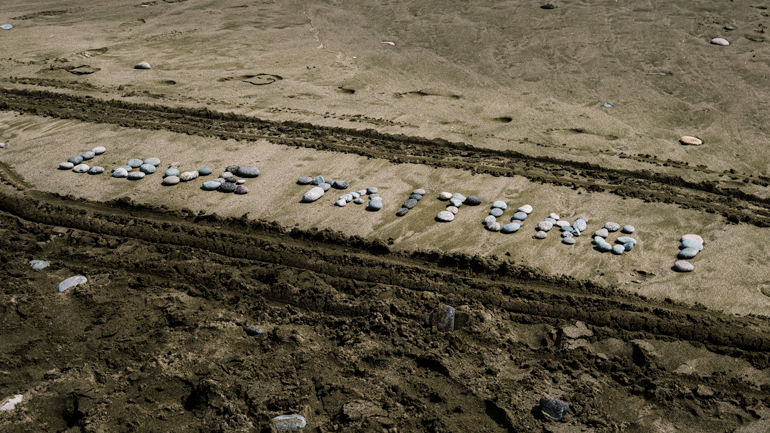 Also read:
Sun, Sea, and Scenery along TAITUNG'S Coast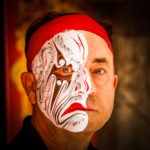 A Canadian, Rick has been resident in Taiwan almost continually since 1988. His book, article, and other writings, on Asian and North American destinations and subjects—encompassing travel, culture, history, business/economics—have been published widely overseas and in Taiwan. He has worked with National Geographic, Michelin, APA Insight Guides, and other Western groups internationally, and with many local publishers and central/city/county government bodies in Taiwan. Rick also handles a wide range of editorial and translation (from Mandarin Chinese) projects.