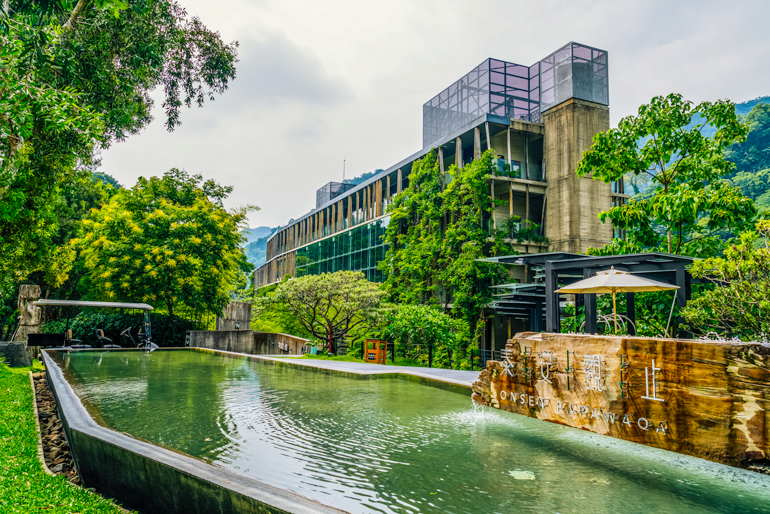 Onsen Papawaqa
The Onsen Papawaqa in Tai'an, Miaoli County, is a forceful work of modernist architecture directly overlooking the Wenshui riverbed. Its grey-hue exposed-concrete exterior walls, proudly and boldly showcased, echo the colors of the exposed cliff rock on the valley's opposite side. Inside, two additional interior-décor elements are wood and stone, also chosen to echo the surrounding natural environment.
The key attraction here is, of course, the hot-spring soaking. Each room faces the river through floor-to-ceiling glass, with a window-side Japanese-style in-floor stone-slab tub. "The extensive public-area spa facilities are outside the main building; there are separate nude bathing areas for males and females, a non-nude mixed bathing area, and a wonderful cool-temperature narrow swimming pool that runs the entire main building's length between building and riverside bluff-edge." The evening starry-sky viewing is scintillating. In the midst of all this is a friendly, breezy thatch-roof open-air bar.
Both restaurants, on the 5th and 6th floors (the top floors), have eyrie-like views of the river before and mountain behind. The complimentary Chinese/Western buffet breakfast is taken in the 5th-floor Running Water Restaurant, which has a laddered spatial design evoking the river's cascading waters. Lunch and dinner are served in the 6th-floor Flying Cloud Restaurant; the cuisine is Chinese, with strong Hakka and indigenous infusions, along with Western elements. Locally sourced ingredients are stressed. The Dongpo pork and sesame-oil chicken are especially good. (Rooms start at NT$7,500)
Onsen Papawaqa (泰安觀止溫泉會館)
Add: No. 58, Yuandun, Jinshui Village, Tai'an Township, Miaoli County
(苗栗縣泰安鄉錦水村圓墩58號)
Tel: (037) 941-777
Website: www.papawaqa.com.tw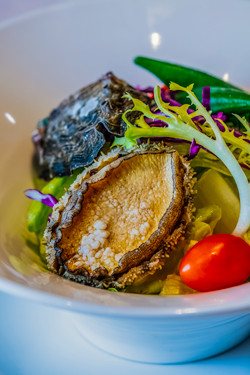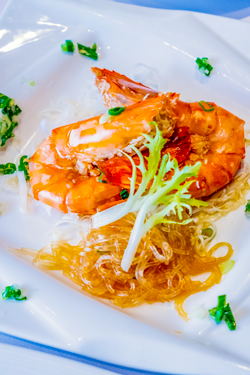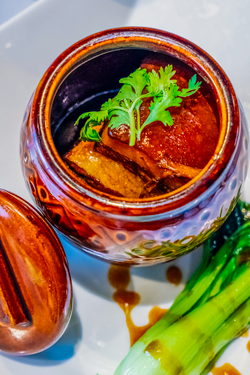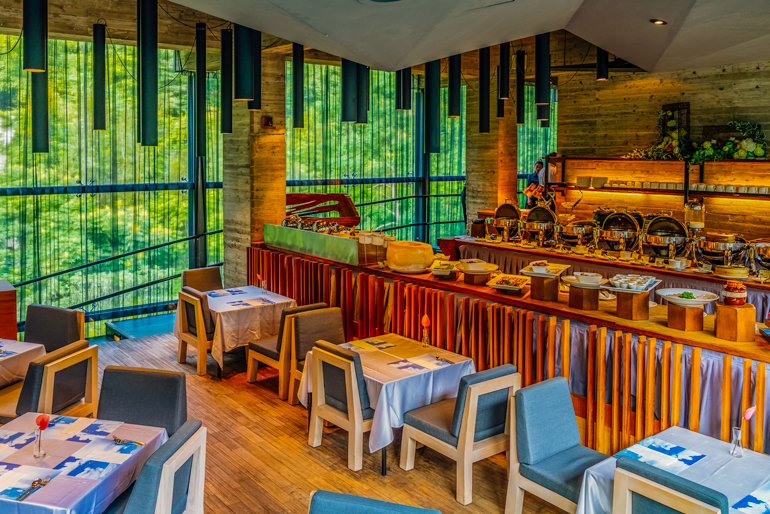 Buffet breakfast at Running Water Restaurant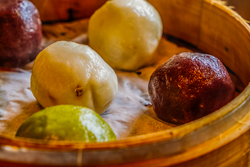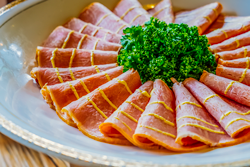 Another hotel we enjoyed
The Silks Place Taroko at Tianxiang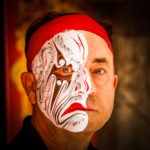 A Canadian, Rick has been resident in Taiwan almost continually since 1988. His book, article, and other writings, on Asian and North American destinations and subjects—encompassing travel, culture, history, business/economics—have been published widely overseas and in Taiwan. He has worked with National Geographic, Michelin, APA Insight Guides, and other Western groups internationally, and with many local publishers and central/city/county government bodies in Taiwan. Rick also handles a wide range of editorial and translation (from Mandarin Chinese) projects.