Guanshan (關山)
Guanshan rice is renowned far and wide and tasty Guanshan railway lunchboxes should not be missed when traveling through by train. The paddy fields here take on a different appearance through the four seasons. Cycling, strolling through Guanshan Water Park or wandering around the small town are the best ways for visitors to experience Guanshan's beauty.
Getting There: From Guanshan Railway Station walk or ride a bicycle to places of interest.
Guanshan Township Loop Bikeway
(關山環鎮自行車道)
The Guanshan Township Loop Bikeway was Taiwan's first dedicated bikeway. The 12-kilometer route circles the town and can be divided into river and mountain sections, offering ever-changing views of riverbanks, fields, and high mountains. The bikeway's starting point is at Guanshan Water Park, which has many bike rental stations nearby. It is suggested that you rent a bike and set off from here.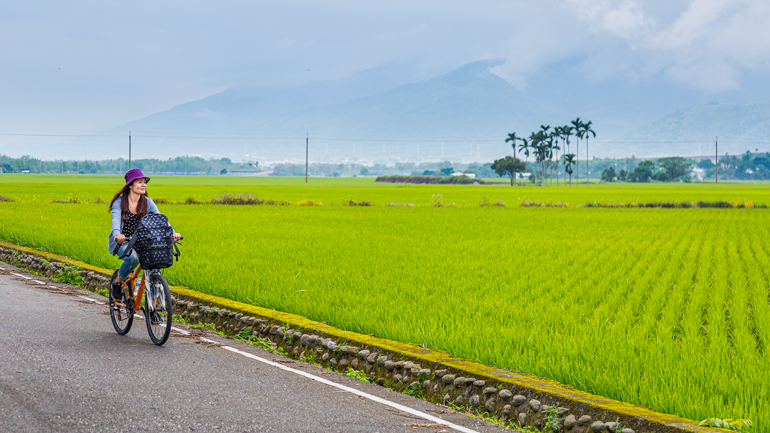 Guanshan Water Park has various water play facilities, a manmade lake, a viewing platform, bird-watching hides, and a fountain plaza. It is especially suitable for water play to cool down in summer. When riding past Hongshi River at the side of the park you can spot cute water buffalo resting by the river. From the highest point on the higher-elevation mountain section, Zongguan Sun Moon Pavilion, you can enjoy a bird's eye view of the natural rural village scenes of Guanshan.
Location: Longsheng Road, Guanshan Township, Taitung County
(台東縣關山鎮隆盛路)
Guanshan Water Park (關山親水公園)
This large park, covering an area of 34 hectares, was Taiwan's first environment-protection park. A waterside space with a wild feel was created using water from Xinwulu River and the abundant supply of groundwater. Here you can have fun playing in the water of a manmade paddling channel, a fountain plaza, and a water play area. The park has a car park, rest area, food vendors, educational displays, and an eco-environment guide service. The main facilities include scenery-viewing and star-gazing platforms and bird-watching hides. One notable feature is the 800-meter band-shaped manmade lake; the banks of the lake are covered in grass, and the trees that provide a hiding place for wild animals are the perfect spot to watch birds and fish. From the scenery-viewing platform, the countryside scenery of Guanshan can be taken in.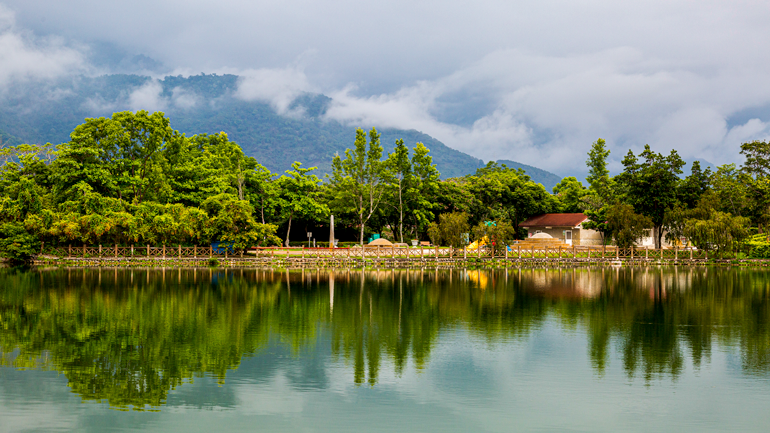 Location: Longsheng Road, Guanshan Township, Taitung County
(台東縣關山鎮隆盛路)
Getting There: Take a train to Guanshan and from the station walk along Longsheng Road for about 15 minutes.
Guanshan Lunchboxes (關山便當)
Both Guanshan and Chishang are well-known rice growing areas in Taitung County. With the East Coast railway line passing through Guanshan, its railway lunchboxes have become renowned far and wide. Located in front of the railway station, Yuanchang Lunchbox is very popular with locals; the simple but delicious taste of the combination of chewy rice, pork slices, sausage, and green leaf vegetables is unforgettable.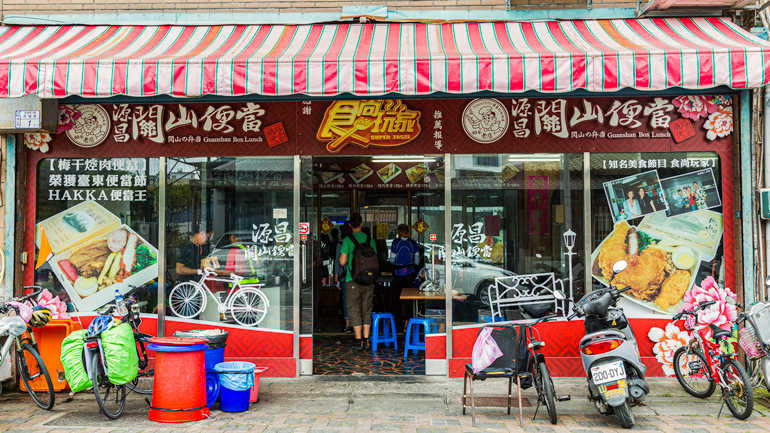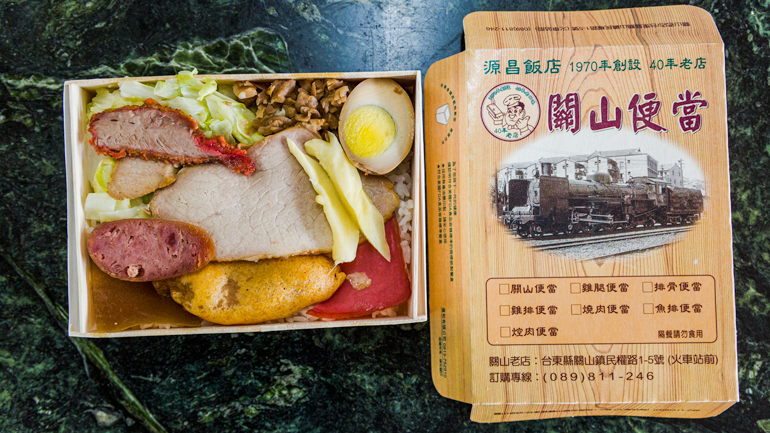 Add: No. 1-5, Minquan Rd., Guanshan Township, Taitung County
(台東縣關山鎮民權路1-5號)
Hours: 8:00 ~ 20:00
Guanshan Tianhou Temple (關山天后宮)
This temple on Zhonghua Road enshrines the Holy Heavenly Mother (Mazu). Believers include different ethnic groups such as Taiwanese, mainland Chinese, Hakka, and members of the indigenous Pingpu and Amis tribes. It is not just the belief center for Guanshan residents; the temple provides spiritual comfort to the people of nearby towns as well and is the main Mazu belief center in the Taitung part of the East Rift Valley.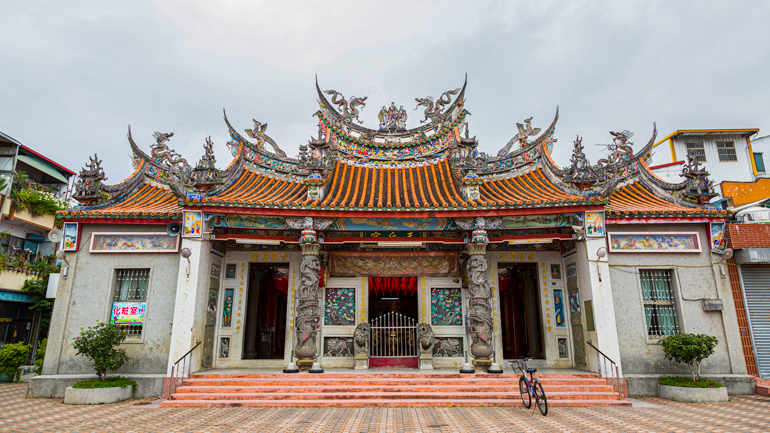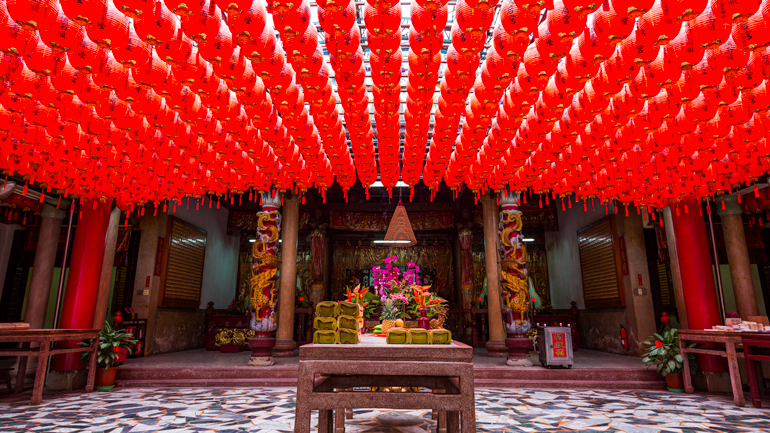 Add: No. 1, Ln. 2, Zhonghua Rd., Guanshan Township, Taitung County
(台東縣關山鎮中華路2巷1號)
Guanshan Police Historical Museum
(關山警察史蹟文物館)
Located beside the Guanshan Police Bureau of the Taitung County Police Department, this Japanese-style wooden building exudes an air of history. Displayed are various cultural relics related to the police force during the Japanese Colonial Period, including uniforms, implements of punishment, communications equipment, tables, bookshelves and stationery, and even an antique hand-operated telephone.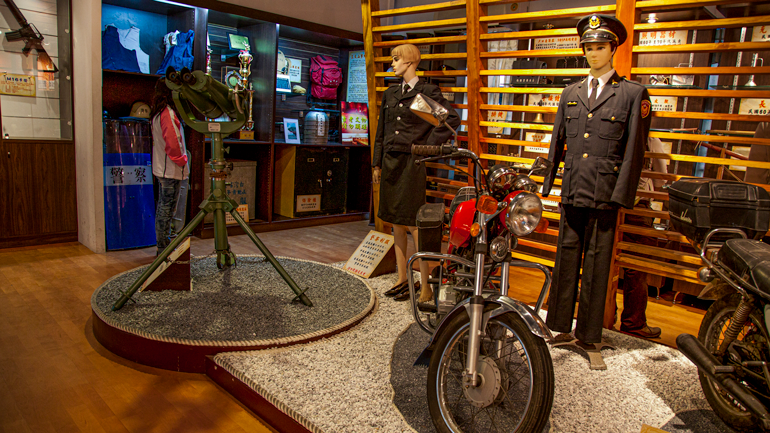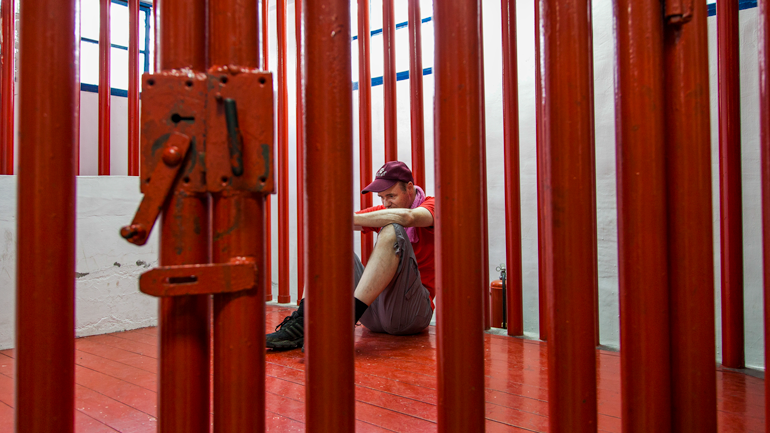 Add: No. 27, Zhongzheng Rd., Guanshan Township, Taitung County
(台東縣關山鎮中正路27號)
Hours: 10:00 ~ 11:00, 15:00 ~ 16:00 (closed on Monday)
Also read: Biking in GUANSHAN, Taitung
Hong Chang Hakka Restaurant (宏昌客家菜)
Now run by the third-generation of owners, this long-established restaurant was originally a place for passing drivers and travelers to rest and eat, later becoming a famous local Hakka restaurant. Always looking for improvement, the proprietor has renovated the old restaurant front and the dishes have been adapted by reducing the amount of oil and salt used to satisfy the modern desire for healthy eating and by making creative use of fruit and vegetables. Known for creatively adding new twists to traditional Hakka flavors, this is now one of the most popular restaurants on Provincial Highway 9.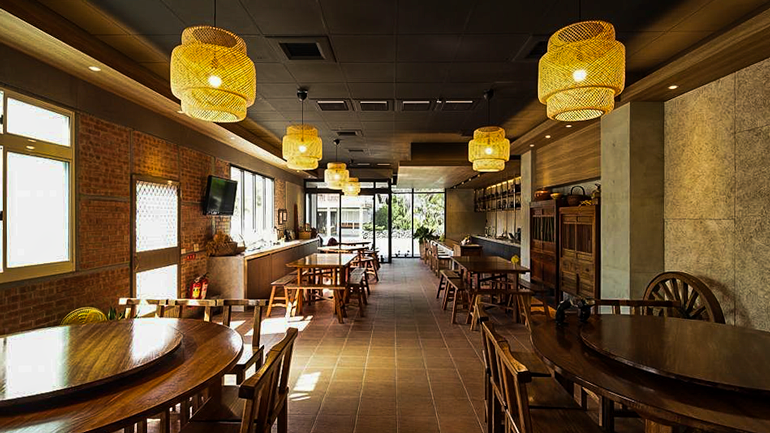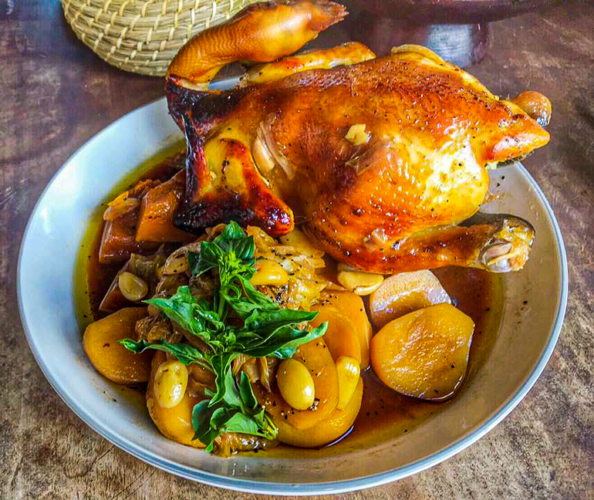 Add: No. 6, Shunxing Rd., Guanshan Township, Taitung County
(台東縣關山鎮順興路6號)
Tel: (089) 811-321
Hours: 11:30-14:00, 17:30-21:00
Chishang (池上)
Chishang is located in the beautiful East Rift Valley. The flat paddy fields that stretch as far as the eye can see produce the Chishang rice that is renowned throughout Taiwan. The blue skies, the mountain peaks, and the abundant and diverse natural ecology make Chishang worth visiting time and again. No matter if cycling through the sea of rice ears on Mr. Brown Avenue or picking lotus flowers on Dapo Pond, and then tasting Chishang's famous rice, here you can enjoy some slow time in a place where time seems to have stood still.
Getting There: Take a train to Chishang; not far from the railway station are Dapo Lake and the Chishang Riceball Museum; for places like Mr. Brown Avenue and the Hakka Cultural Park renting a bicycle is recommended.
Chishang Bikeway (池上環圳自行車道)
Due to the large temperature differences and fewer hours of sunshine received caused by the East Rift Valley terrain, Chishang rice ripens later than rice grown in other parts of Taiwan. It is also especially fragrant and sweet. When visiting Chishang, make sure to take in the scenery of endless paddy fields. Each year, May-June and November-December are harvest times; during these periods, a vast sea of golden-brown rice stalks can be seen swaying in the wind. In winter, after the rice harvest, the fields are full of Garden cosmos and rape seed flowers.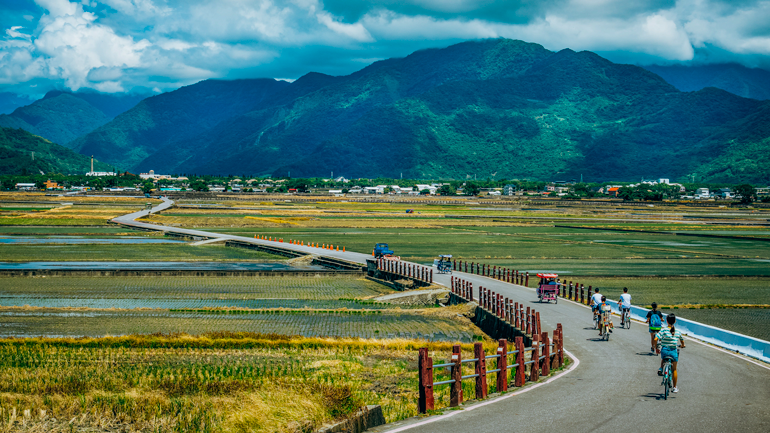 The best way to experience Chishang at a slower pace is by riding a bicycle. Follow the Chishang Bikeway until there are no telegraph poles or buildings on either side of the road; you have arrived at Mr. Brown Avenue, made famous by a TV commercial starring Takeshi Kaneshiro. Make sure to stop at the solitary tree where the commercial was shot and enjoy the expansive views with vast fields and majestic mountains in the distance.
Dapo Lake (大坡池)
Dapo Pond is a natural pond not far from Mr. Brown Avenue; it is a must-visit attraction. From atop the Grand View Tower viewing platform, the fetching scenery formed by the vast fields and the Rift Valley can be viewed. In July and August each year, the Bamboo Raft Festival is held here; enjoy a fun and leisurely time, fishing for fish and shrimp on a raft, just as the locals once did, and picking lotus flowers at the center of the pond.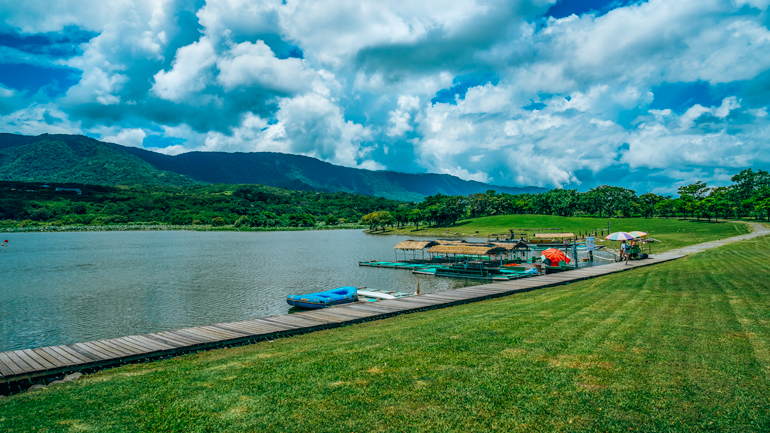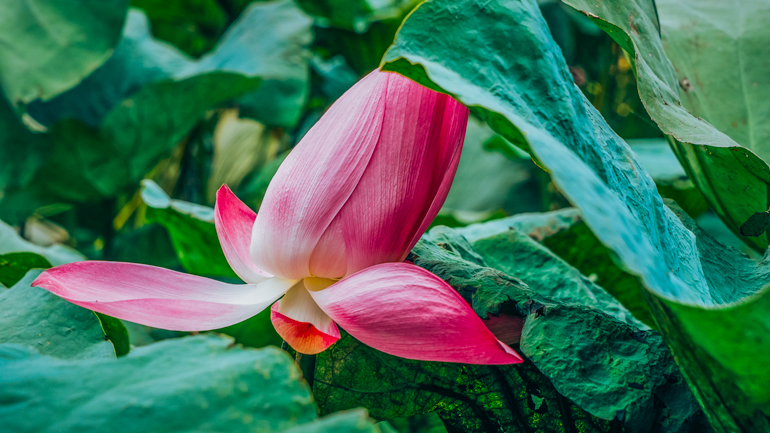 Hakka Cultural Park (客家文化園區)
At the entrance to this park, you will see an image with an oil-paper umbrella theme. The buildings in the park have the architectural style of rural eastern Taiwan. On the first floor of the main building is an audio-visual classroom and the Hakka Cultural Relics Exhibition Hall; the second floor has the Special Exhibition Room, which holds more than 100 Hakka cultural relics, and the Hakka TV Hall, which was established in cooperation with Hakka TV. Onsite, program scenes are recreated and visitors can experience what it feels like to be a TV presenter. Adjacent to the building is also a shop run by the Chishang Farmers Association where you can buy gifts enjoy a cup of coffee.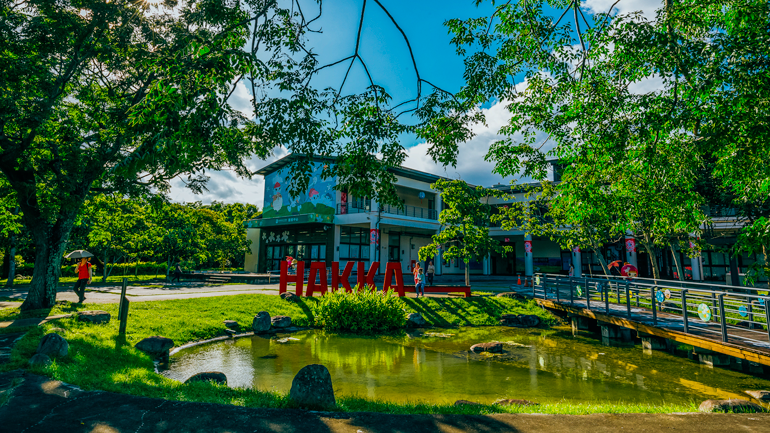 Add: No. 1, Xinguang Rd., Xinxing Village, Chishang Township, Taitung County
(台東縣池上鄉新興村新光路1號)
Tel: (089) 865-038
Hours: 8:30 ~ 18:15 (closed on Monday)
Chishang Riceball Museum (池上飯包博物館)
Due to the excellent quality of the local rice, Chishang riceballs have become a famous lunch box brand in Taiwan. The Chihshang Riceball Museum, at the side of Provincial Highway 9, has the dual functions of passing on culture as well as serving as a rest stop. The display area on the second floor shows the course of development of Chishang riceballs using real-scene simulation, giving visitors an understanding of life and culture in the past. Special products of Chishang, traditional snacks, and children's toys are sold on the first floor, and visitors can also sit down and enjoy a steaming-hot Chishang lunchbox.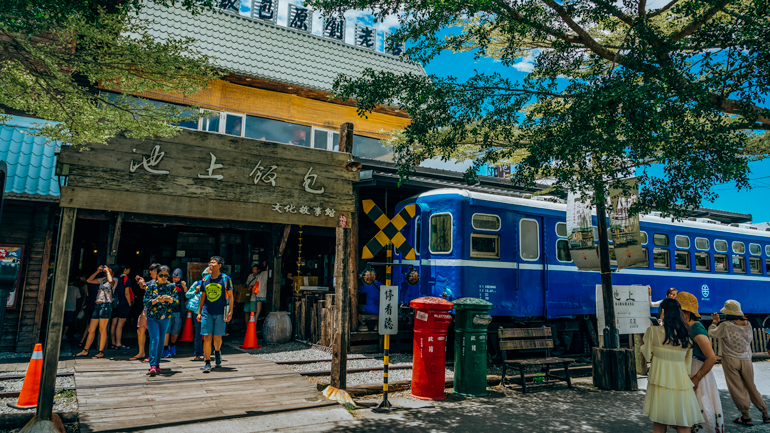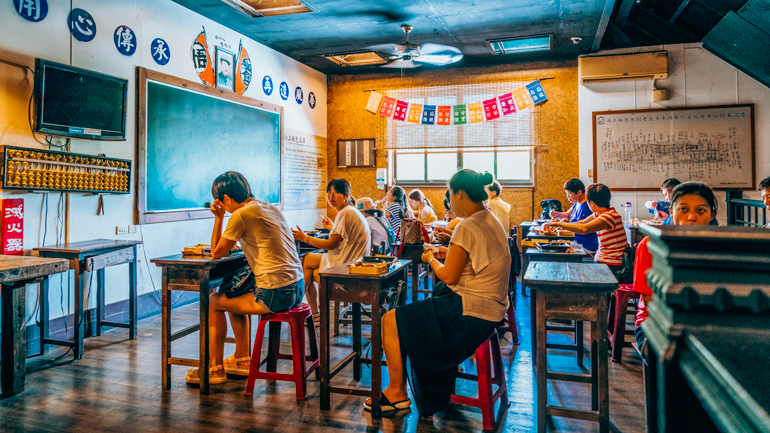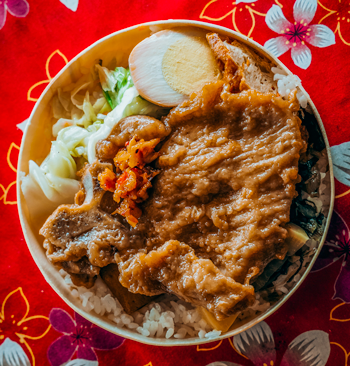 Add: No. 259, Zhongxiao Rd., Chishang Township, Taitung County
(台東縣池上鄉忠孝路259號)
Tel: (089) 862-326
Hours: 8:00 ~ 21:00
No. 9 Gourmet Coffee (九號咖啡館)
Not just boasting fine rice, Chishang also has a place to enjoy good coffee. No.9 Gourmet Coffee is within a short distance of Dapo Pond. The unique hand-drop coffee served here has a warm and mellow texture, fills the mouth with aroma, and isn't bitter or sour. The café has a very comfortable space inside, the red bricks and industrial-style iron object decorations complementing the green rice fields outside perfectly. This is a place to find visual, olfactory, and gustatory satisfaction.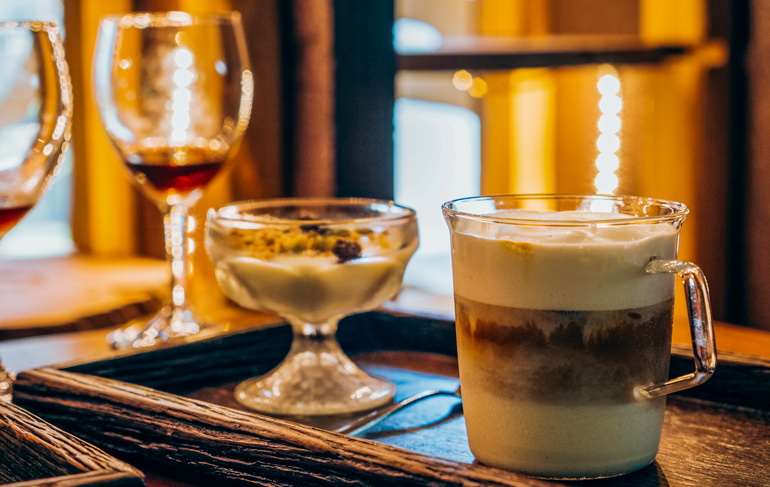 Add: No. 56, Neighborhood, 6, Qingfeng Village, Chishang Township, Taitung County
(台東縣池上鄉慶豐村6鄰56號)
Hours: Weekday 8:30 ~ 18:00; weekend/holiday 8:00 ~ 21:00
Also read: The Treasures of SOUTHERN TAITUNG COUNTY
Luye (鹿野)
Luye is a travel destination in Taitung that has become the focus of attention in recent years. The Luye Highland is a major center for paragliding in Taitung and Taiwan. Also, the annual Taitung International Balloon Festival attracts a large number of visitors each summer. At Luye, even if you don't take a ride on a hot air balloon or try paragliding, standing on the highland, you can take in the magnificent landscape features and countryside scenery of the East Rift Valley. Luye is also a good place for bicycling, best suited to riding slowly while admiring the tea plantations and fields on either side of the road.
Longtian Village (龍田村)
Looking down from the Luye Highland, the neat and flat fields below at Longtian Village appear like a green chess board. Longtian was a Japanese immigrants' village in the Japanese Colonial Period and retains many Japanese-style buildings to this day. Longtian Elementary School has quite a few of these buildings and century-year old trees, which make the school appear like a forest elementary school.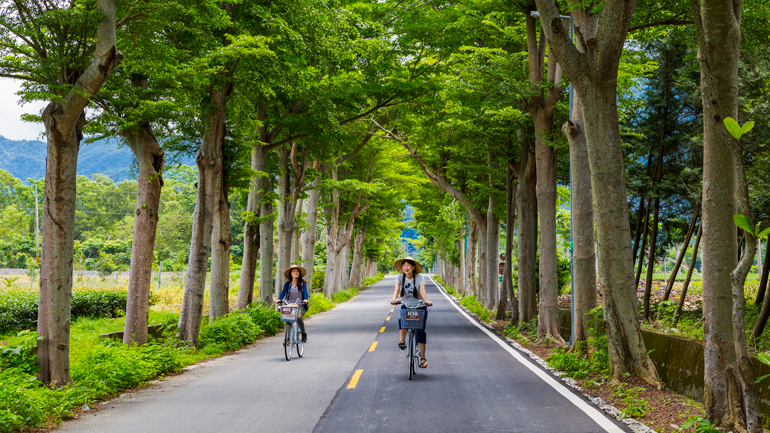 Longtian is also where a brand of Luye tea, Fulu Tea, is grown; the brand's most famous teas are Bu Zhi Chun and Red Oolong. Due to its flatness, Longtian is also the landing ground for paragliders; watch as they descend from on high and land. The green tunnel formed by Madagascar Almond trees, the tung blossoms of March-April and other natural scenes also attract many visitors.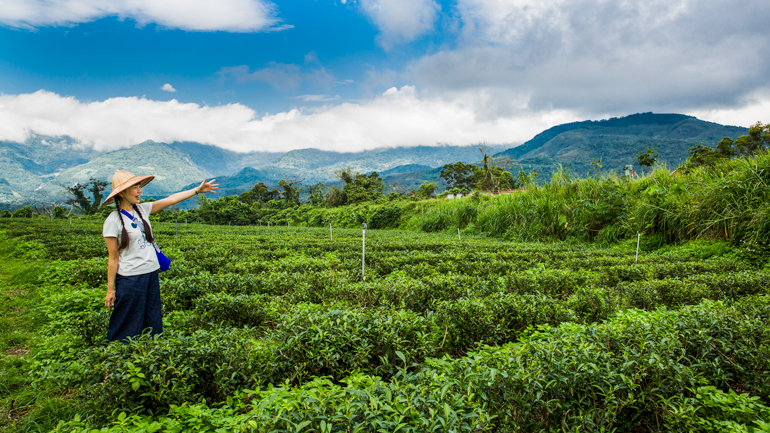 Getting There: Take a train to Luye and rent a bicycle to explore the community.
Luye Highland (鹿野高台)
It is said that Luye, today one of the main animal husbandry and farming areas in eastern Taiwan, is so named because it was once the home of a herd of deer (lu in Chinese). Follow the signs up from Longtian Village, the elevation continually rising, and you will see a large area of lush grass not long after passing the Exhibition Center of Hill Tea Industry. Walk to the highest point of the grassy area and enjoy views of the entire highland and the East Rift Valley.
At Luye Highland you can do paragliding and grass skiing. In recent years this has become Taiwan's center for hot-air ballooning and paragliding. Visit at weekends and holiday time and you'll see brightly colored paragliders soaring through the sky, adding to the natural beauty of the scenery.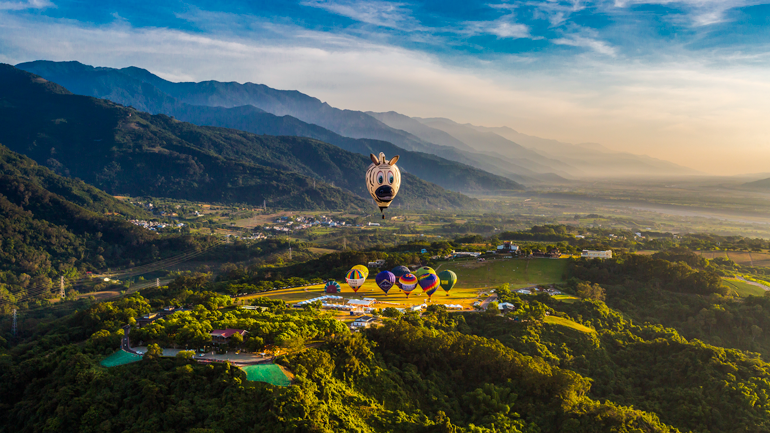 Getting There: From Luye Railway Station take Taiwan Tourist Shuttle bus No. 8168A (East Rift Valley Line) and get off at Luye Gaotai (鹿野高台) bus stop.
Taiwan International Balloon Festival
(台灣熱氣球嘉年華)
Held every summer at Luye, this festival lasts two months with pilots and specially shaped balloons from all over the world taking part, filling the summer sky over Luye with interesting sights. There are also various themed events held including hot air balloon free flight performances, tethered and free flight hot air balloon experiences, light sculpture concerts, and family fun activities. This is the biggest annual large-scale international tourism event in Taitung.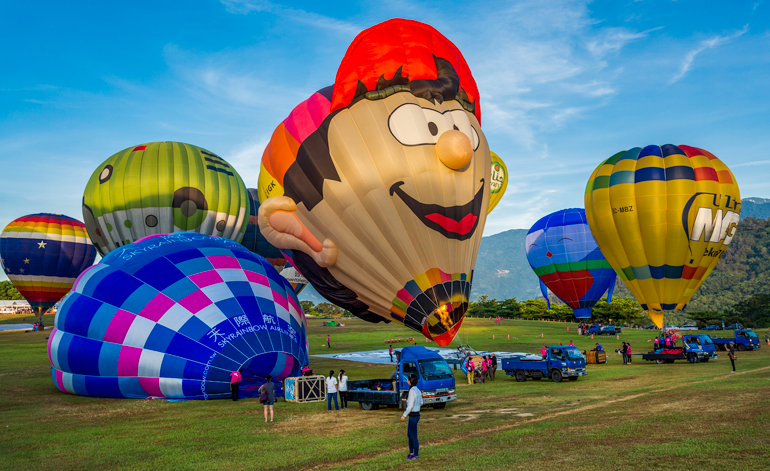 Website: balloontaiwan.taitung.gov.tw
Also read:
Let's Go Flying! Taiwan Balloon Festival in Taitung
Zhengyi Tea Farm Restaurant (正一茶園餐坊)
This restaurant is located behind the Yong'an Agricultural Product Display Center. The proprietress is a Hakka from Zhunan who moved to Taitung with her husband to make tea. An expert cook for most of the dishes she uses locally-sourced ingredients. The restaurant is most adept at turning local wild fruit and vegetables into tasty dishes. As well as serving Hakka homestyle dishes, indigenous cuisine and Hakka cuisine are creatively merged.
Add: No. 588, Yong'an Rd., Luye Township, Taitung County
(台東縣鹿野鄉永安路588號)
Tel: (089) 551-818
Hours: 11:00-14:00, 17:00-20:00
Getting There: From Luye Railway Station take Taiwan Tourist Shuttle bus No. 8168A (East Rift Valley Line) and get off at Yong An Community (永安社區) bus stop.
Also read:
DONGHE Township, Taitung
TAITUNG — Chenggong and Changbin Townships
Hot-Spring Cuisine in ZHIBEN, TAITUNG City
Scenic Route 9 in TAITUNG COUNTY
The Treasures of SOUTHERN TAITUNG COUNTY

Taiwan Style: What's Going in Taitung City and County Townships/Municipalities
Katy Hui Wen Hung: Sweet thirty hour stay – Taitung